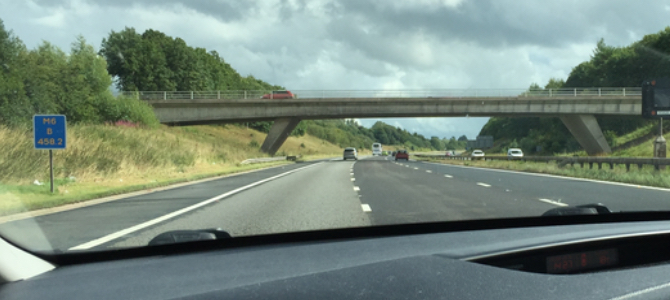 Today Alex and I left for our honeymoon driving all the way to Southampton, and I experiment with some video… what do you think?
I realise I haven't really posted an announcement onto my blog about our honeymoon, so let me take a few minutes to tell you what's happening.  Alex and I got married last Saturday (22nd August) and booked 2 weeks aboard Royal Caribbean's shiny new ship, Anthem of the Seas.  We sail on Tuesday!  Until then, we're spending a few days in the New Forest which we've heard is lovely.
Our cruise will take us to some new ports, as well as some we've visited before.  We'll be visiting Gibraltar, Cartagena, Civitavecchia, La Spezia, Marseille, Cádiz, Lisbon, and Vigo.  We have made some plans, but plan to have a slightly more relaxing cruise than we might normally have.  Stay tuned to find our what we end up doing!
I've been saying for a while now that I fancy trying my hand at vlogging (Video Blogging) and I decided that today would be a good time to start.  Not much happened today, but it gave me a chance to try and get used to the tools.  Vlogging is hard!  Not only do you have to get used to being in front of the camera, but you also have to actually remember to pick the thing up and video stuff, as well as look at the camera etc. I'm not very good at it, so please bear with me!
It should be an easier way for me to capture moments on our cruise for Alex and I to remember, but whether it will continue will largely depend on whether or not Anthem of the Seas internet service is as fast as some have reported it – high definition video is massive, and takes a while to upload!
Anyway, here's my first attempt – do let me know what you think and whether I should bother continuing!
Until tomorrow…