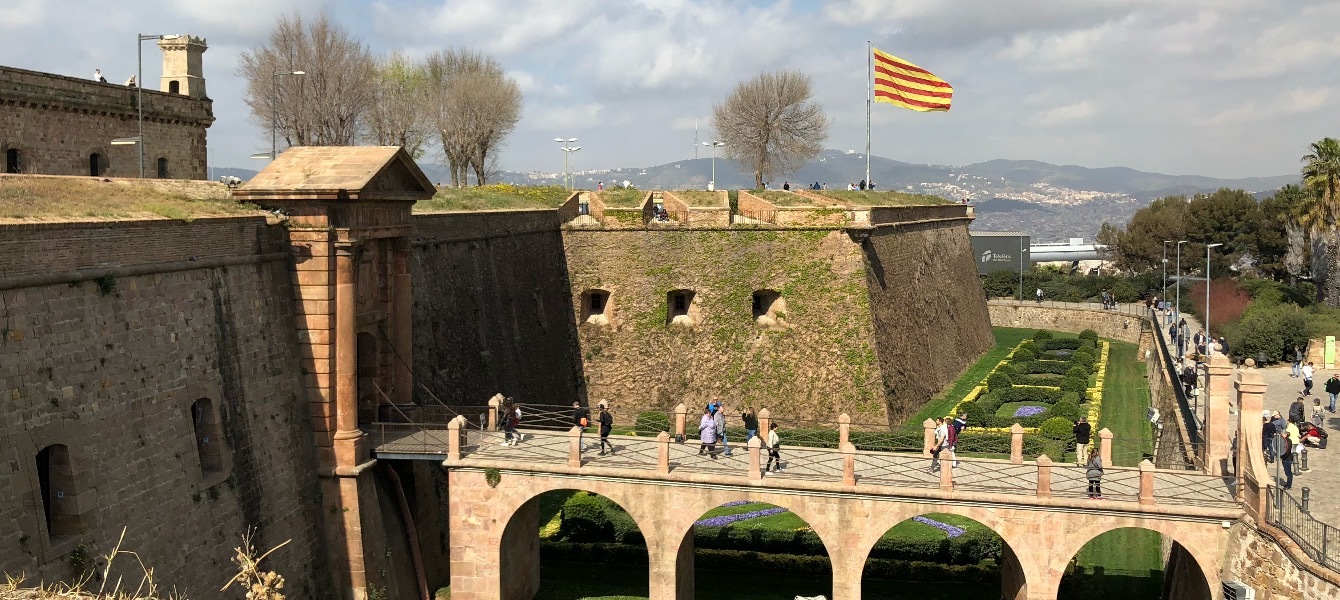 In this final blog of the series, we say goodbye to MSC Bellissima and say "hello" to Barcelona. Find out where we stayed and what we got up to in Barcelona, and the joys of travelling home while ill on a delayed flight.
Disembarkation
The time nobody looks forward to was upon us - the final morning of our cruise. Our luggage was left out the previous night, and we had a nice late disembarkation planned allowing us time to get breakfast before leaving the ship.
We decided to (at last) check out the main dining room for breakfast. The dining room hosting breakfast is a little nicer than the one we had dinner in, but it still suffers from being single-height and quite small. I still believe that, by splitting the MDR into four separate spaces, they have sacrificed the ability to have a really impressive, grand room as found on many cruise ship. Given how beautiful the rest of MSC Bellissima is, I think this is a real shame.
Breakfast itself was OK - fresh juice was available, along with the included coffee. Nice pastries and bread were served, and hot food could be ordered from the menu. I went for eggs benedict, and Alex chose the cinnamon french toast. Both were quite good, and it was nice to not have to fight at the buffet.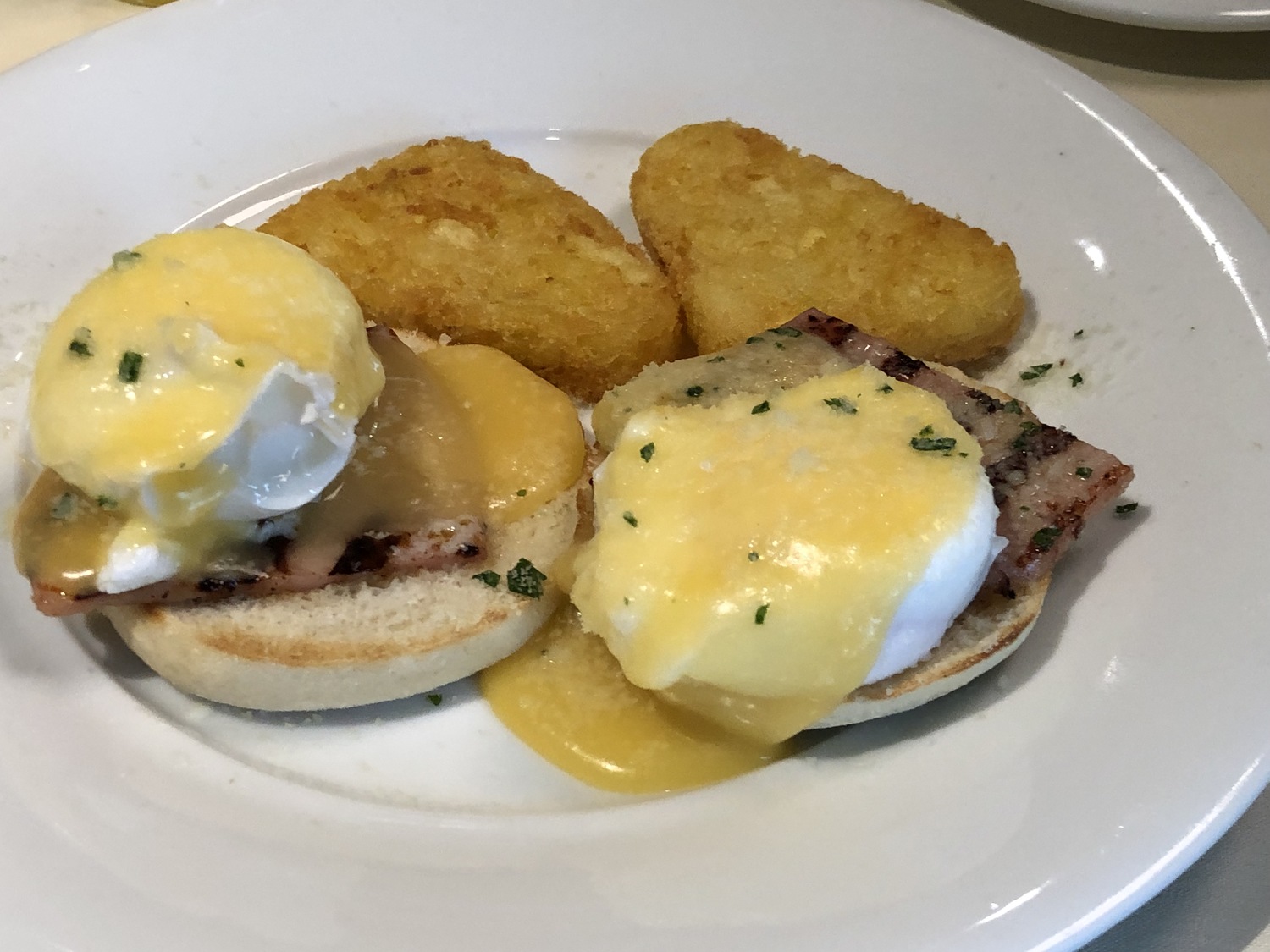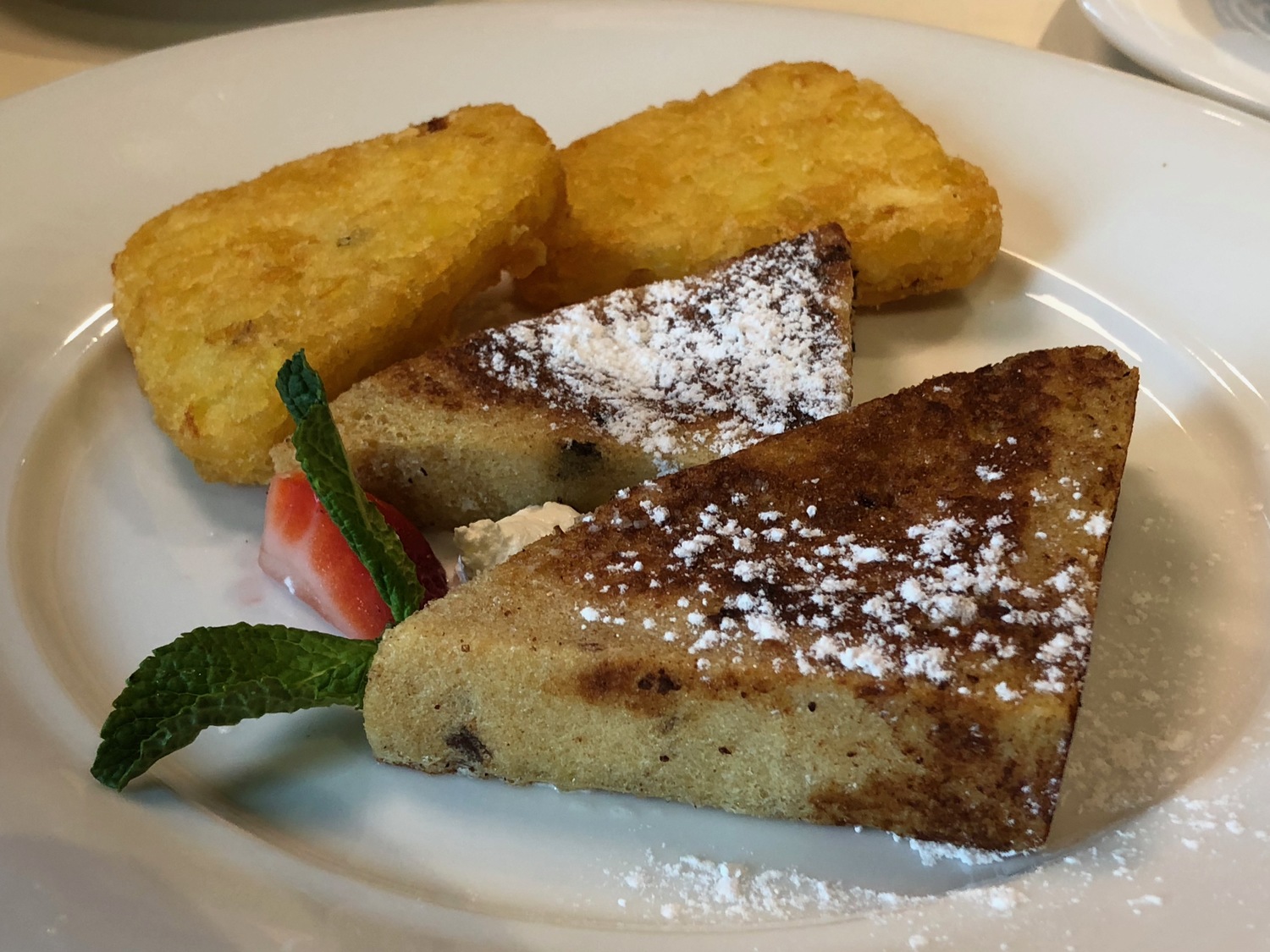 Overall, if I could guarantee a quiet buffet with prompt drinks service, I'd stick to the buffet for breakfast over the main dining room. It's a little more relaxed than the MDR, and the buffet feels more open and airy. My ideal breakfast venue on a ship is a little cafe where you can have coffee, juice, and some pastries or a light breakfast. This is available to Yacht Club guests in the Top Sail Lounge, but there's nowhere else offering that on this ship.
With breakfast out of the way we popped to our designated lounge and waited for our disembarkation time. The way MSC have arranged this is quite nice - your luggage tags include a colour-coded sticker that you can stick to your shirt, a bit like an excursion sticker, that lets you and the staff know when and where you should be. It probably wasn't hugely necessary, as MSC also have large screens all showing the colour-coded disembarkation times and lounges.
In our case, we decided to leave a little early and nobody seemed to mind. We walked straight off the ship with no queues, and our luggage was waiting for us in the baggage reclaim hall without any problems.
Room Mate Gerard
From the port, we joined the very well-organised taxi queue and were quickly on our way to our accommodation for the night, the Room Mate Gerard hotel. I first discovered Room Mate on a recent trip to Miami and was really impressed by the style and service of the hotels, so I decided to look at Room Mate hotels for our night in Barcelona. They have a couple, and we chose Gerard as it was the one which appealed to us the most.
The hotel was happy to store our luggage while we explored Barcelona, and when we finally got to the room we were really impressed. We had a large, comfortable bed, small seating area, and fantastic bathroom with rainfall shower and a nicely sized bath. The included toiletries were the same as those in Miami. They smell fantastic and are packaged in an environmentally conscious way.
I'd really recommend checking out Room Mate if you're looking for a hotel in one of the cities they've opened in. I've been really impressed by the ethos, service, style, and comfort of the brand.
Barcelona
After dropping our bags, we explored a little of Barcelona on foot from the hotel before heading further afield using the excellent public transport in the city.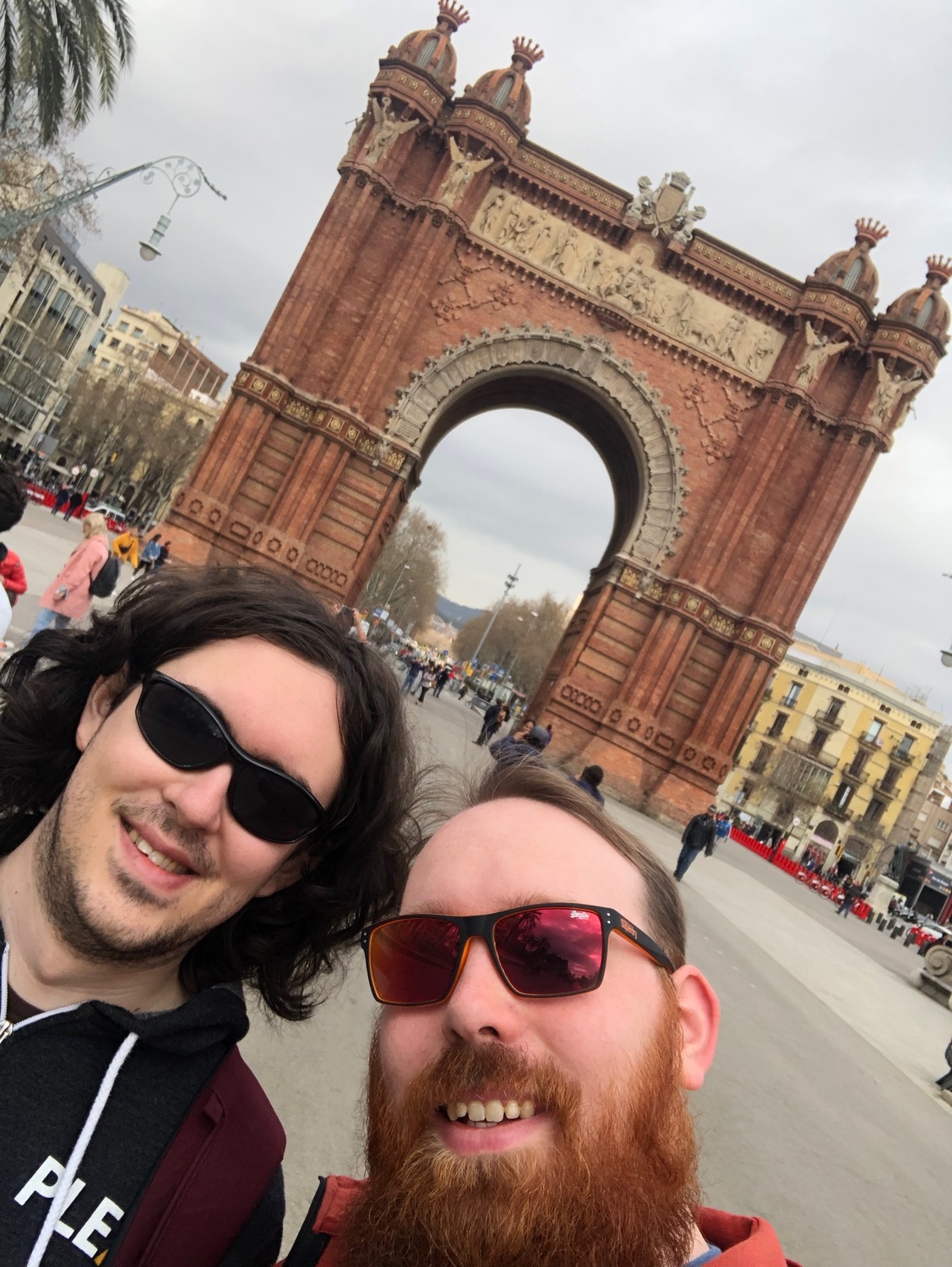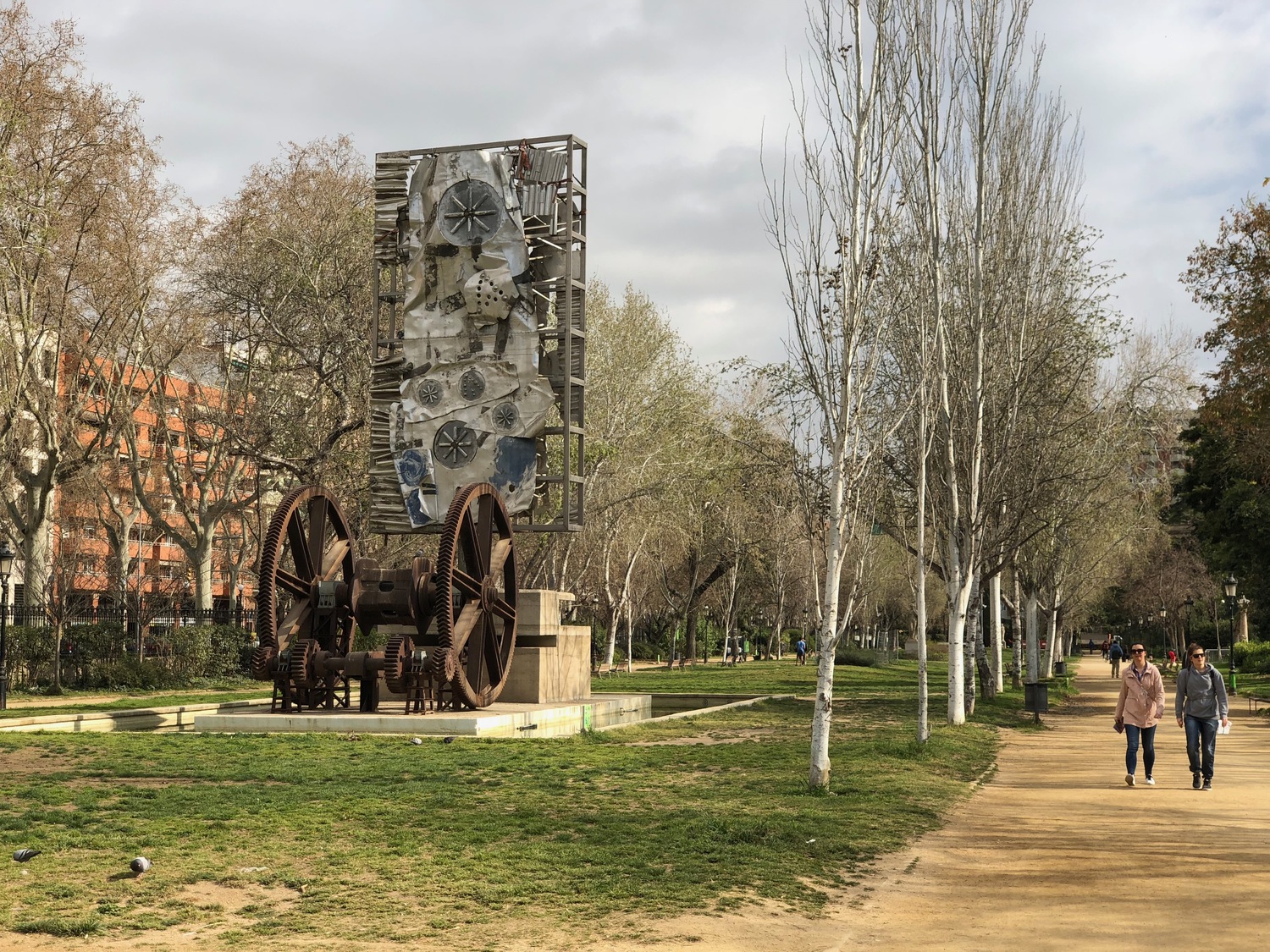 From the hotel, we walked down to the Arc De Triomf which is an impressive-looking arch built as an entrance gate to the 1888 Barcelona World Fair, and into the Ciutadella Park for a brief walk around while we made our plans for the day. We ultimately decided to check out Montjuïc Castle in the afternoon which required a subway ride to get there.
Public Transport in Barcelona seems quite good, and tourists can save money with the excellent value T10 ticket costing €10,20. This is basically just a 10-journey ticket, but can be used by multiple people by simply passing the card back through a gate and validating it once for each passenger. This works well but does require everyone to be travelling together.
We got a subway and then a bus to the castle which offers incredible views over Barcelona and the port. Montjuïc Castle itself costs just €5 per person to enter, and credit cards are accepted for this. You can also add a guided tour to your visit, which are currently held at 11:00 and 15:00 and cost an additional €4 per person. We didn't plan our visit very well, as we missed both tours, which would have shown areas of the castle not normally open to the public.
Nonetheless, it was interesting to read about the history of the castle and walk around the grounds. The views from the castle are worth the small admission fee alone, and the tapas served in the café might not be the best in Barcelona, but beats almost any museum cafeteria food you're likely to find in the UK!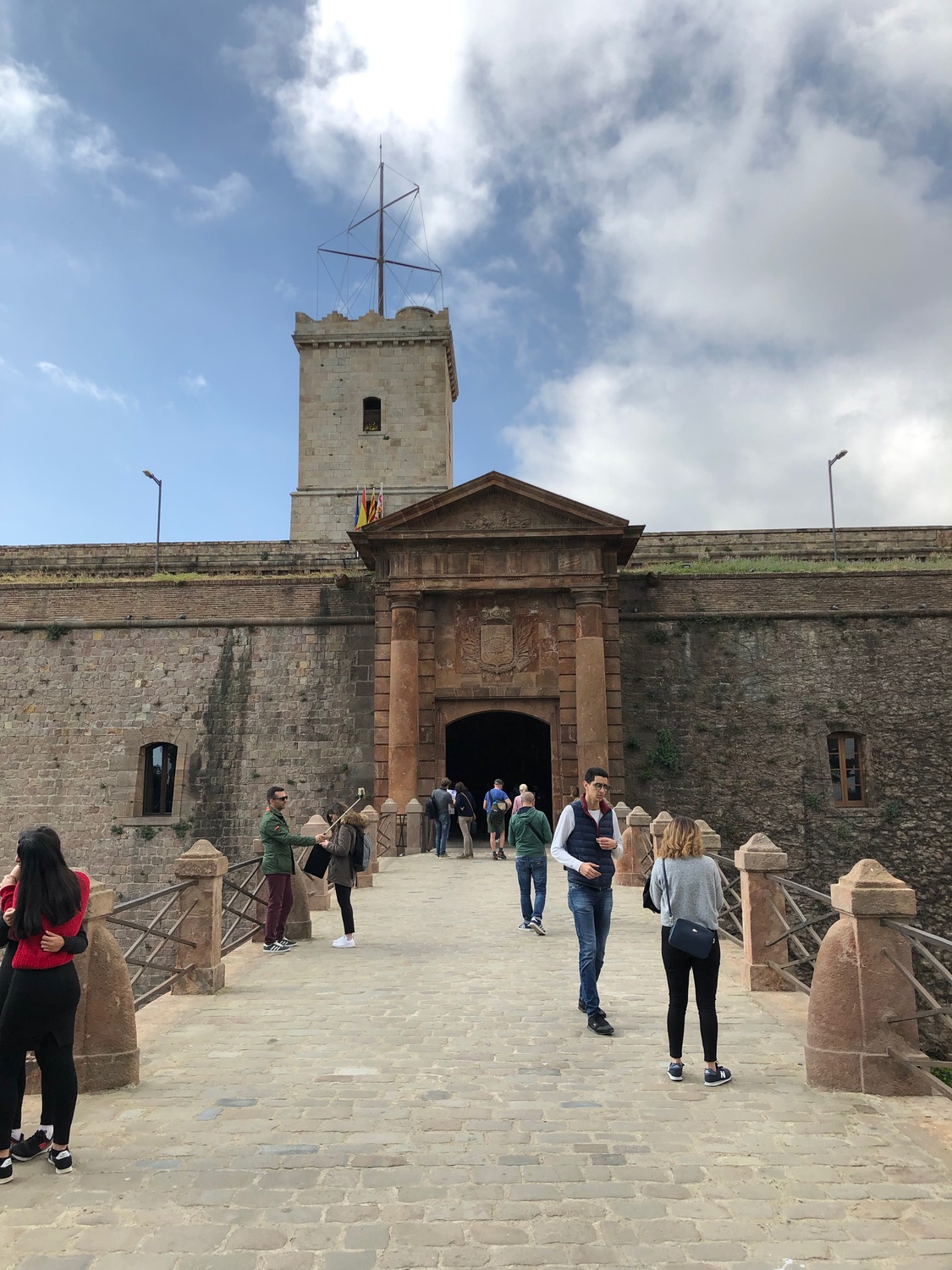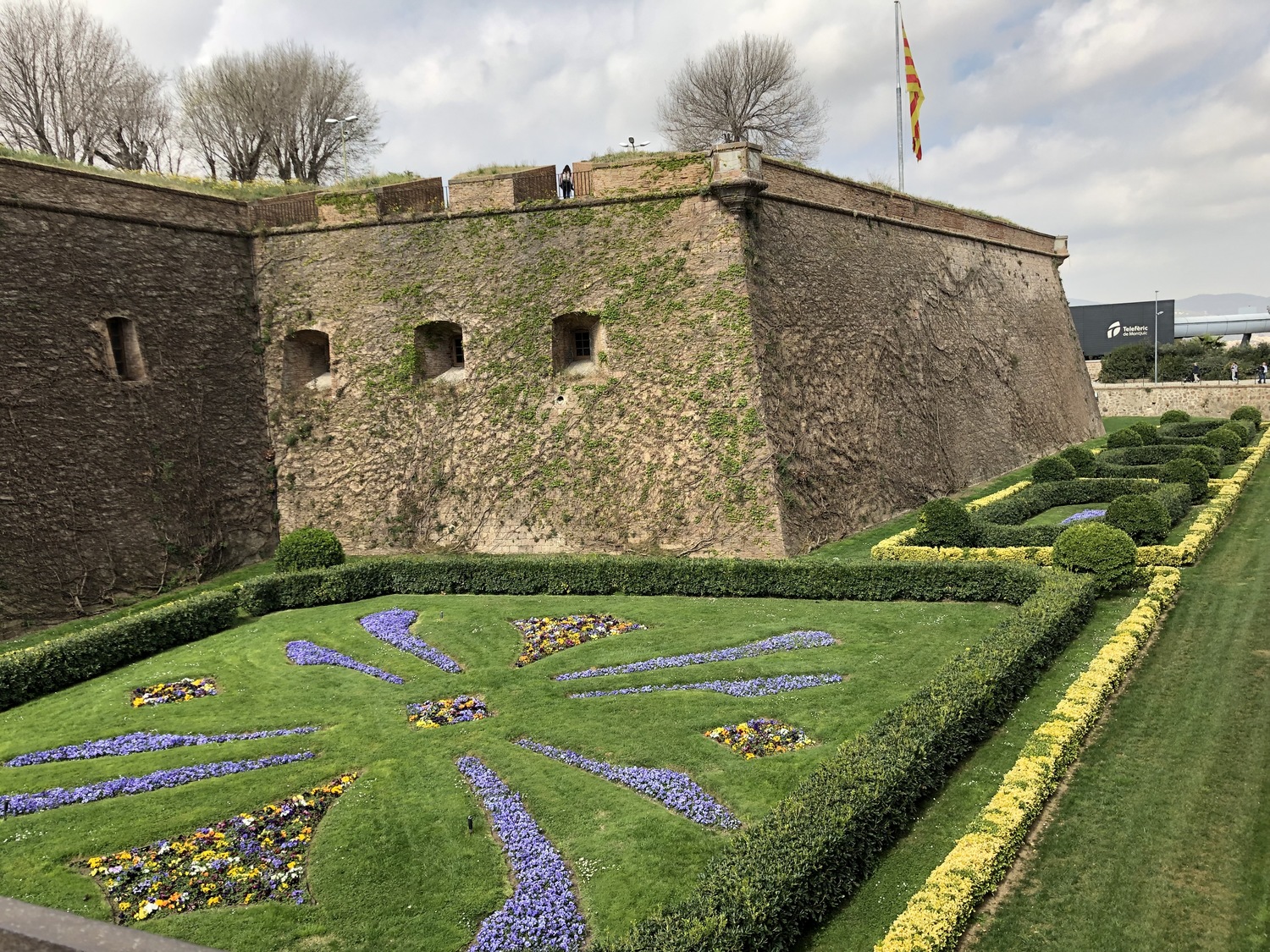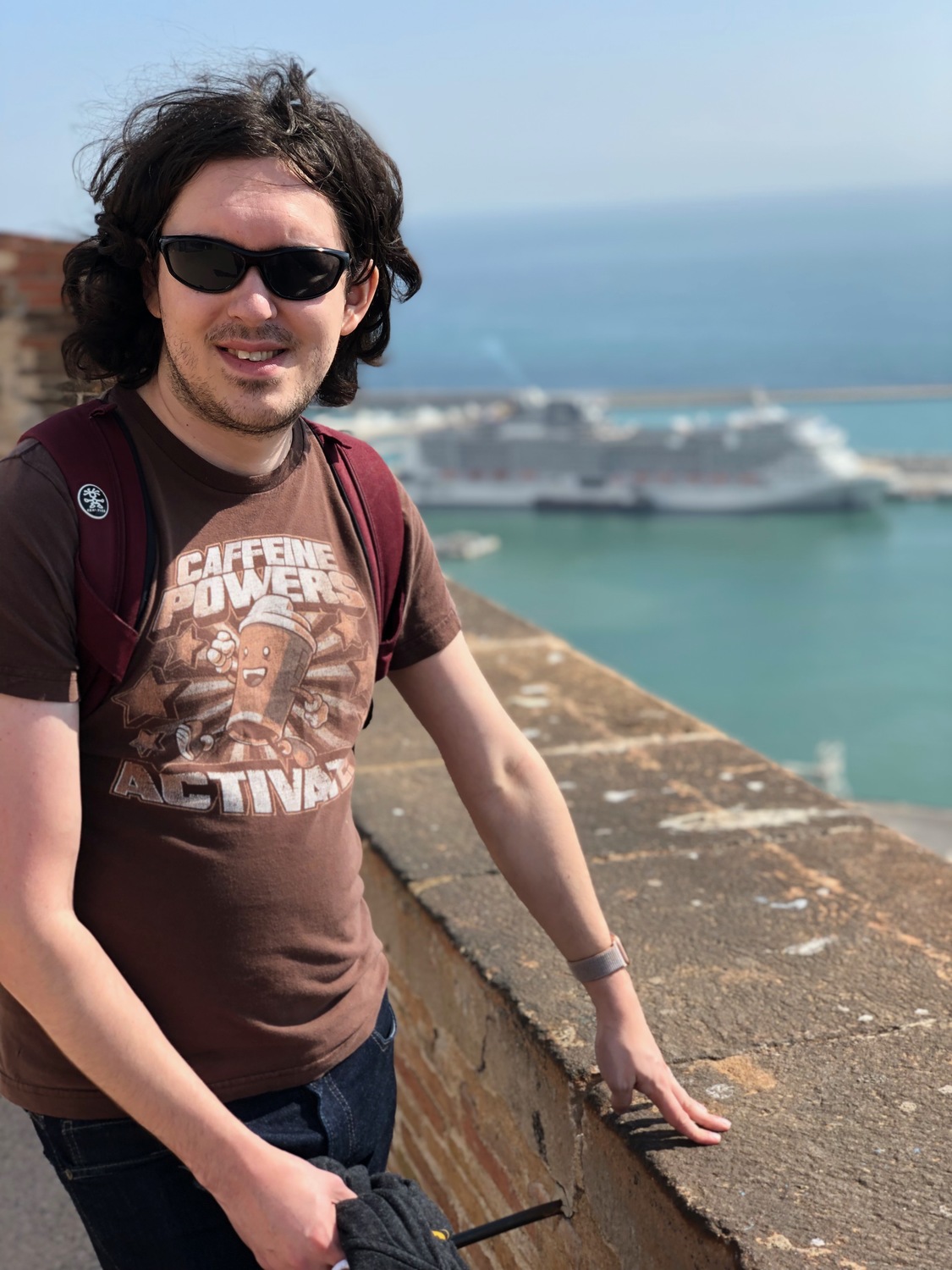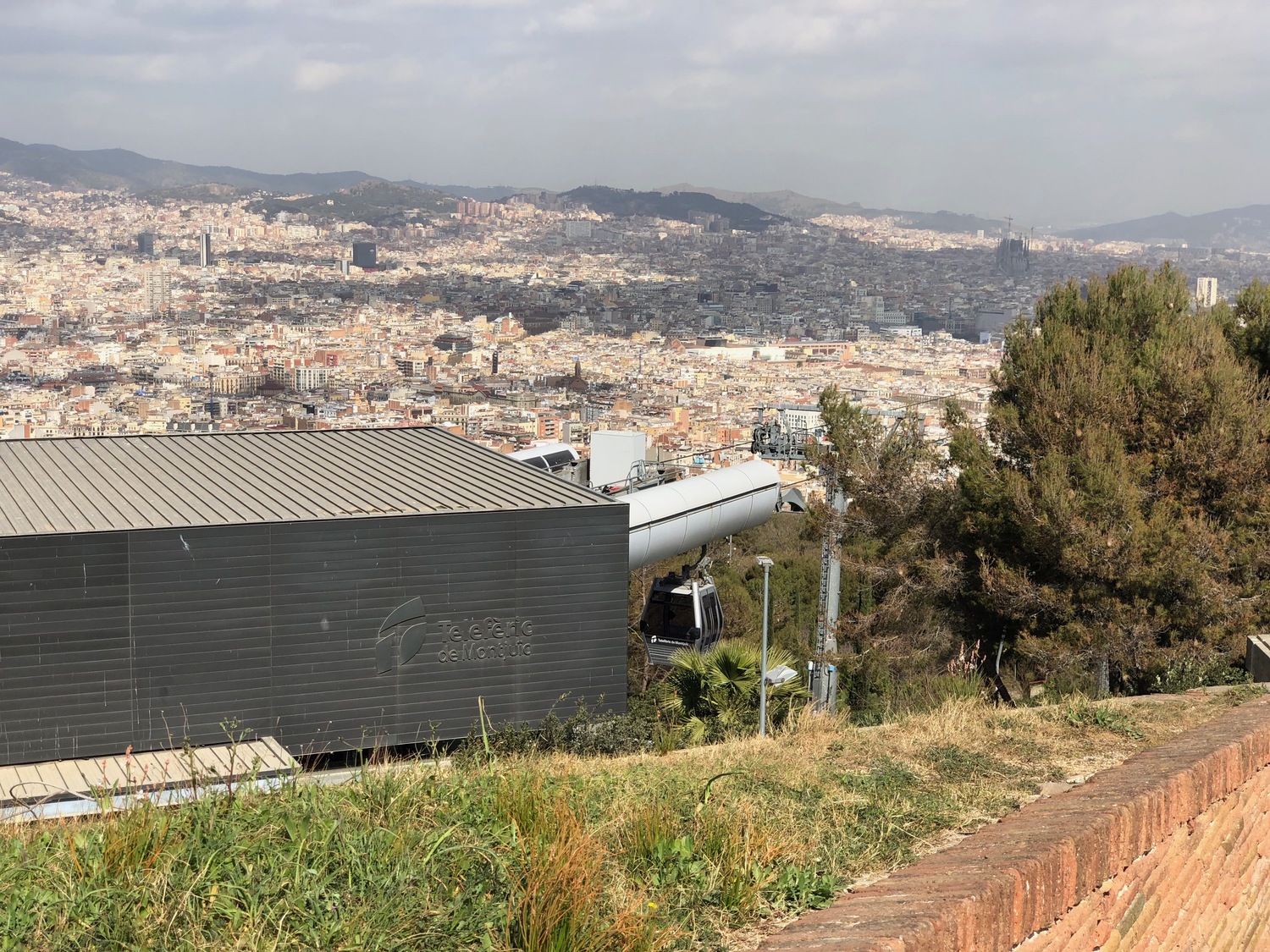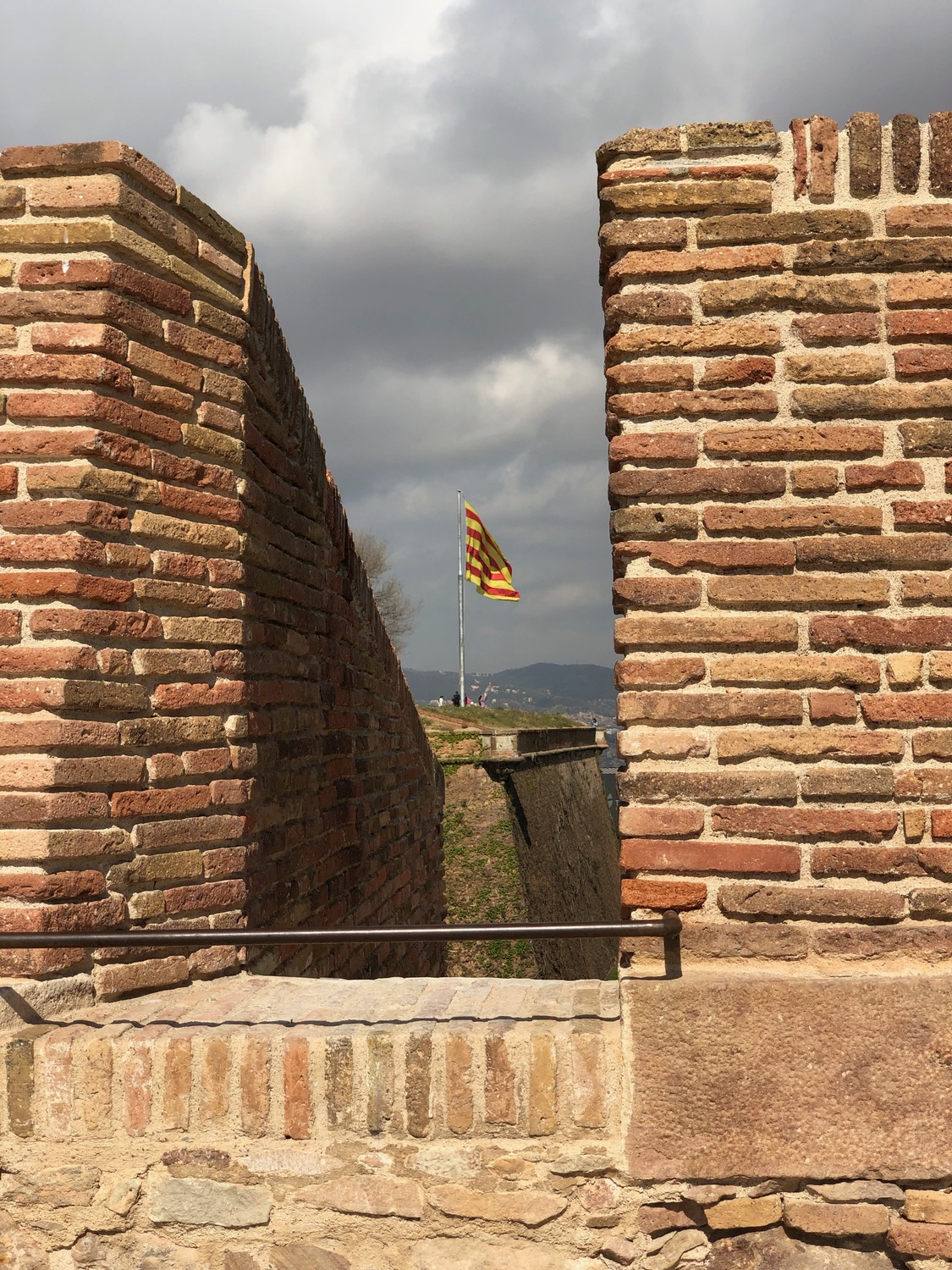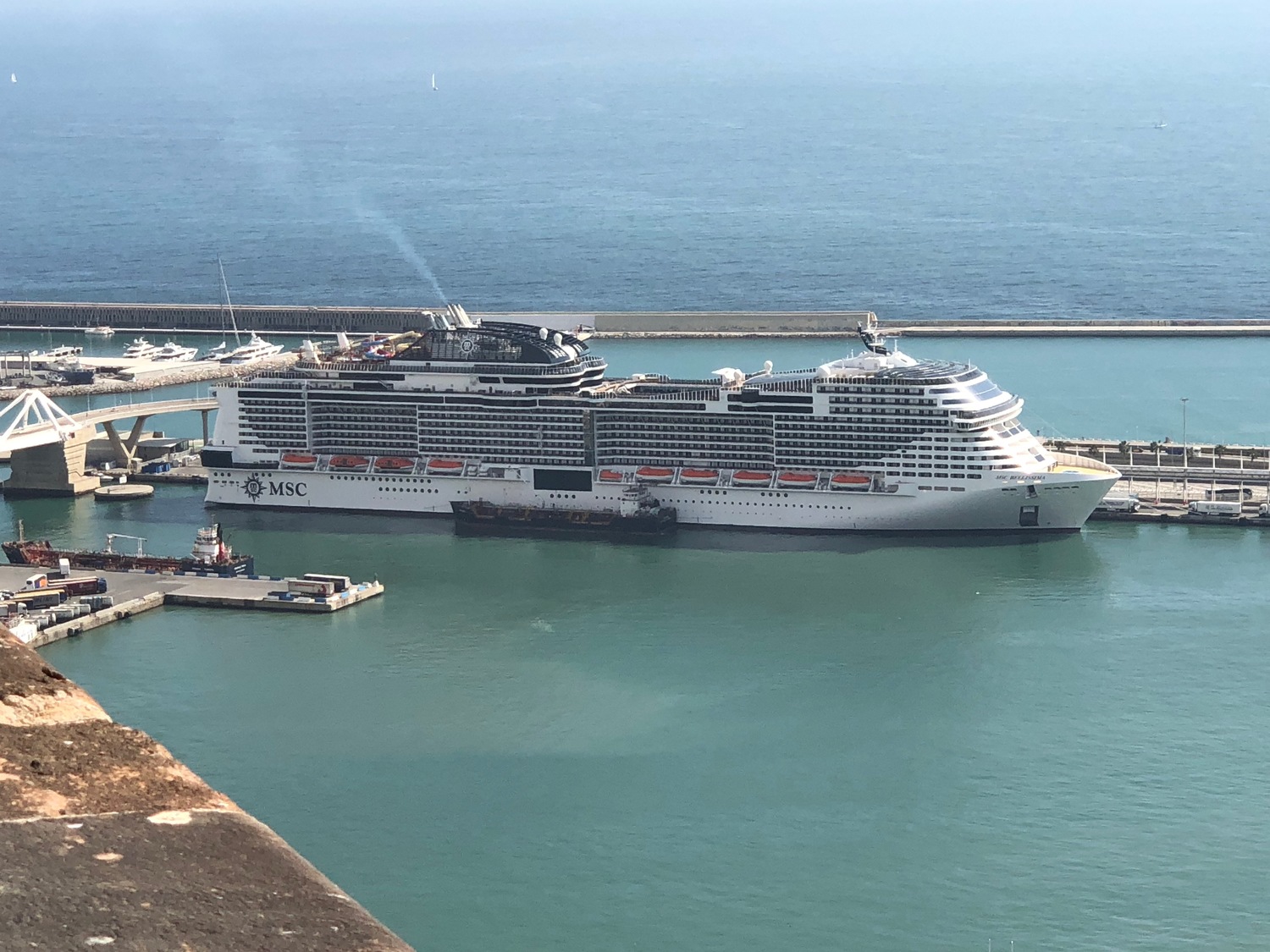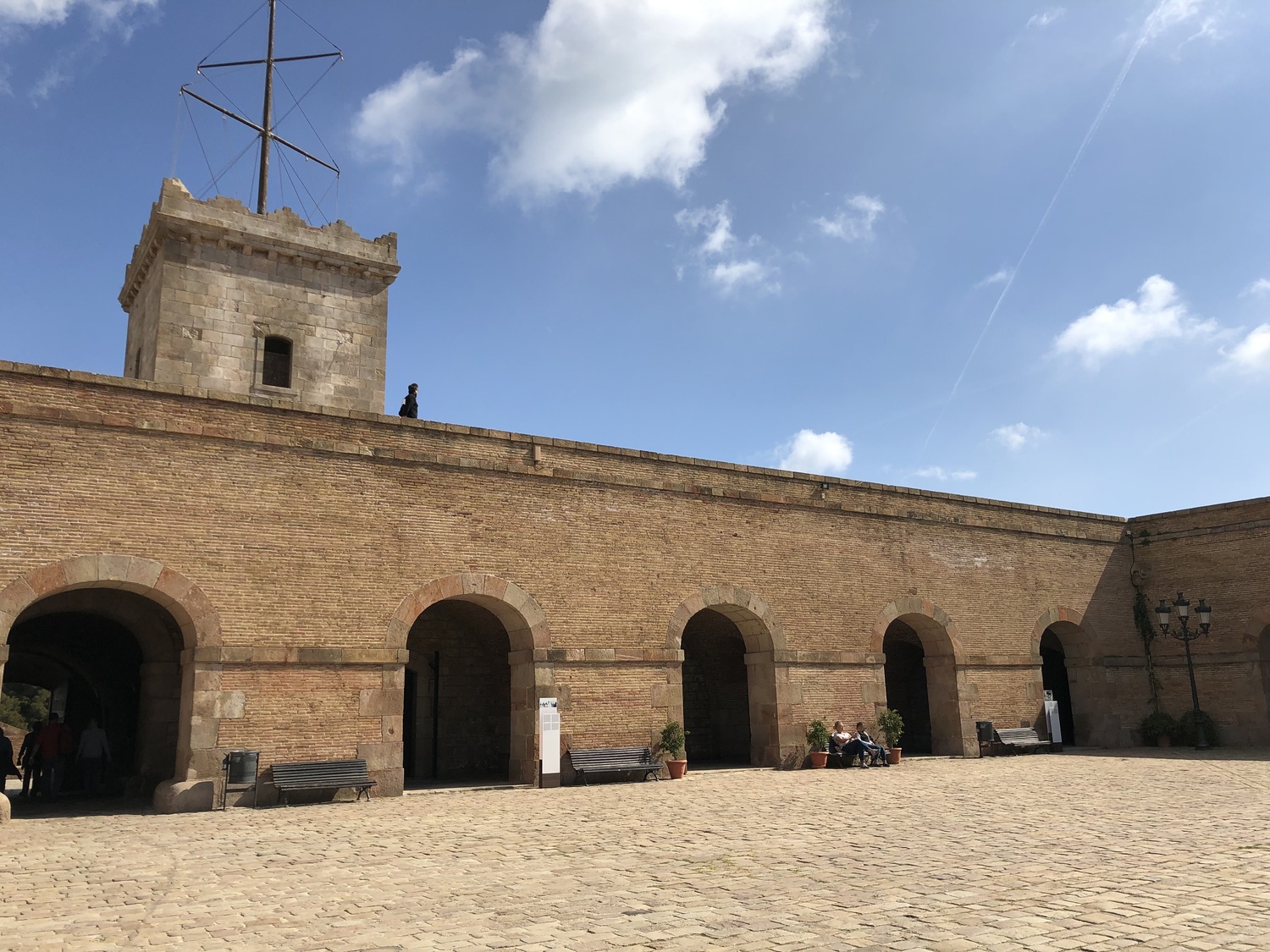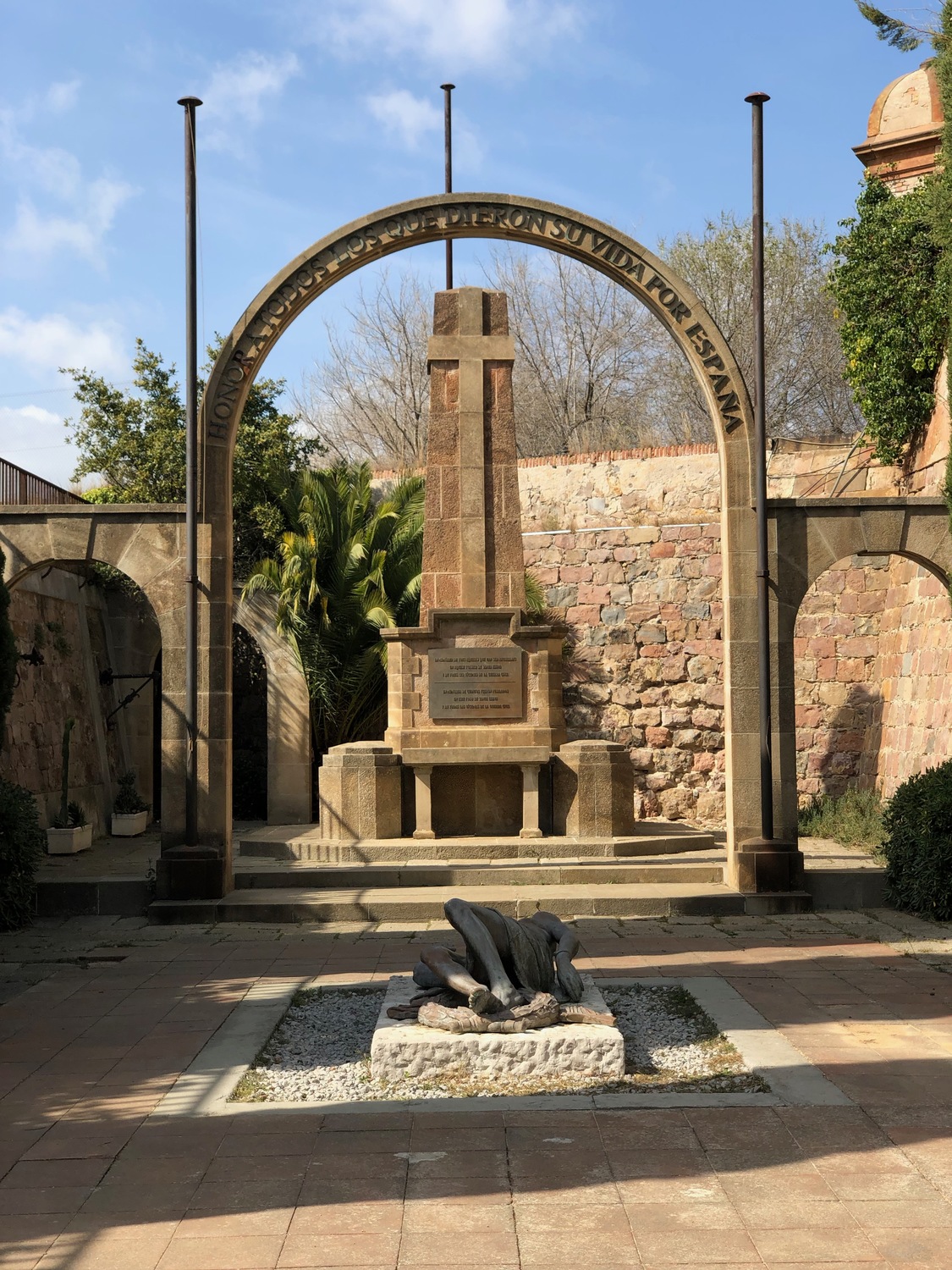 Tapas for Dinner
For dinner we decided it would make sense to try some great tapas, so after chilling out at the hotel for a little while, we ventured out for some late-night dinner. We had heard about an excellent tapas place called Cervecería Catalana and decided to check it out. We arrived and the crowds were spilling out of the front door. Someone eventually pointed us in the direction of a host who added us to the waiting list for a table, and we were told it would be around 45 minutes to an hour. Given how long it takes us to make a decision for food, we decided to go for a walk and wait – I'm so glad we did!
The food was fantastic, and the service was really friendly. At first glance it looks like complete chaos, but it soon becomes clear that everything is working perfectly, with delicious dishes flying in every direction to tables of hungry locals and tourist alike.
We ordered a number of dishes from the menu (which was available in English) and our water suggested a few dishes too. We finished with some fantastic churros balanced perfectly with a bitter, dark chocolate dip. Yum!
Delayed Travel
We had a really lazy morning, and took advantage of the midday checkout to have a leisurely brunch in Barcelona. We found this fantastic little place called Citizen Café which had the most wonderful fruit juices (with extra ginger for me, to help with my cold), nice coffee and delicious breakfast items. The perfect finish to our Barcelona adventure.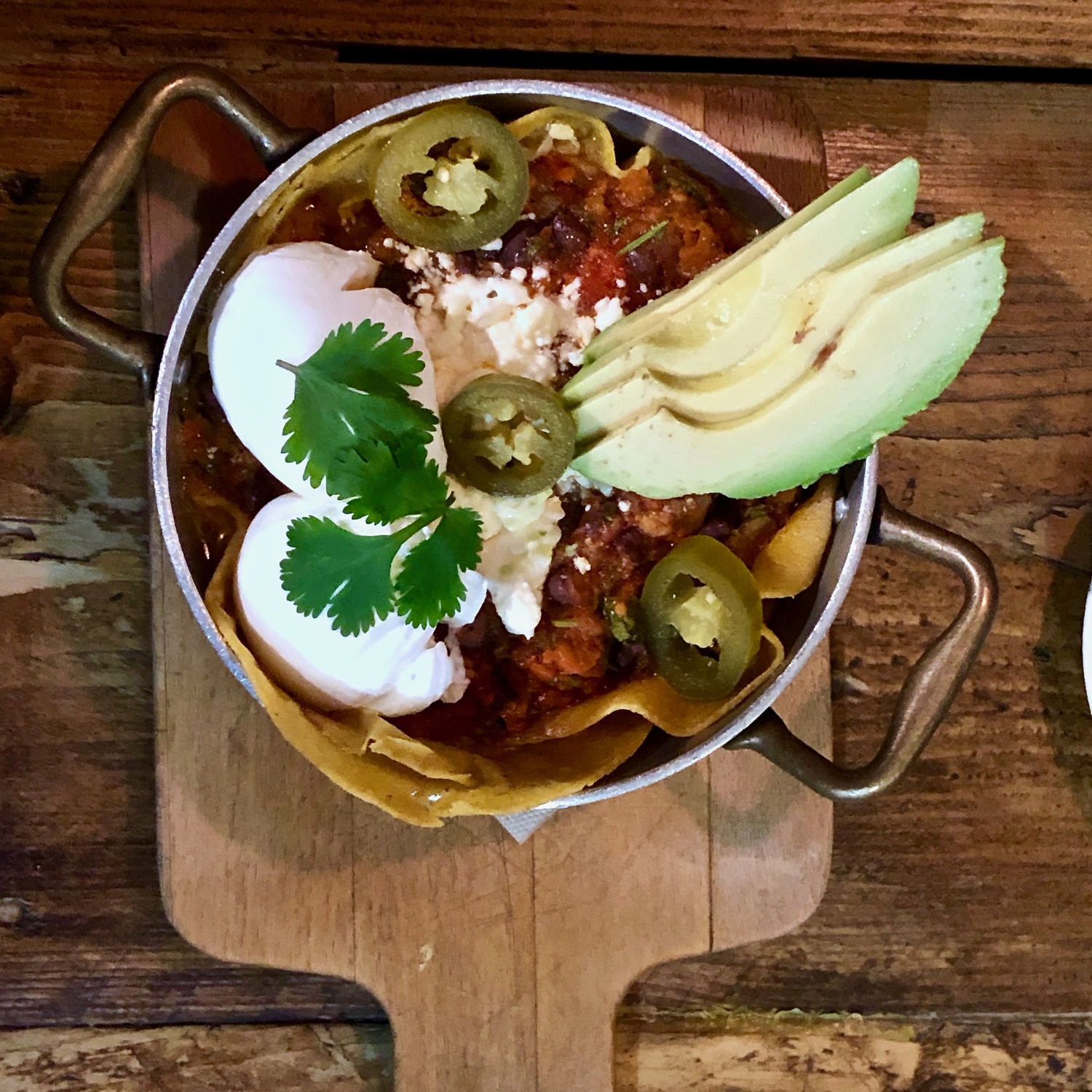 After our noon checkout we grabbed the very frequent and convenient airport bus. This can be purchased online with credit card, or on the bus using cash only. Buying online is really easy and gives you a barcode that the driver can scan to issue your ticket. A single ticket is €5,90 and the online voucher is valid for 1 year, so you can buy this in advance of your trip.
Because of the date we had to fly back there were no direct flights so we ended up on a Brussels Airlines flight connecting in Brussels. Since the last day of the cruise I'd been suffering a little with a sore throat and cold symptoms, so flying wasn't much fun and the flights were really busy. Our flight to Brussels went without a hitch, and we had a 3 hour layover before connecting to Edinburgh. Unfortunately this flight was significantly delayed, meaning that we didn't end up getting home until after midnight - more than 12 hours after leaving the hotel!
We were pretty hungry in Brussels and discovered that food there was extortionate. A bowl of simple pasta was almost €30, and we definitely wanted to have a main meal. Instead of buying food here, we decided to pay for entry to the Diamond Lounge which offered hot food, snacks, and soft & alcoholic drinks along with very fast Wi-Fi and a more relaxed and comfortable atmosphere. This cost only €32 per person, and we could have even used a shower if we'd wanted to.
I do this quite a lot, especially when I've got a long layover, and it makes waiting in airports much more pleasant! Many people don't know that you can pay to access many lounges, so it's worth bearing in mind for your next trip.
Until next time…
Thanks for reading along, and for your comments and questions. Roll on the next trip!