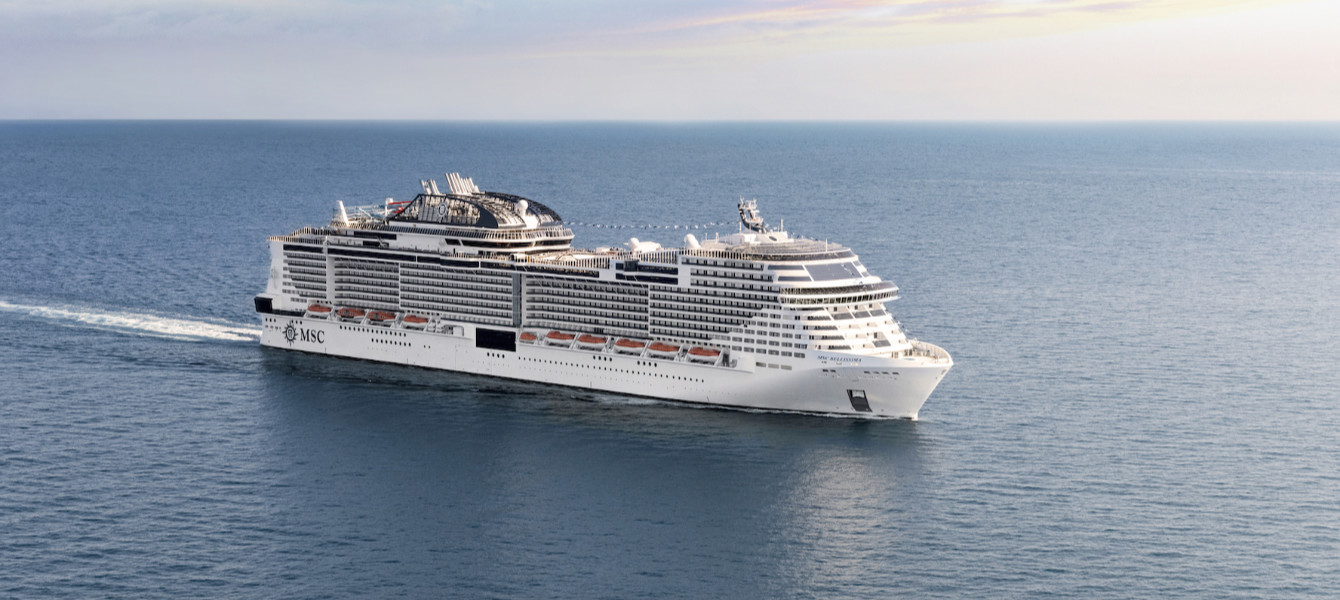 Alex and I are currently packing to begin our exciting trip on the maiden voyage of MSCs newest ship, MSC Bellissima. Learn about how this trip came about and where we'll be headed in this first post on my new-look blog.
A Blogging Opportunity
Some readers might know that I'm a regular member of the forum at CruiseDot. This is a great community of UK-based cruisers and was where I started learning about cruising before my first trip many years ago. If you're not a member already I recommend checking the forum out and sharing your knowledge.
Recently CruiseDot announced that they were looking for a couple of members to join the inaugural sailing of MSC Bellissima and write a daily blog of the on-board experience. Naturally I put my name forward and was lucky enough to be selected.
The Itinerary
I don't have any real notion of what to expect on board. I've seen some beautiful photos of the interior and am aware of some of the features and entertainment on board, but it will mostly be new to me! You can share in the excitement as I delve into every corner of this new ship, and try some of technology that MSC are very excited about.
It'll be interesting to try MSC outside of the Yacht Club. We'll be staying in an inside stateroom, which will be quite different from the Deluxe Yacht Club staterooms we've enjoyed in Preziosa and Splendida. MSC has always had mixed reviews from UK cruisers - am I about to find out why? Stay tuned!
For now, here's the itinerary:
| Date | Port | Arrival | Departure |
| --- | --- | --- | --- |
| 4th March | Southampton, UK | - | 19:00 |
| 5th March | Sea Day | - | - |
| 6th March | La Coruña, Spain | 07:00 | 19:00 |
| 7th March | Sea Day | - | - |
| 8th March | Lisbon, Portugal | 07:00 | - |
| 9th March | Lisbon, Portugal | - | 14:00 |
| 10th March | Sea Day | - | - |
| 11th March | Valencia, Spain | 08:00 | 18:00 |
| 12th March | Barcelona, Spain | 07:00 | - |
At the end of the cruise we'll be staying for one night in Barcelona before flying home, so we'll have time to see a little more of what the city has to offer.
Until Then…
We'll be headed to London on the sleeper tonight to spend the weekend with my family there before getting the train to Southampton on Sunday night. I've always wanted to try the Caledonia Sleeper, so this is almost as exciting as the cruise for me! I'll have a full report on the journey.
In the meantime I'd love to hear from you! What would you like to know about the beautiful new MSC Bellissima? Is there anything you'd like me to discover on board? As always, I hope to try all of the speciality dining venues on board. Let me know in the comments and I'll do my best to get the answers you need.
I'd also love to hear your thoughts on the new-look blog. What do you think? Feedback very welcome in the comments, or via the Contact form.