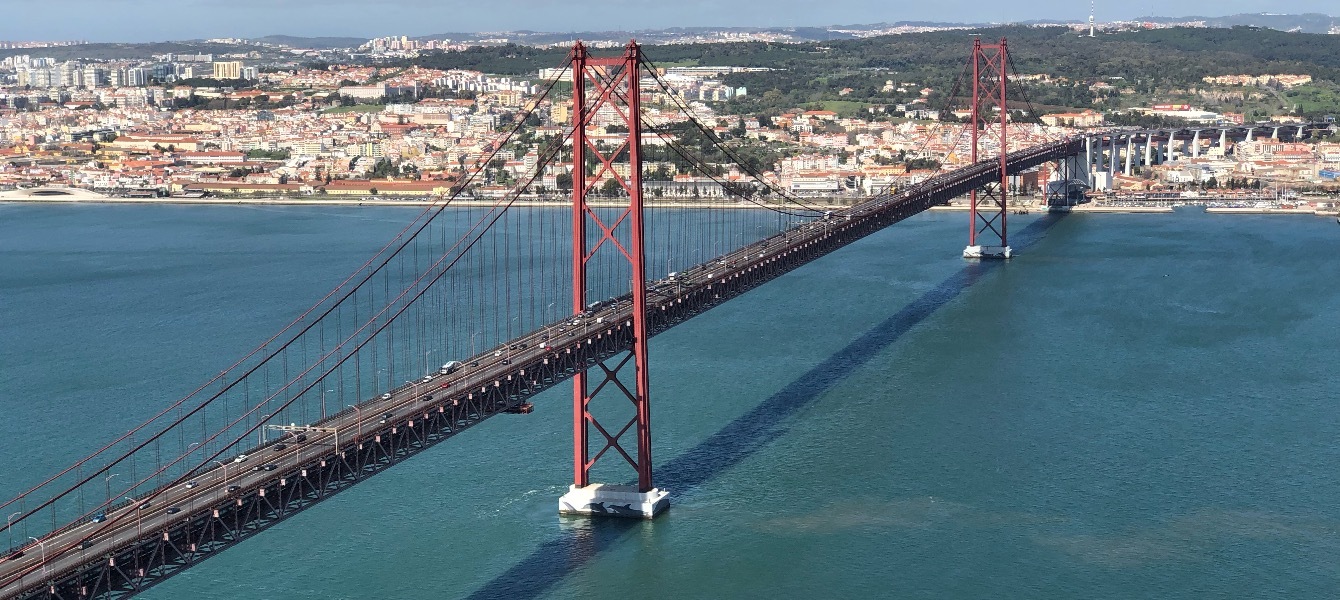 We've just spent a wonderful couple of days with our very loving friends in Lisbon who we stayed with for the two nights we were docked here. Today, we're back on the ship for Cirque du Solait and sushi dinner at Kaito Sushi Bar.
On the last night I left you we had another rough night, and we heard some crashing shortly after going to bed. It turns out there were a lot of broken glasses in the bars. Crazy weather!
Thankfully our sail into Lisbon on Thursday morning was much smoother, though the weather hadn't improved too much! It was pouring with rain by the time we disembarked! That said, we still managed to enjoy the sail into Lisbon under the bridge from the pool bar at the back of the ship.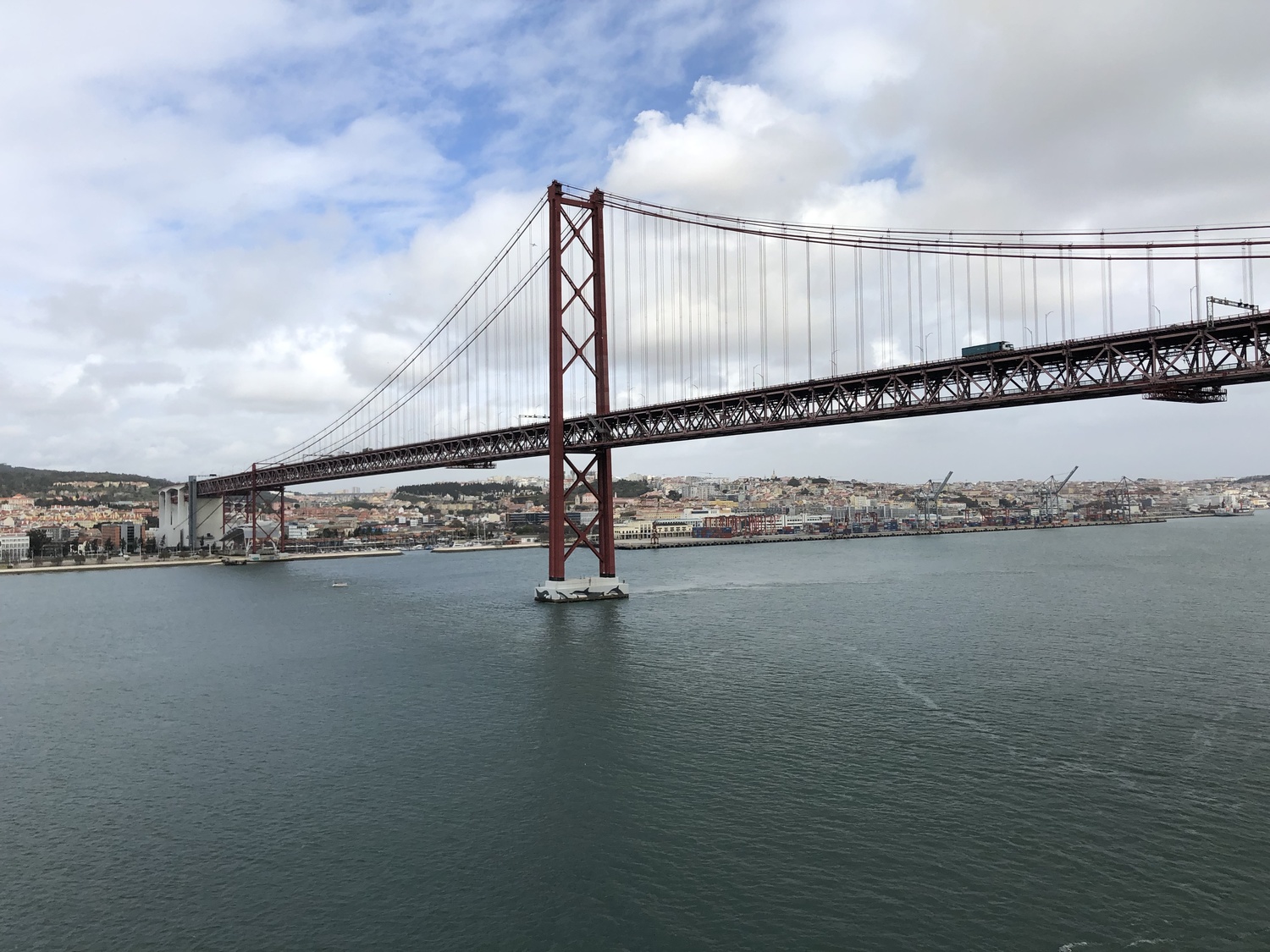 Lisbon
We disembarked soon after docking and walked along to Time Out Market for a light lunch and some Natas. We've been to Lisbon a few times and know some of the best places to get the famous Pastel de Nata, and one of them is in Time Out Market called Manteigaria. There was a bit of a queue but it's always worth it for these delicacies!
Quem não viu Lisboa, não viu coisa boa.
After lunch we caught the ferry to Seixal where Hugo and Rosário live. I couldn't help feeling sorry for poor Alex who had just endured two very rough days at sea, only to board another boat mere hours after setting foot on land!
We spent an awesome evening with Hugo and Rosário catching up and chilling out. We ventured into Lisbon for some awesome all-you-can eat Sushi, but otherwise just enjoyed the company of our dear friends.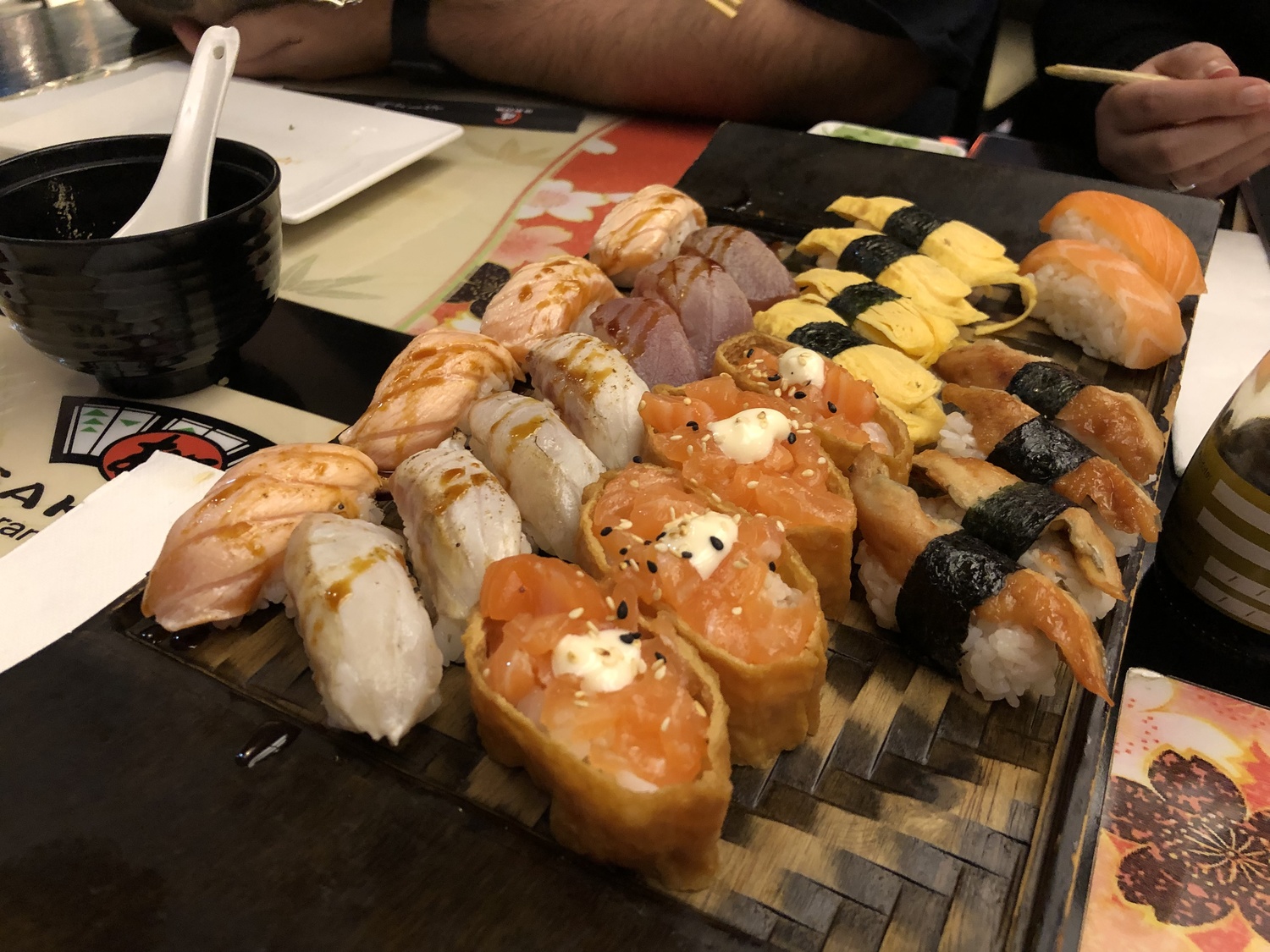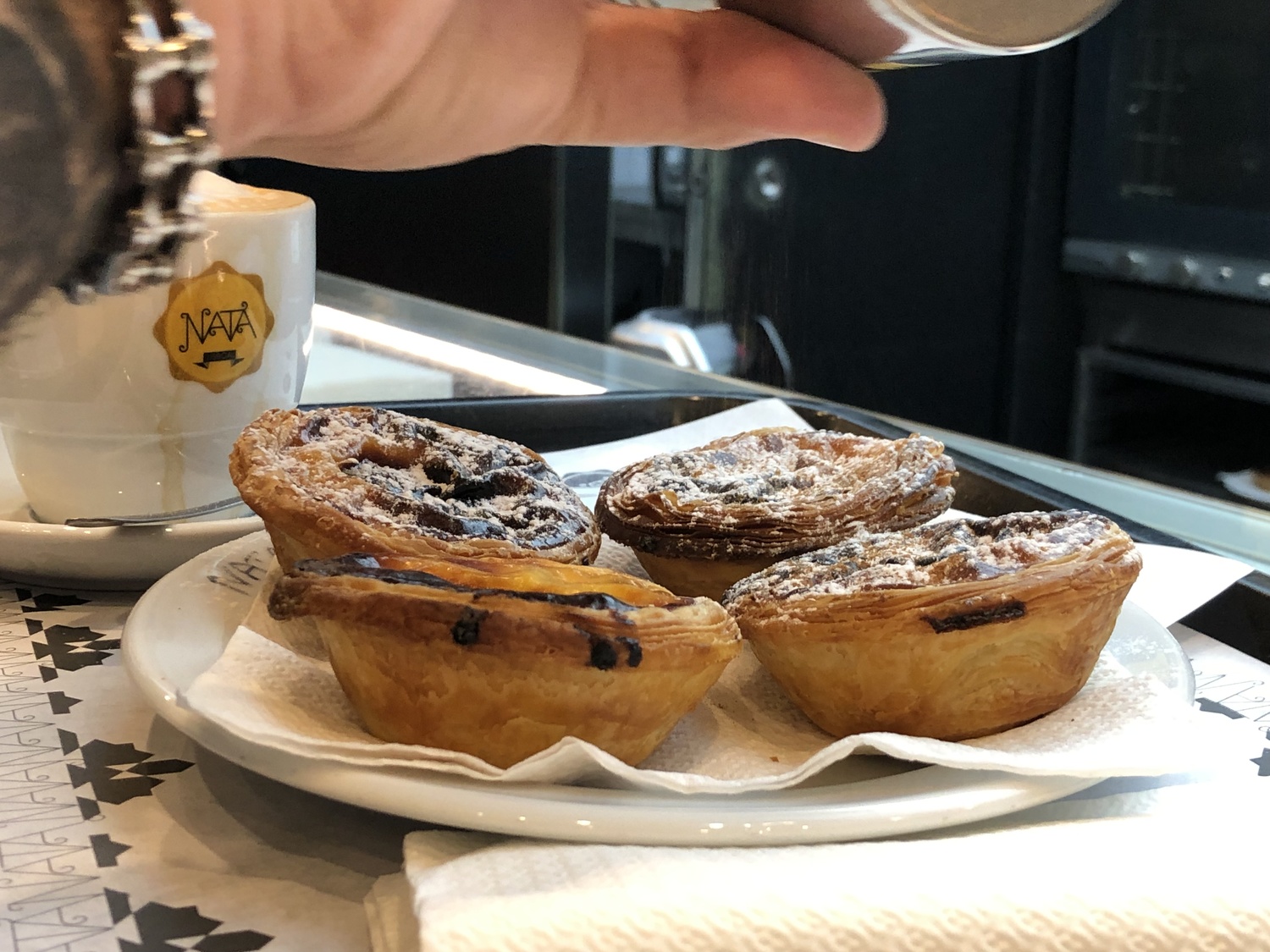 Food, glorious food
One thing that we always have to be prepared for on a trip to Lisbon is the vast amount of food you get to eat. Hugo and Rosário are rightly passionate about their awesome local cuisine, and they want you to try everything. I love it! 😍
The following day we had a busier day, starting of course with a trip to a local cafe for breakfast. Hugo bought a bunch of traditional Portuguese pastries which are commonly eaten for breakfast and we tried a little bit of everything. So good! Of course, a Pastel de Nata was included in this selection!
We then explored the up and coming Seixal coastal town which was drenched in sun when we were there. A really picturesque place to relax in the morning together.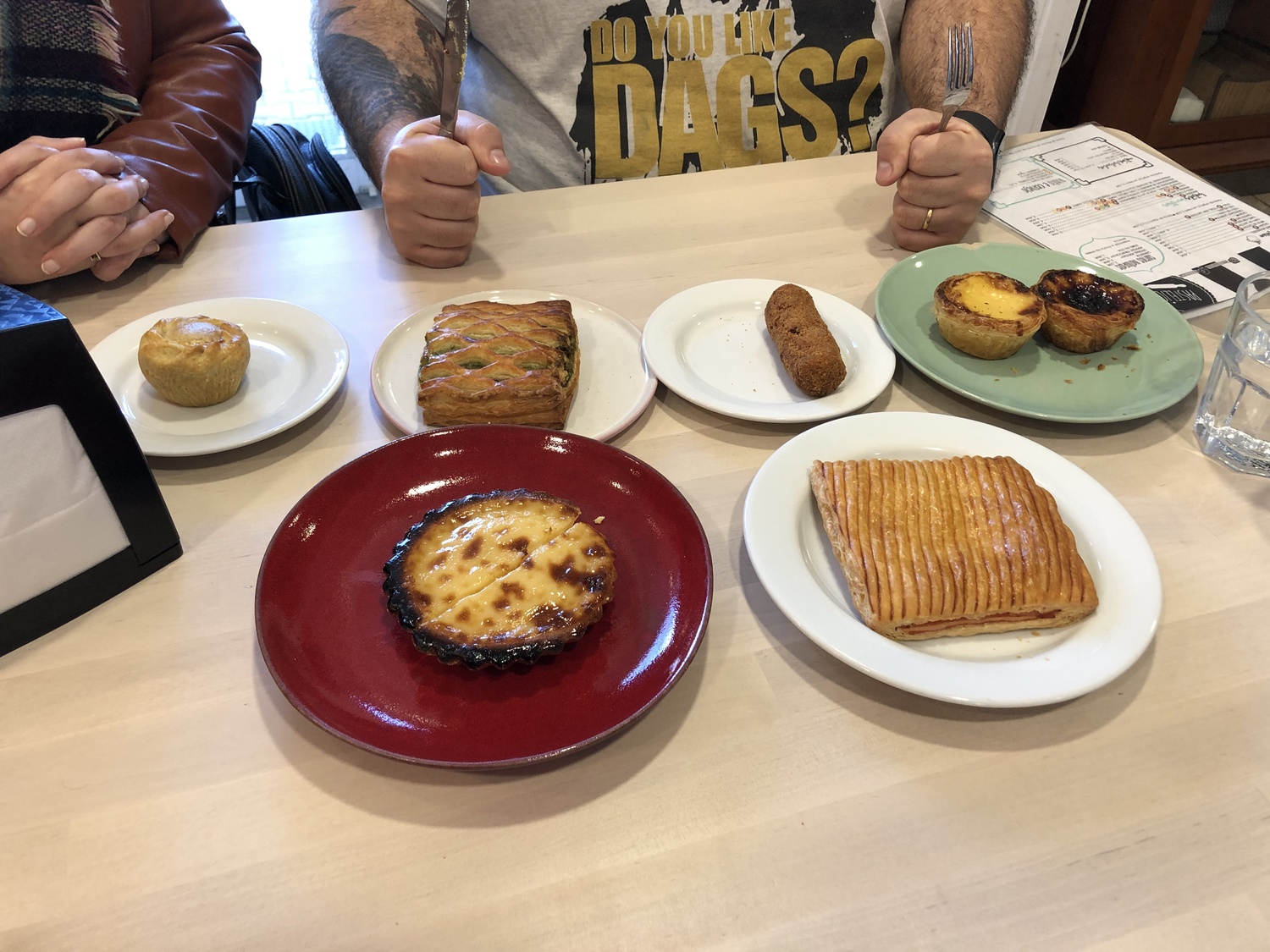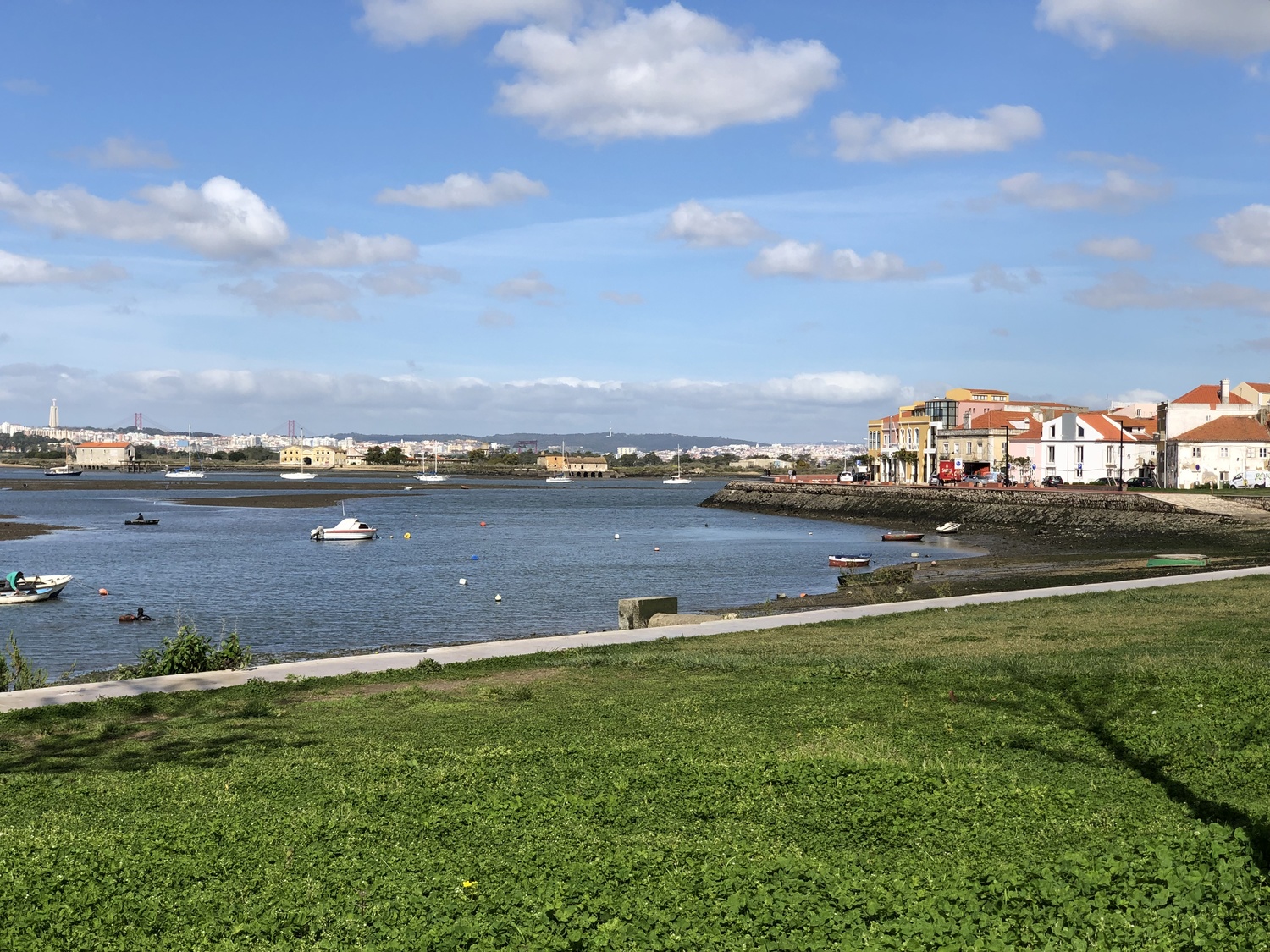 Cristo Rei
From here, we headed to the iconic Cristo Rei monument which anyone who has visited Lisbon will surely have spotted. This was inspired by the similar statue in Rio, Brazil, and built in the 1950s.
You can enter for just €5 (cash only, but ATMs nearby). A lift/elevator takes you almost the whole way to the top where there's a gift shop (credit cards accepted). From there, a few more steps to the open deck.
Anyone who knows me would imagine I'd be terrified by this, as I don't do well with heights, but this was fine. Everything felt very stable and safe, and the views from the top are unbeatable. Absolutely jaw dropping, and helped by our local guides who could point out the various landmarks we kept asking about.
There's also a viewing platform at the bottom of the statue which also has great views if you don't fancy the trip to the top of the tower.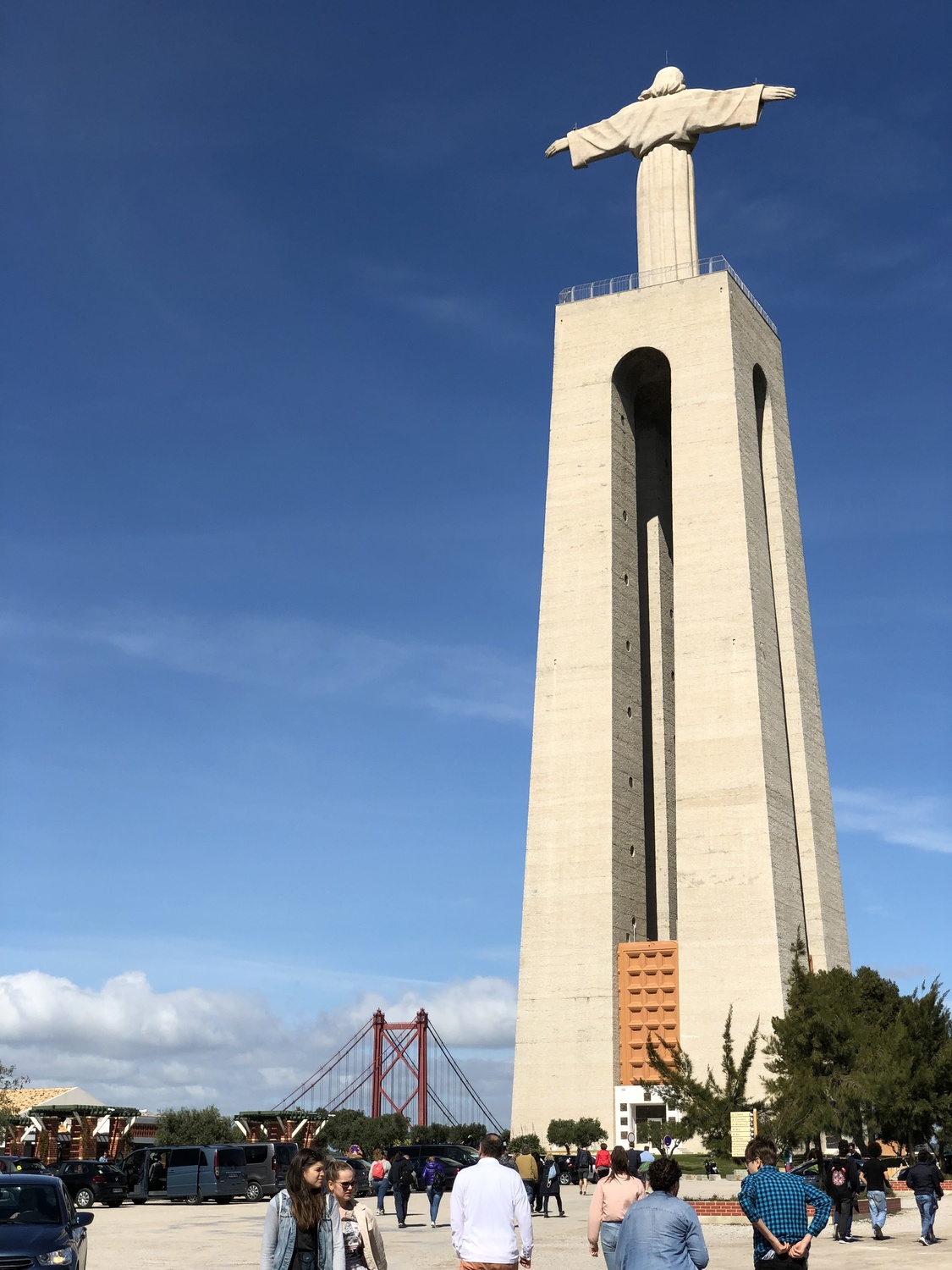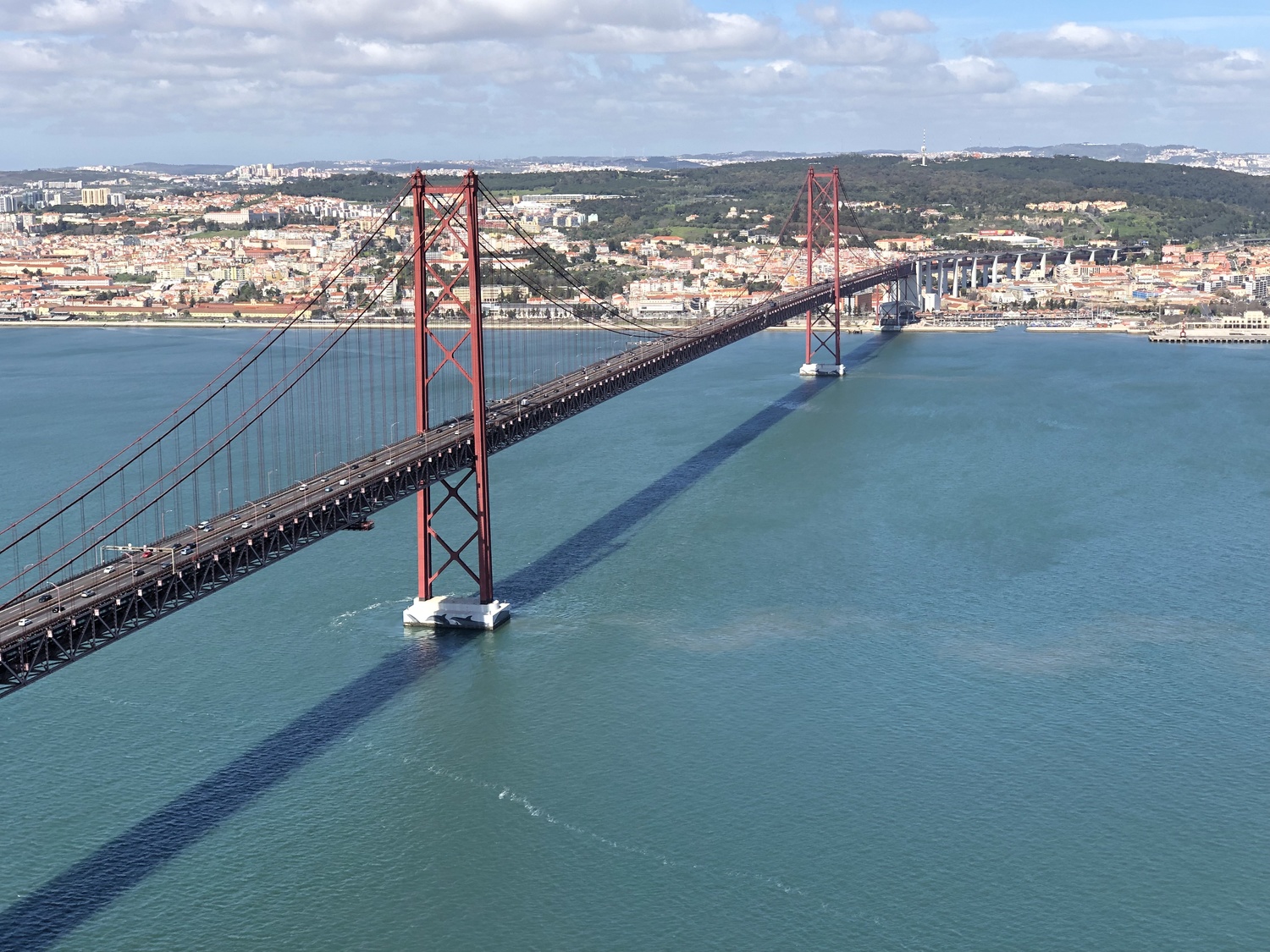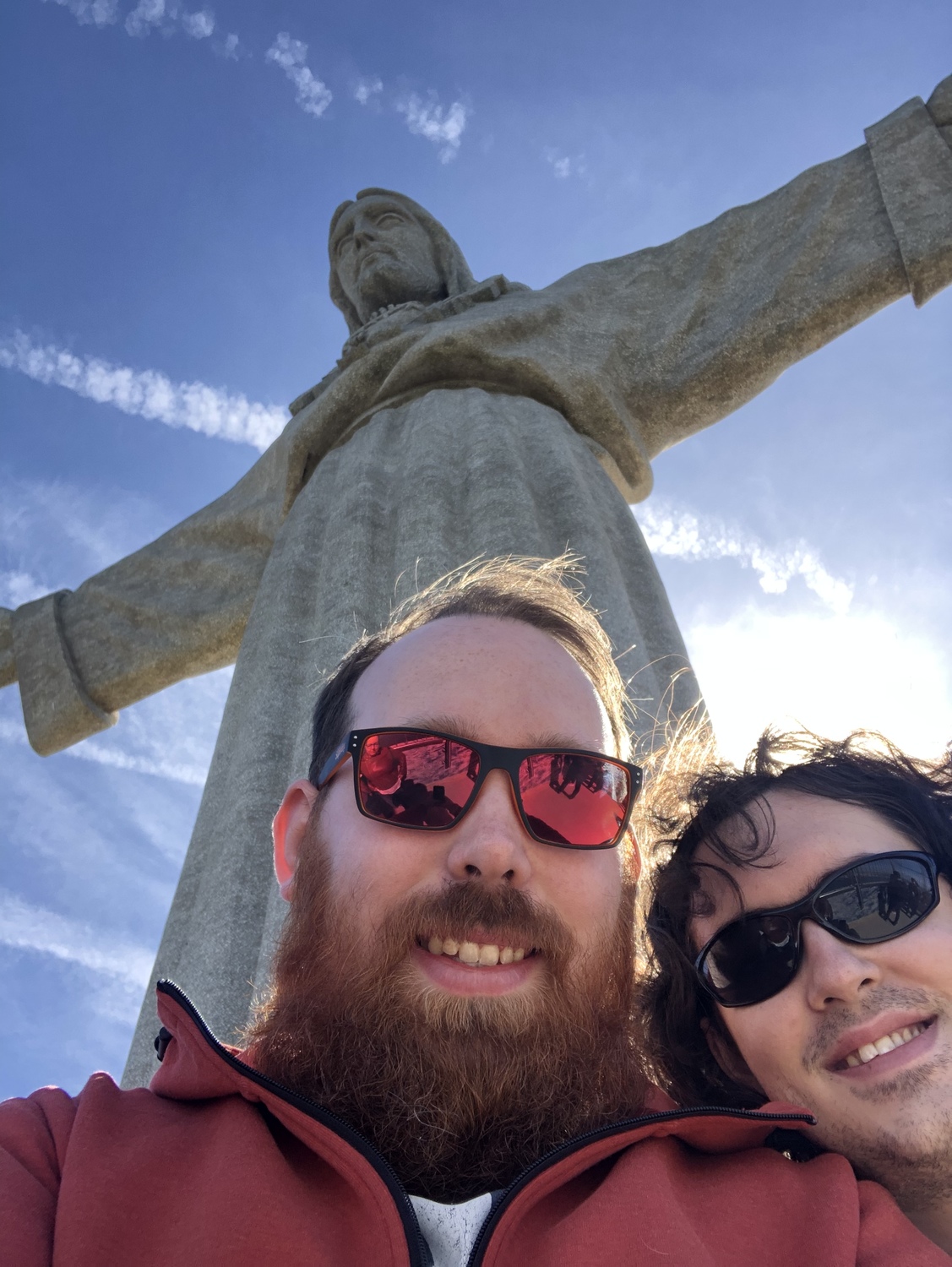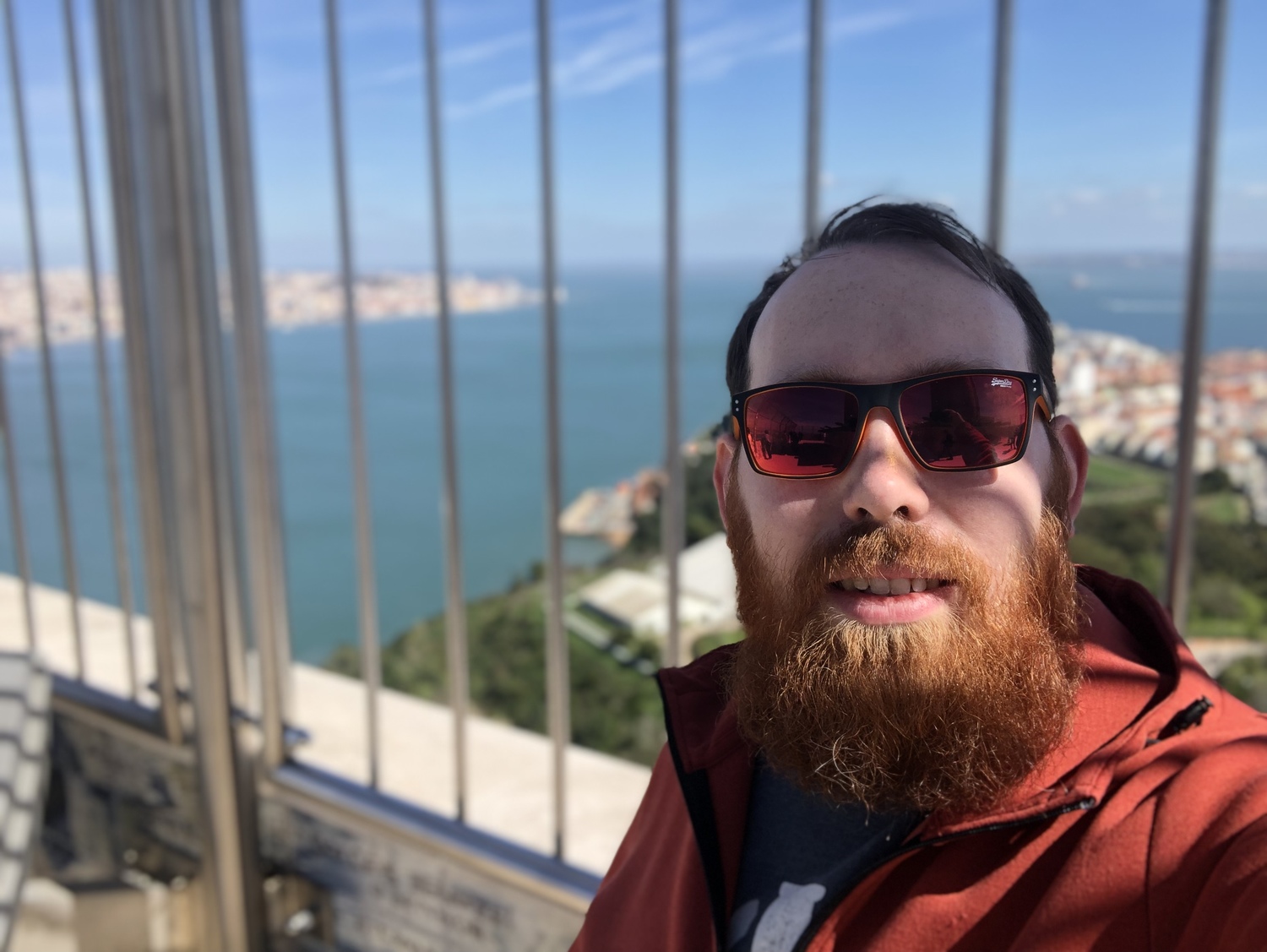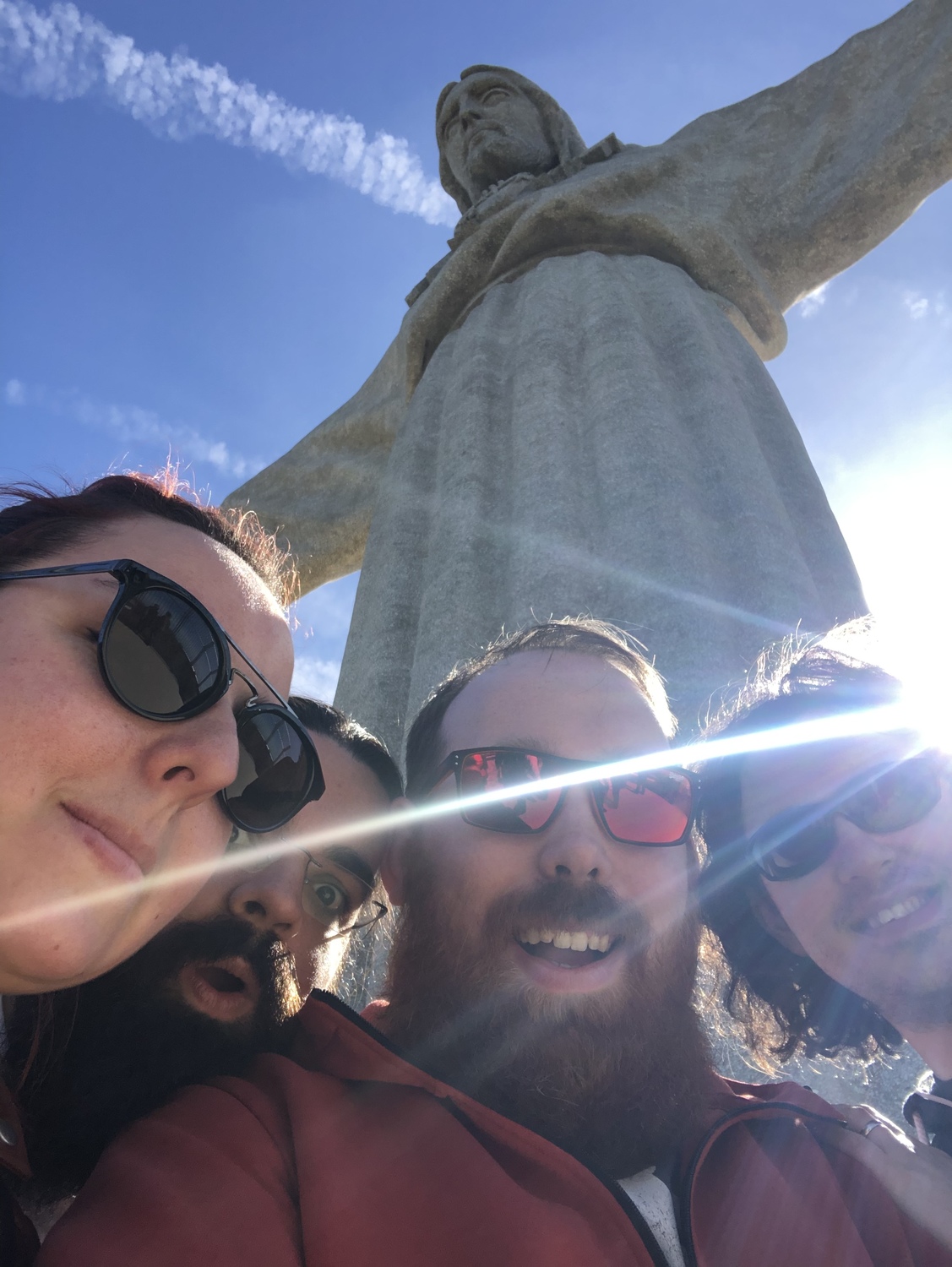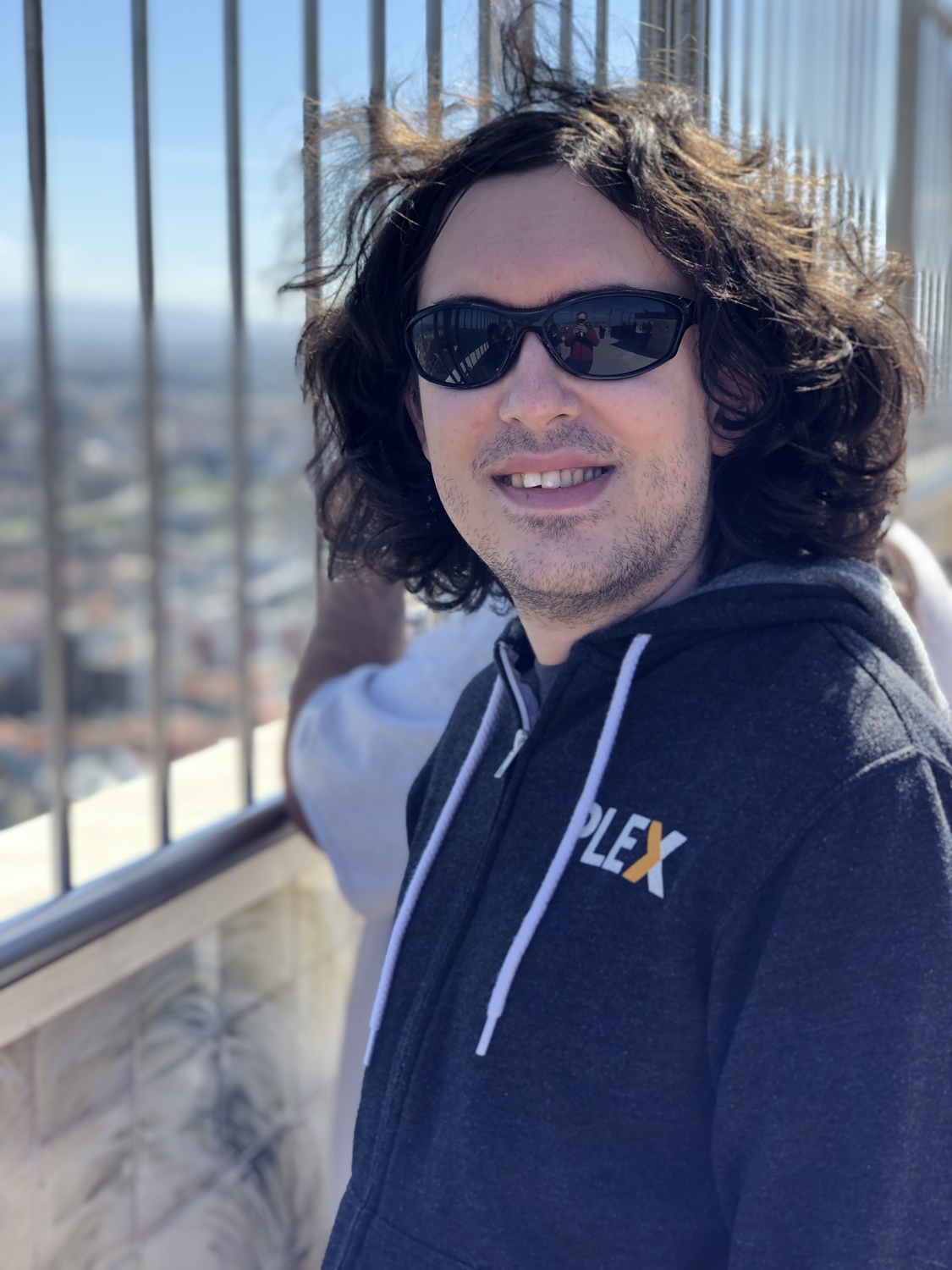 Lunch
After seeing talk about a traditional Portuguese sandwich online, Hugo promised he'd take us for one next time we were in Lisbon. That time had come!
The sandwich is called Francesinha and originates in Porto, though Hugo and Rosário have found the best one in the Lisbon area. This comes from a restaurant called Marco, and is well worth visiting.
The sandwich is many layers of meat & cheese, drenched in a special cheese & tomato sauce and served with French fries.
It's absolutely decadent, but be prepared -it's a real feast!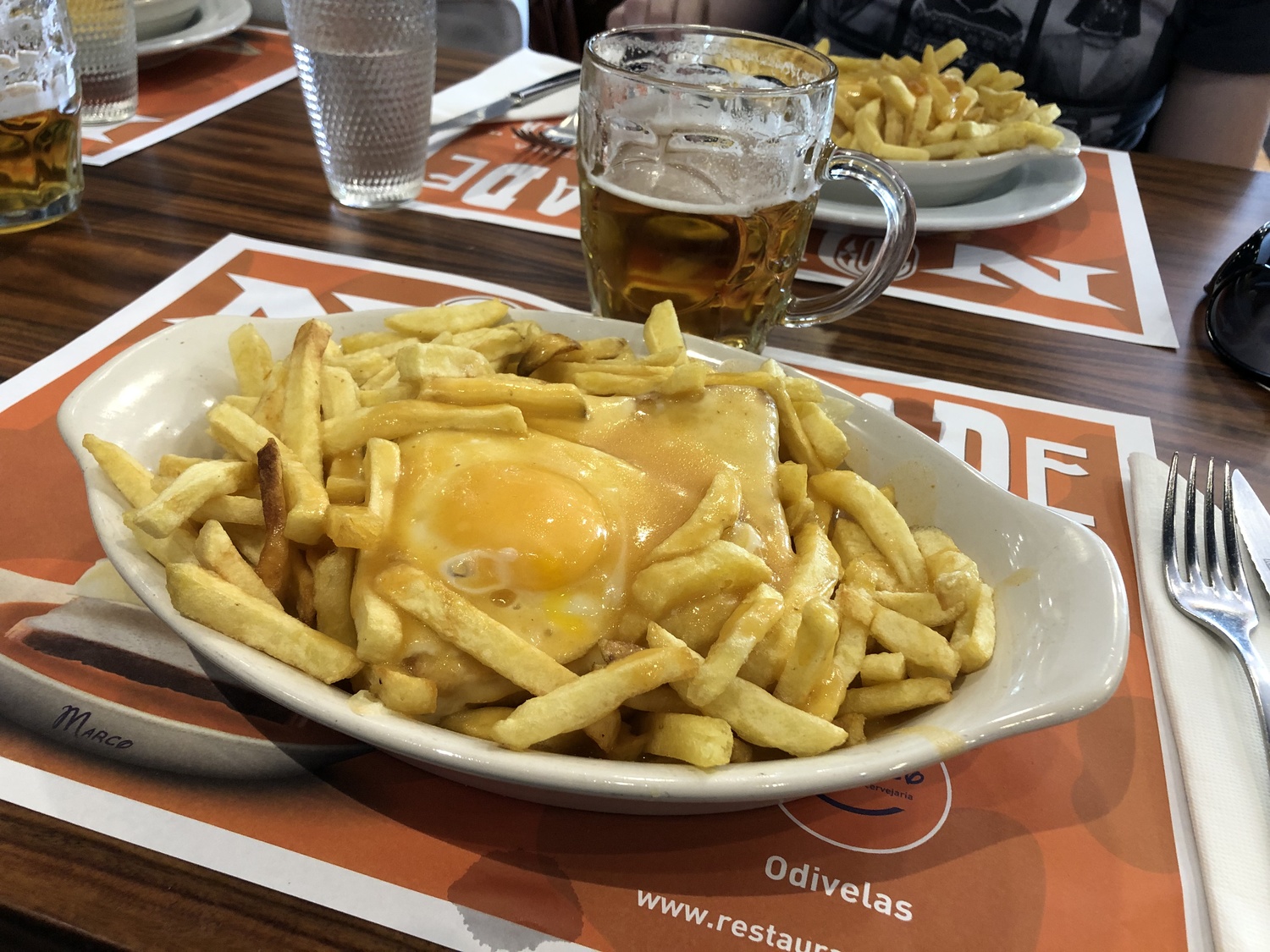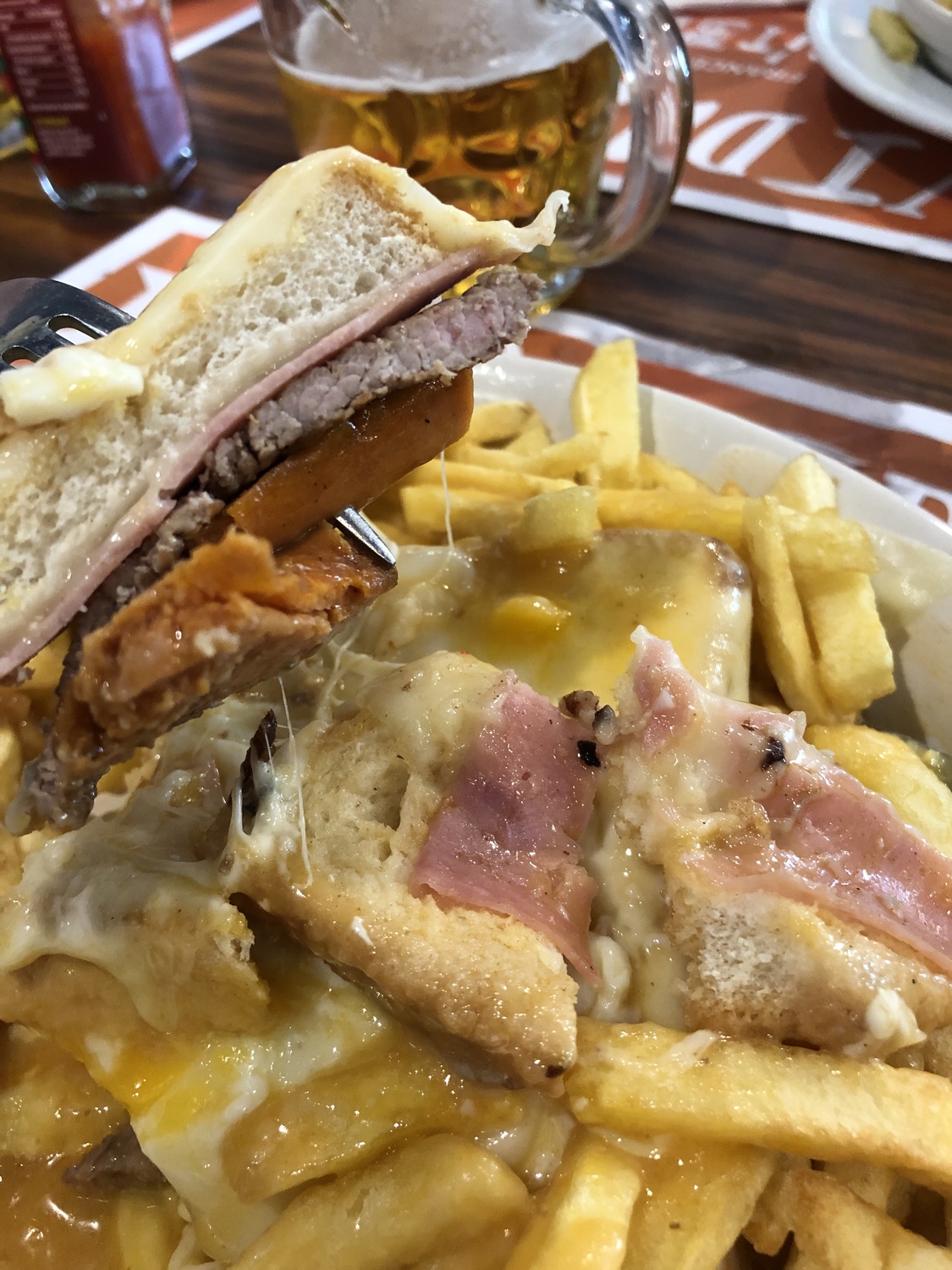 Sintra
After lunch we had a nice drive to Sintra which is home to many beautiful palaces and country homes where Portuguese Royalty used to spend the summer. It's a lovely forested area to drive about. Sadly we were a little late to visit the palaces but still enjoyed a walk around the town.
We finished our visit to Sintra with… you guessed it… more pastries! The Portuguese really know how to do sweet treats!
After taking in some of the town we had a lovely drive back 'home' to Seixal where we relaxed with some local Portuguese gins and some Netflix. A great end to a great day.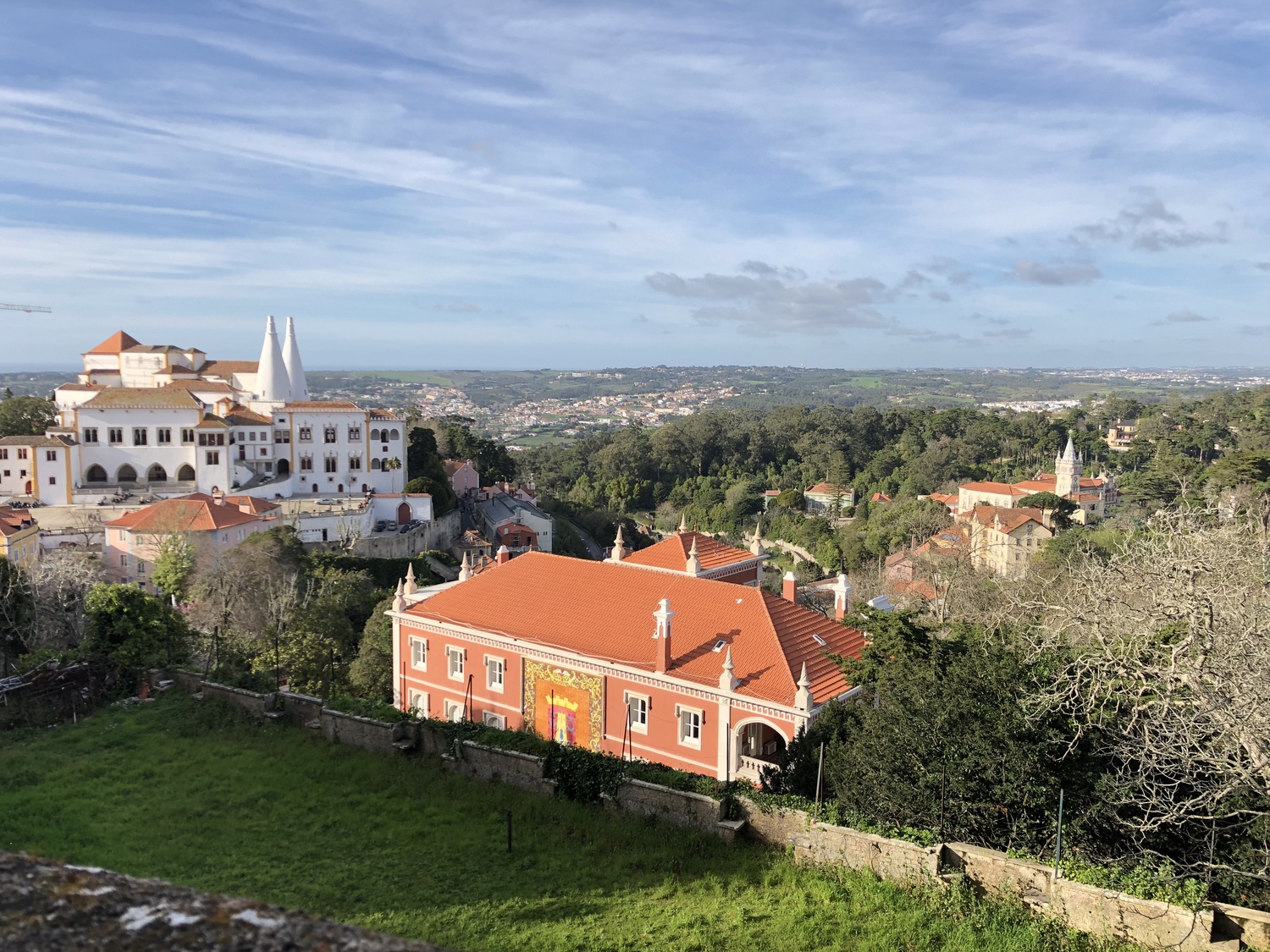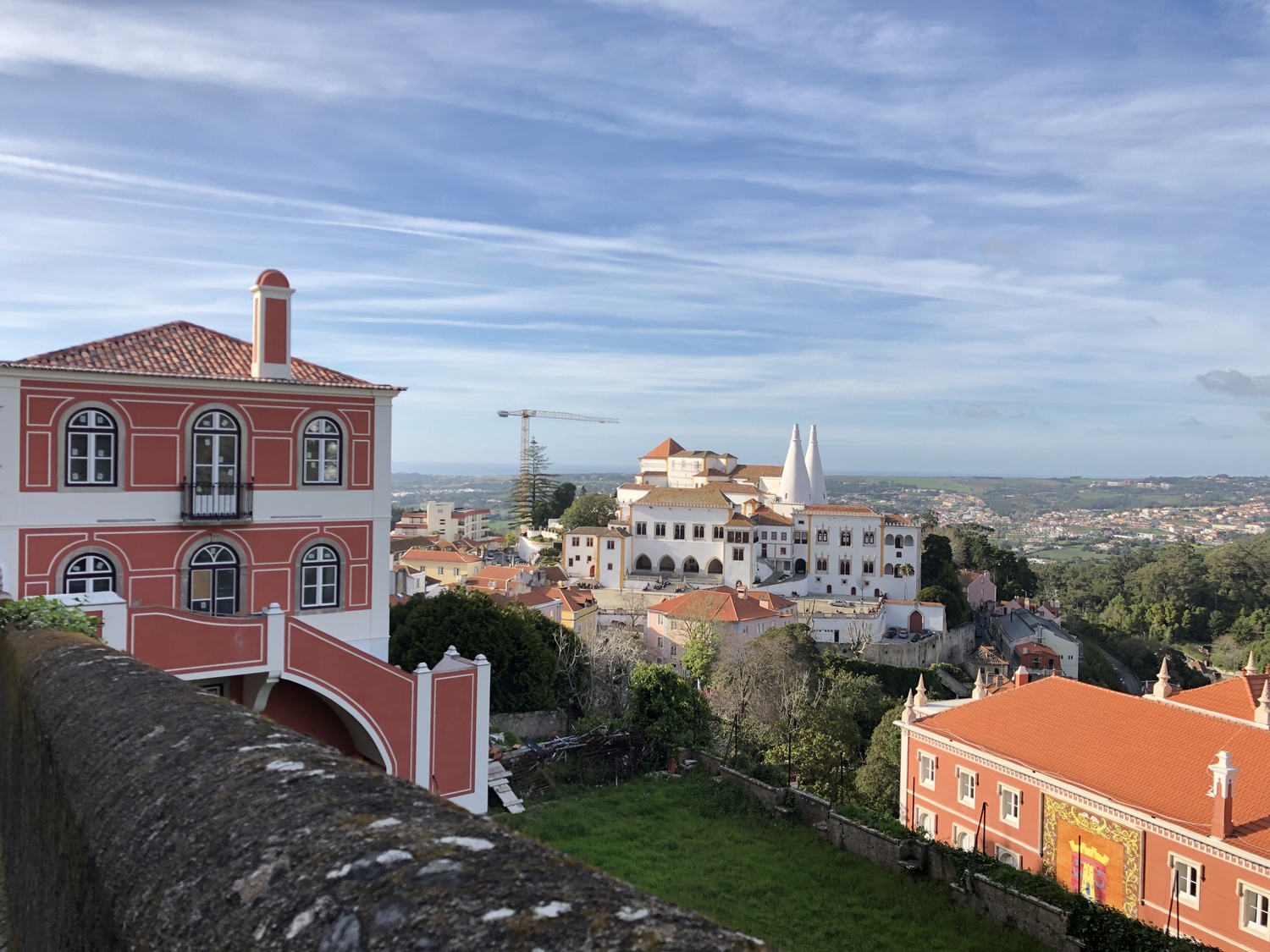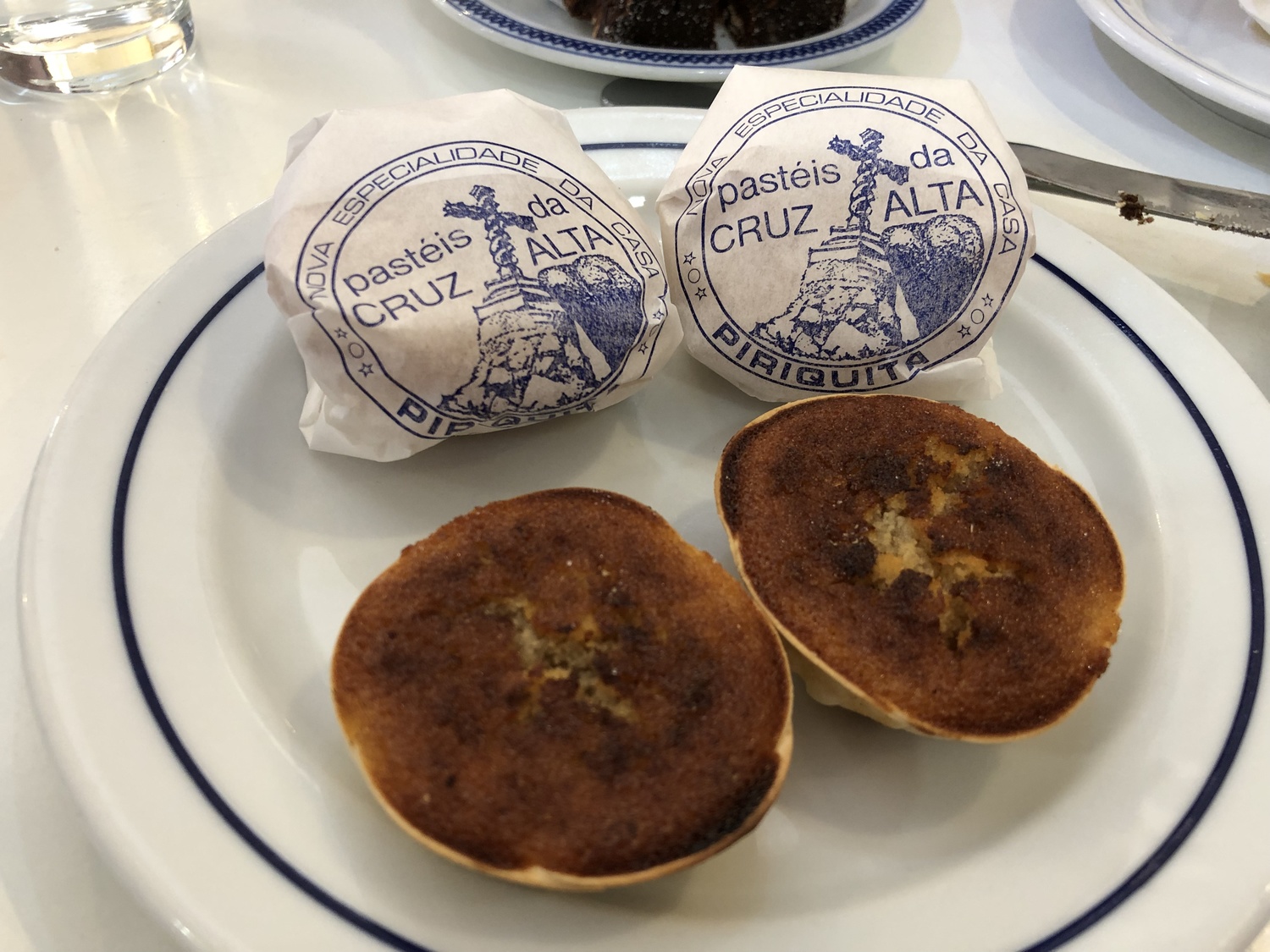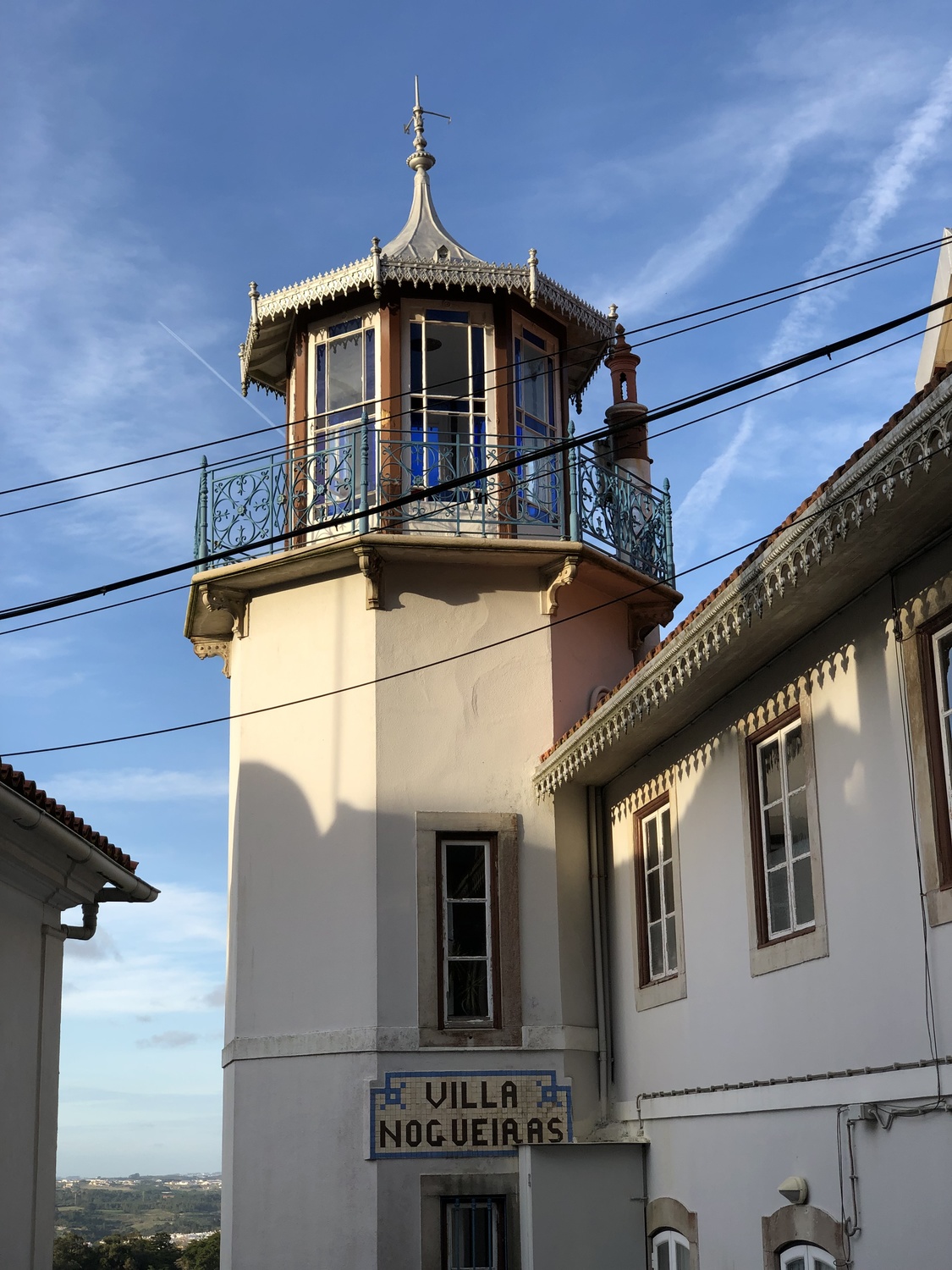 Belém
As the ship sailed at 14:00 today, we had to be back on the ship by 13:30 at the latest. We decided to have breakfast with one of Alex and Hugo's colleagues who is spending a month in Lisbon so we went to Pastéis de Belém for coffee and pastries and a brief wander around.
Pastéis de Belém makes a very similar pastry to the Pastel de Nata, but with a closely guarded secret recipe using slightly different ingredients. Don't go to Pastéis de Belém and ask for a Pastel de Nata or you might get a mini-lecture from your passionate waiter!
We enjoyed a couple of Pastéis de Belém along with some more savoury pastries hand selected by our culinary guide and ultimately said our sad goodbyes as they drove us back to the ship.
We'll be back in Lisbon before long. Our wonderful friends here and the delicious food will make sure of that.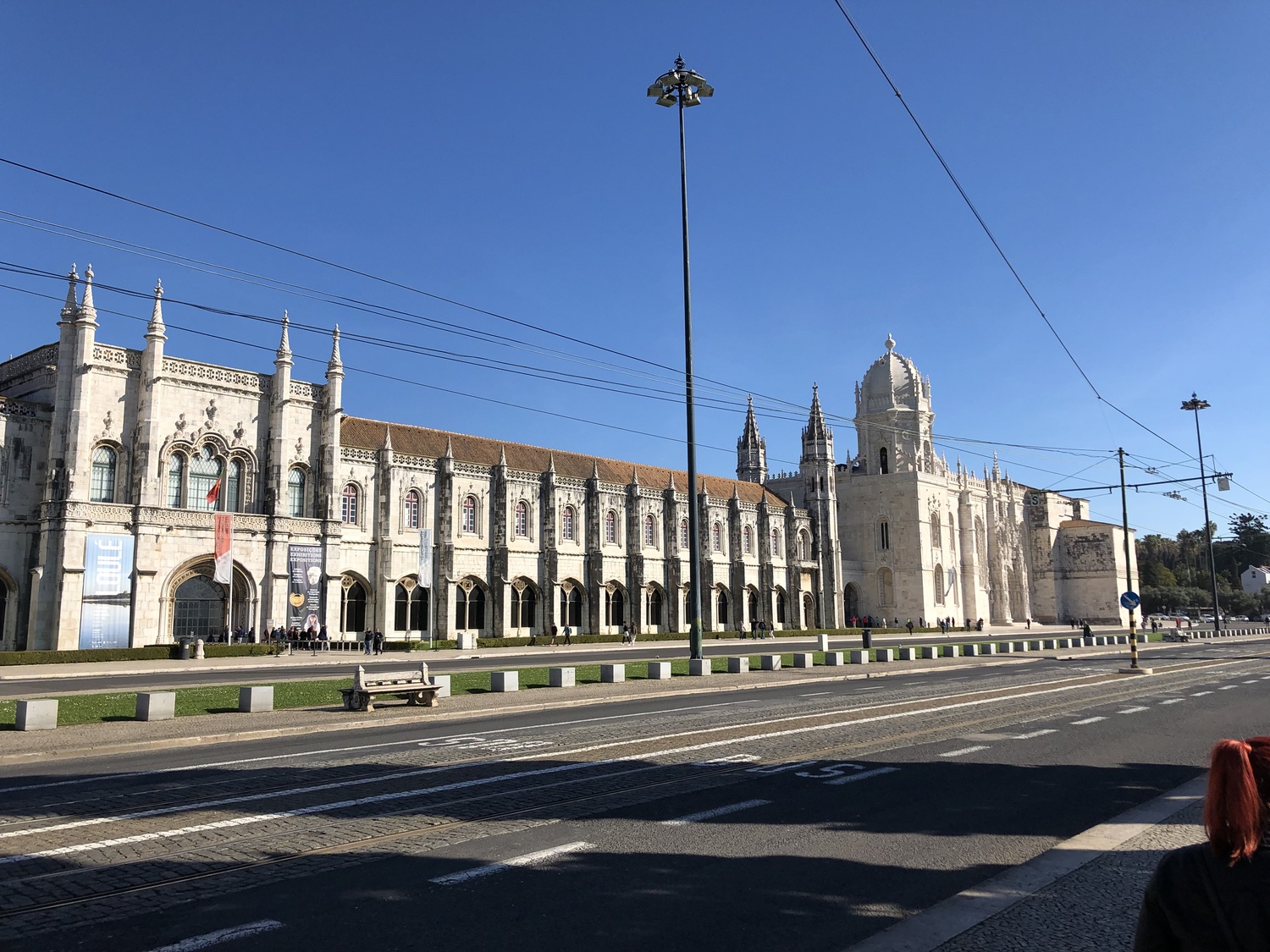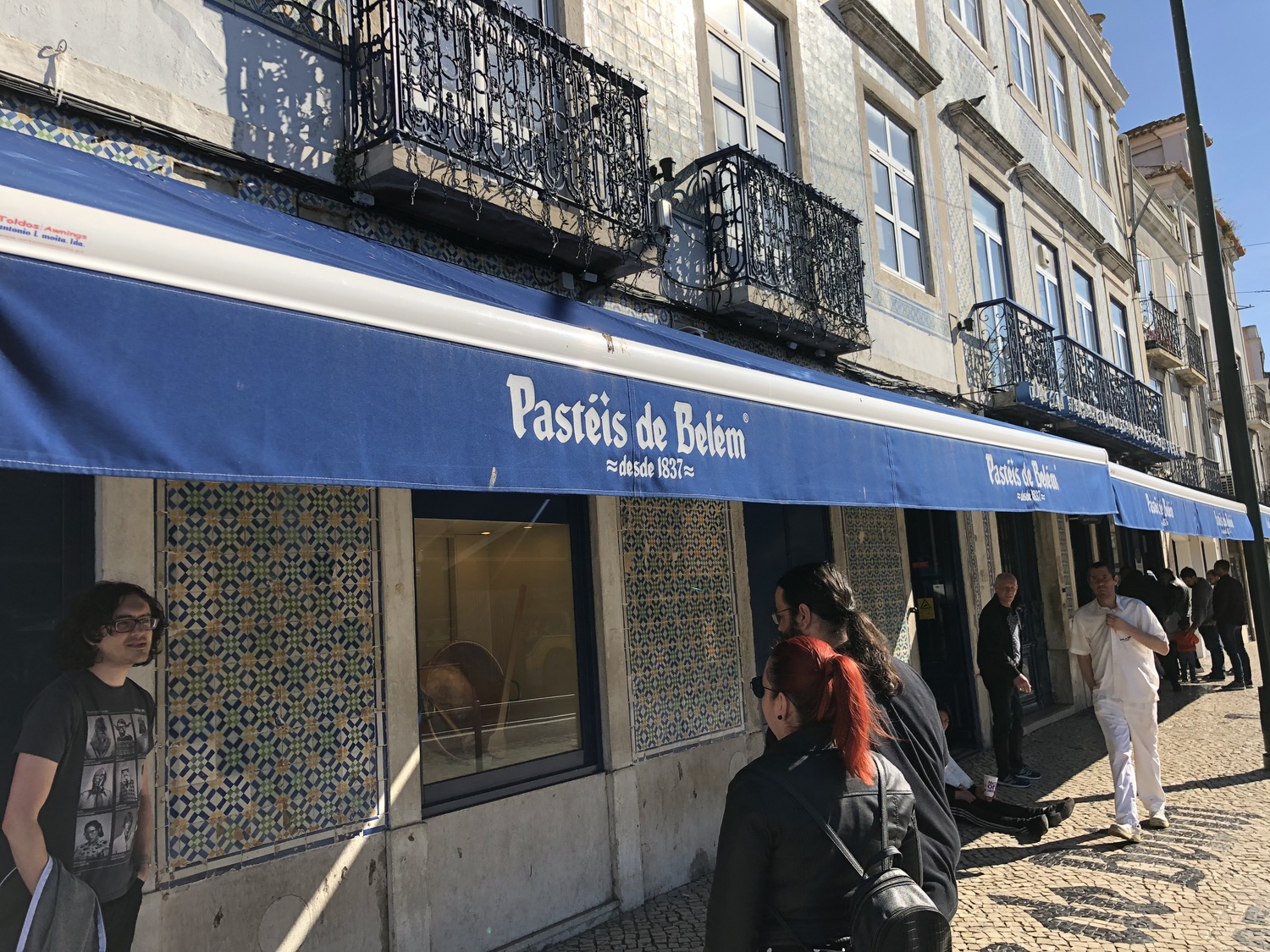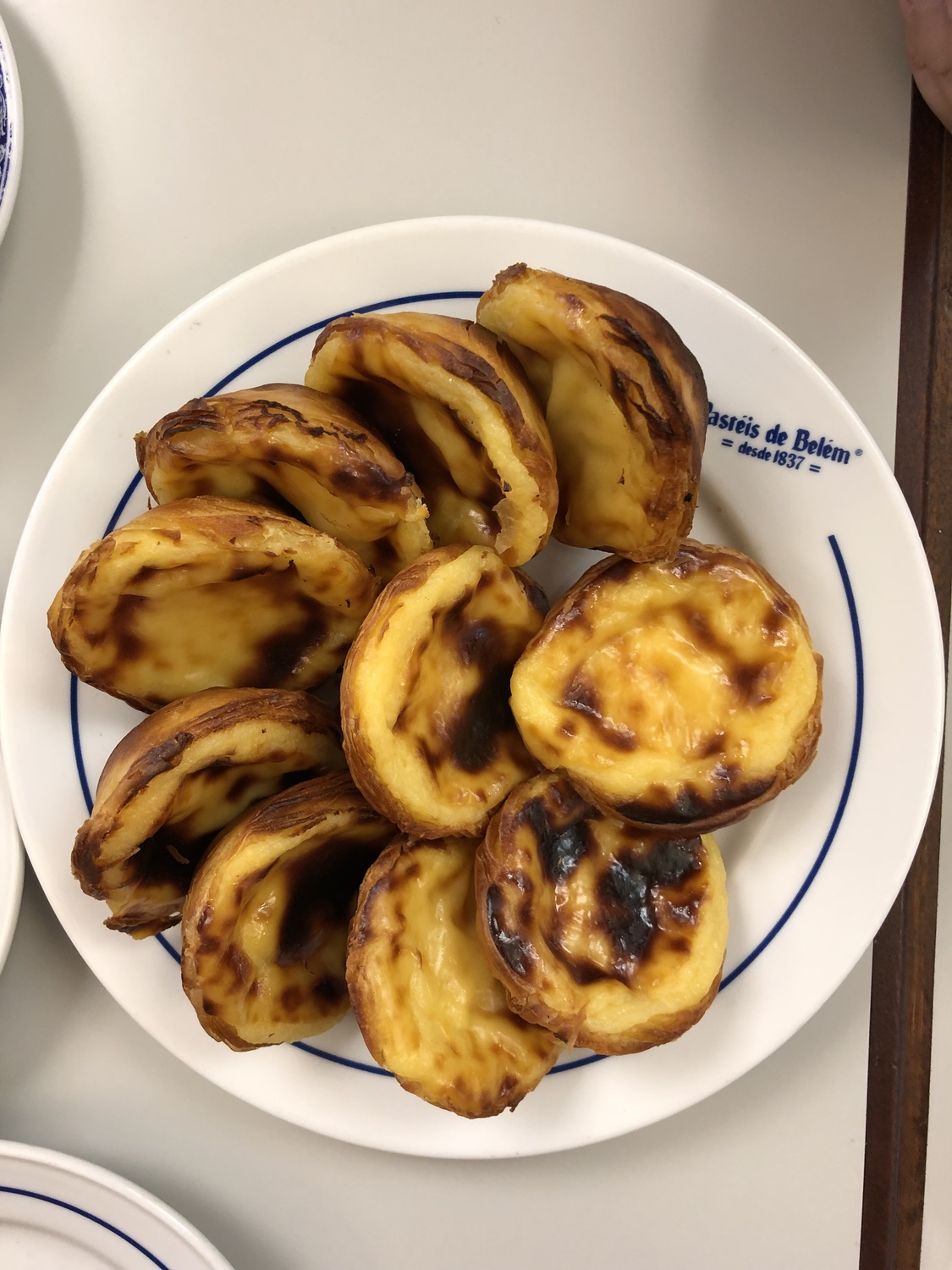 Back on the ship
We enjoyed the lovely sail out of Lisbon along the river Tagus and under the bridge, which everyone was keen to capture. Sailing under bridges is always an event on a cruise ship!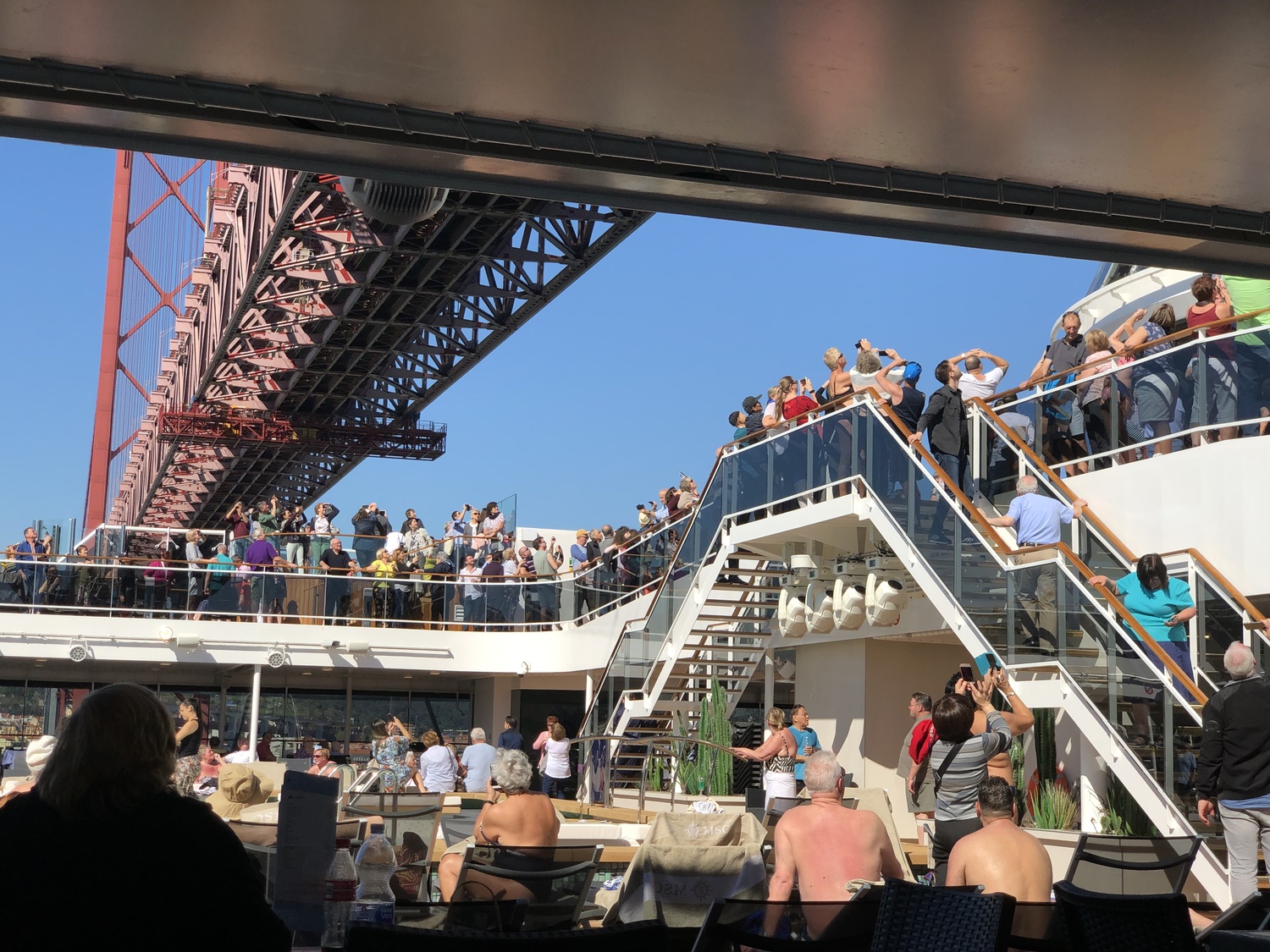 We got a nice spot by the window on the pool deck and enjoyed many delicious cocktails. Perfect!
Cirque du Solait
Tonight was another elegant night so before our show we popped back to the room to dress for the evening.
The show itself is in a special theatre called the Carousel Lounge which, as far as I can tell, is single purpose. I haven't seen any other events being held there so this is a big deal for a cruise line. It's a lot of space to set aside.
Tickets for Cirque du Solait were being advertised in today's guide again so I continue to be confused over the implication of scarcity that we got from the staff.
You can buy a ticket including a cocktail (for €15) or including a meal (€35). I have no idea what the meal was, so we opted for the cocktail package. The theatre has seating around the edge with tables for those on the dinner package, and regular seating for everyone else. There's no way to buy a ticket without the cocktail or meal, and drinks packages aren't accepted in the Carousel Lounge. They also say you're not allowed to bring drinks into the venue.
The theatre is quite spacious and could probably be used for other purposes in the future. The seating is not fixed and can be moved and re-arranged. I have to wonder if that will happen eventually if the partnership between MSC and Cirque du Solait ends. Arriving at the theatre we had a lengthy check-in process with the new technology seemingly getting in the way again. We were offered one of three pre-made drinks and shown to our seats. The drinks were a non-alcoholic mojito, a gin and tonic, or some sort of tropical vodka-based cocktail (which we both chose).
During the pre-show there were a number of performers circling the theatre and interacting with each other. The show soon began and was a visual spectacular. It was themed around an explorer who comes in contact with a number of fantastic creatures in a strange land. The story was limited, but the acrobatics and highly controlled movements of the performers, along with the staging and costume, made the show entertaining nonetheless.
For me, it was just the right length. Any longer and I think I might have got bored. Any shorter and I'd have felt a little short-changed. Overall definitely worth seeing.
Dinner at Kaito Sushi Bar
Tonight we dined at Kaito Sushi Bar, the second of four restaurants on the ship. The sushi bar is in the main gallery area and the tables are by the balcony which offers great people-watching opportunities. Some people may be bothered by the passing traffic, though it didn't worry us at all.
The set menu offers some miso soup, a selection of sushi, and some green tea ice-cream. In addition, we ordered some eel nigiri, some prawn tempura maki, and some cucumber maki. This was a nice amount of food and the sushi was very good. Far from the best I've had, but definitely somewhere I'd go again on a ship. The set menu is a little limited here, and I'd much rather have been able to choose my own sushi.
As well as the sushi, we had some nice Japanese beer, some plum wine, and some sake. Delicious!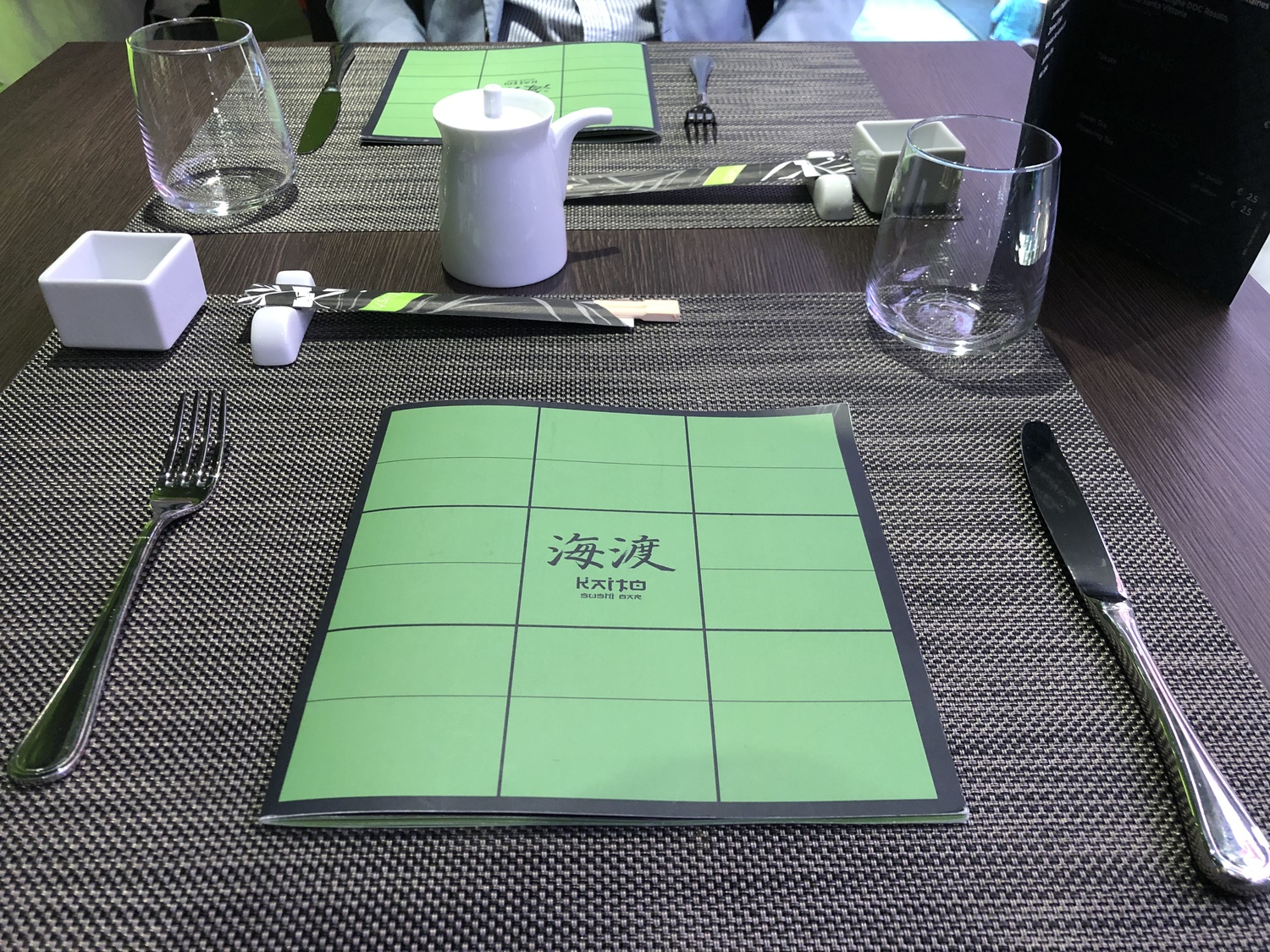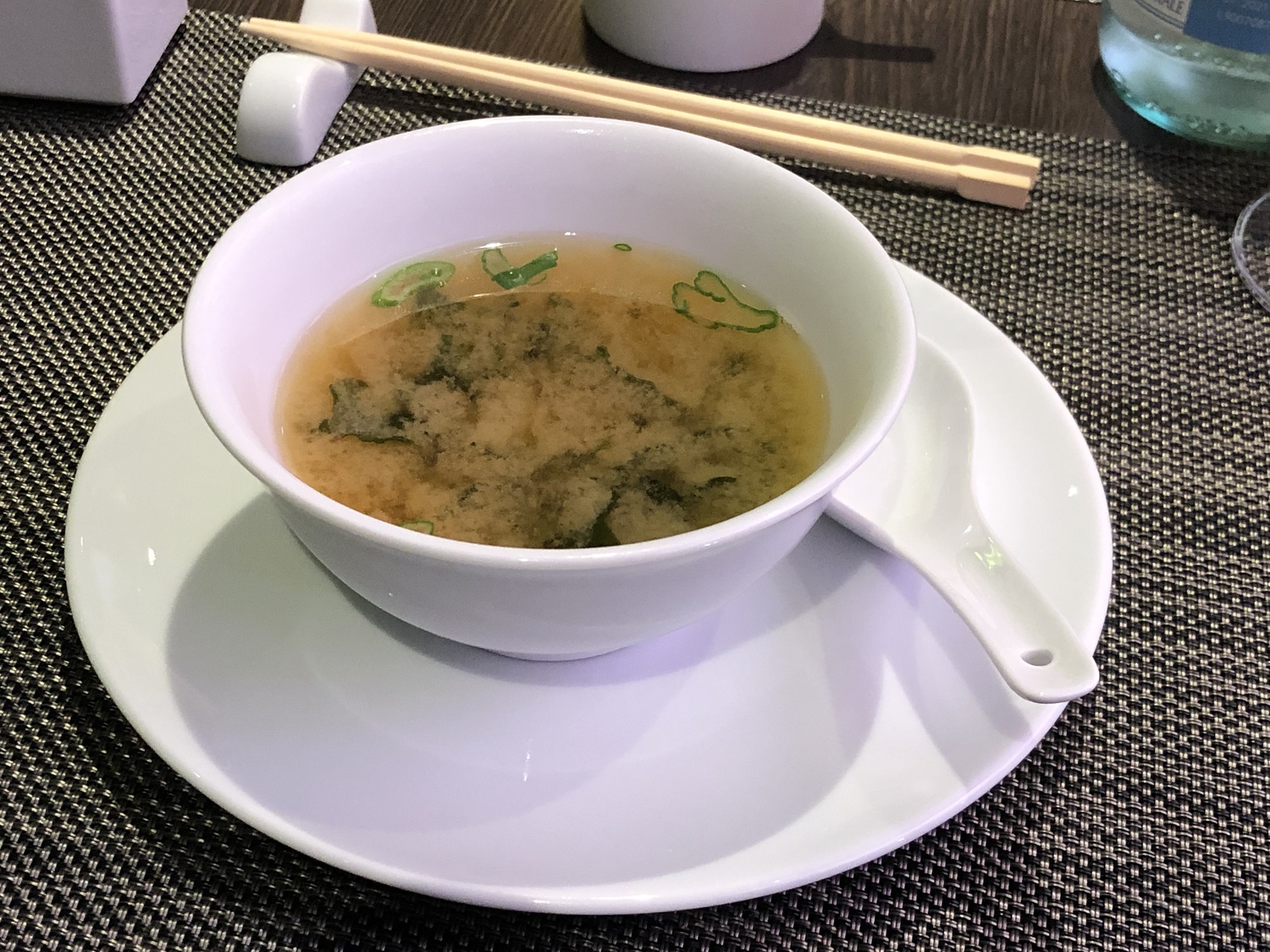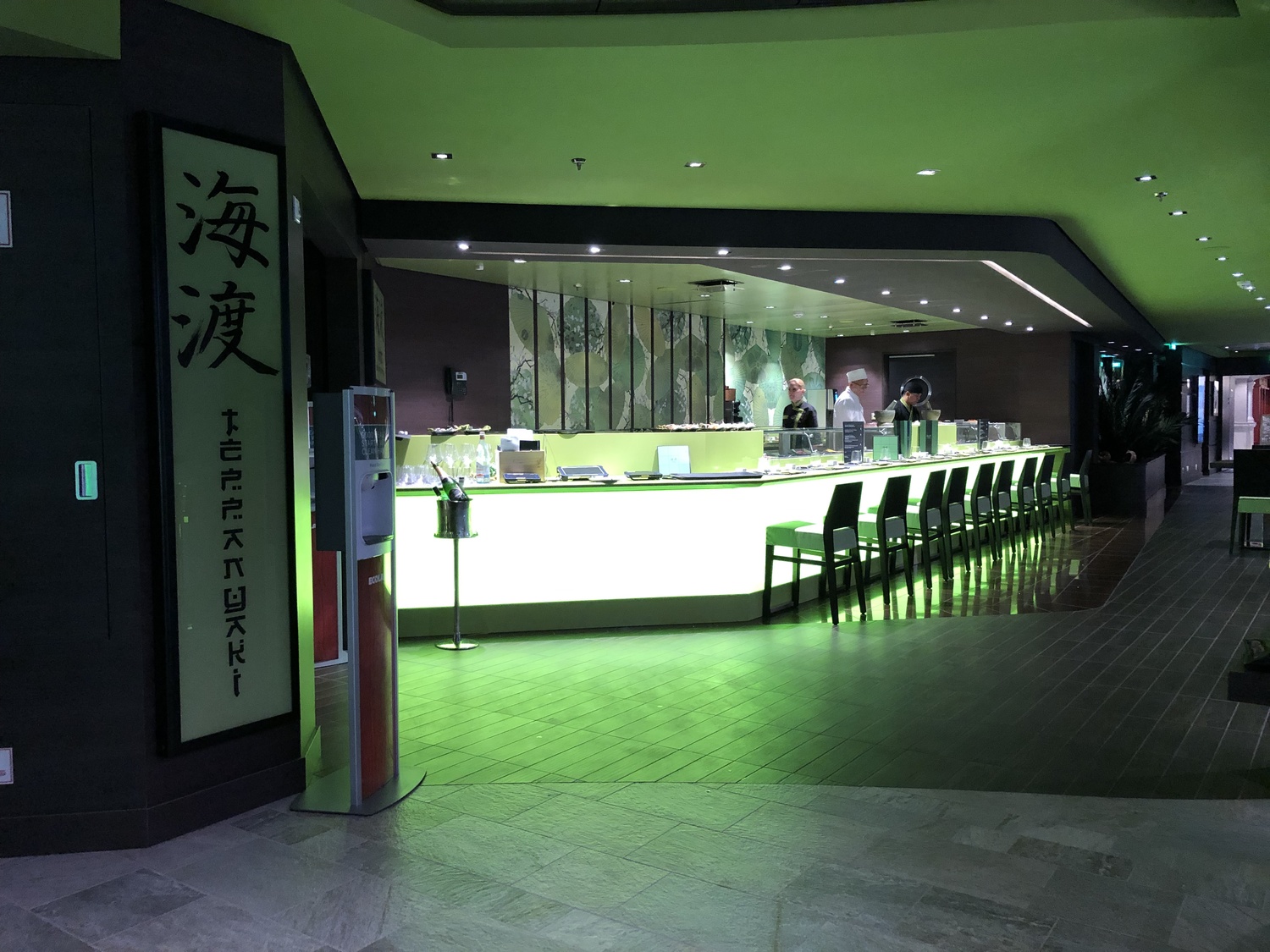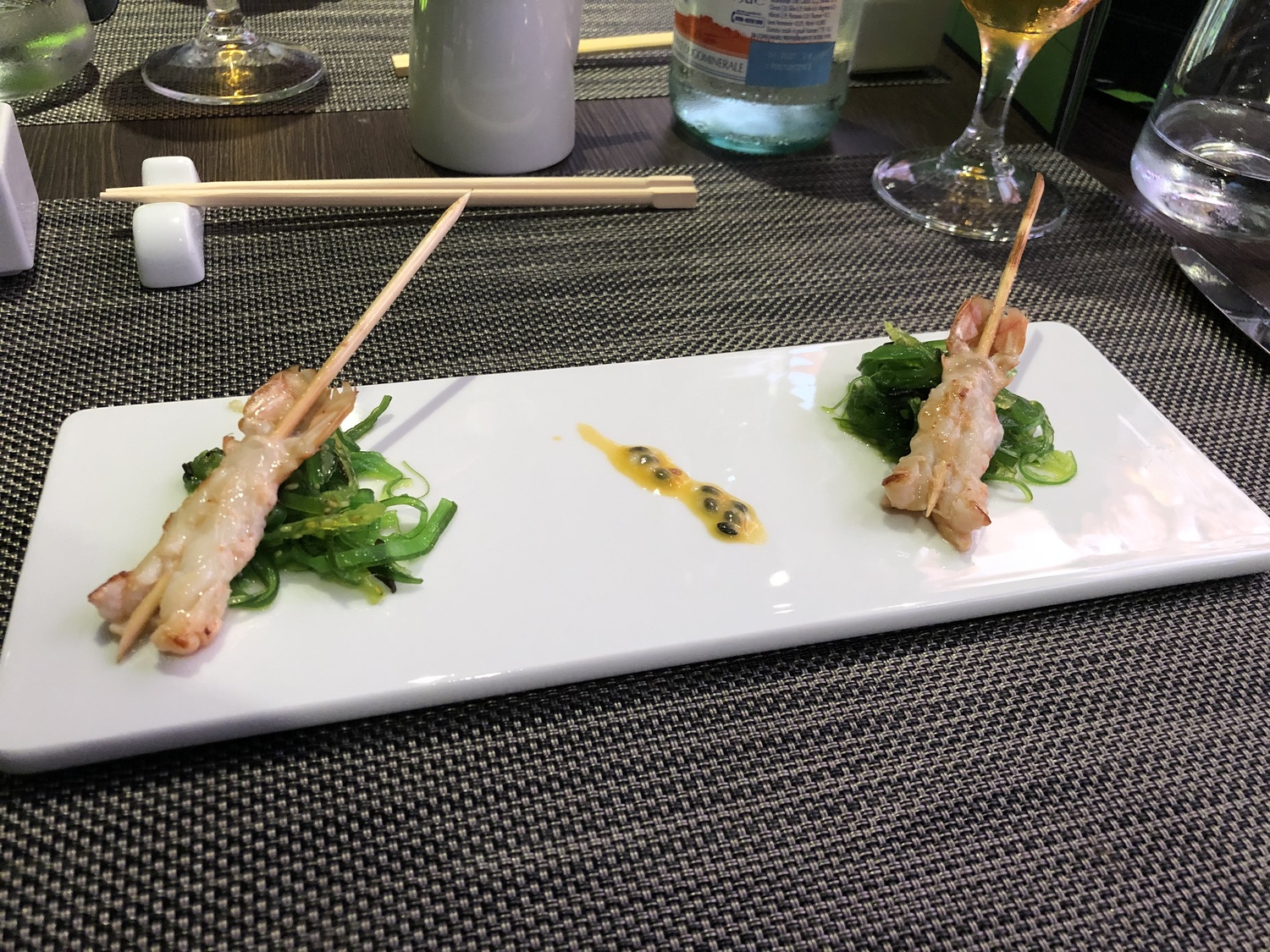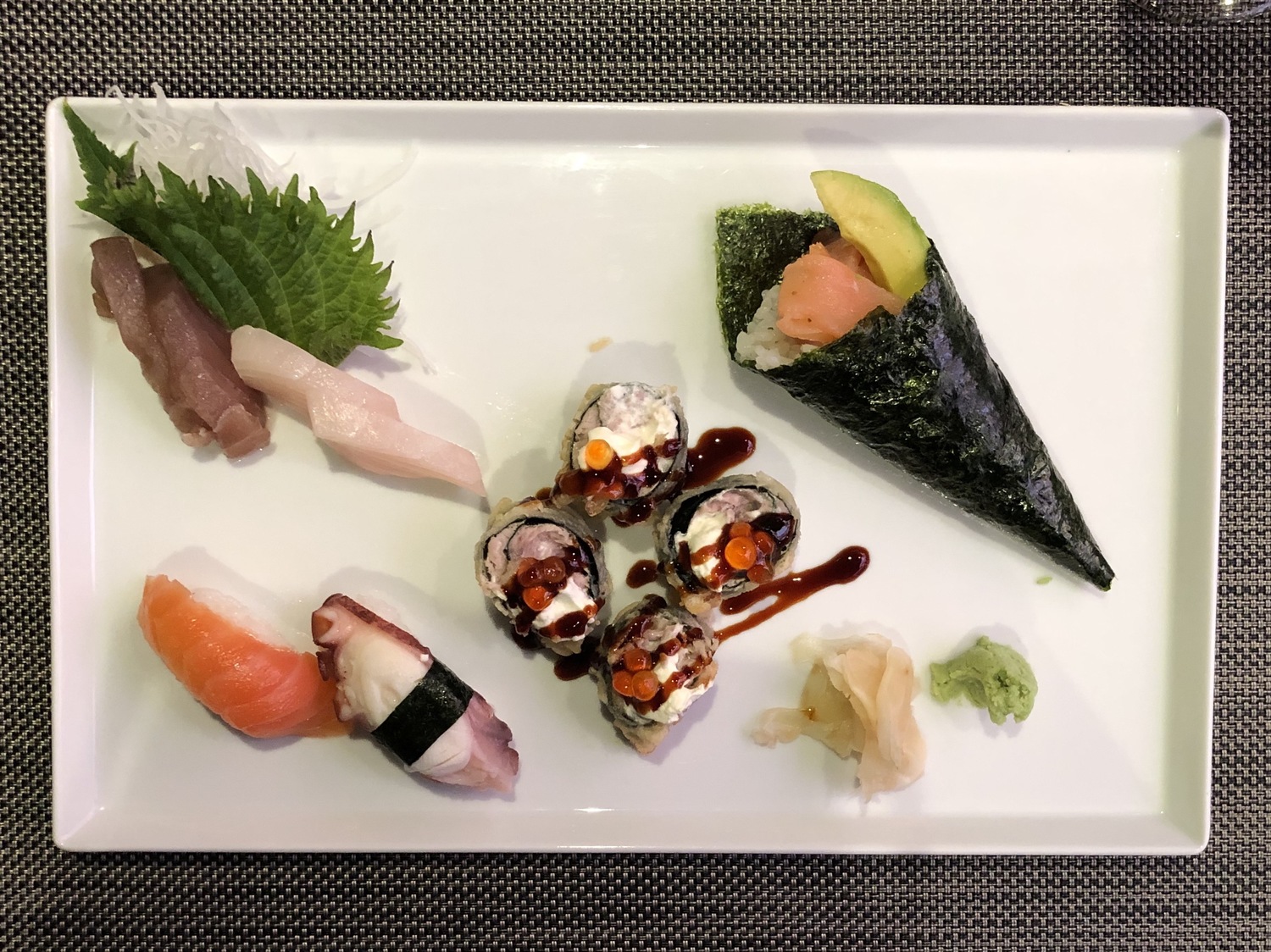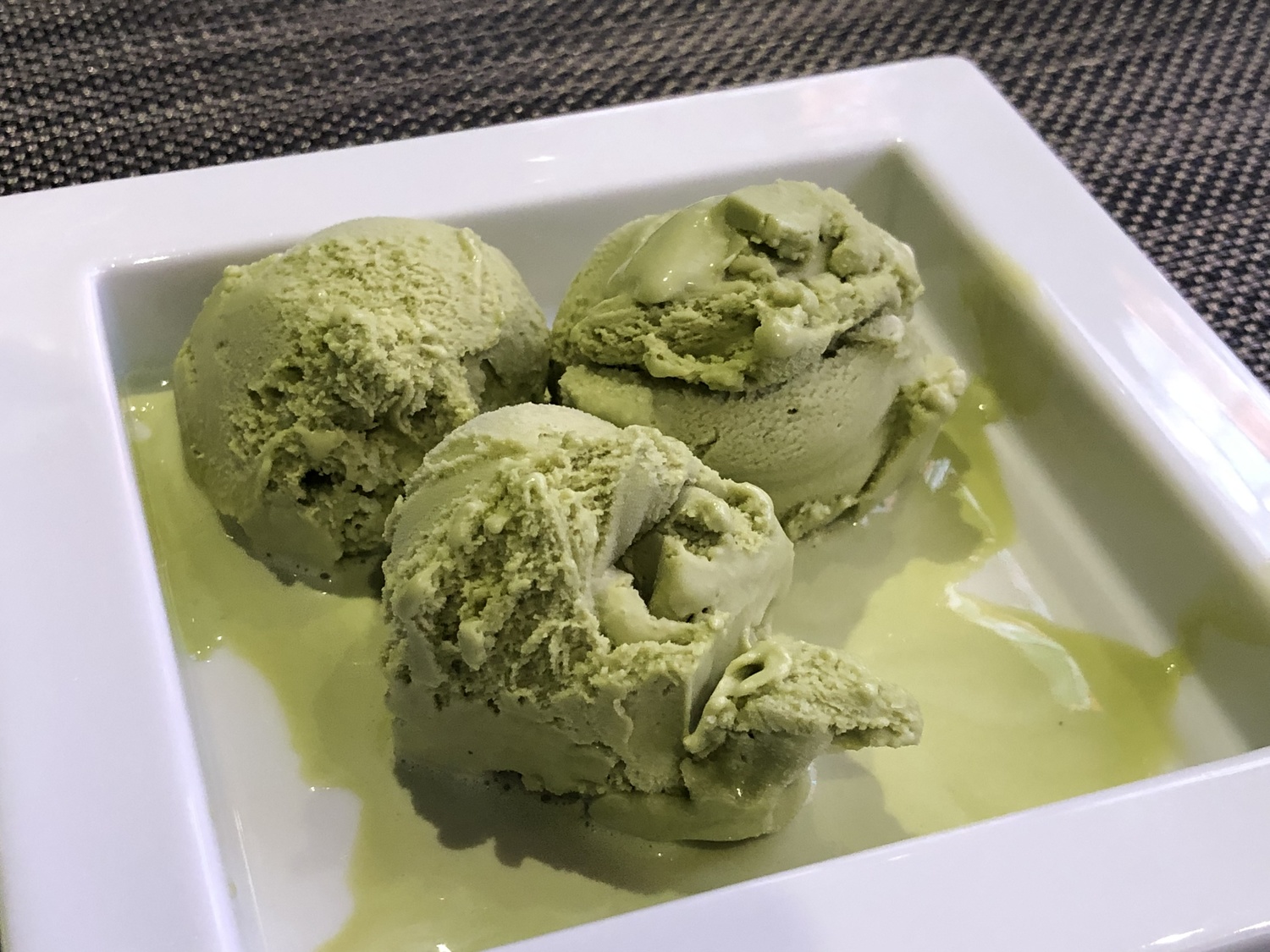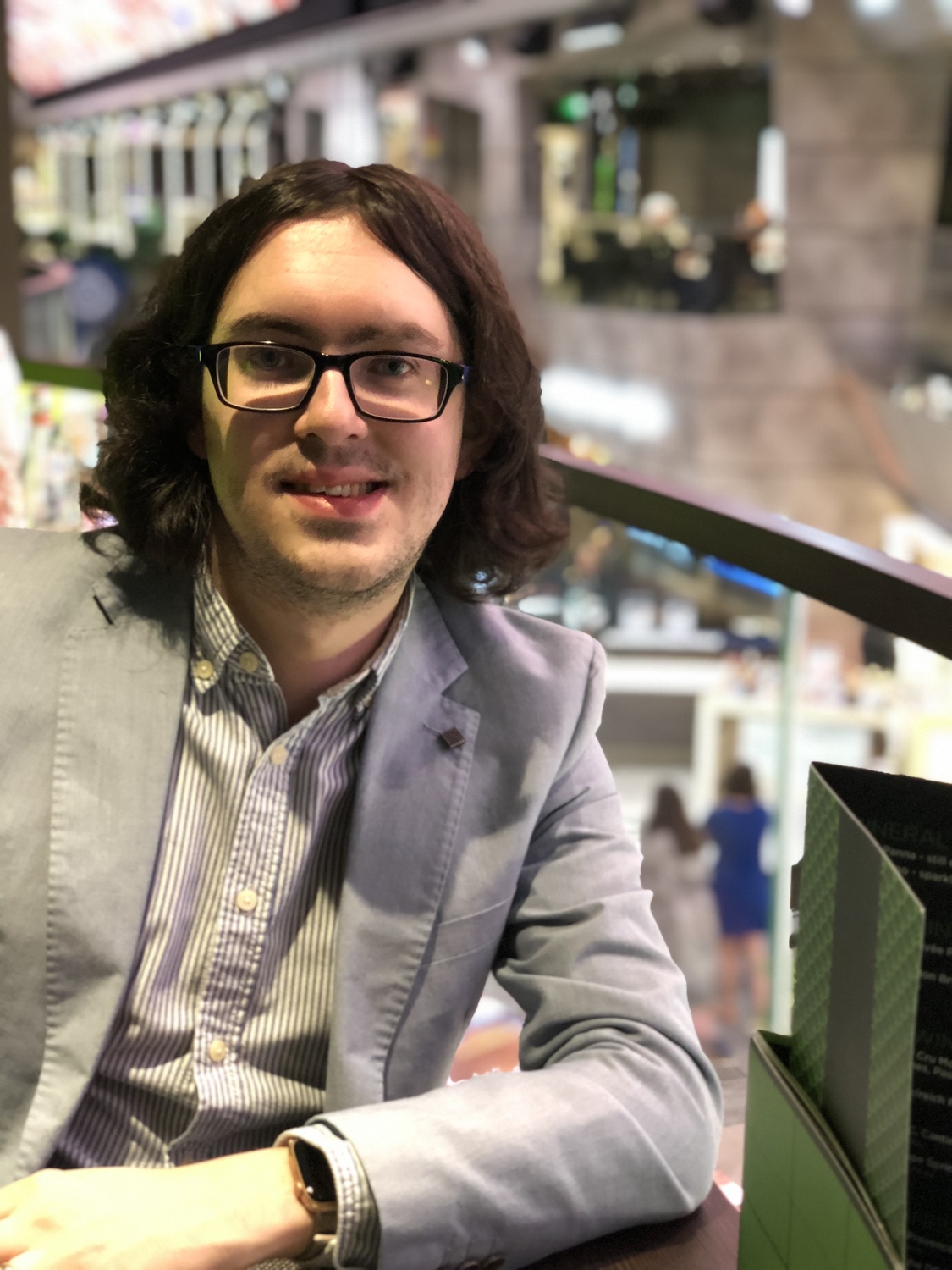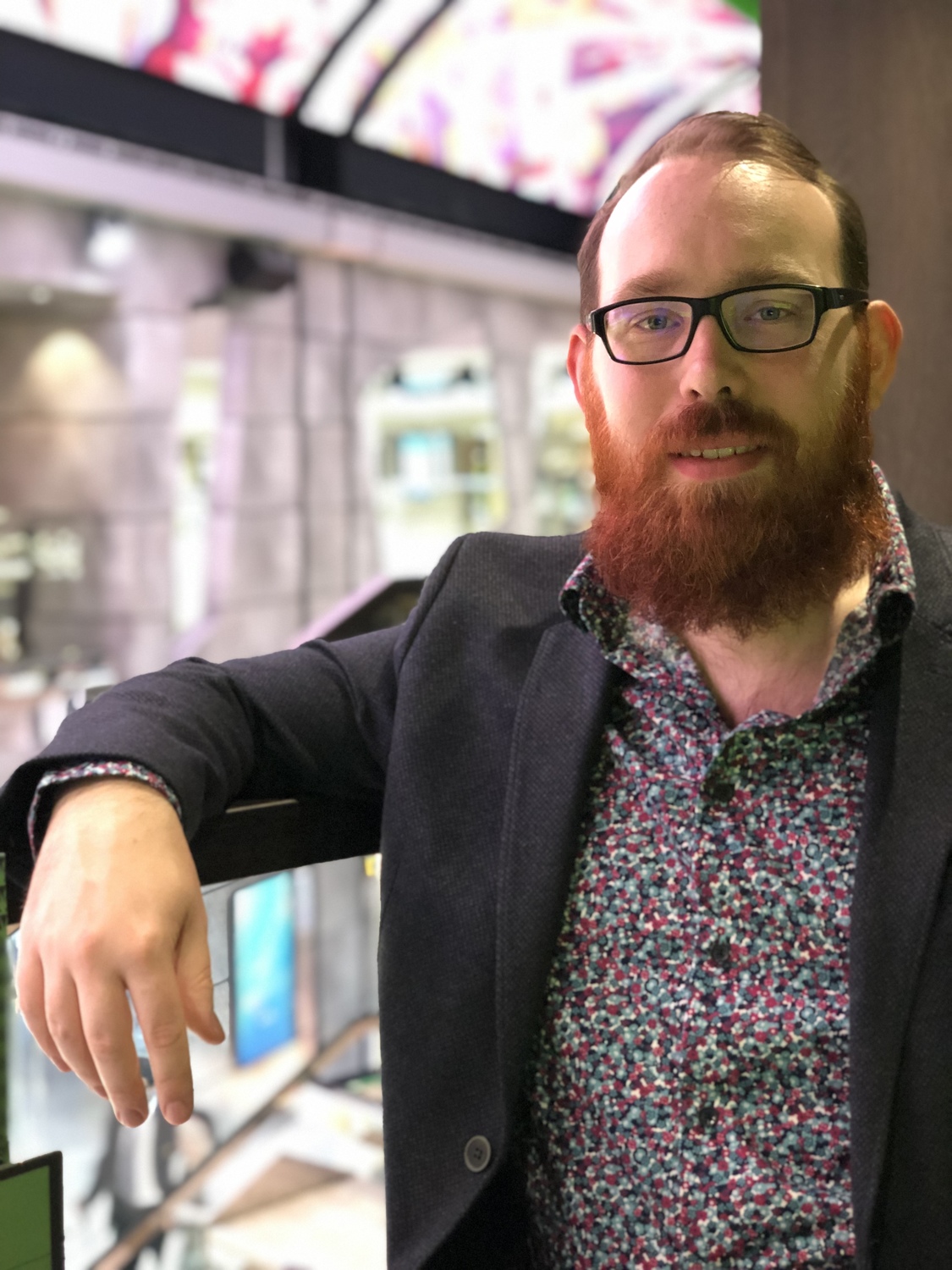 During dinner we saw another one of the dome shows. This one was themed on pirates and it was just as bad as the previous one. The graphics look like they're from a video game from the 90s and nothing they're doing takes advantage of the curved display at all. I don't think they've got any good ideas here, and it's a shame! Why not do a fireworks display with music and sound effects? Or perhaps an interactive rainforest canopy with sounds and creatures. Either of those would work better than the weird shows they've put together.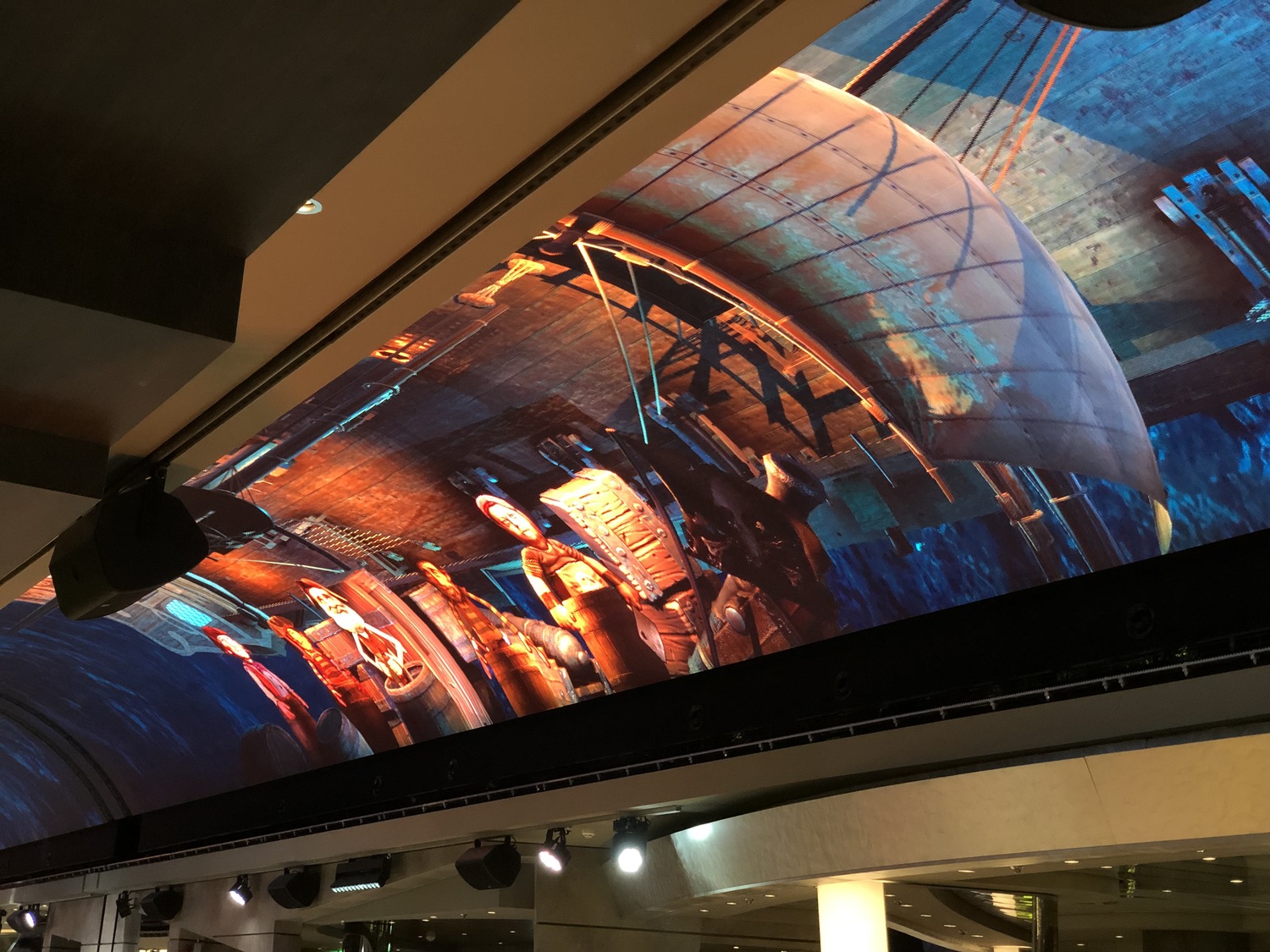 We're now off to enjoy a few more drinks before bed! See you tomorrow for a much more relaxing sea day… hopefully without the rough seas of the previous sea days!