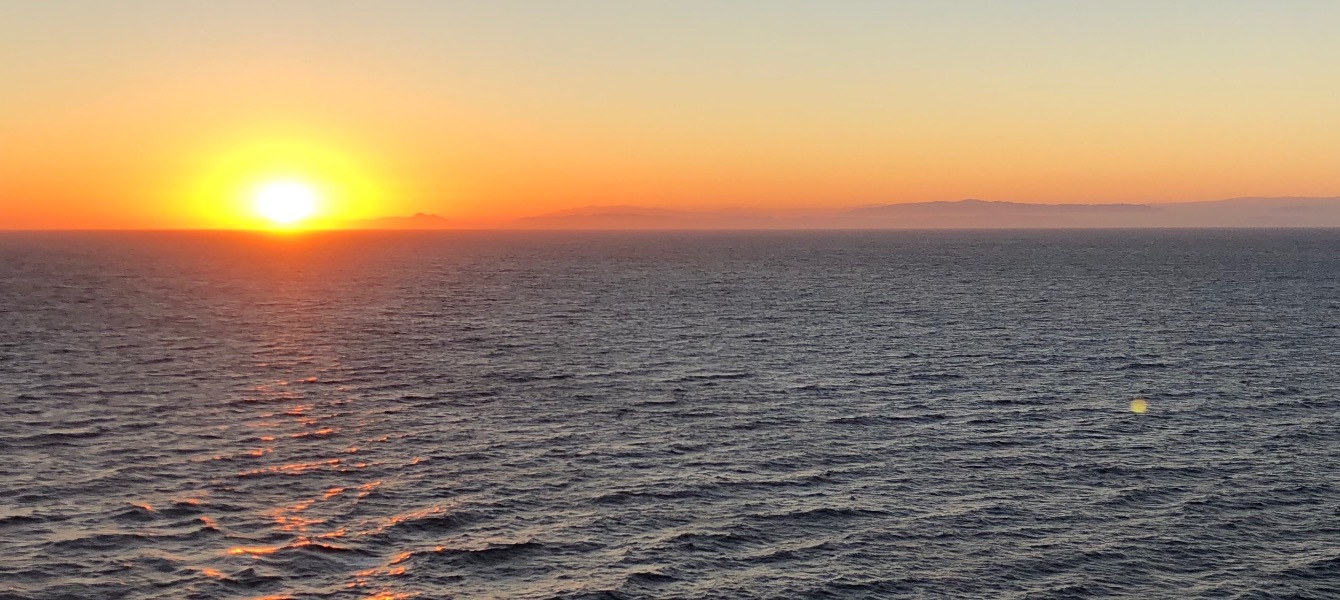 Today was a very relaxed day, making for a very short blog post! We enjoyed some board games with a sea view, plenty of cocktails, and a wonderful steak dinner. Tonight is an early bed in preparation for our port day tomorrow.
Last night
First, a final comment on yesterday. After dinner we decided to head out for a drink as we were filled with some unexpected energy! We had a wander down to Galleria Bellissima where a space-themed party was well underway. The theming was fairly light, but the staff were doing an awesome job of getting people dancing and the music was pumping. The staff were in vaguely space-themed (read: shiny and silver) outfits and the dome screen had been changed to a space / galaxy themed display. A decent effort here, and there's definitely a good nightlife scene if you want it!
Whether you're looking to dance your socks off, or chill with a pint in the pub there seems to be something for everyone.
Being someone who doesn't really enjoy dancing too much, we popped into the pub and had a cheeky wee beer before bed. There was a duo there playing some more mellow tunes with him on guitar and her on vocals. Ok, it wasn't the best entertainment in the world, but it added a nice ambiance to the pub. There really is music happening everywhere on this ship and whether you're looking to dance your socks off, or chill with a pint in the pub there seems to be something for everyone here.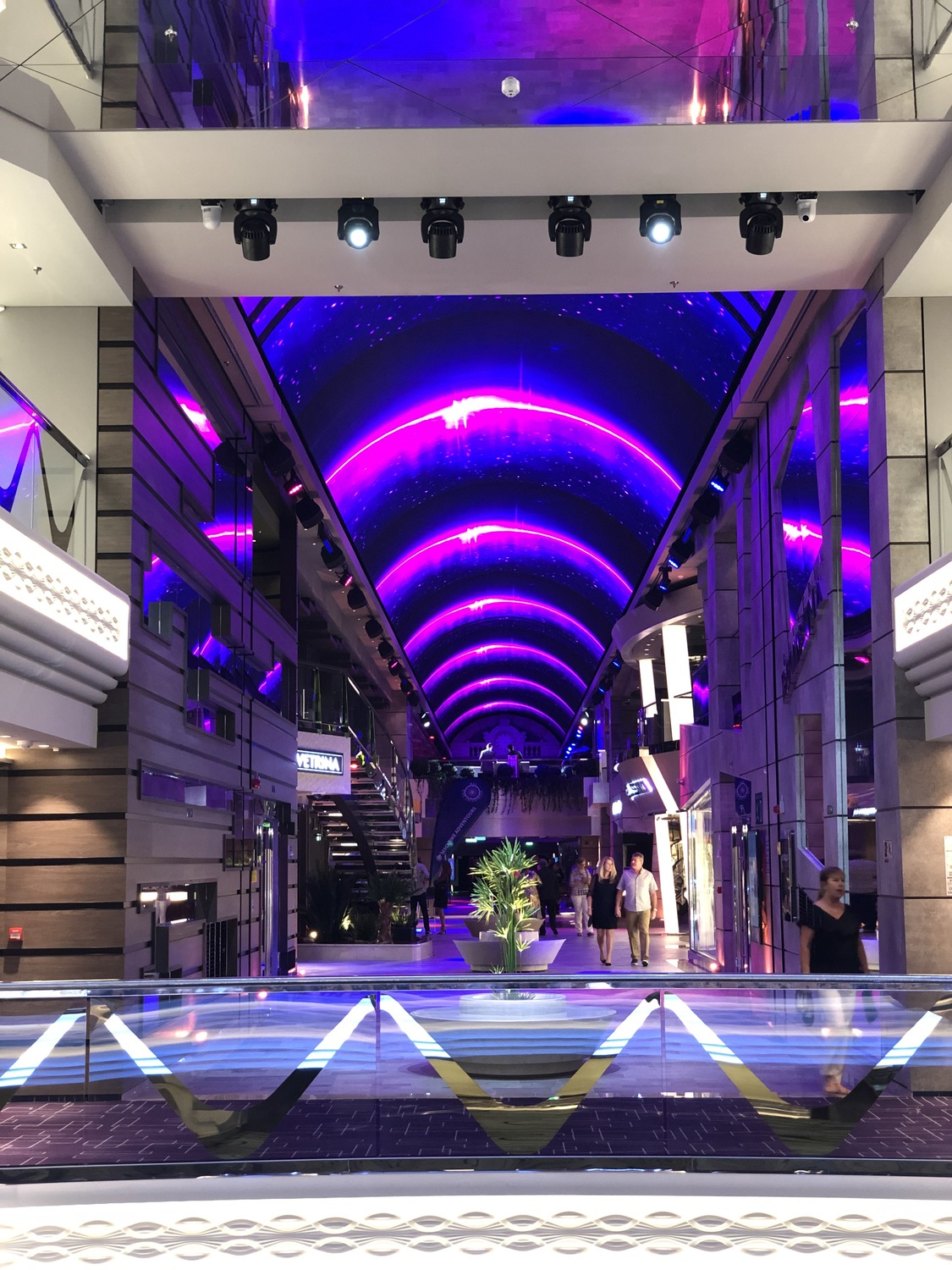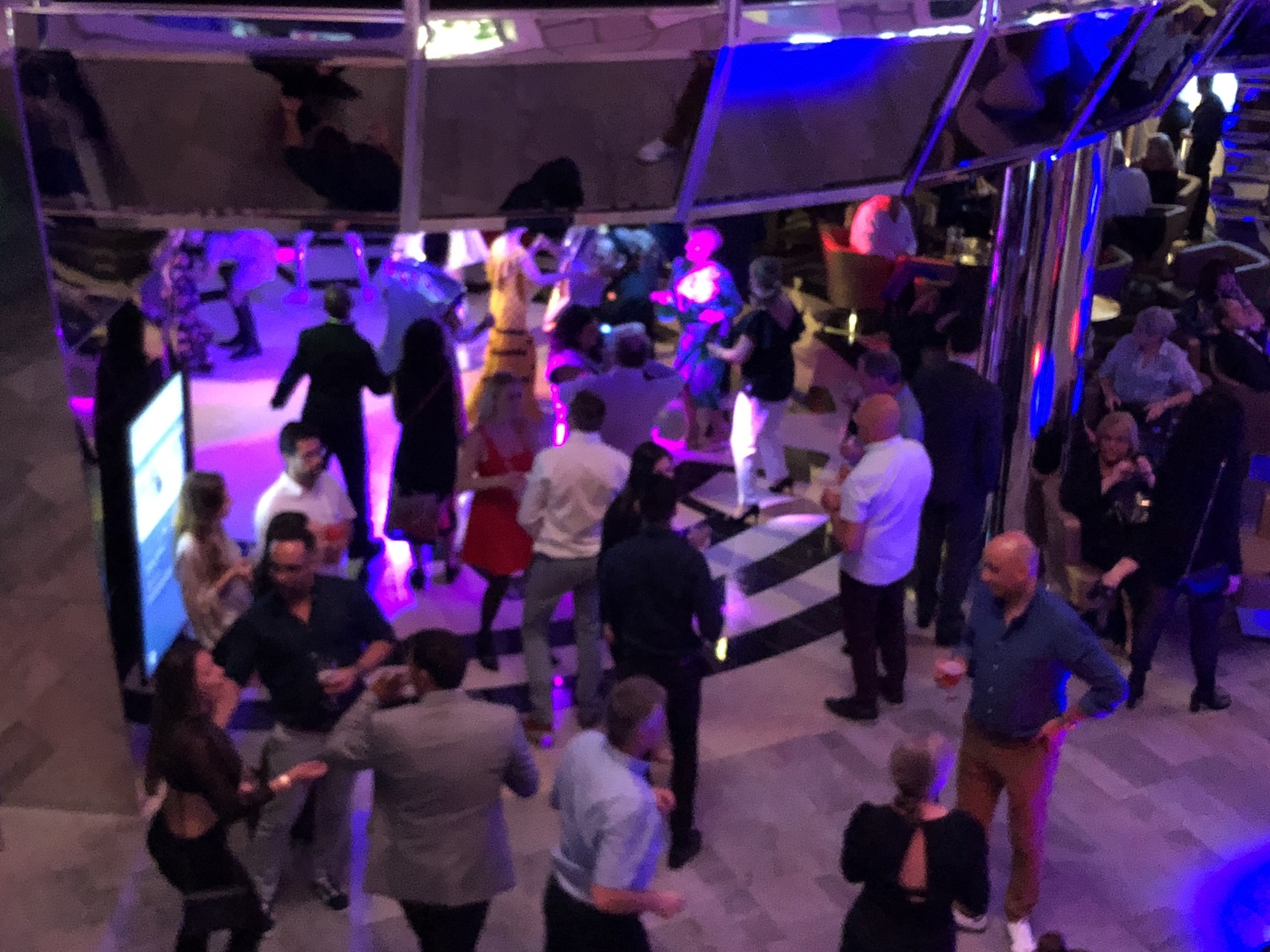 Gold Benefits ✨
We both hit the gold level of MSC Voyager Club on this cruise, and this comes with some fairly minor perks but I hadn't seen either of them so far. One was a free gift for hitting Gold, and the other was a complementary fruit basket in your stateroom. Frankly, neither sounded terribly exciting so when they didn't appear I didn't say anything. Today both gifts appeared in our stateroom. As well as extra fruit we won't eat, we're now also the proud owners of MSC Voyager Club tote bags. Our non-existent beach visits will now be more fashionable than ever! 🎉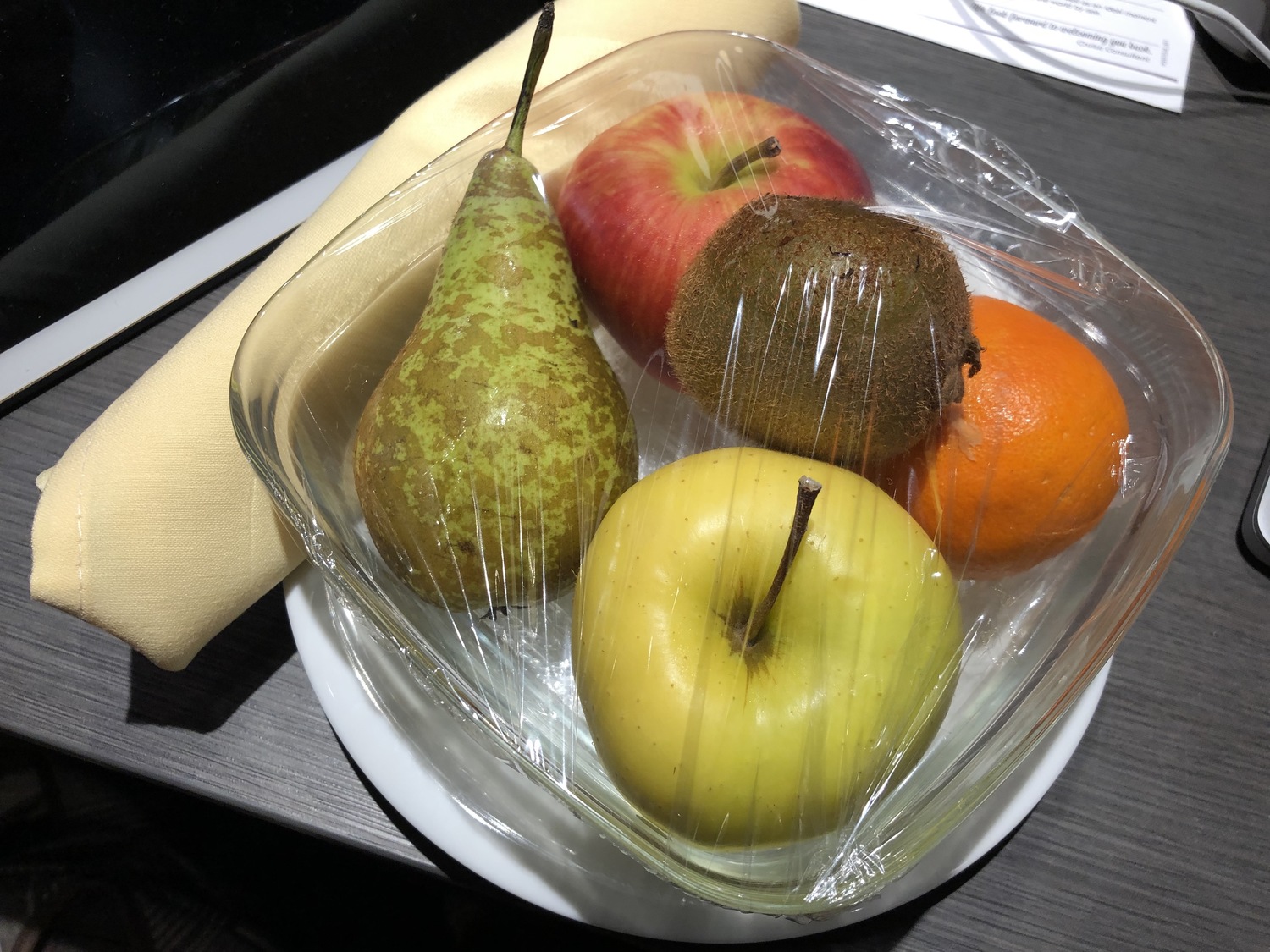 Sea Day Relaxation
I'm very happy to say that there's not much to report from our days activities. We had a wee lie in, and popped up to the buffet for breakfast. I nursed a couple of lattes and some of that delicious ACE juice (40% fruit and vegetable juice, don't you know!) and we enjoyed the smooth sailing of the ship - a very welcome break from the previous sea days!
We eventually found a nice spot outside at the back of the buffet. It was shaded and unpopular, so we made it our home while enjoying some lovely cocktails and some games of Carcassonne on the iPad. In between turns we lazily popped to the bar, or read a few pages of our book. All in all a very sedate day.
Eventually we mustered the energy to change into our swimming shorts and find a spot in the sun, just as the sun was beginning to set. Some more cocktails were enjoyed, and a lengthy dip in the hot tub overlooking the glistening Mediterranean sea.
What a day!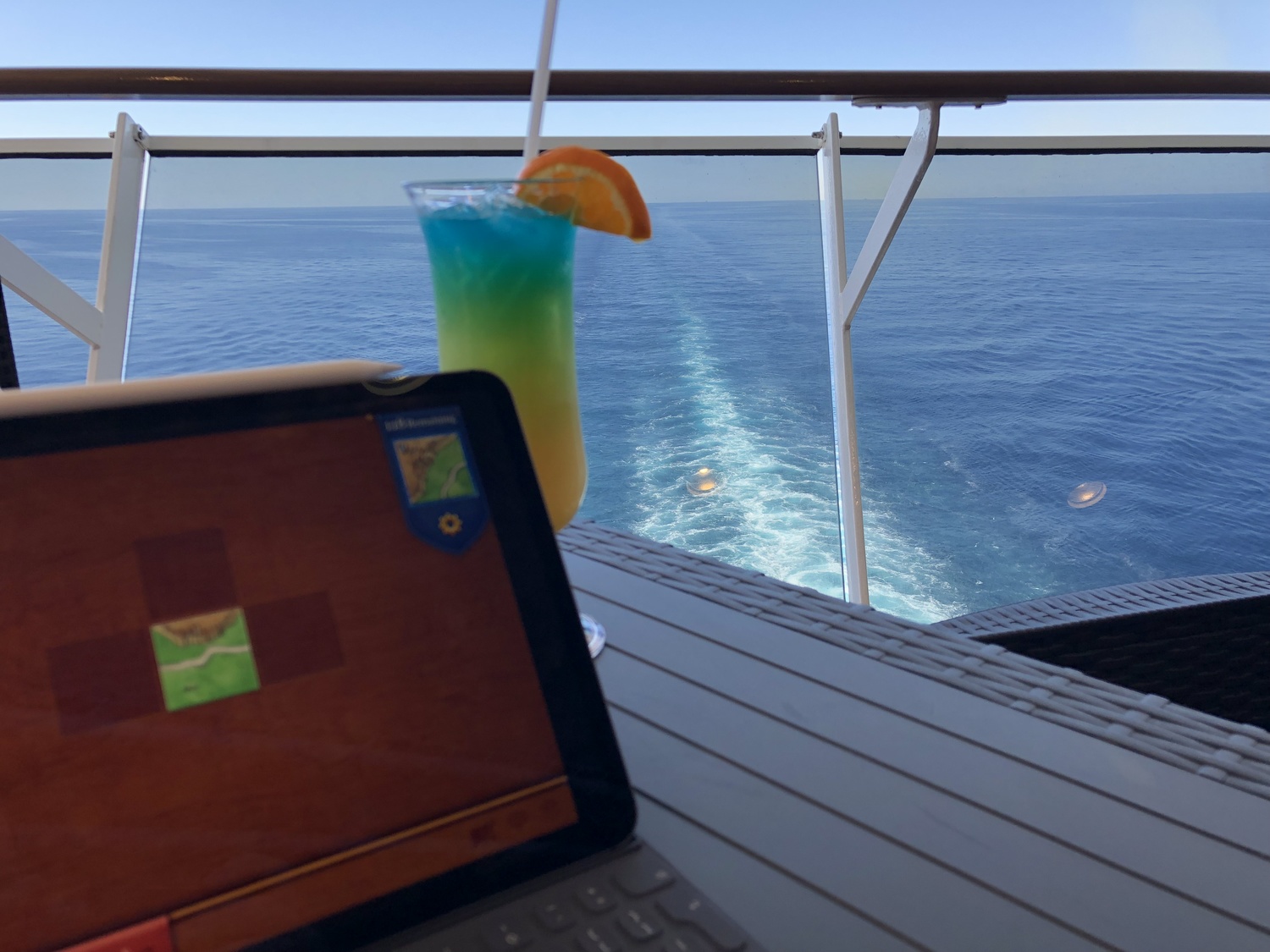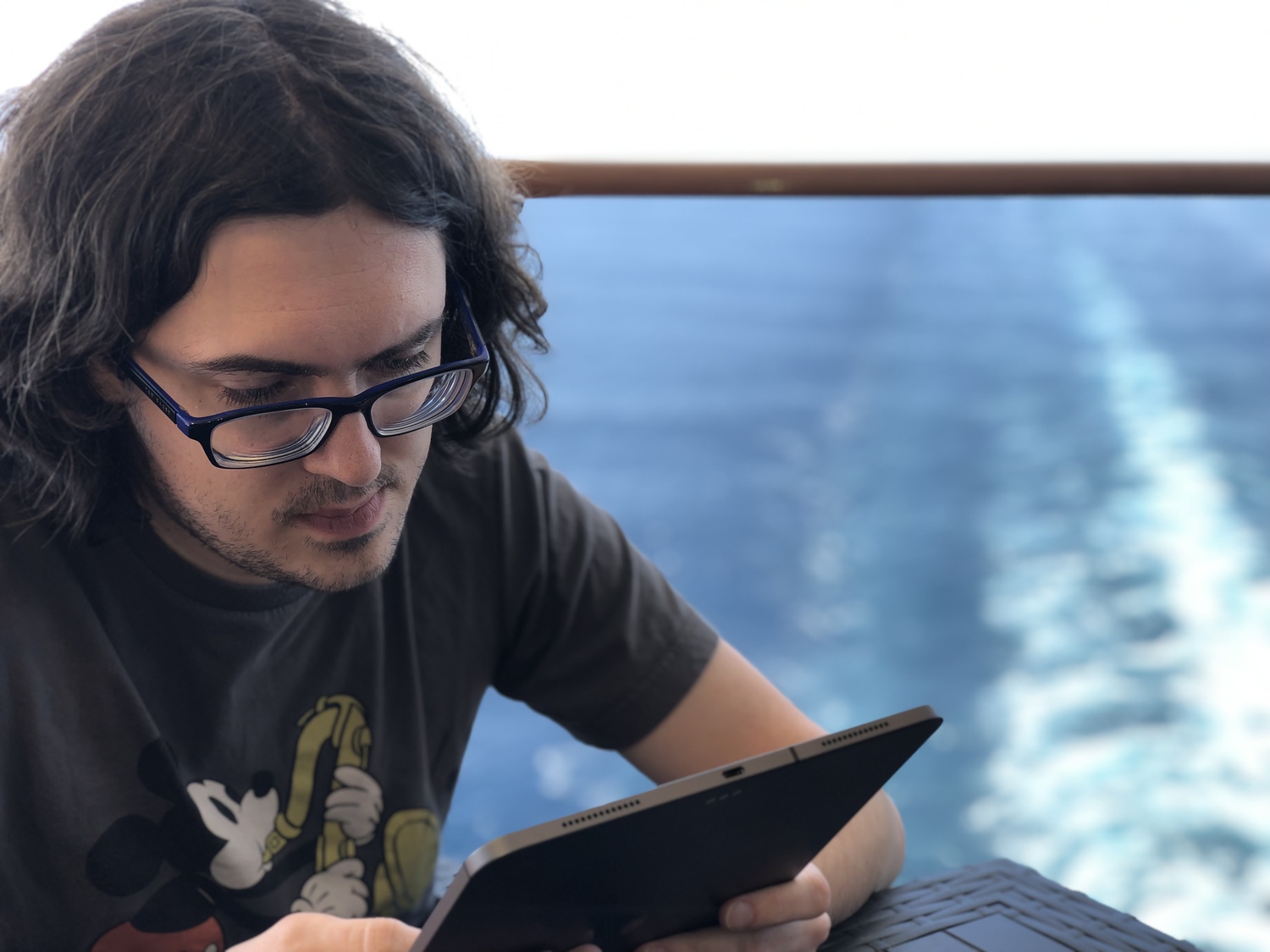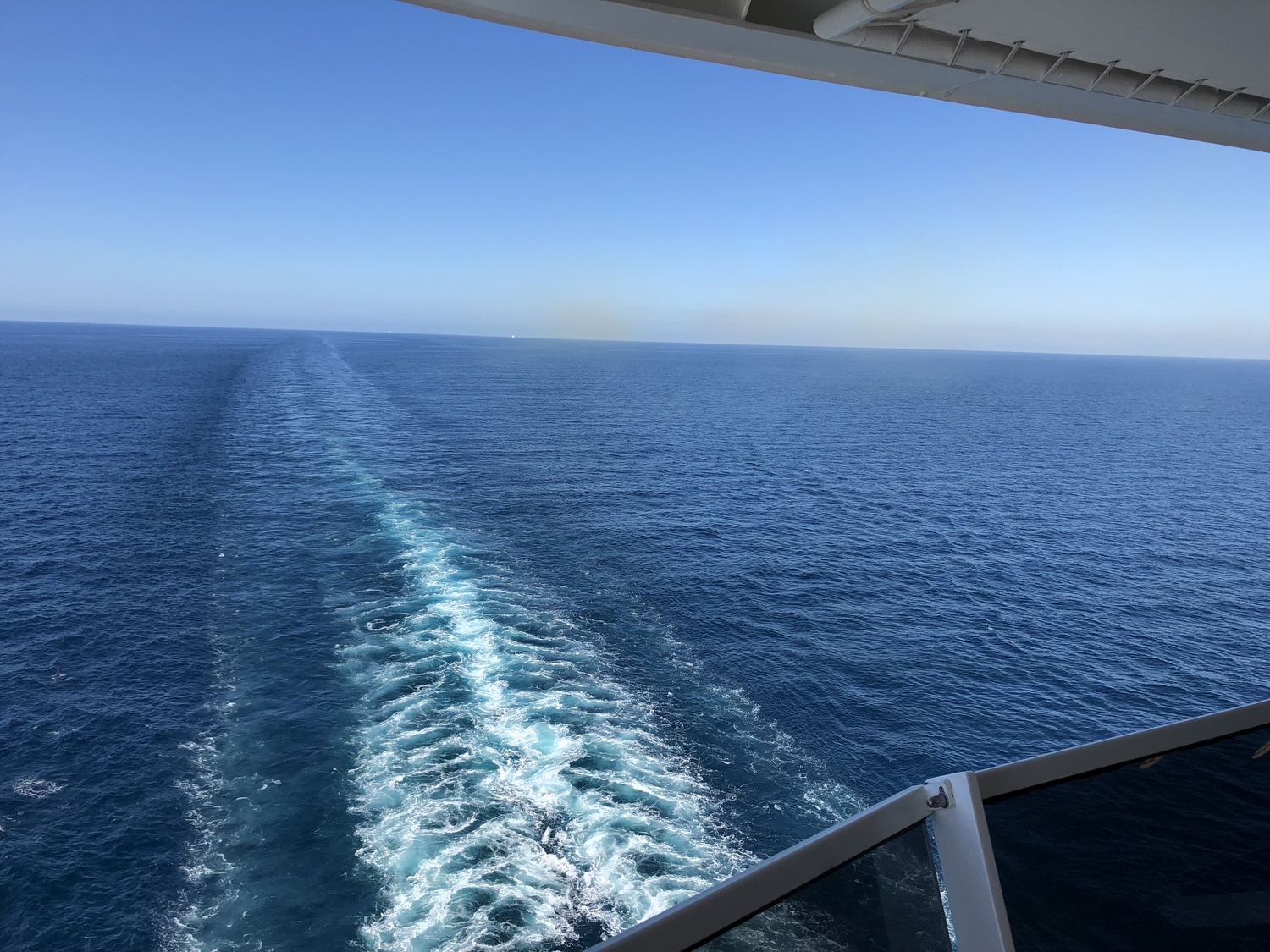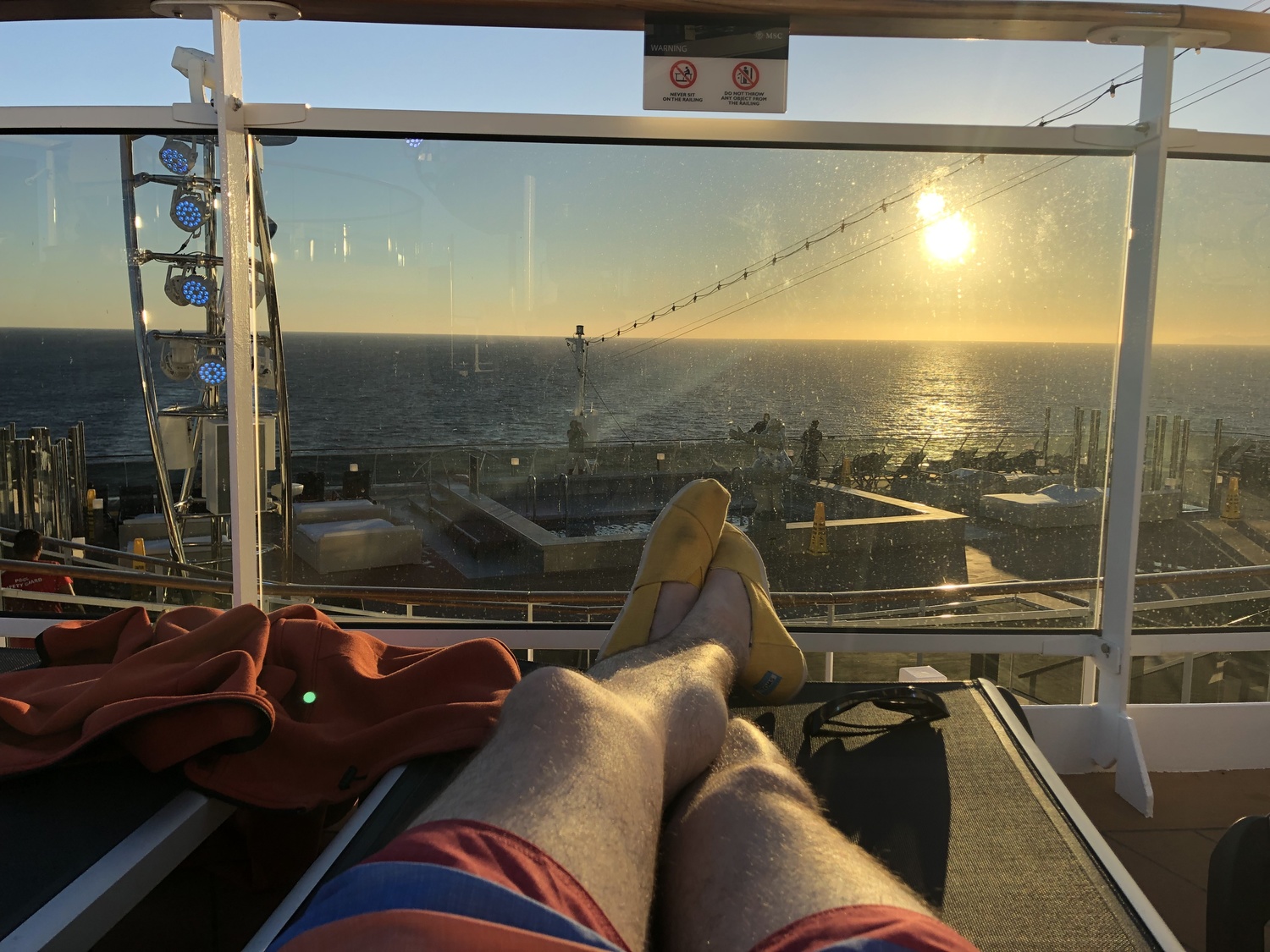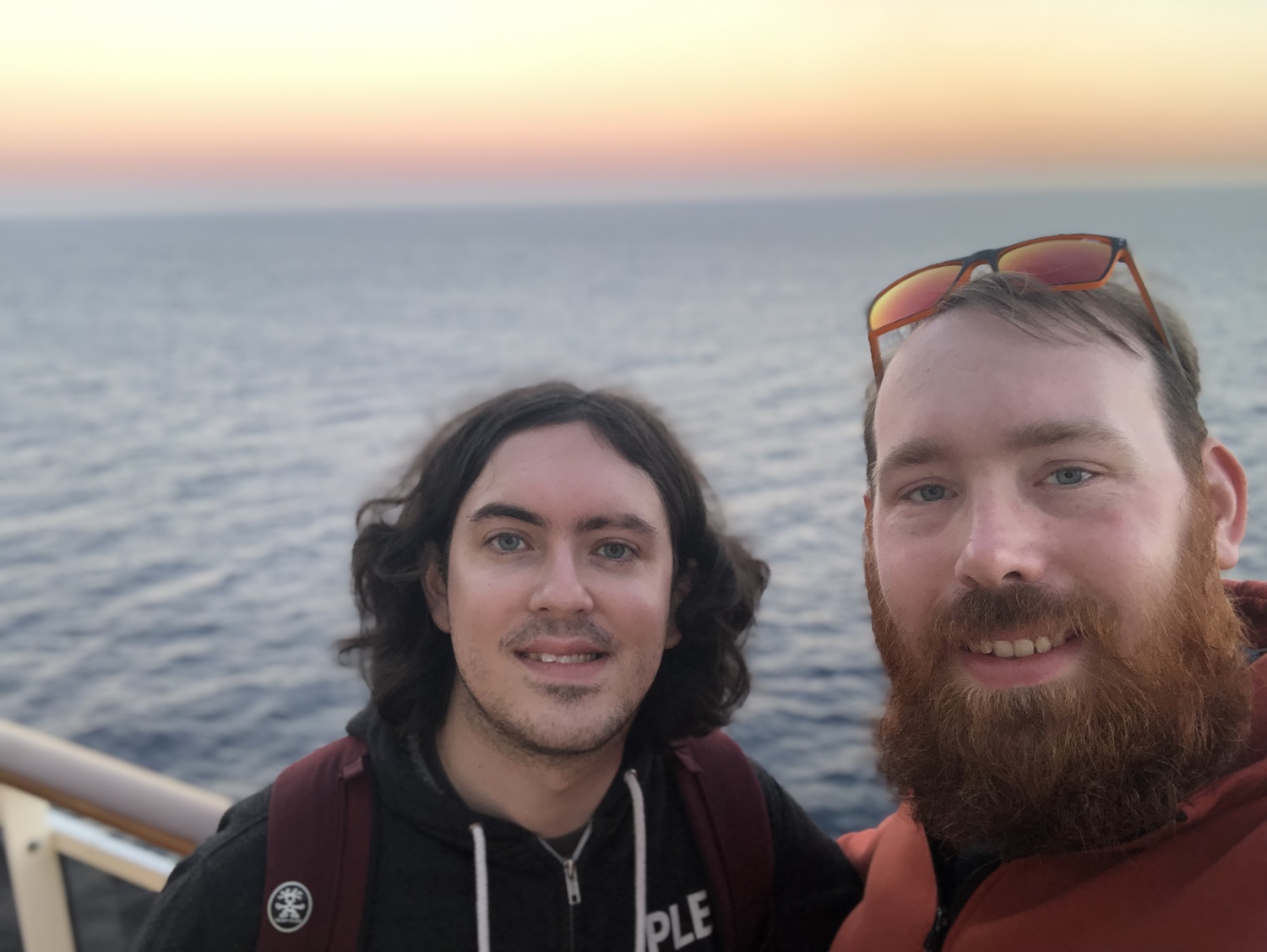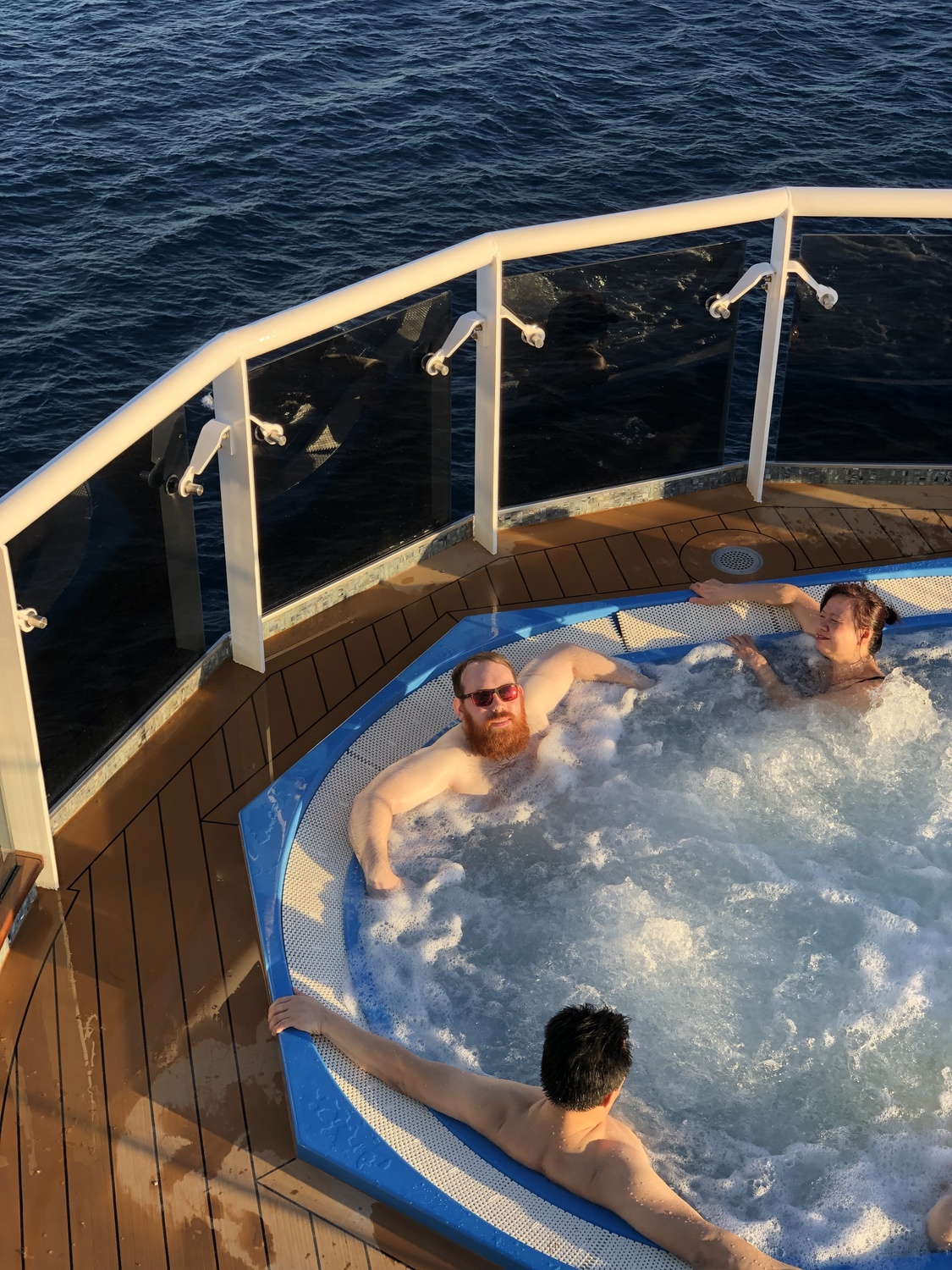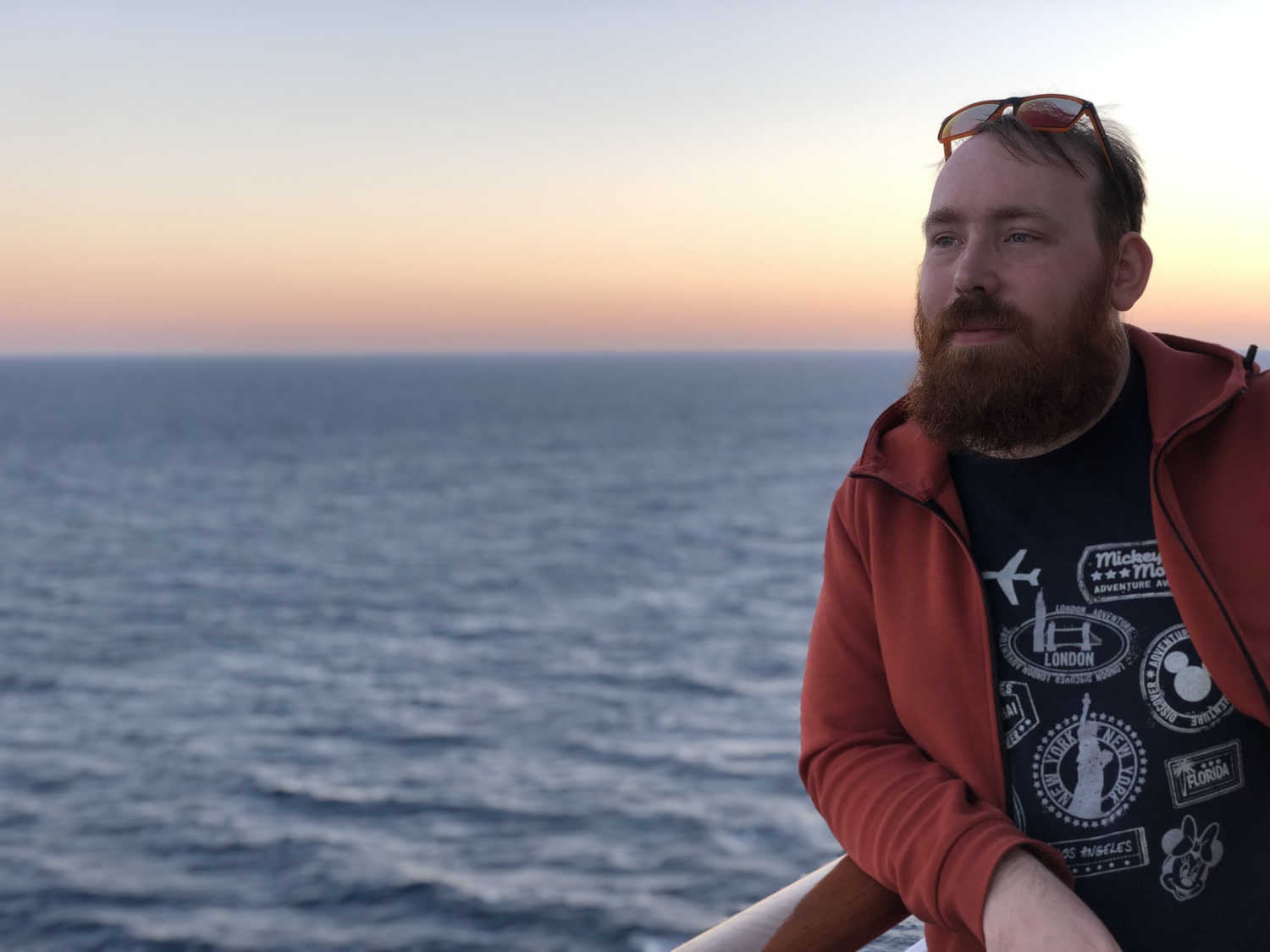 Jean-Philippe Chocolatier
We did break today to pop to the on-board chocolatier which has been catching my eye for some time now. Jean-Philippe is not a brand I'm familiar with, but they operate a crêpe and gelato venue, as well as the chocolate shop and café. The drinks from this café are not included in any drinks package, so be warned!
Previously in the cruise we tried a strawberry and Nutella crêpe which was very nice, and cost around €6. There are a variety of toppings available, as well as milkshakes and gelato.
Today I wanted to try some of their chocolates, which are beautifully enrobed and decorated with lovely patterns on top. We bought four and popped along to to one of the other bars to enjoy them with a nice coffee that was included in the drinks package. The chocolates are nice, but not worth the €1,50 each that they cost. I have no problem paying for excellent chocolate, but these weren't good enough to demand that price, and the range of flavours wasn't particularly vast or adventurous.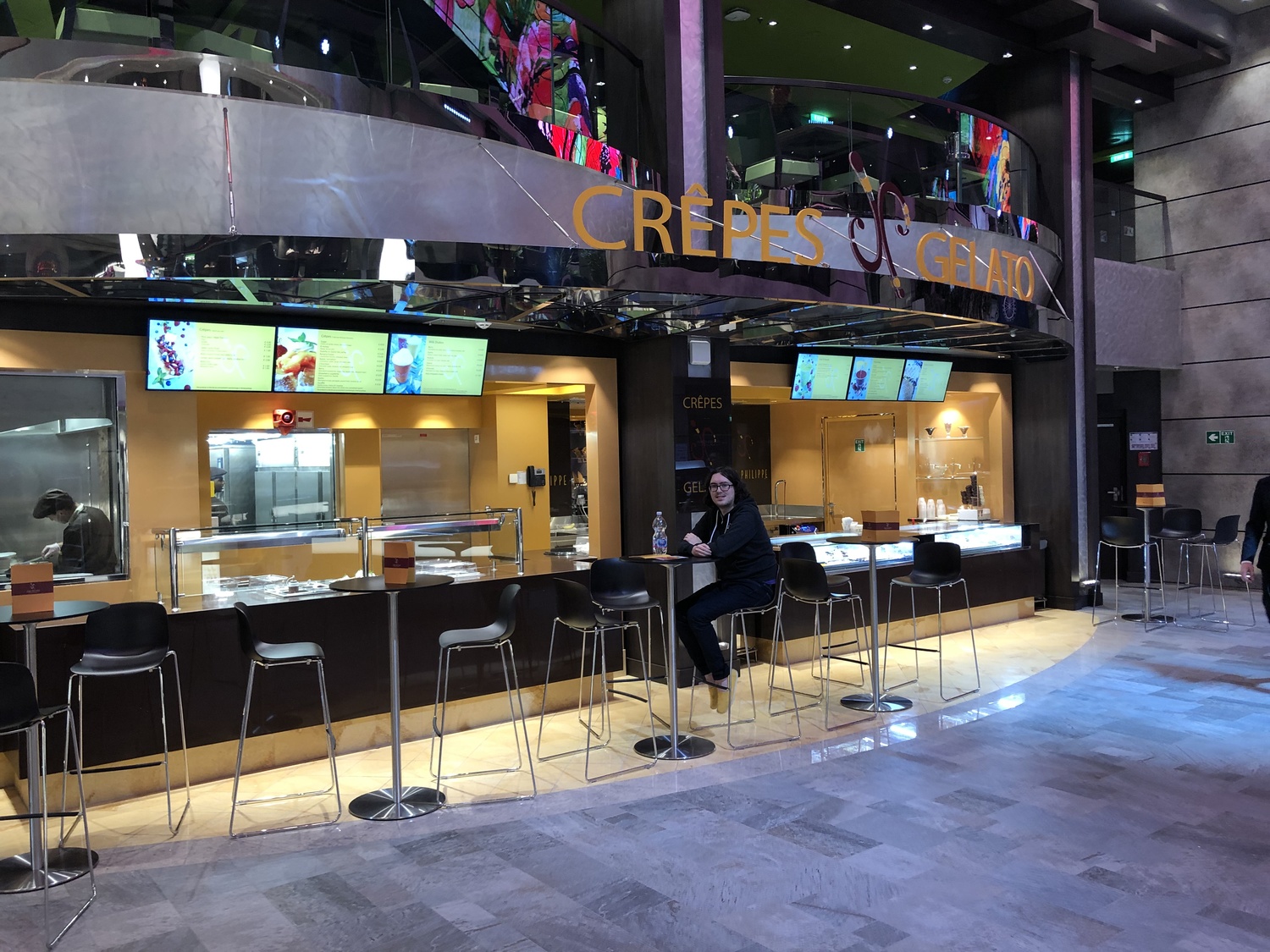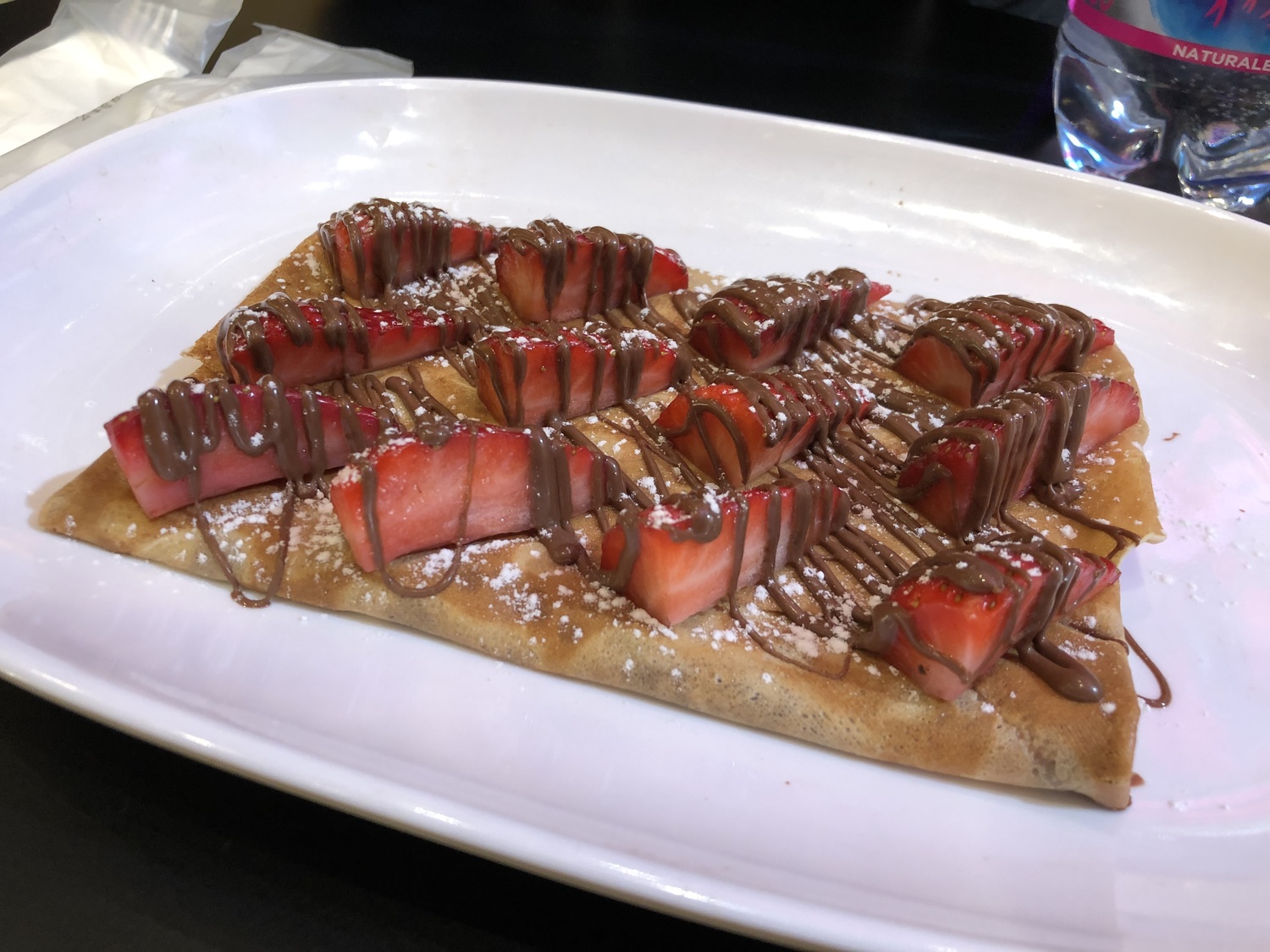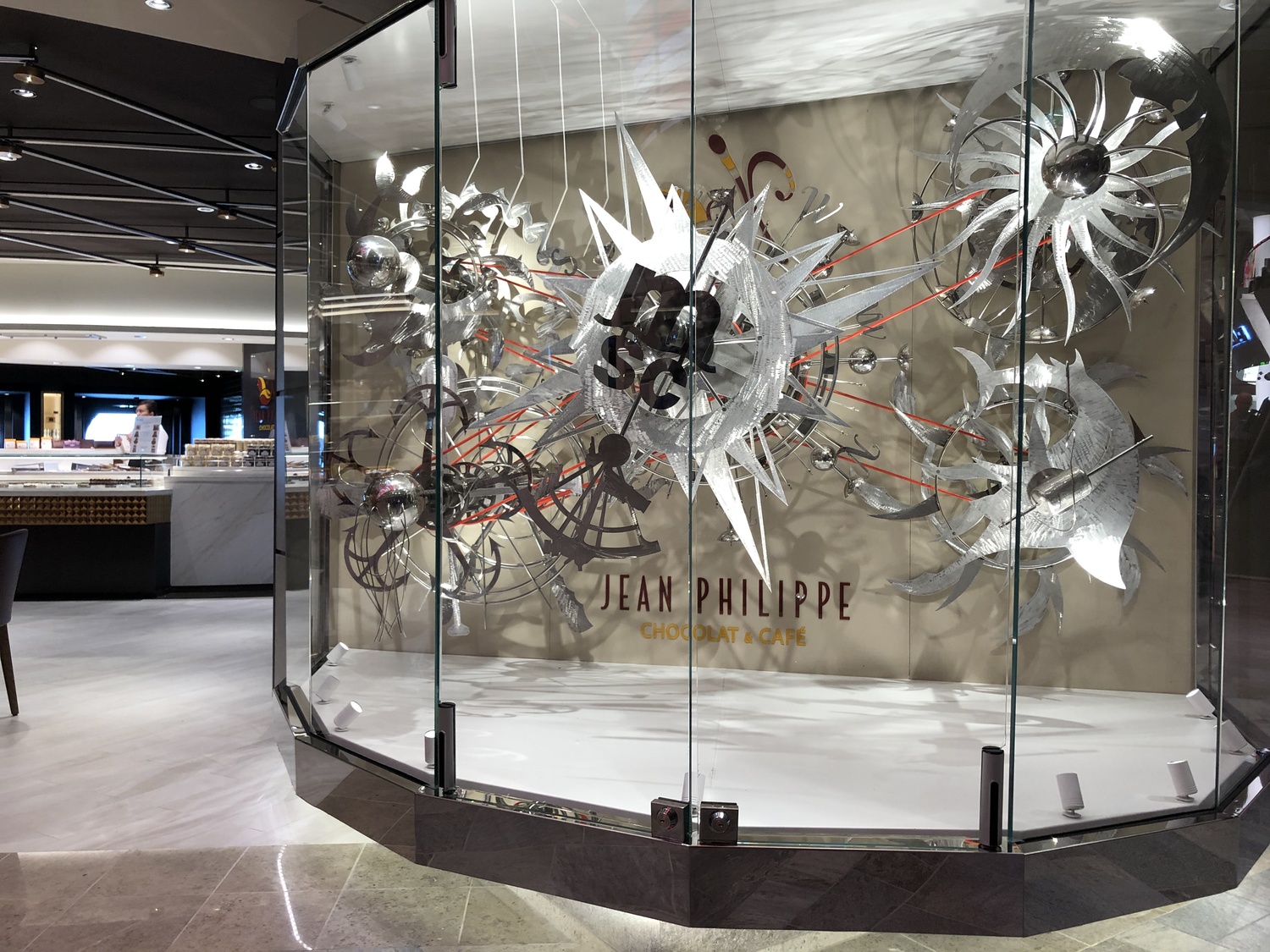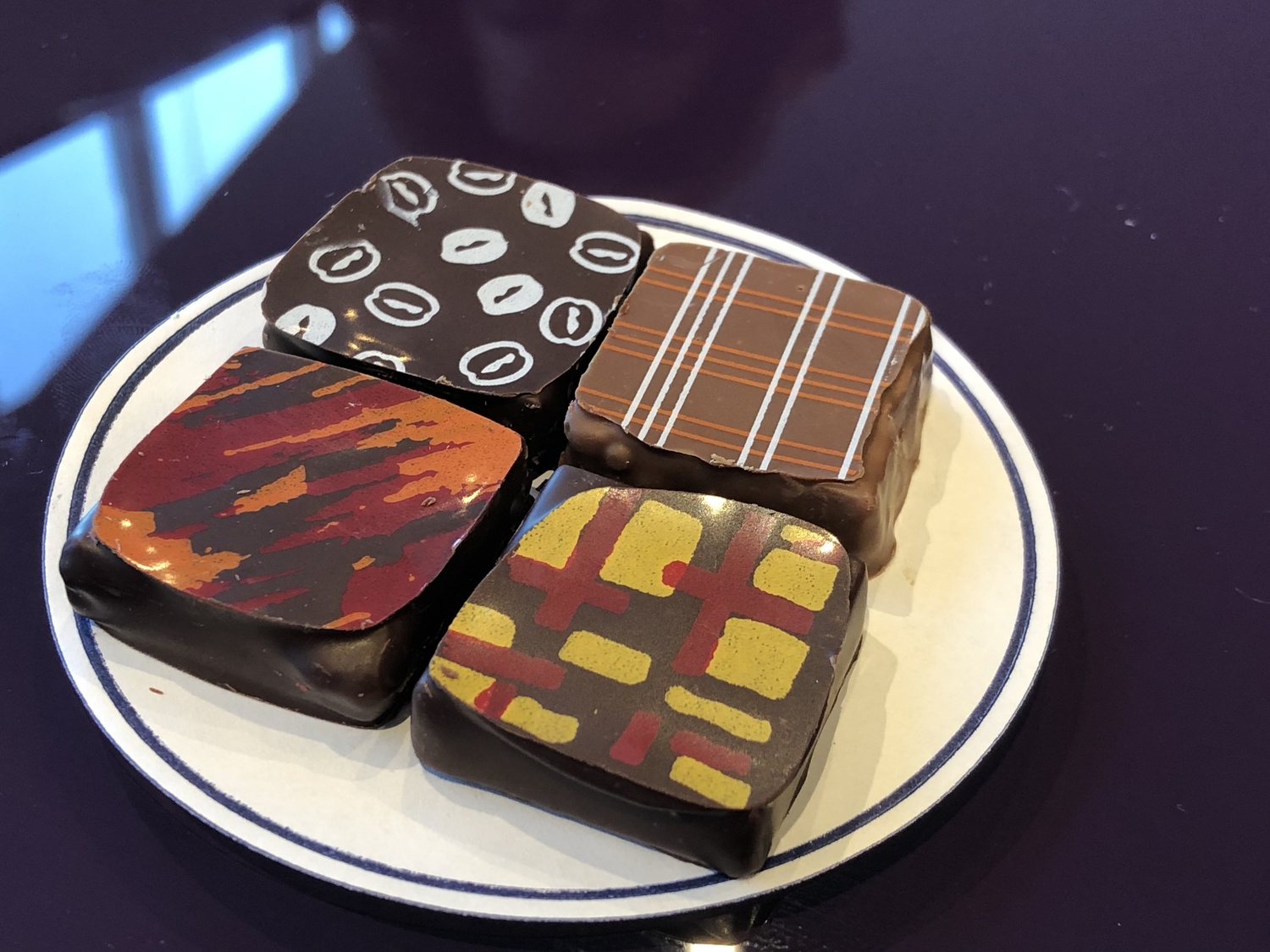 Dinner at Butcher's Cut
Tonight we tried the third of four speciality restaurants - the steakhouse called Butcher's Cut. The set menu is quite flexible compared to the others, with many desirable choices being included.
I started with the prawn cocktail which came with two dips. The prawns were huge and juicy and served on a bed of ice. Very delicious. Alex went for the caesar salad which was also excellent. We both went for sirloin steak as the main, and this came with one side each - we chose crispy fries and creamed spinach. For dessert I went for the banana date pudding and Alex had the peanut butter chocolate chip cookie with ice cream. These desserts were, by quite some margin, the best desserts we've had on the ship so far.
One thing to note is that you get given a selection of all four steak sauces (mushroom, peppercorn, béarnaise, and chimichurri). This was nice, but you don't get much of each sauce. They were happy to bring more of any of the sauces as required.
Overall the food was excellent, but the service was the worst of any of the speciality restaurants we've visited so far. We were fairly rushed to order after being forgotten about for what felt like a long time, we didn't receive any bread (despite every other table having a delicious looking bread basket), and our server seemed quite indifferent at first; almost as if us being there was a huge inconvenience for him. This changed as the meal progressed, but didn't leave a good first impression. The restaurant wasn't busy, either!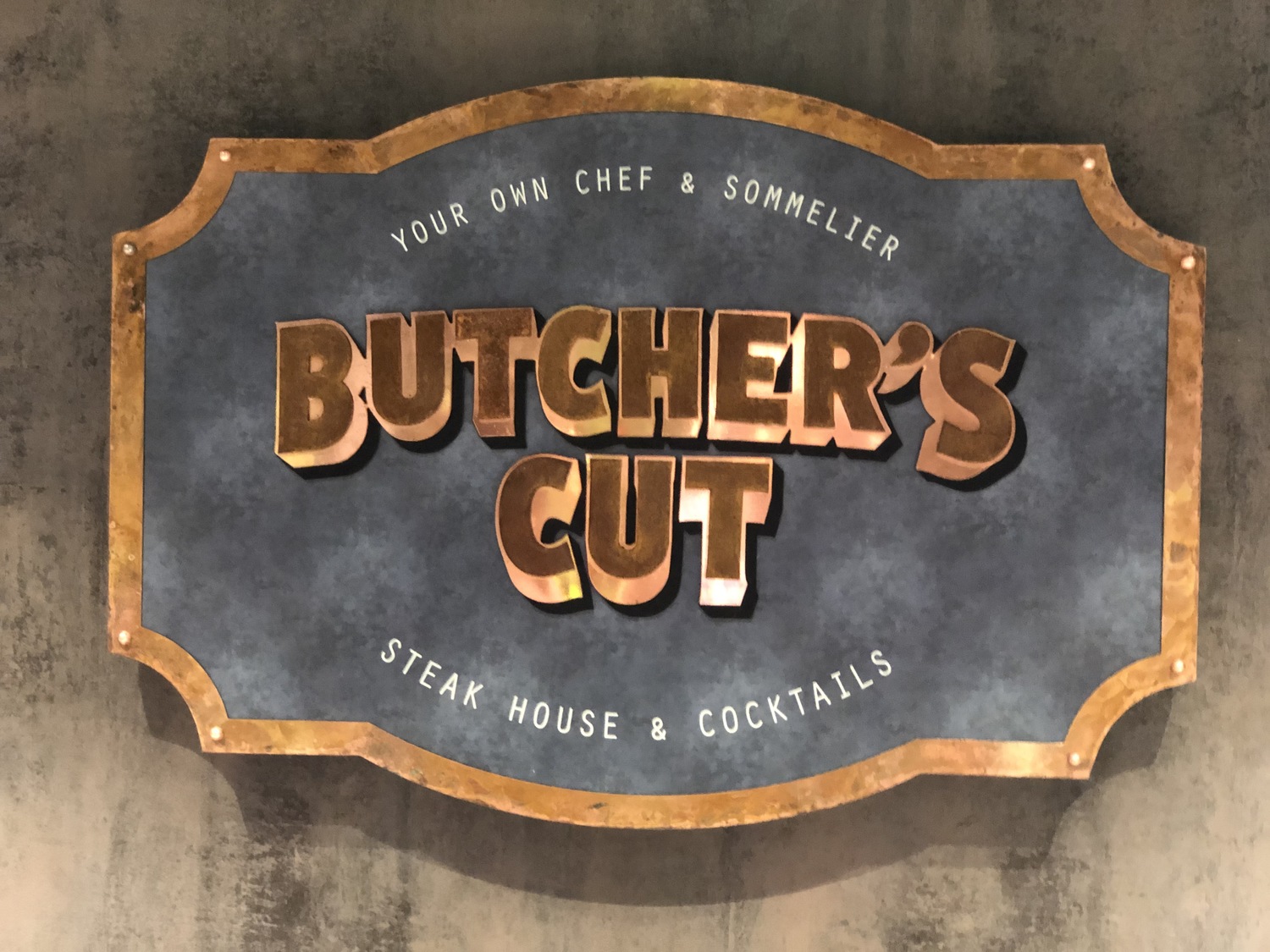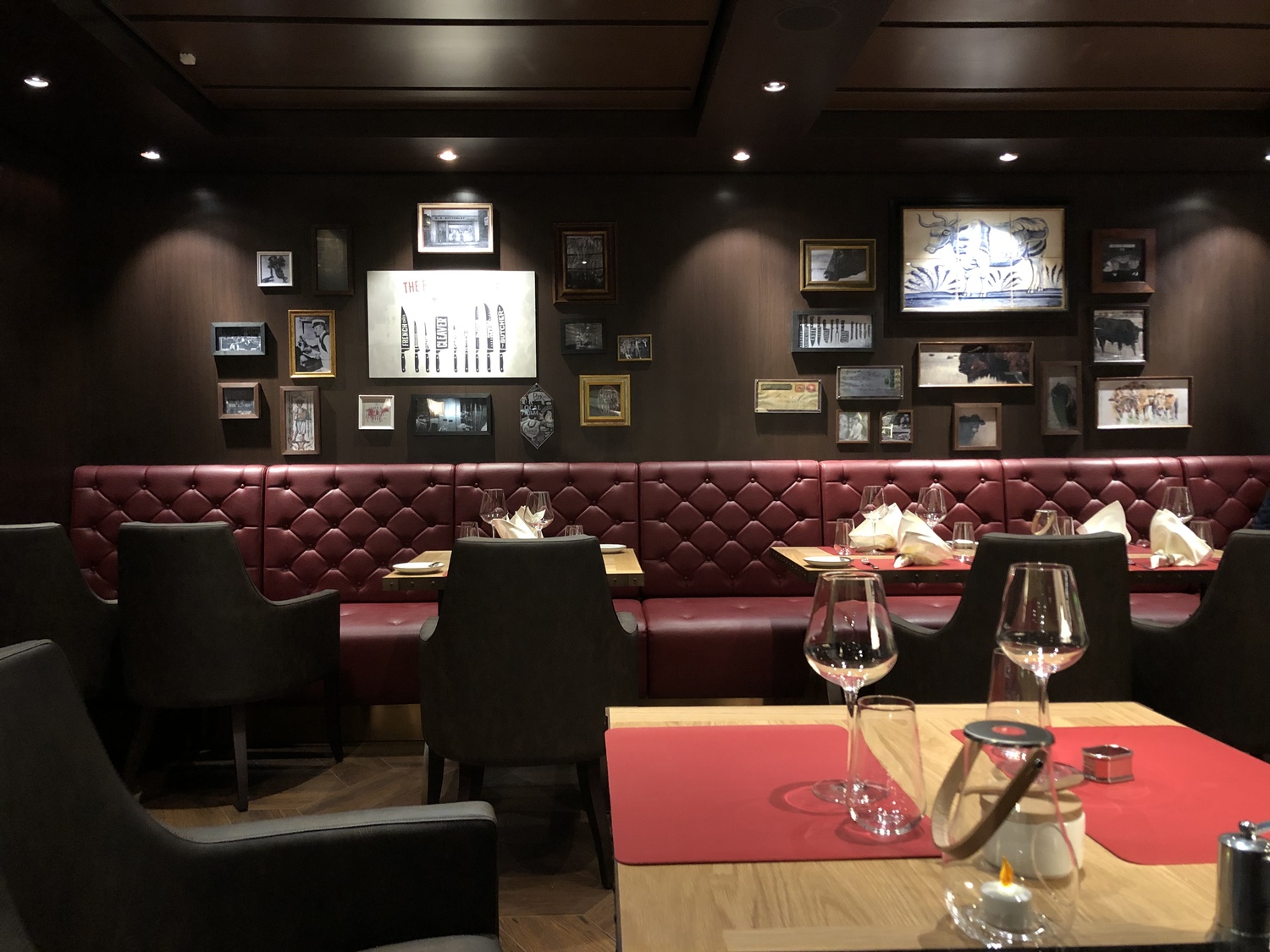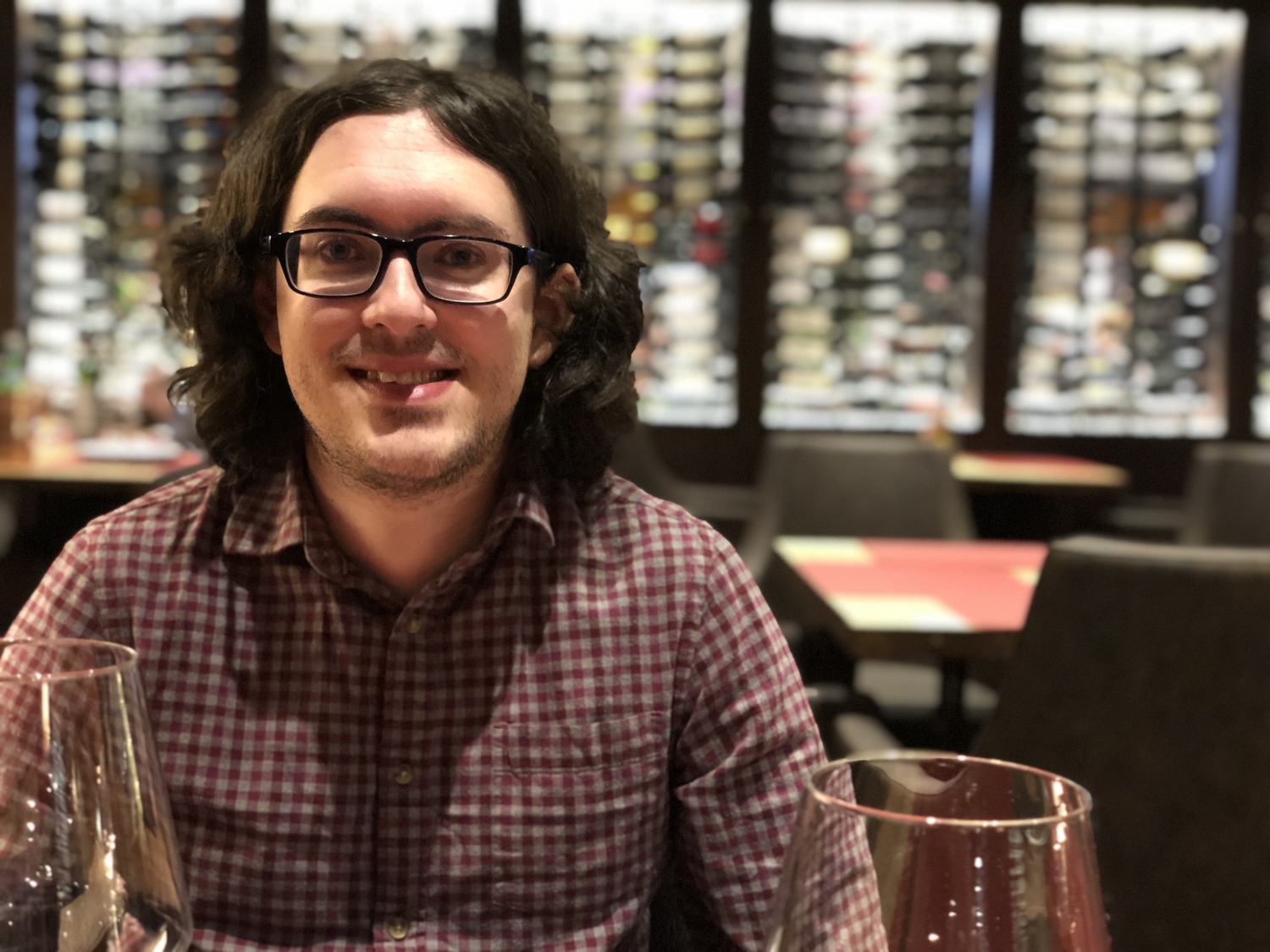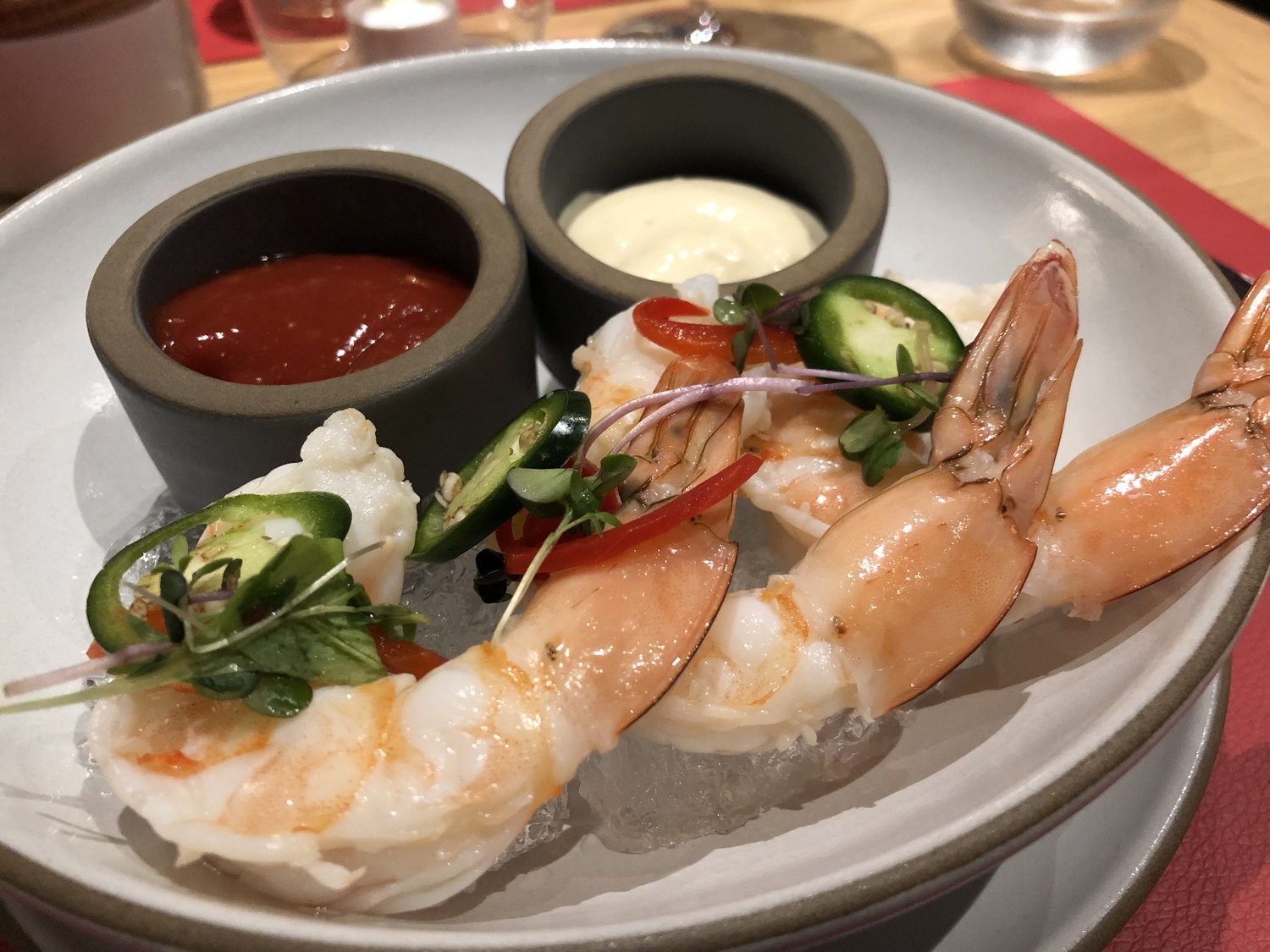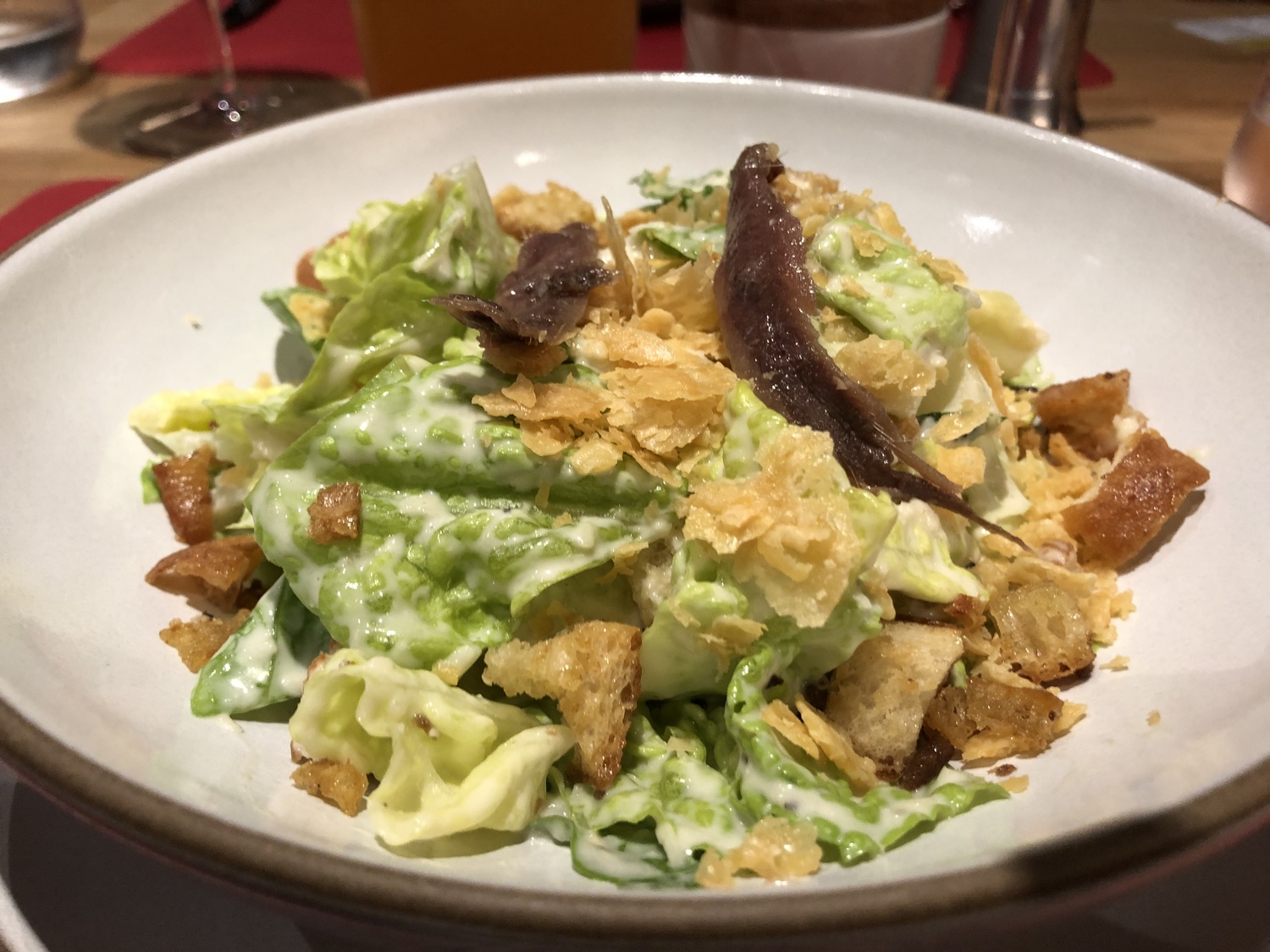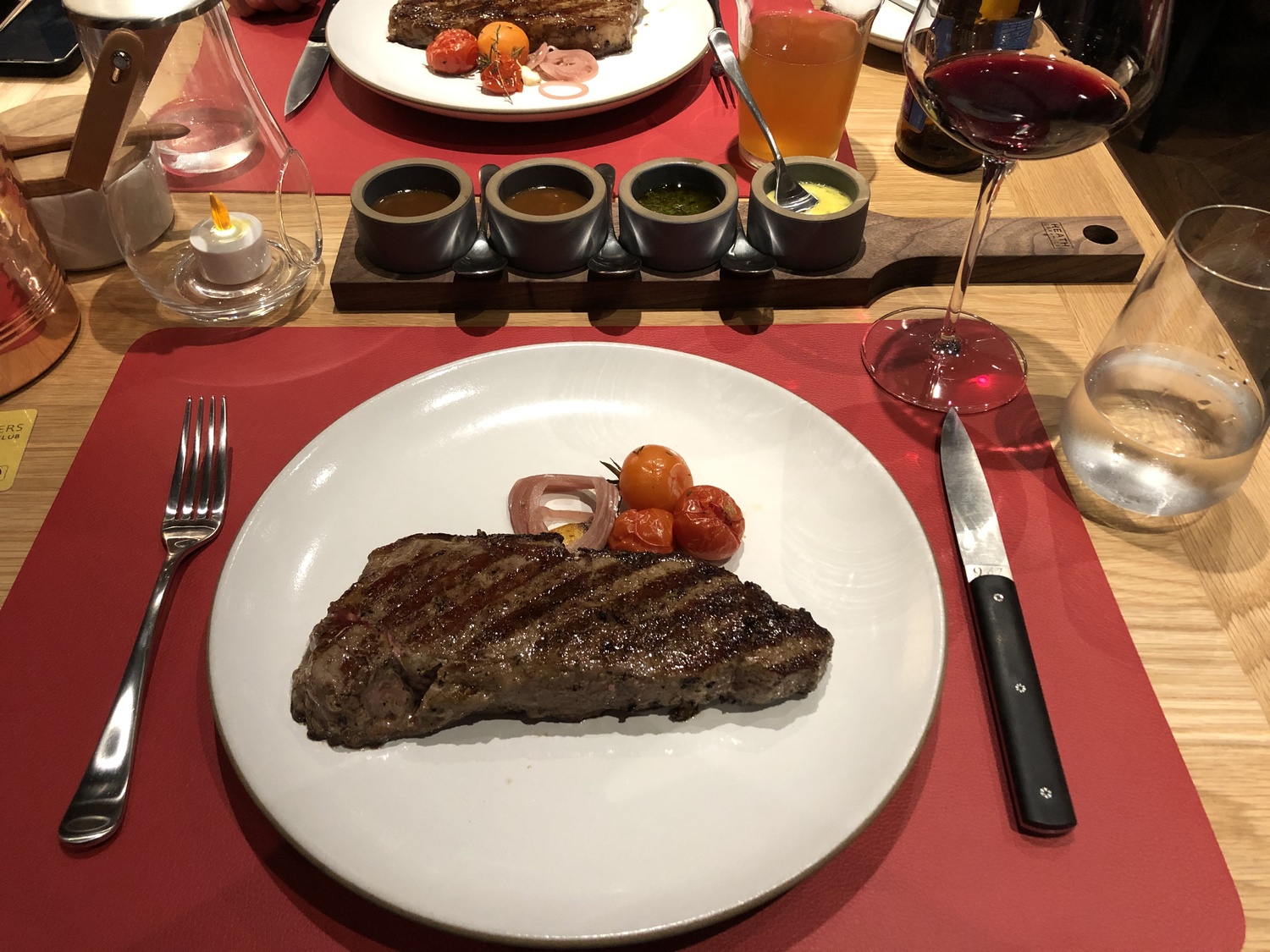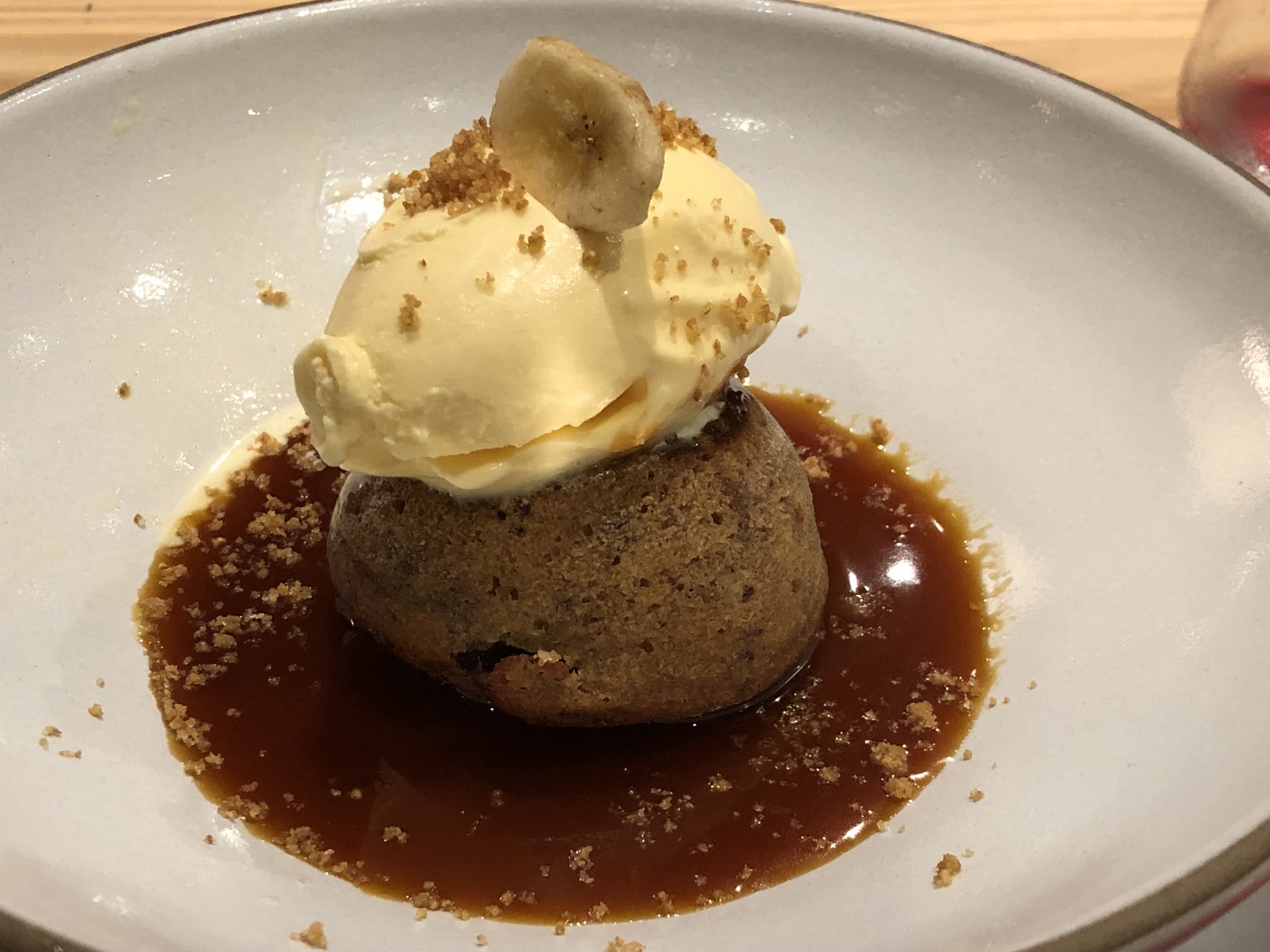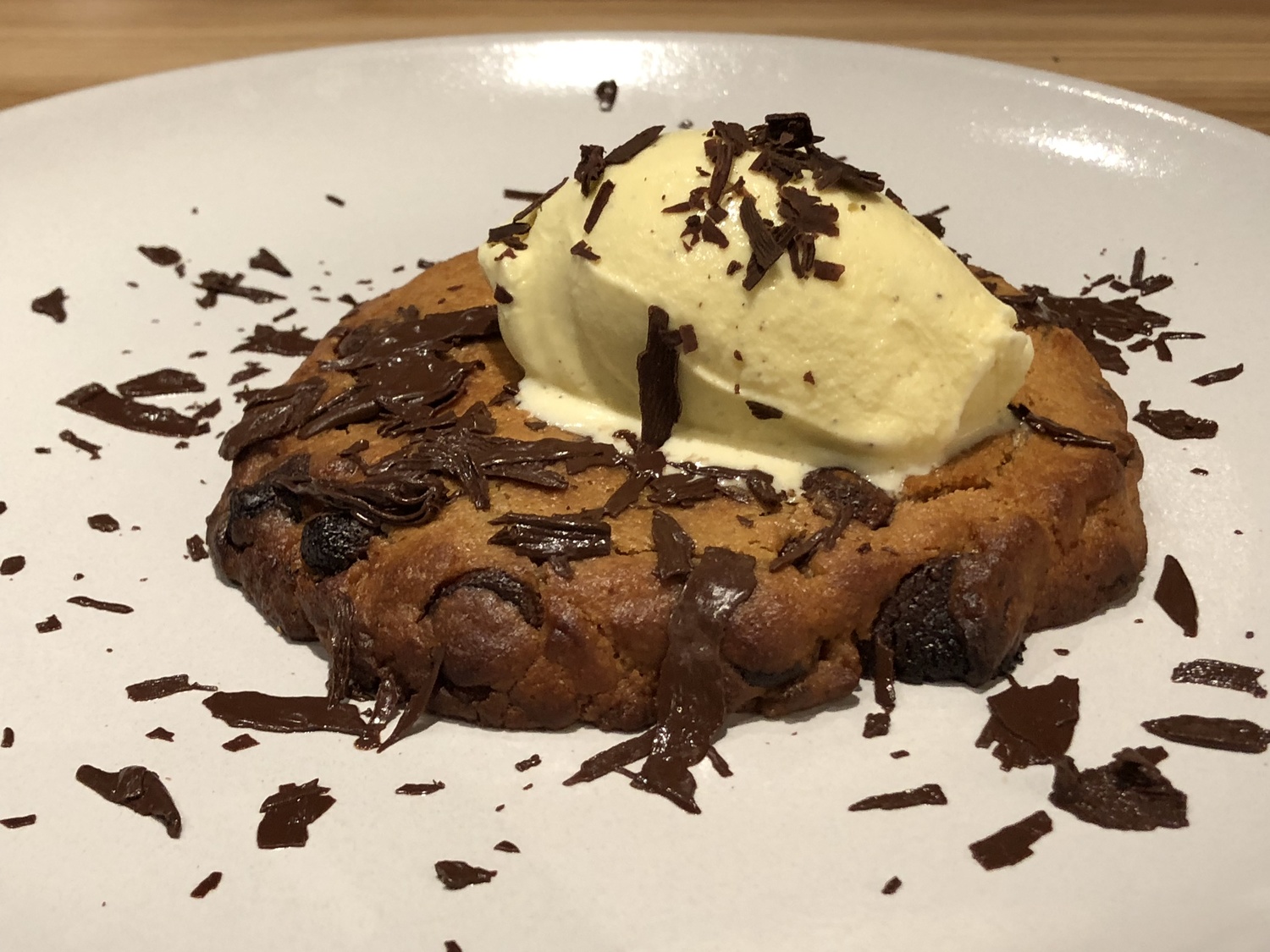 We're going to have an early night tonight, and we still don't know what we're doing tomorrow in Valencia yet, but there's still time for a cheeky wee nightcap before bed… 🍻 Cheers!