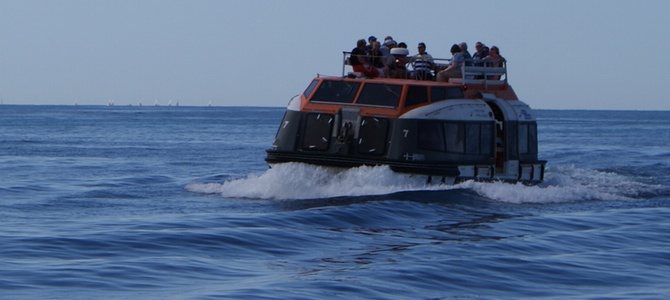 </a>
Today we visited Cannes in France, our first and only tender port. We dined in Qsine tonight and enjoyed a Chinese Magician in the theatre after dinner.
Tender Process
This morning we had early alarms set so we could get a tender ticket and get to Cannes before the crowds became too mad, especially since the Cannes Film Festival is on, which started yesterday. Once we were ready, we headed to the area outside the theatre where tickets were being given out. We had just heard tender tickets two and three being called, so when we got given ticket 19 we decided to grab a coffee and some croissants in Café al Bacio while we waited. Announcements were made over the PA system everywhere except staterooms. Celebrity very rarely use the PA system in staterooms; I don't think I've heard one since the muster drill on day 1.
The tendering process was fairly quick, and when our number was called we proceeded to Deck 2 where we boarded a very rocky tender! I'd have loved to have captured the movement of this on video, but these two photos show the extremes of the rocking. This slowed down boarding with Celebrity adopting a very sensible safety first attitude – no point ruining someones cruise by trapping them between a tender and the ship! Nonetheless, plenty of assistance was on hand and Celebrity seemed to make it possible for those guests in wheelchairs to use the tender service too.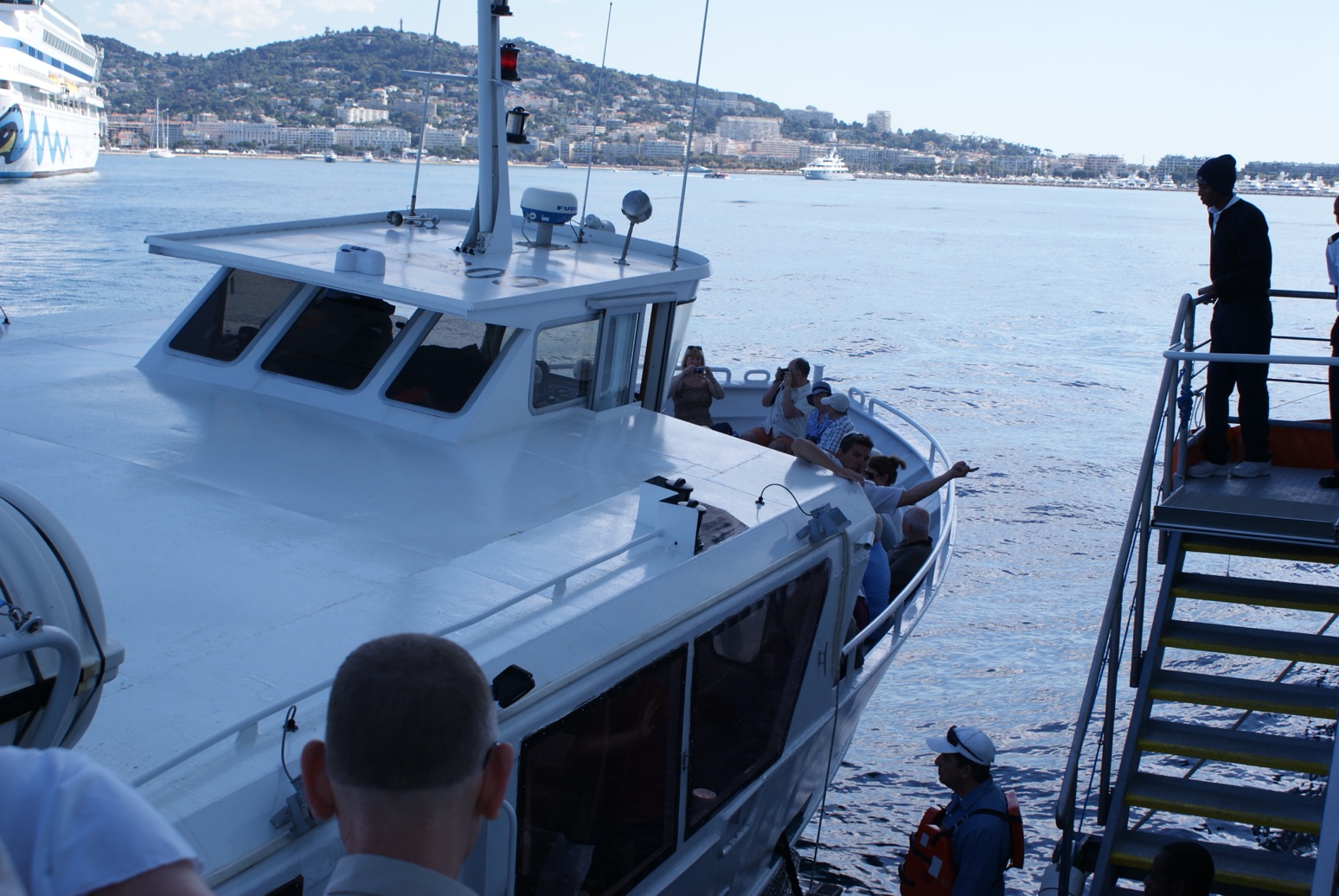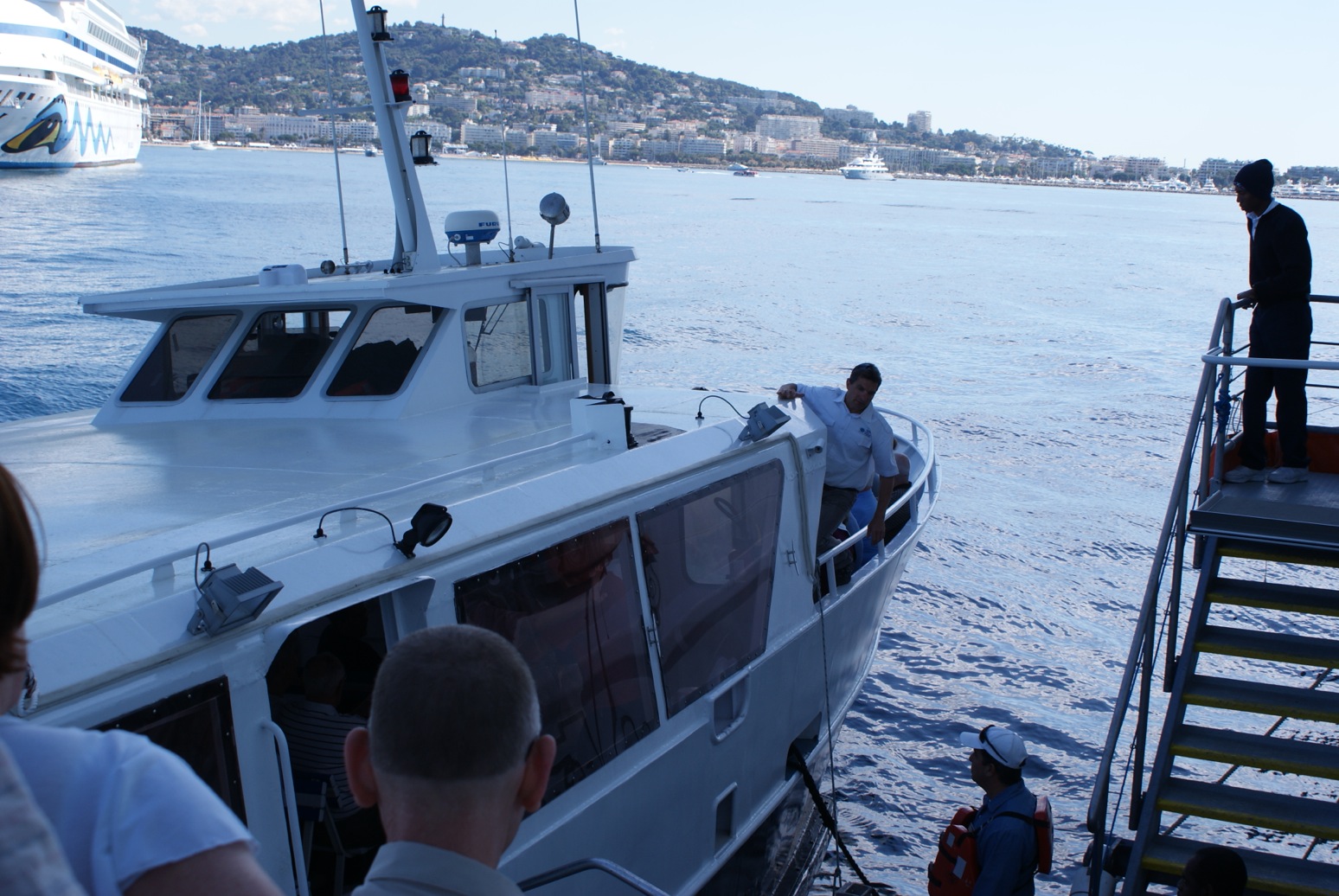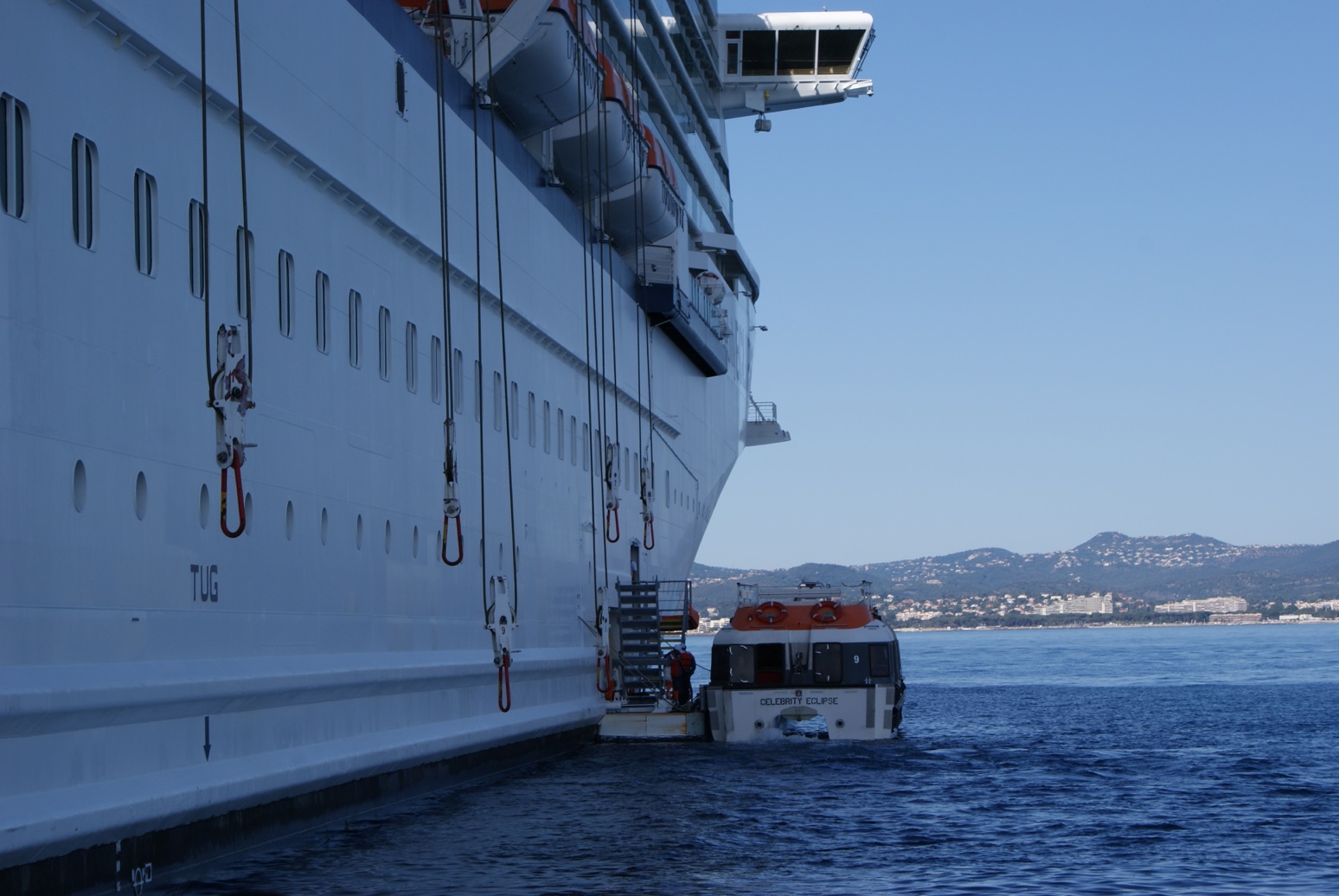 I understand that by late morning the busy period had finished and tickets were no longer required to tender ashore. I imagine late morning is fairly standard for switching to an open tender system.
Cannes, France
As soon as I made the short walk from the pier into Cannes I knew I loved this city. It's a beautiful city, with a disproportionate amount of beautiful people! There is a mostly well-signposted walking tour that is also printed on the map available from the tourist information desk at the cruise terminal that takes you into either the old town or the main shopping areas of Cannes. We started with Old Town and climbed many narrow winding streets lined with beautiful patisseries and restaurants. This part of Cannes even smells great, with wonderful aromas of fresh sweet and savoury treats weaving between the close buildings.
Following the signposts, we finally made it to the top of the hill with wonderful panoramic views across Cannes, and a beautiful old church. The area was surprisingly quiet, the exception being one of the best street violists I've ever heard playing beautiful music on his electric violin. It was a pretty magical moment! I don't know how busy this area gets later in the day, but I'd thoroughly recommend doing this early.
After enjoying the view with the sun beating down on us for a while, we navigated back down to find somewhere for lunch and wander around the shops. With TripAdvisor helping us avoid the really mediocre places, we finally settled on a lovely little place with outside seating, friendly staff, and a largely French clientele (always a good sign, don't you think?) I had the largest steak tartare of my life, and Alex opted for roast chicken. Both served with a simple, fresh salad and some pieces of French baguette. Both were delicious, especially the potatoes that came with Alex's chicken! The steak tartare was better than the one I had in Tuscan Grill.
It wasn't particularly cheap, but comparable to other places in the area and at least cheaper than Norway… We paid €40,20 for the food, an Evian, a Coke, and an espresso. I know I picked the best dish, because as we were leaving it was scored off the menu having sold out.
We spent the rest of the afternoon walking around and soaking up the atmosphere of Cannes during the festival. It was very busy, but there are loads of shops for those who want to lighten their purses. I managed to avoid going near any of the delicious patisseries selling macarons (which I love), but if you like cakes and other sweet treats you'll be in heaven here. We didn't, to my knowledge, see any celebrities. If we had, I probably wouldn't have noticed anyway!
The marina area is fabulous and I enjoyed looking at all of the boats. They come in all shapes and sizes, and we saw many fantastic, futuristic yachts moored alongside older sailing boats.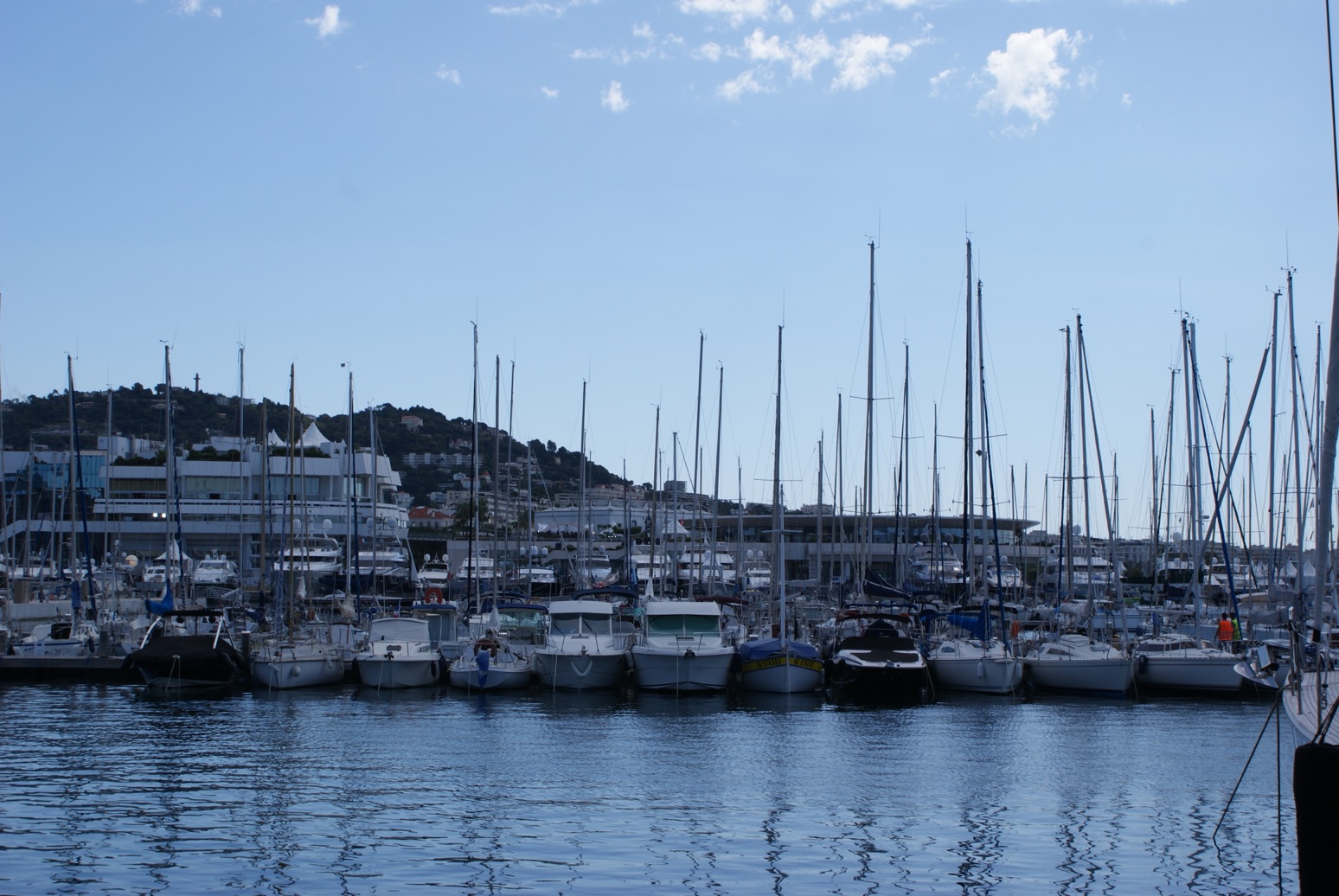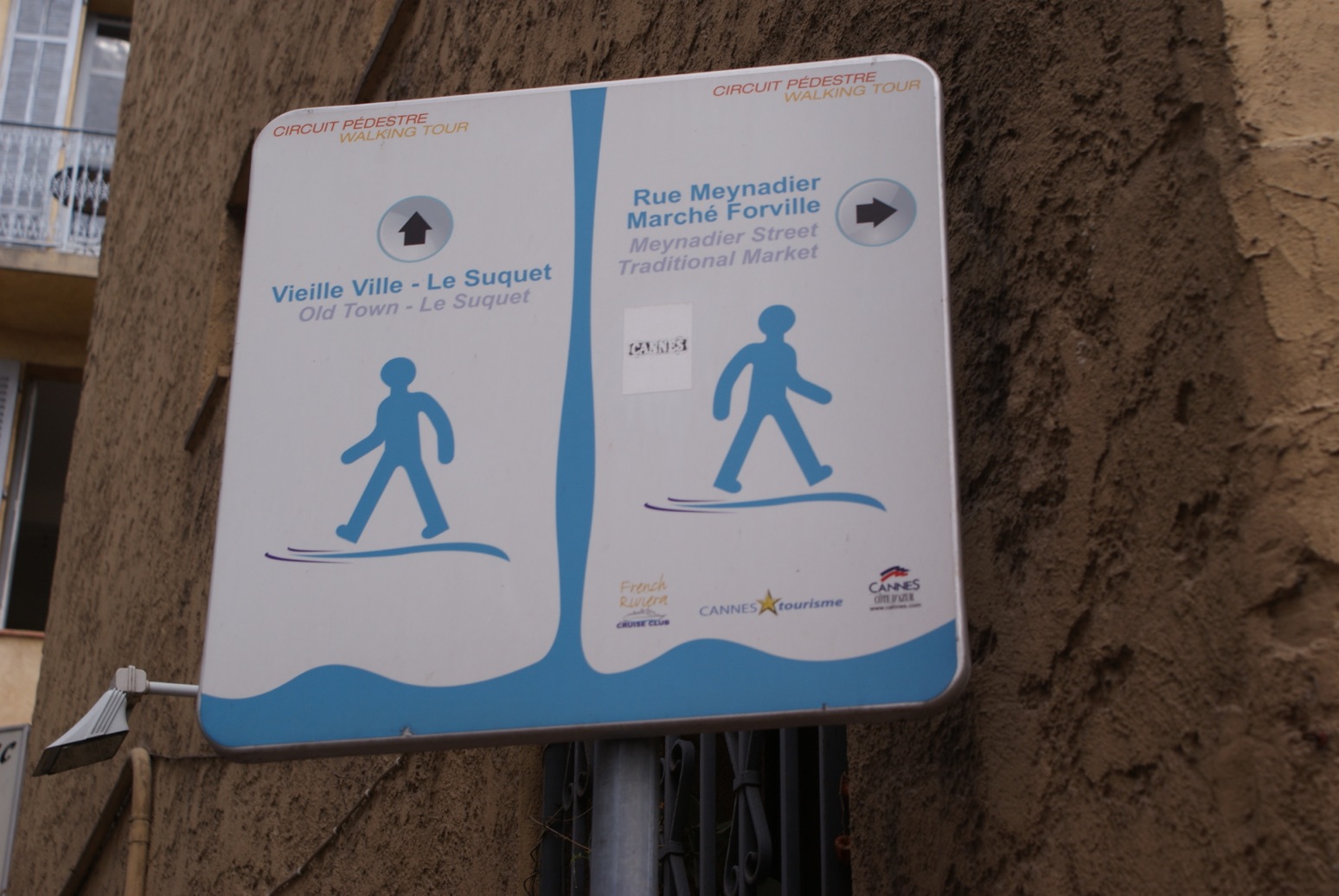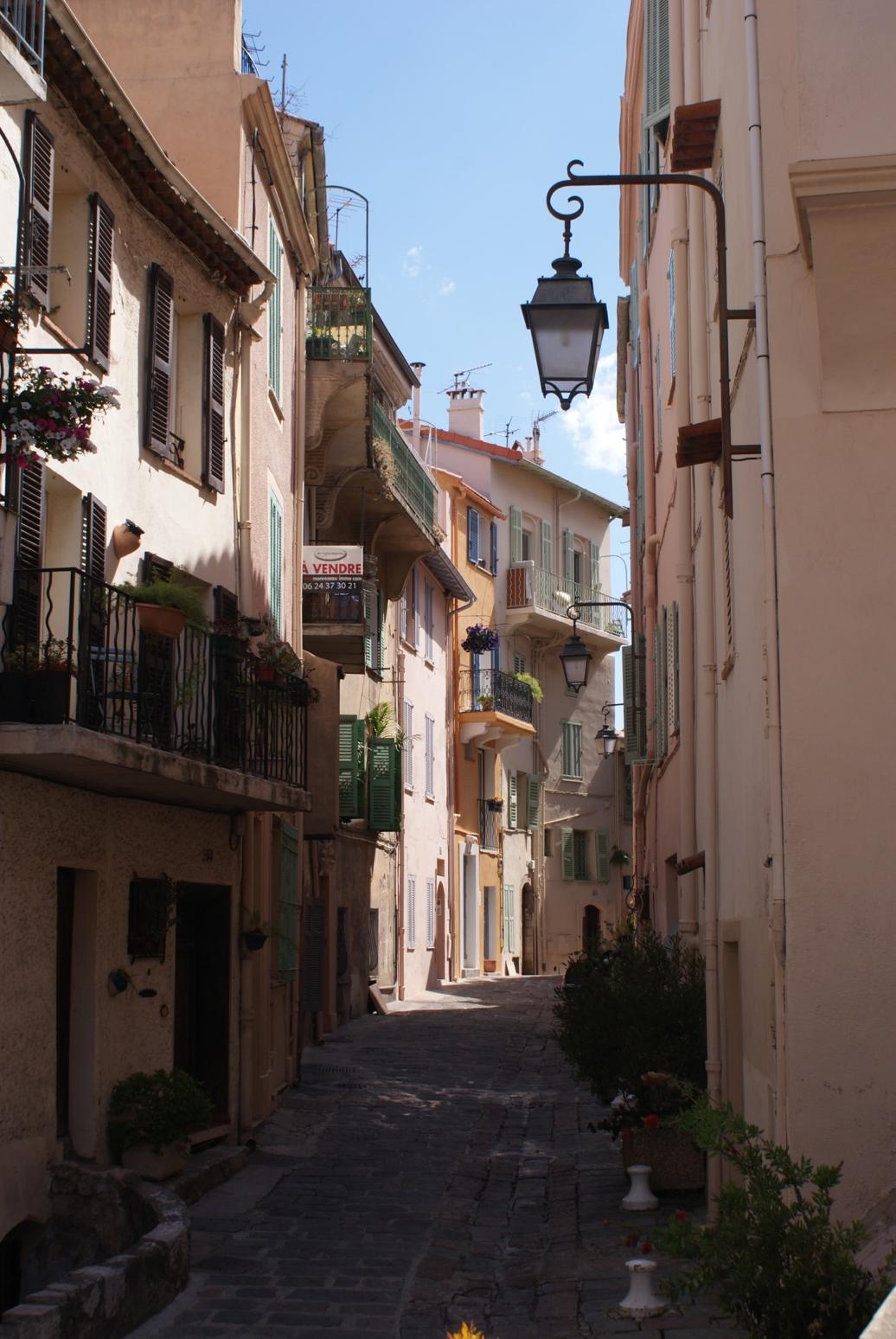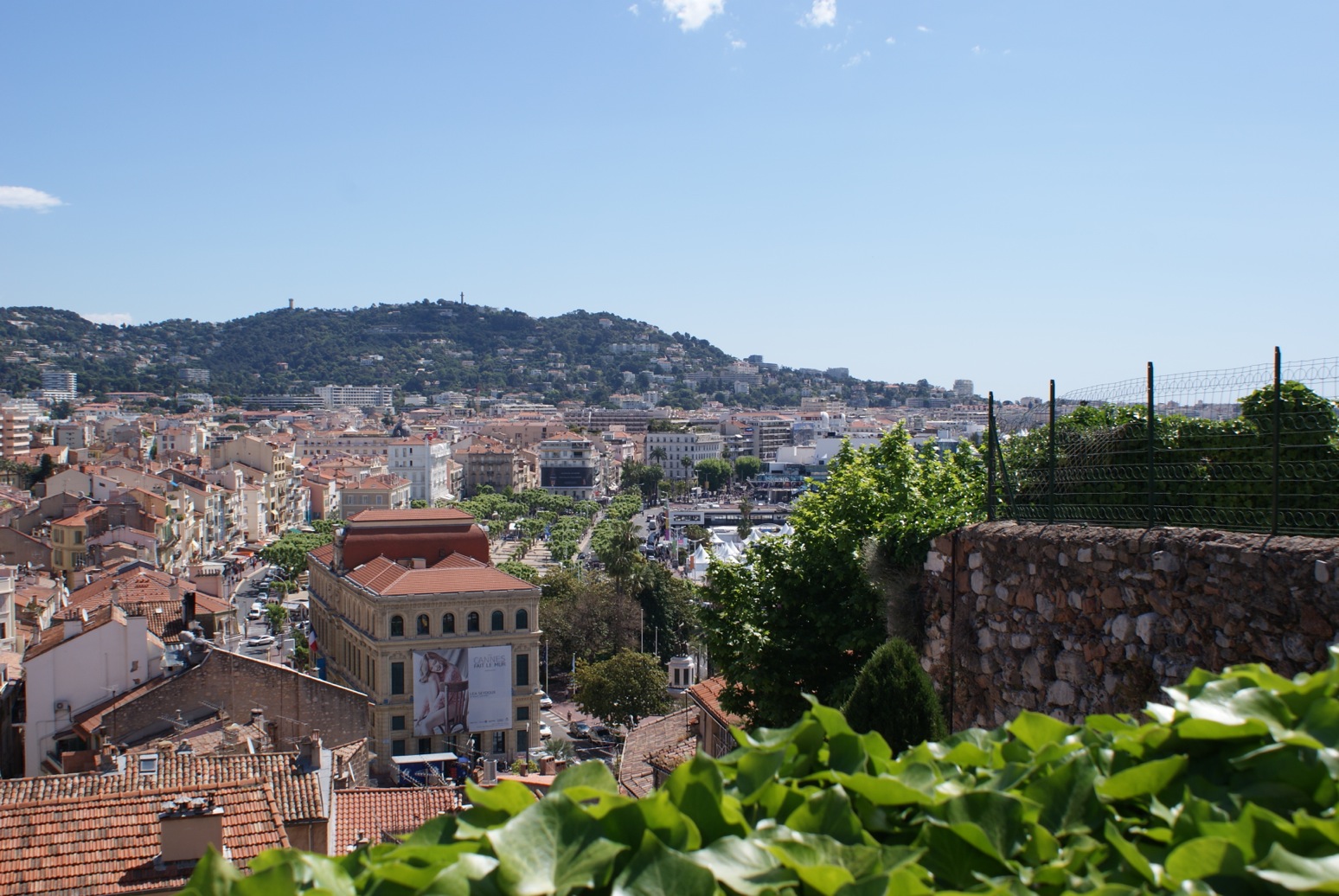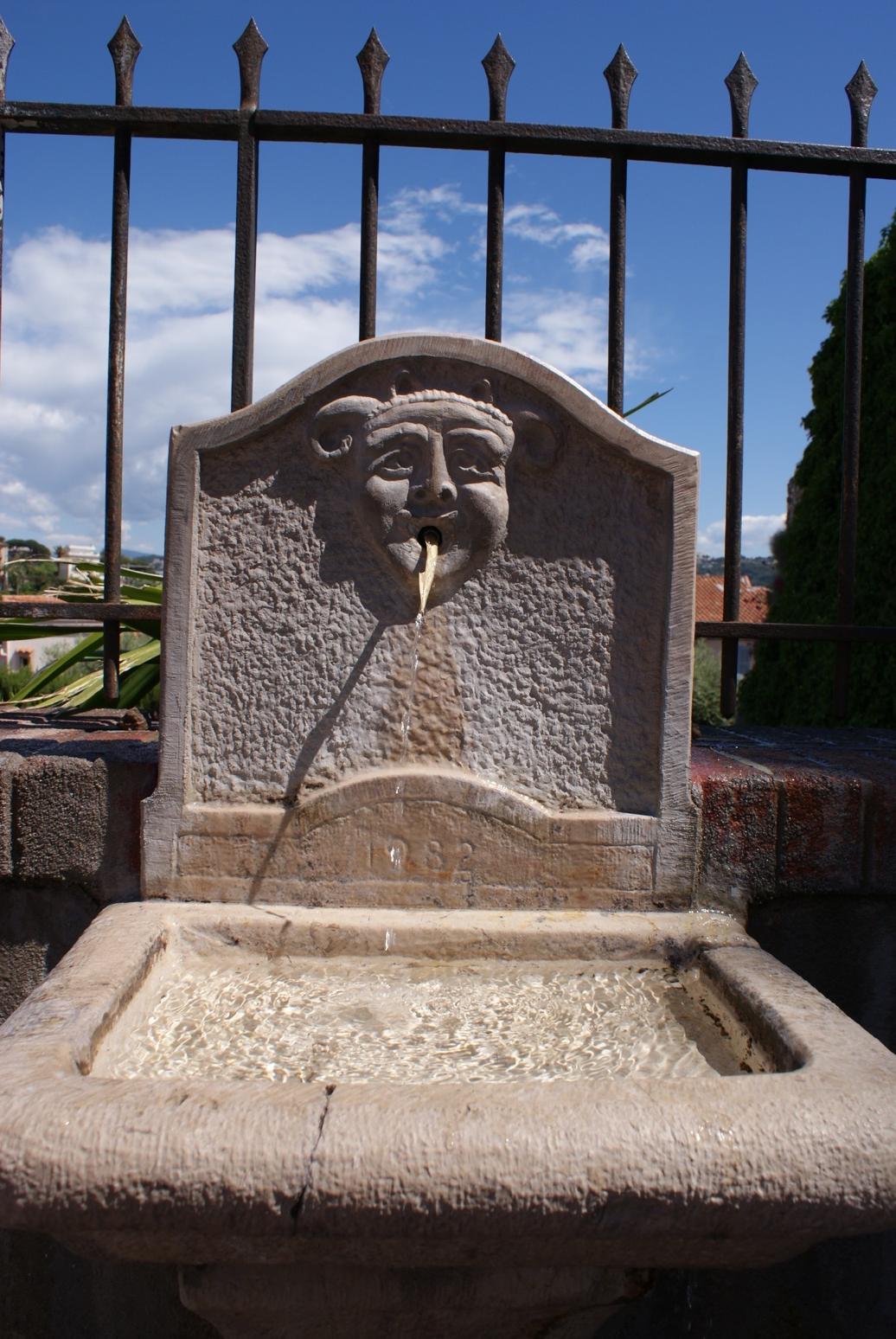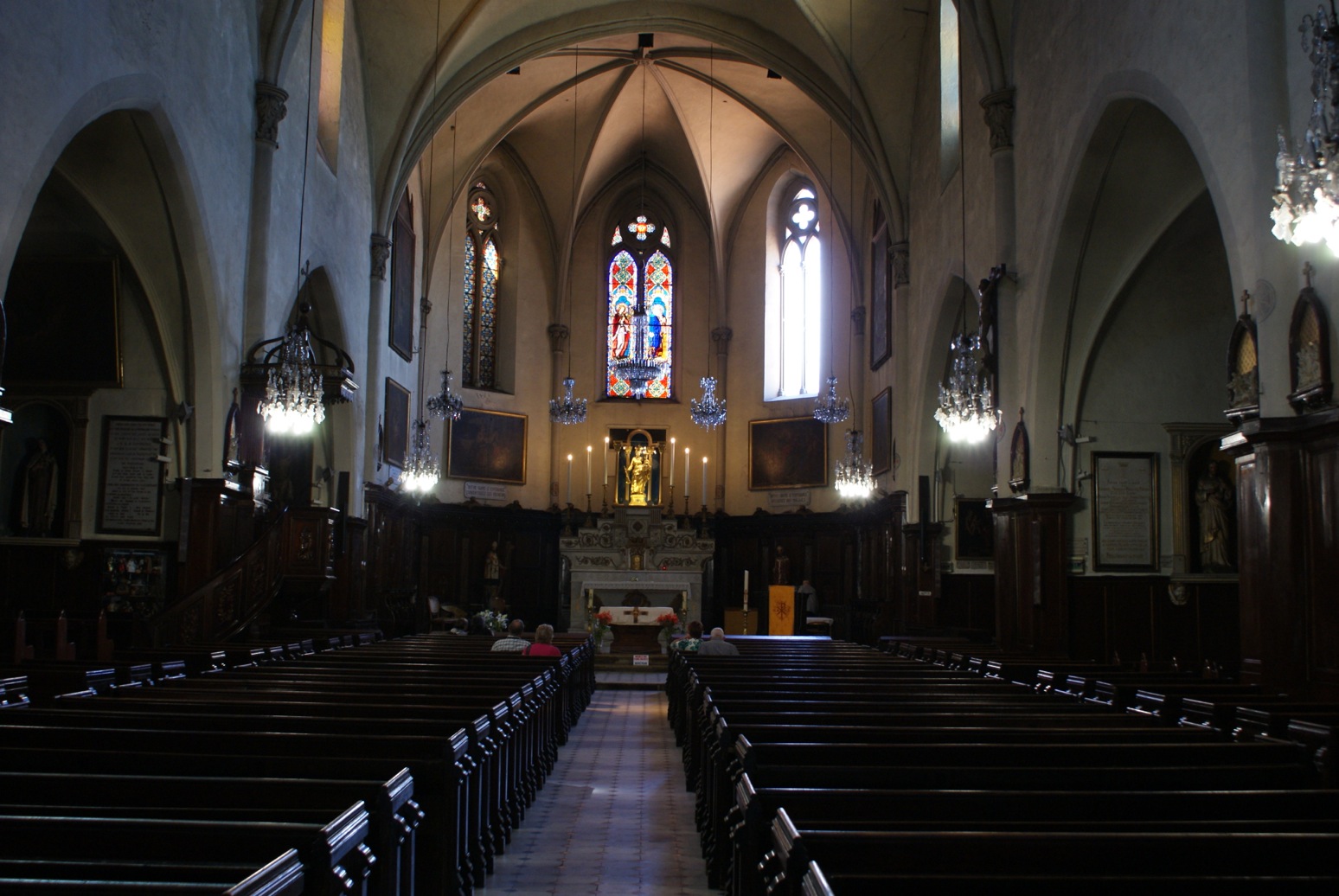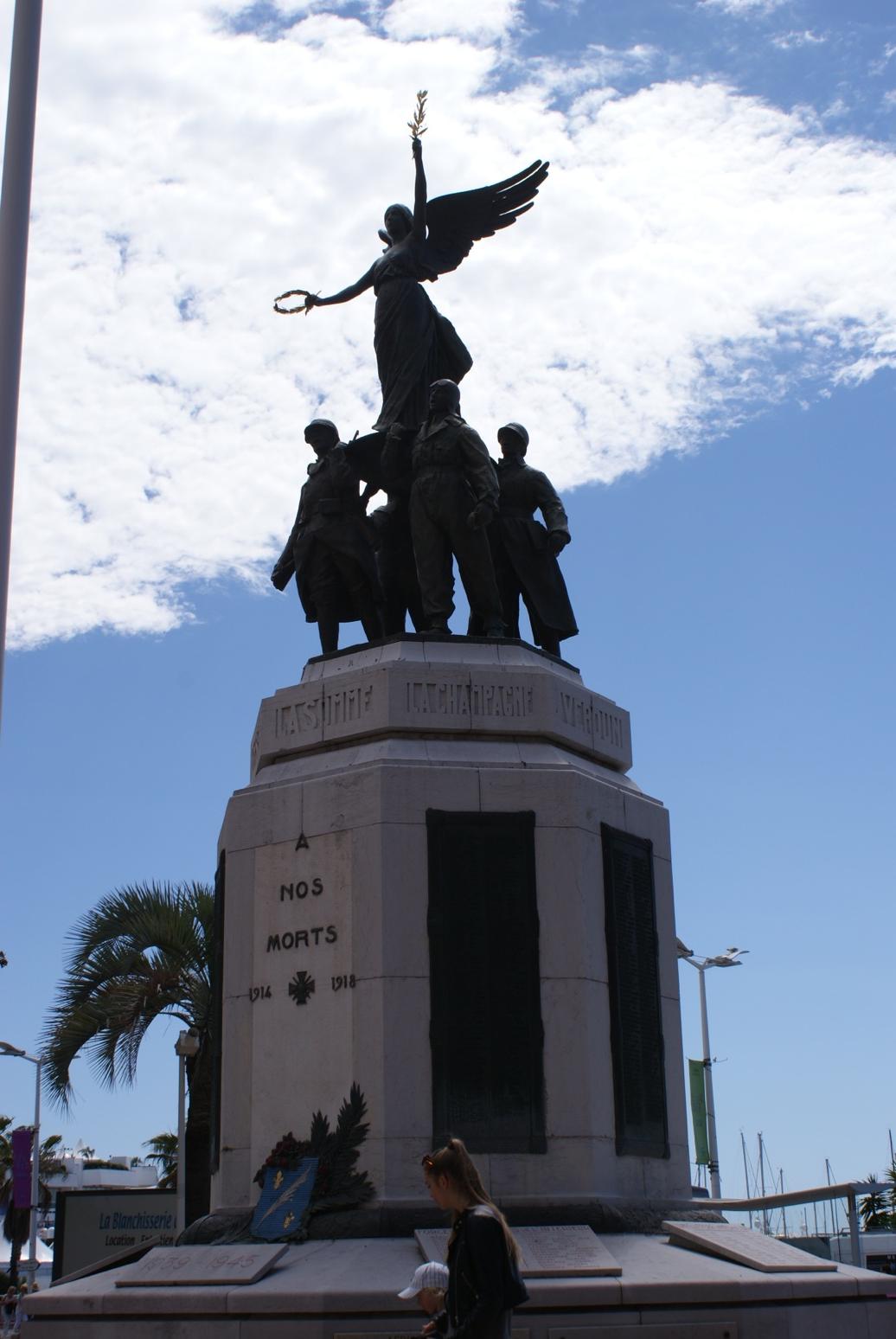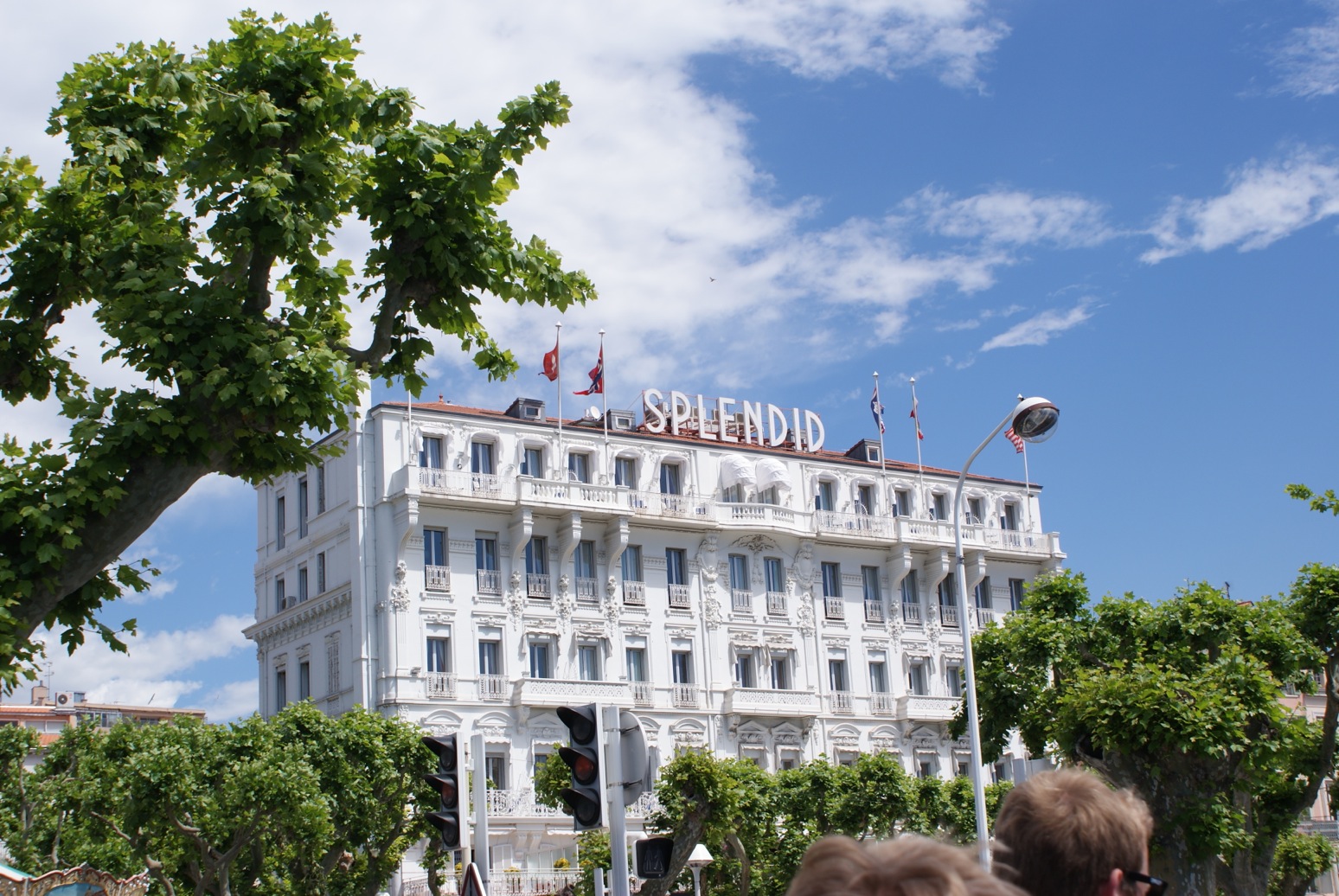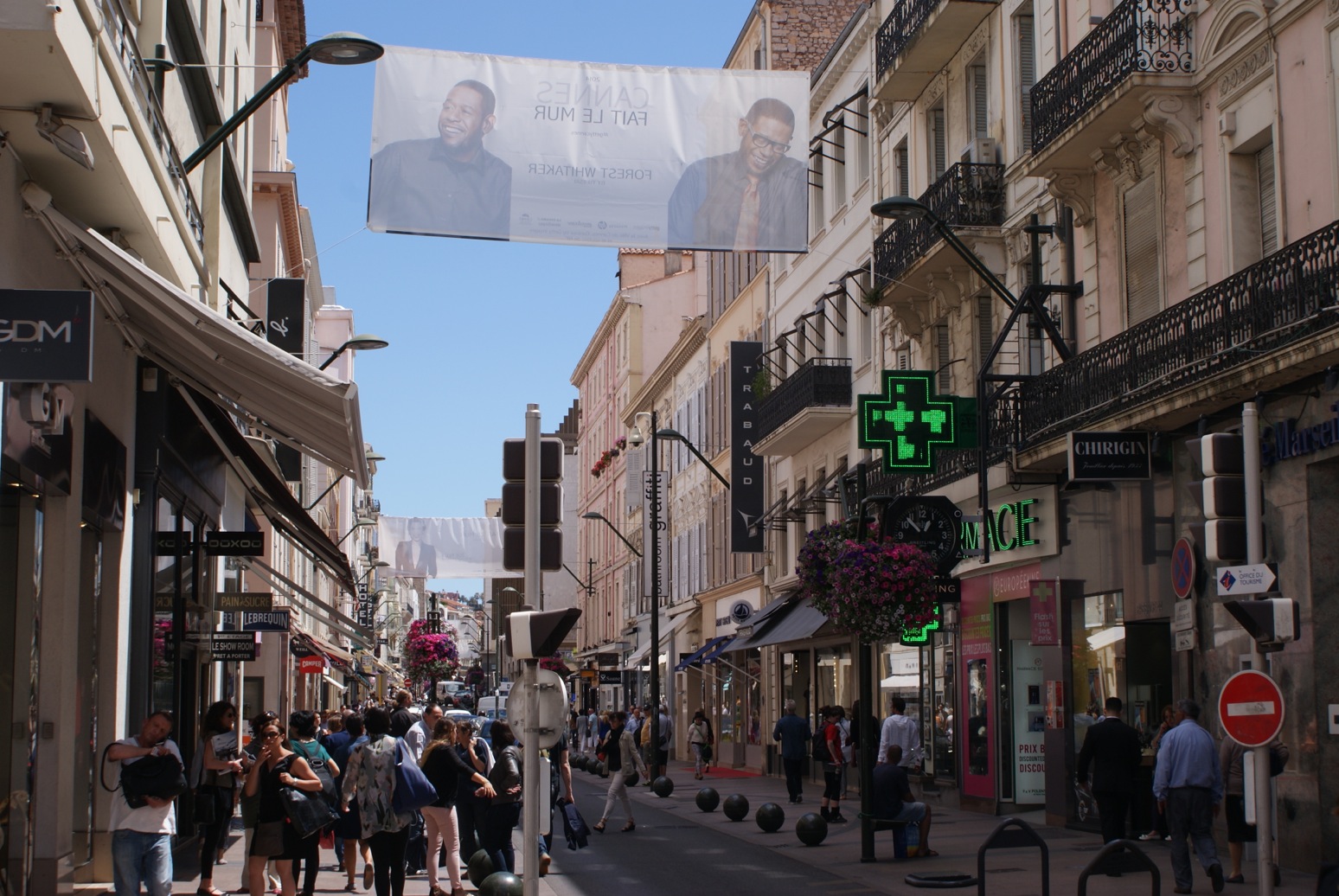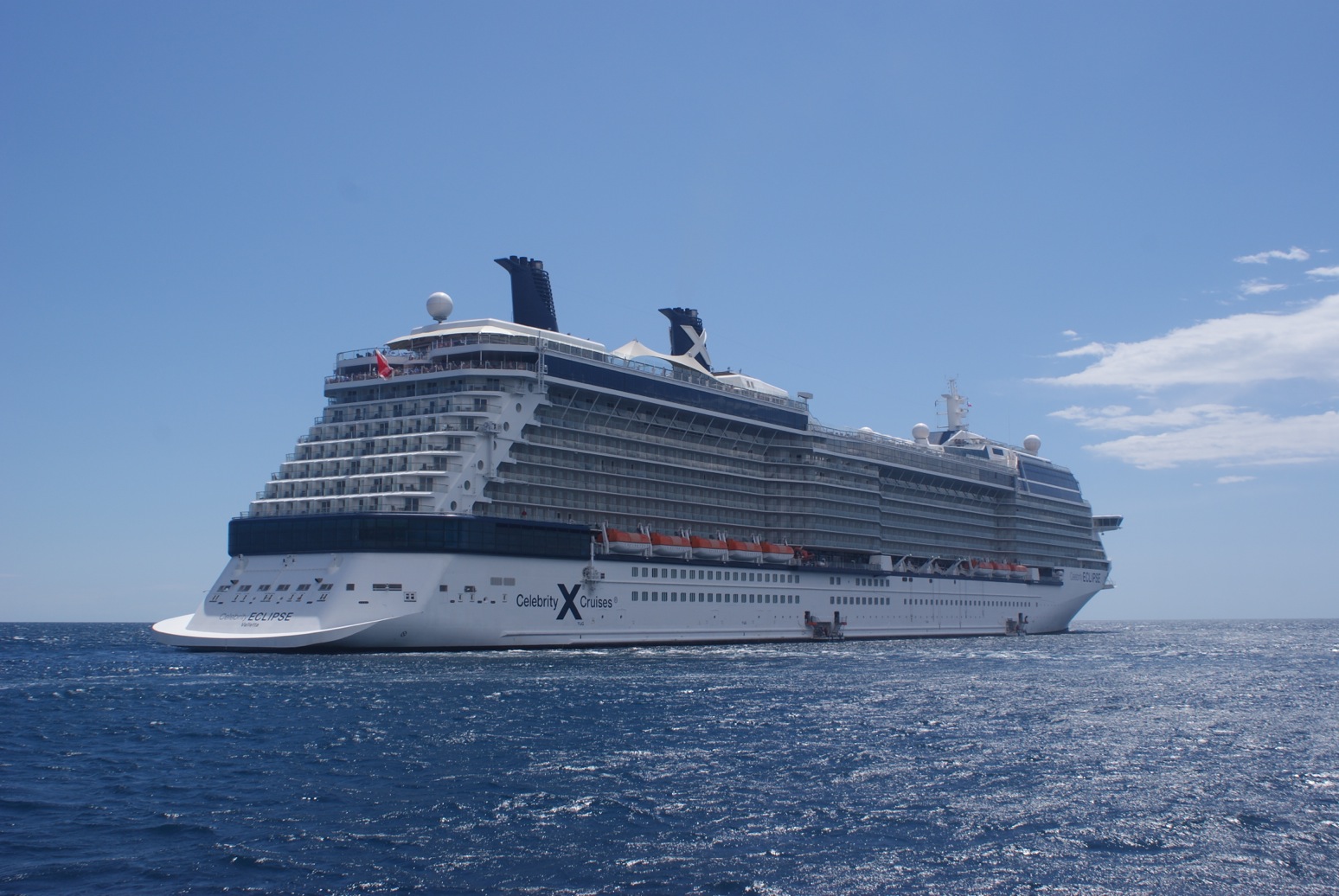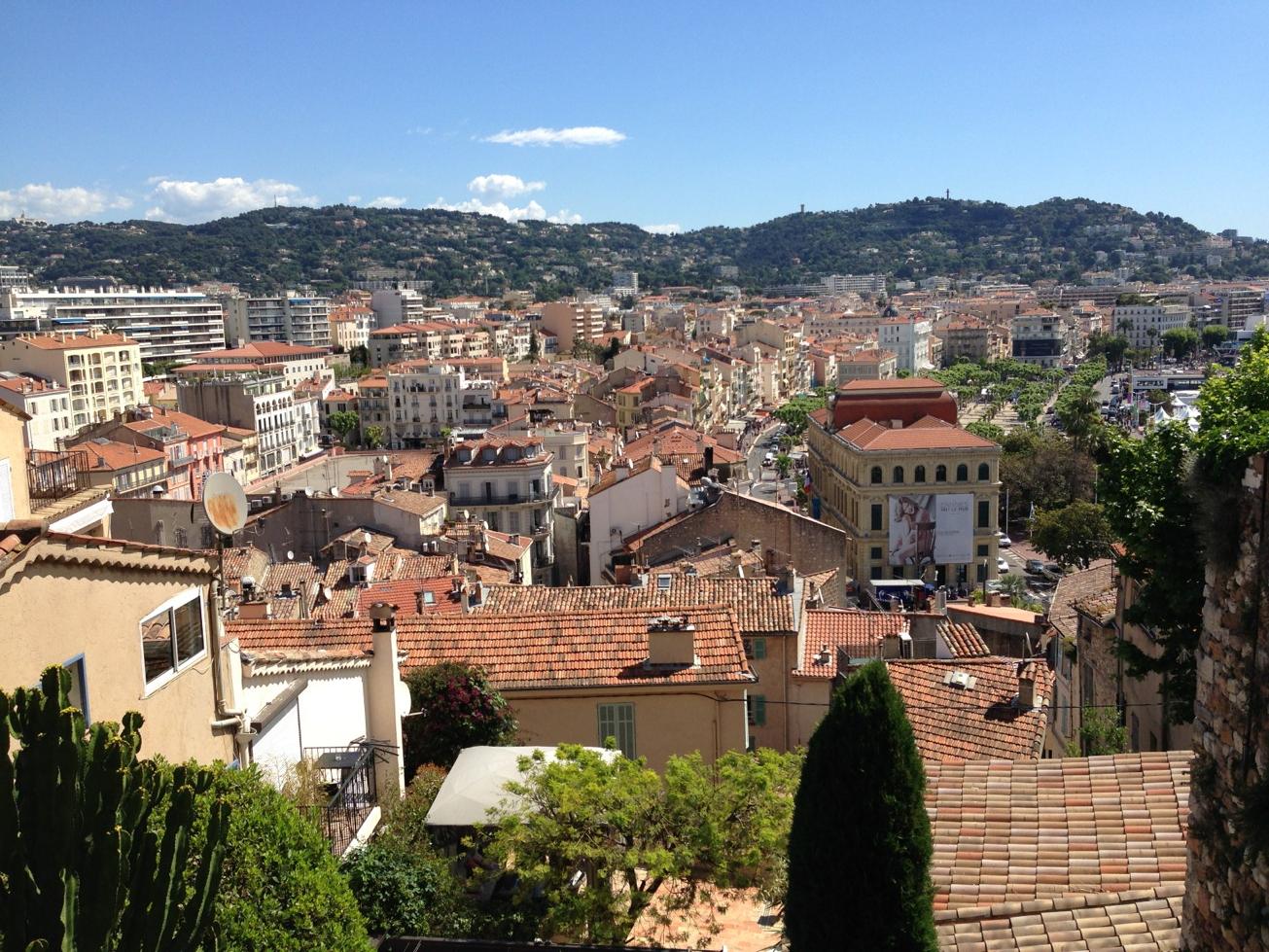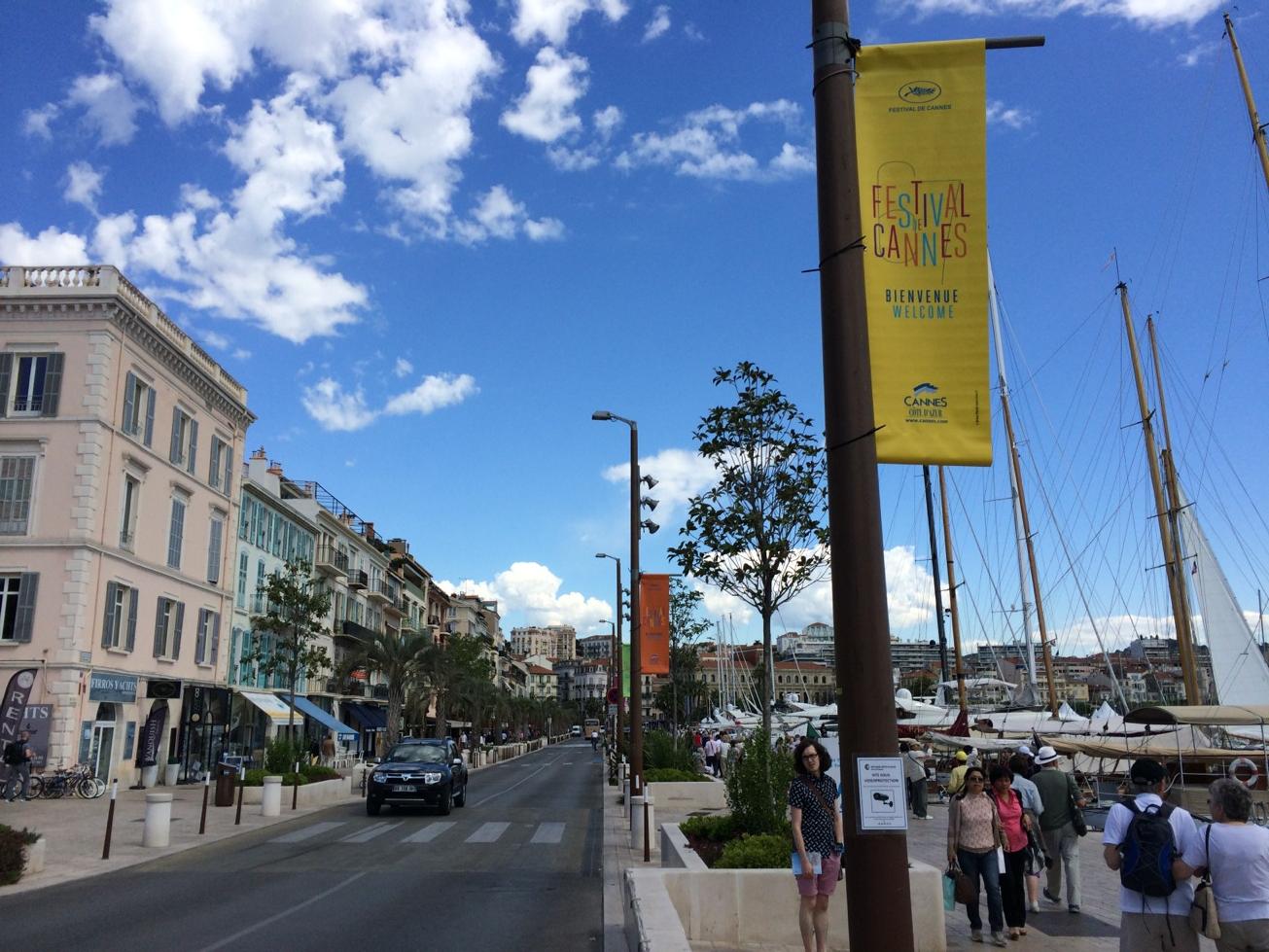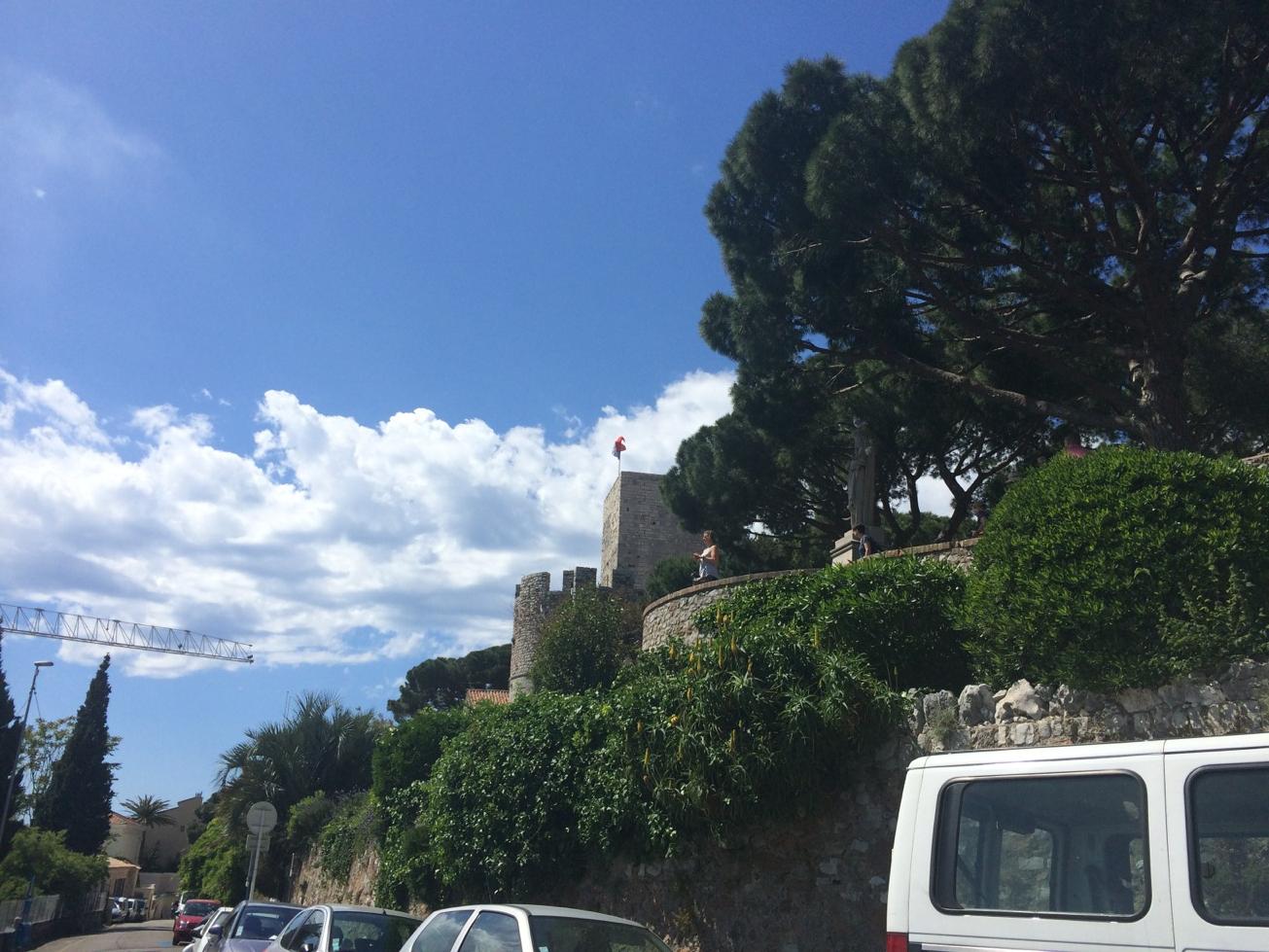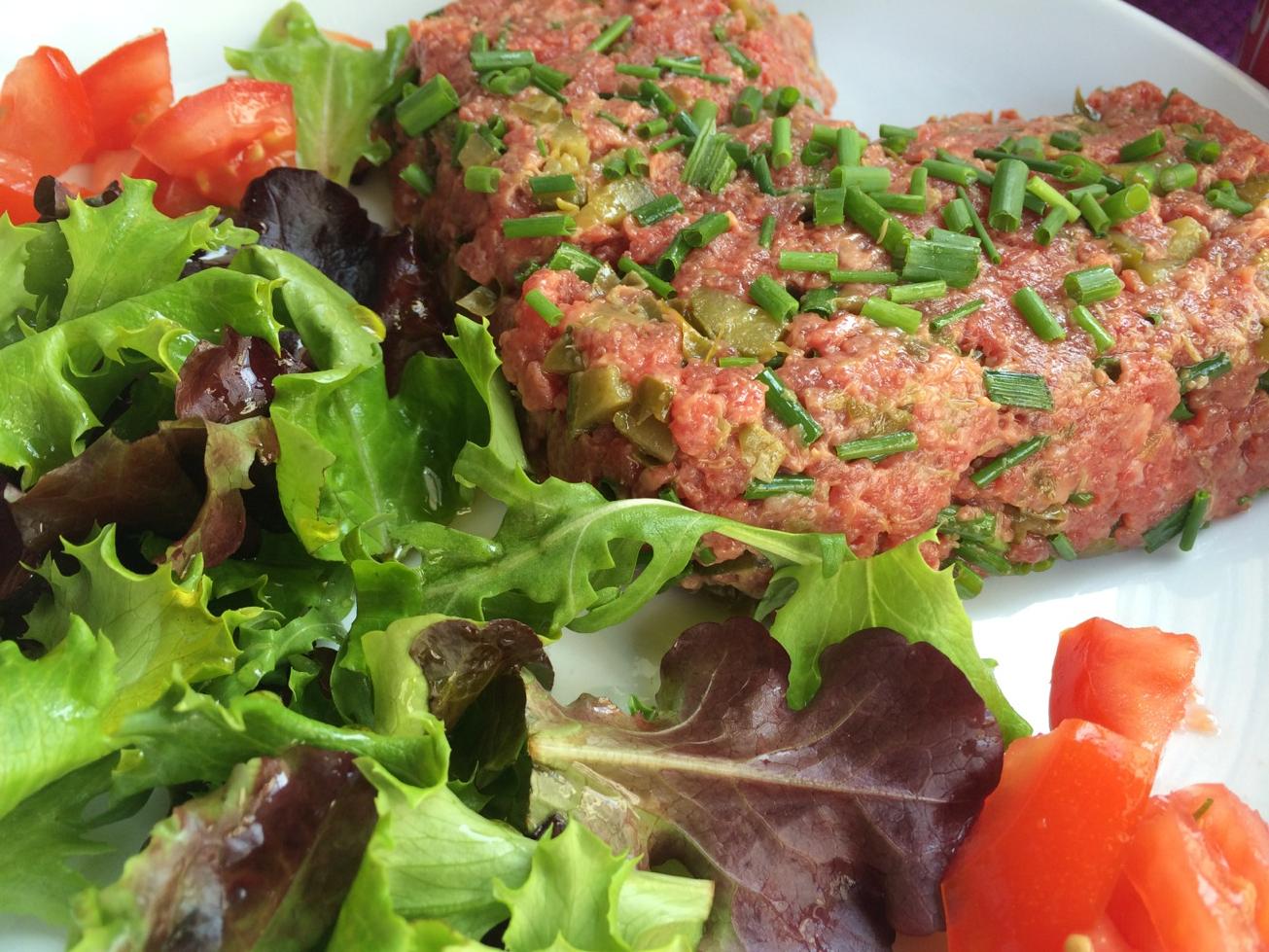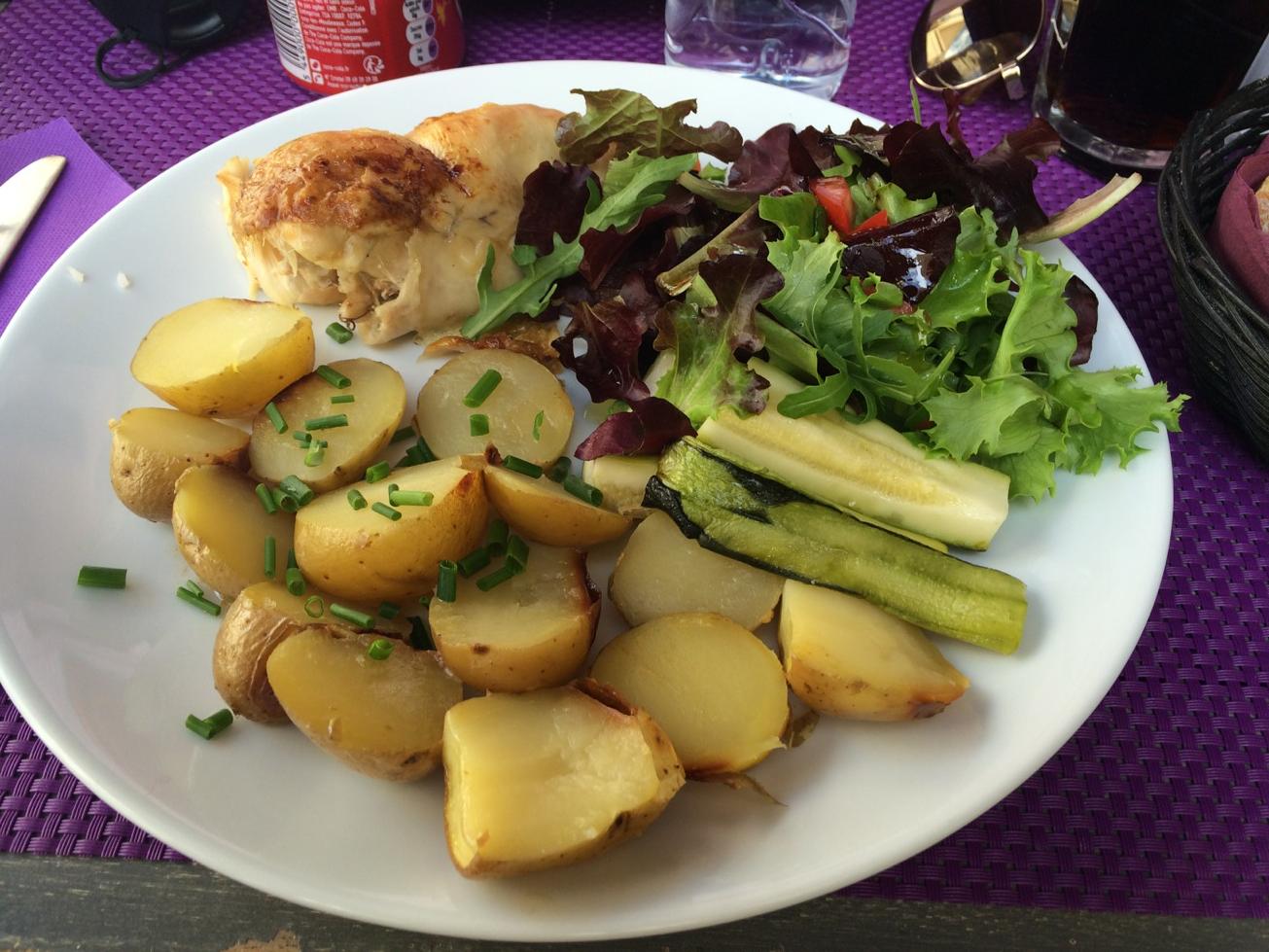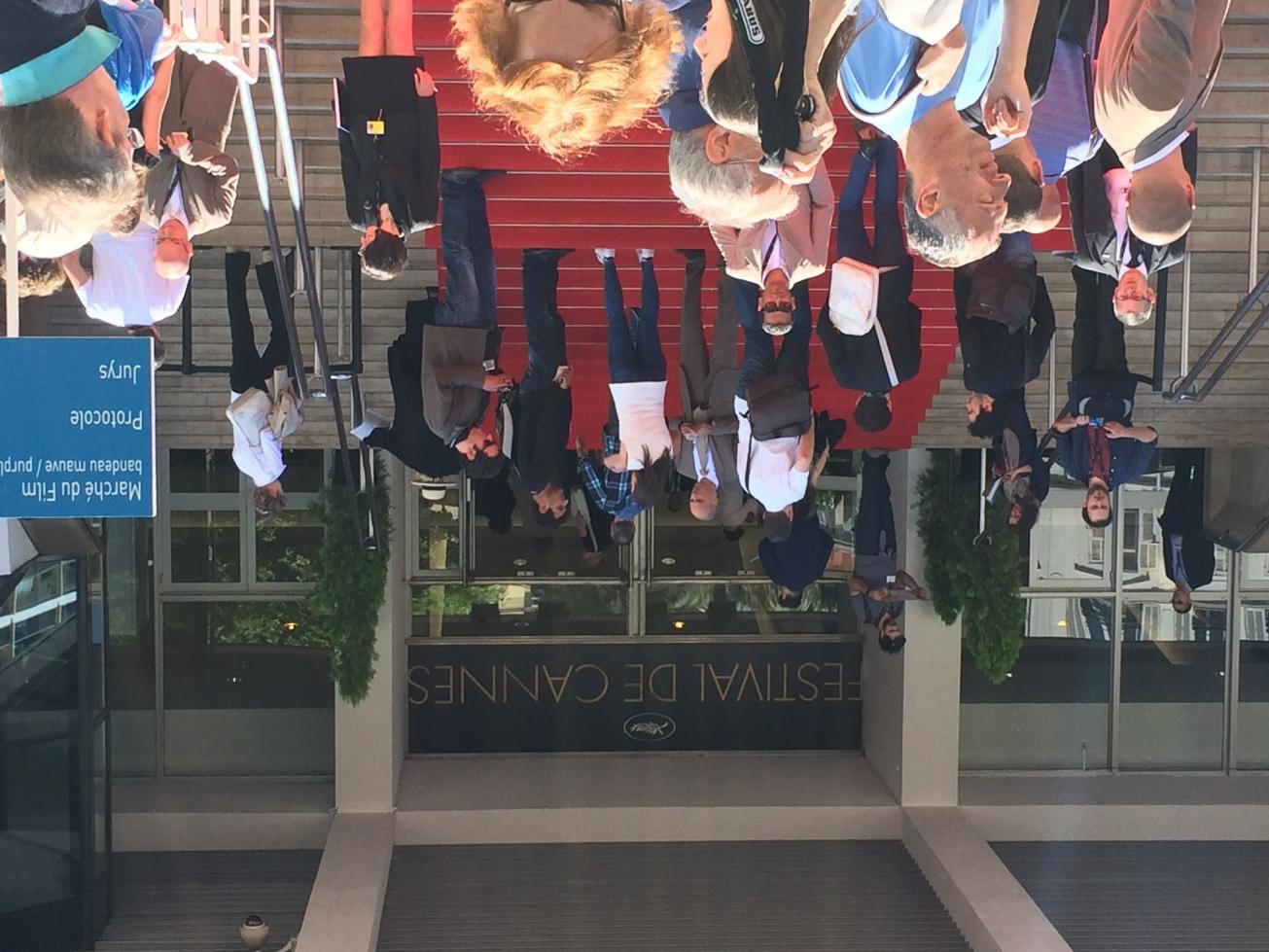 Qsine
We've visited Qsine twice before – once on Eclipse and once on Infinity. I really like this restaurant which has a sort of international tapas theme. I imagine it would be most fun in a larger group, but we've visited as a couple every time and enjoyed the experience. The waiters are incredibly fun and really seem to know the menu well. The menu itself is presented on an iPad using a custom app which is very colourful though not as functional as you'd expect.
The food is of good quality, though in my opinion probably not as good as Murano or Tuscan Grill. The main selling point is the fun presentation and ability to try lots of different dishes, many of which have a DIY element to them. As we've dined here twice before, we decided to largely eat favourites from our previous visit. This time we had Spring Rolls (served in real springs); Trio of fish dishes (with various alcoholic sauces); Slider Party (little DIY burgers); Meatball Trio; Painter's Mignon. For desert I had a silver bullet (ice creams layered in a silver vessel shaped like a cocktail shaker) and Alex opted for cheesecake. All of the food was delicious, though I still find that you end up eating too much at Qsine. The couple on the table next to ours seemed to be having the same issue, but also enjoyed the food a lot.
I'd recommend everyone to try Qsine at least once, as it does offer quite a unique dining experience. Overall, though, it's probably the restaurant I'm least likely to want to visit more than once per cruise. Not because the food isn't good, but because I don't want the constant interaction with the staff, and I don't want to have to leave the ship on the arms of a fork-lift truck.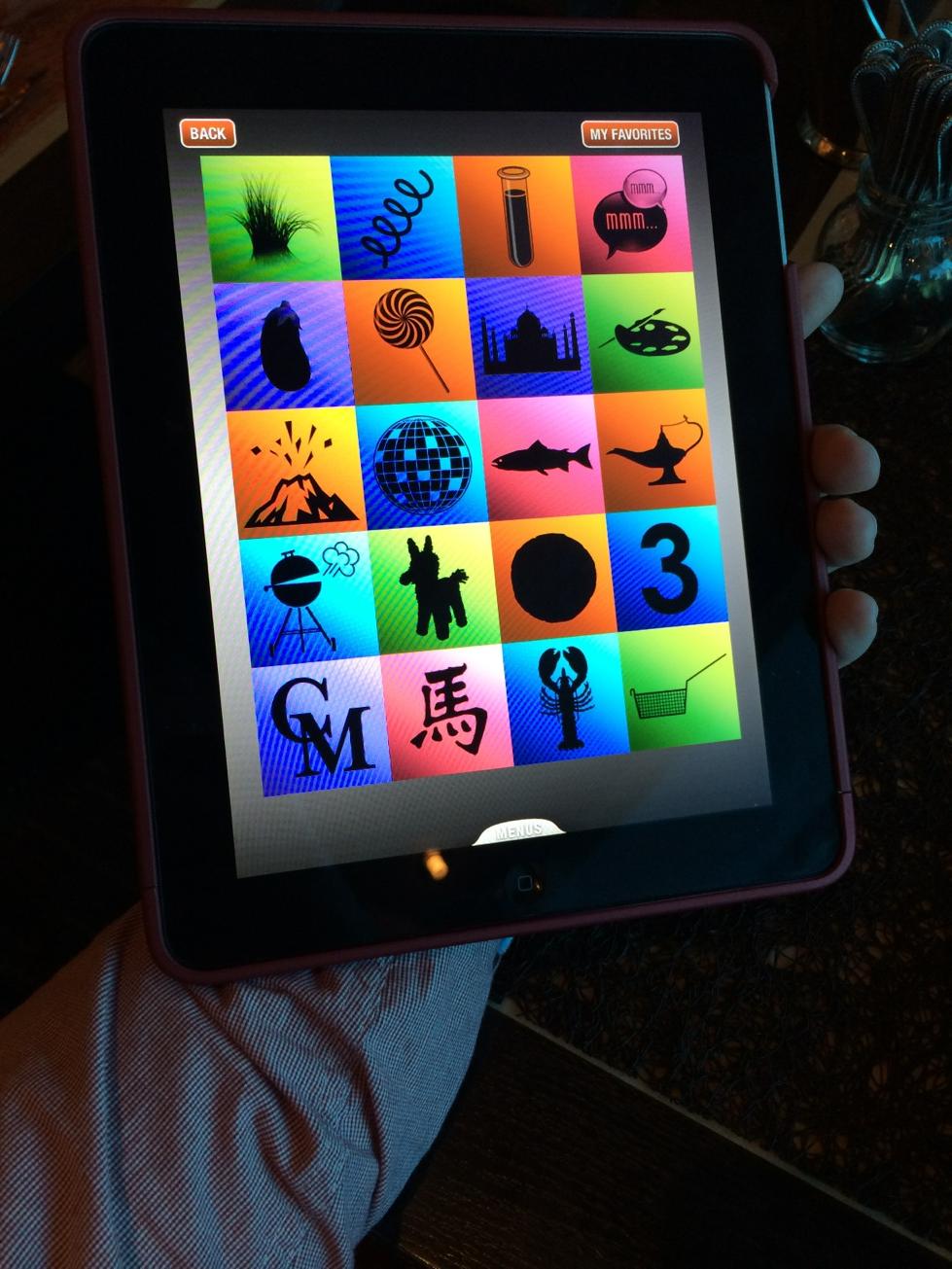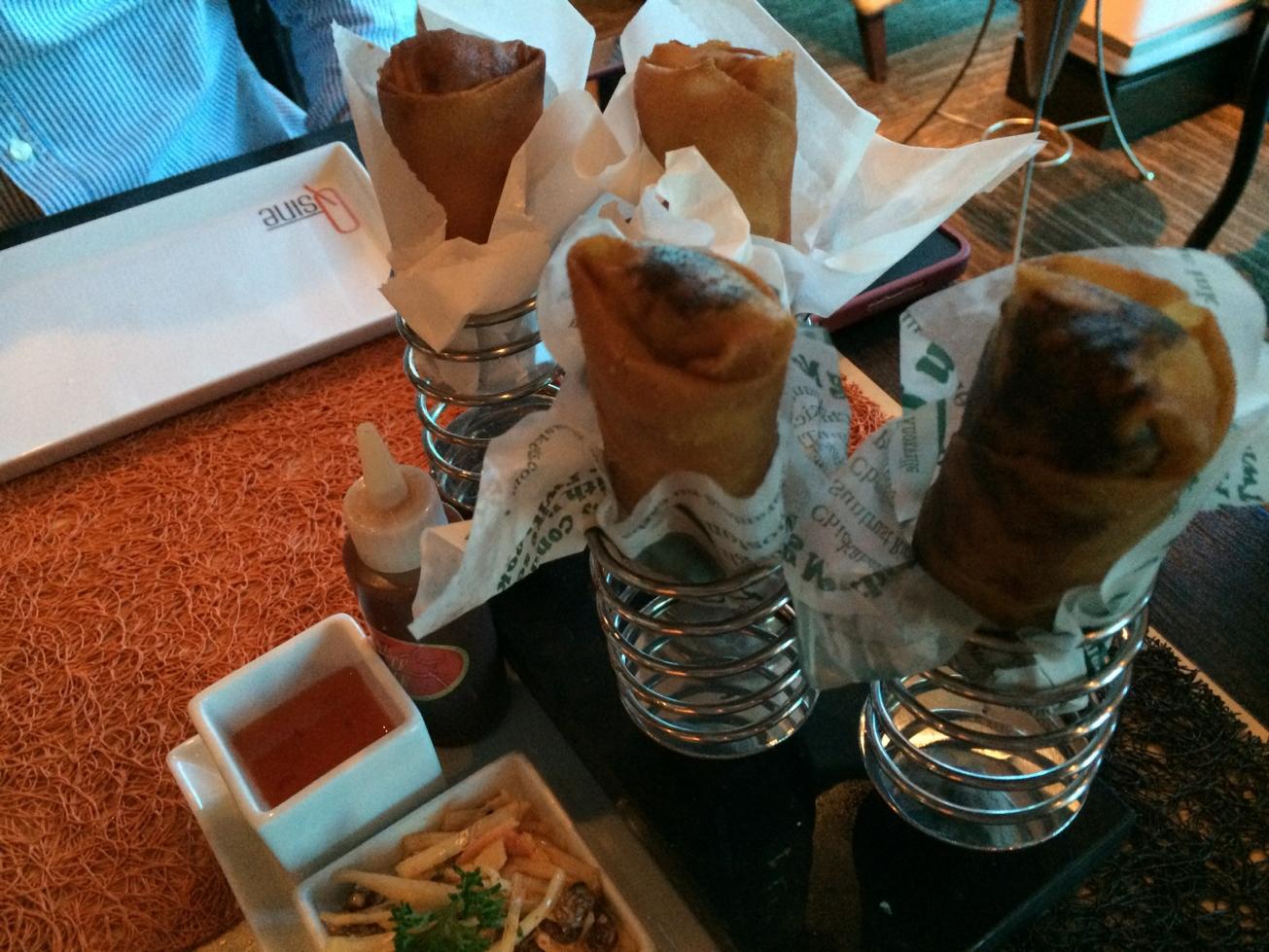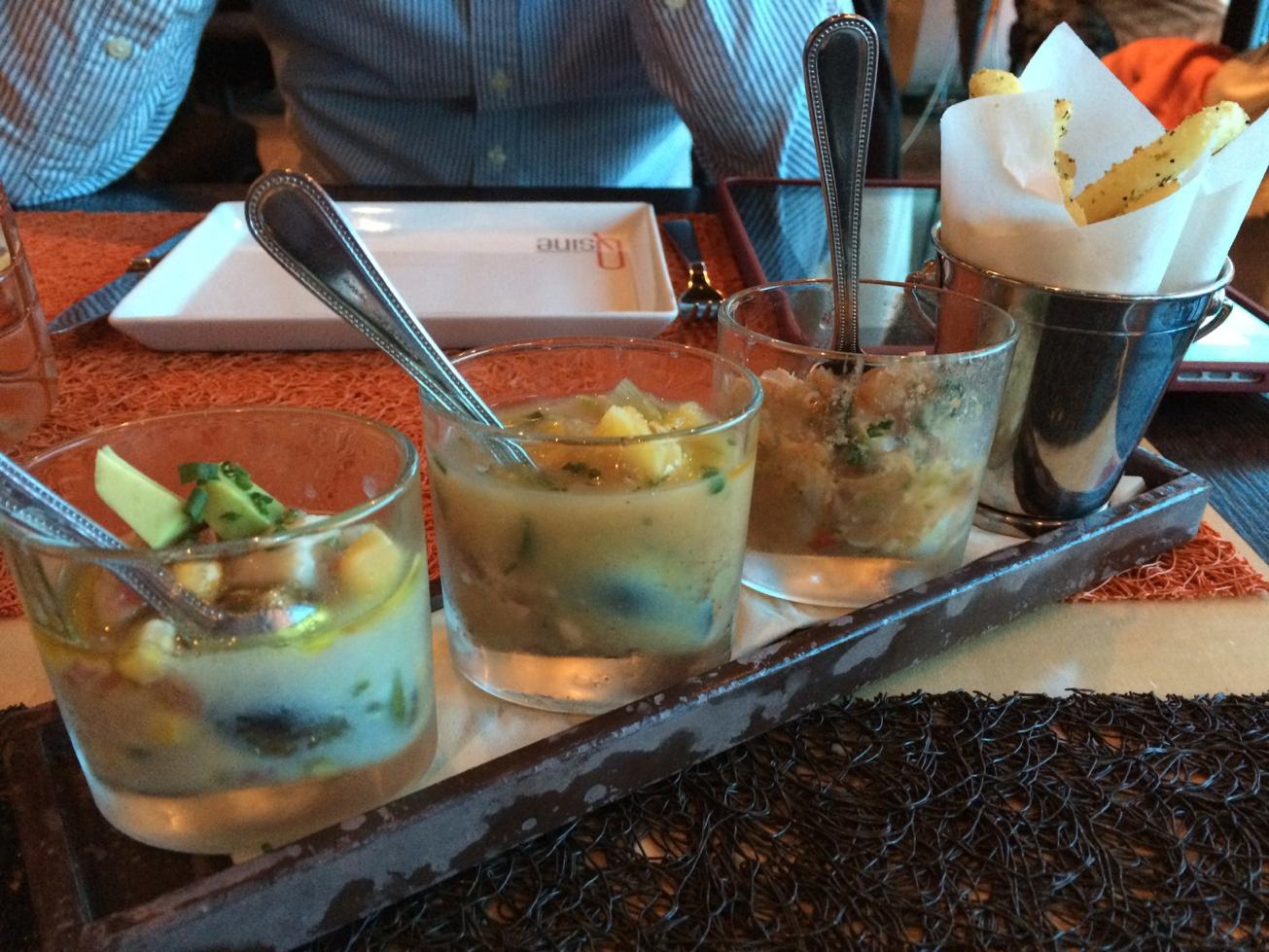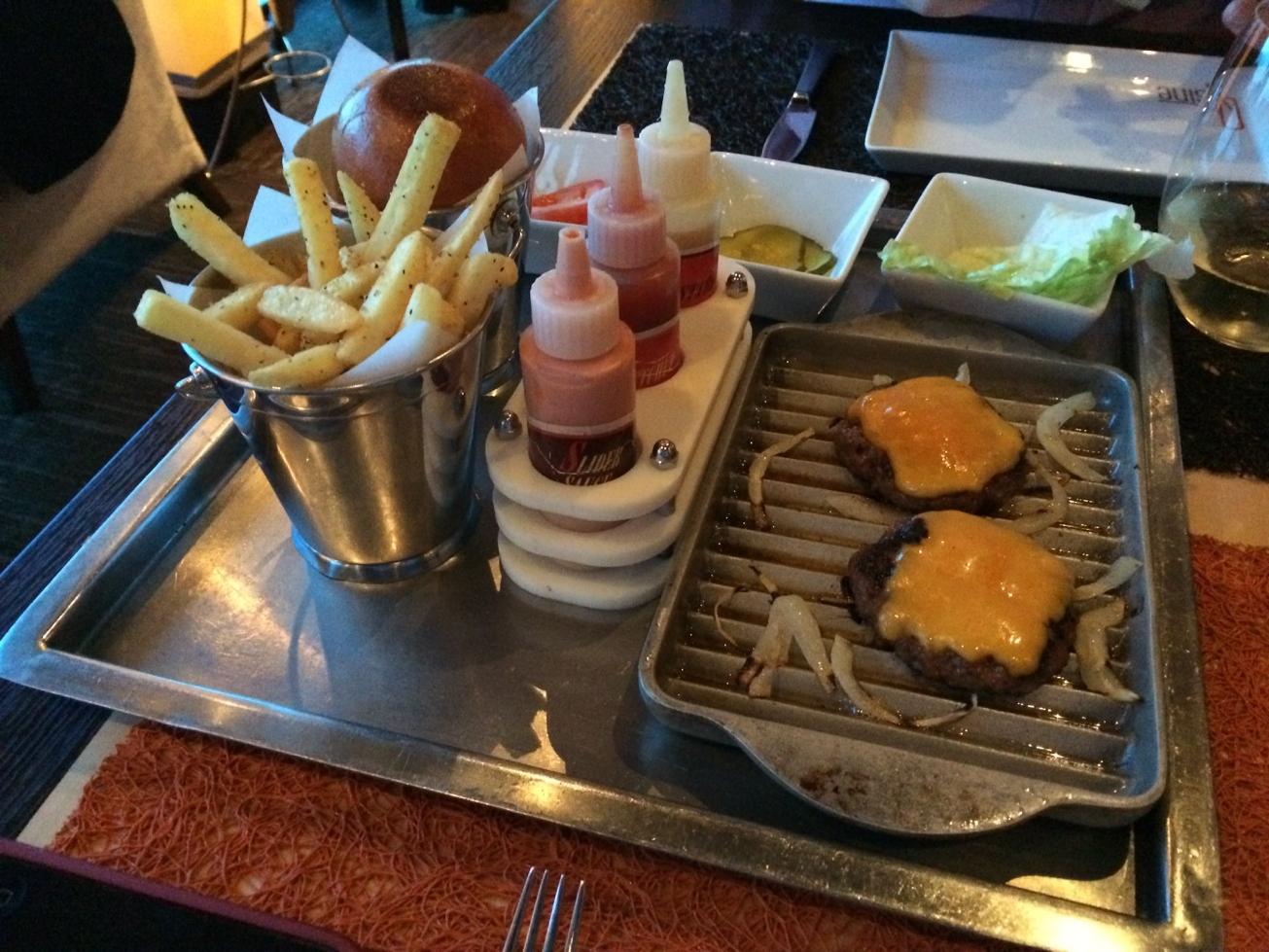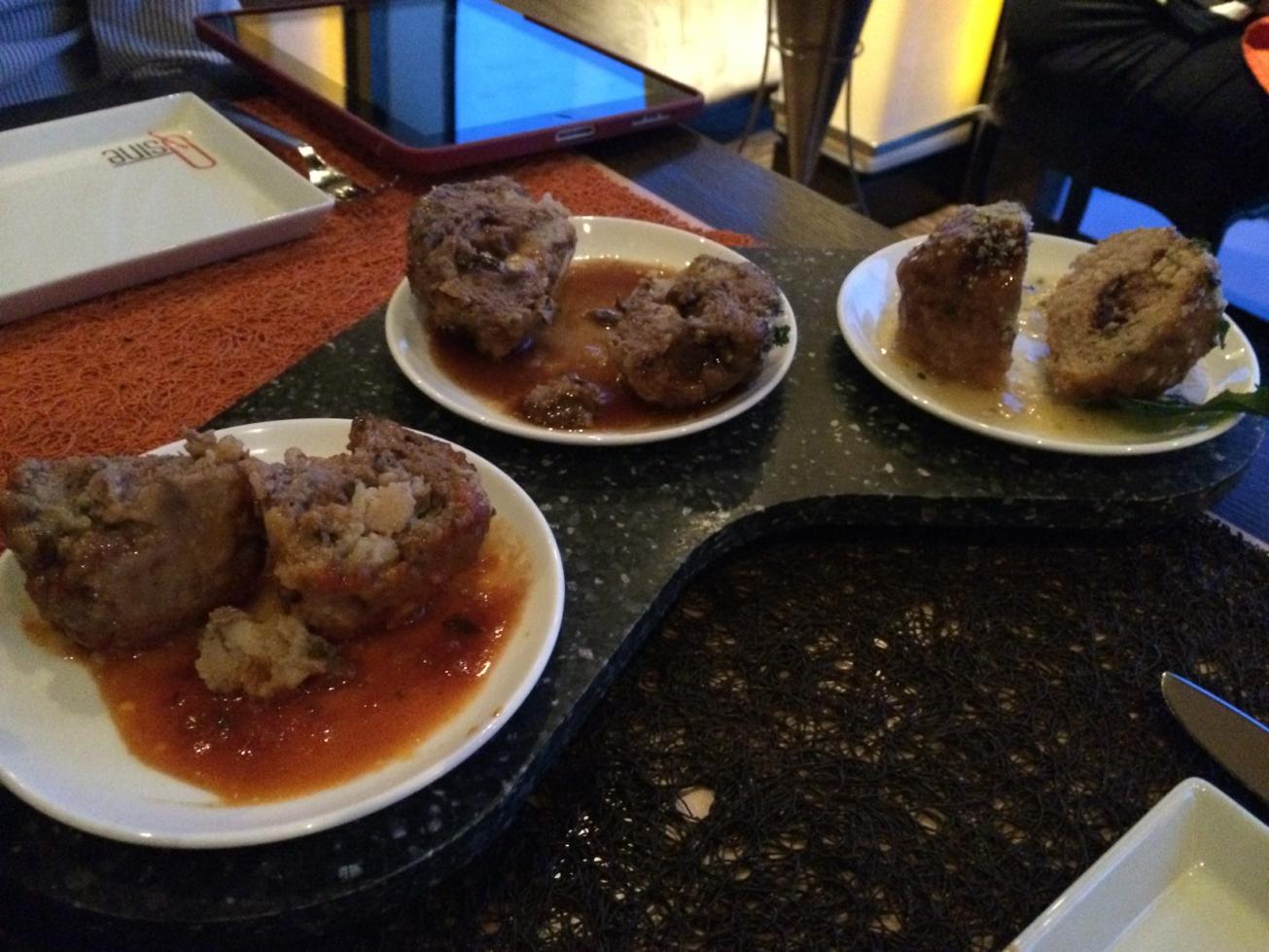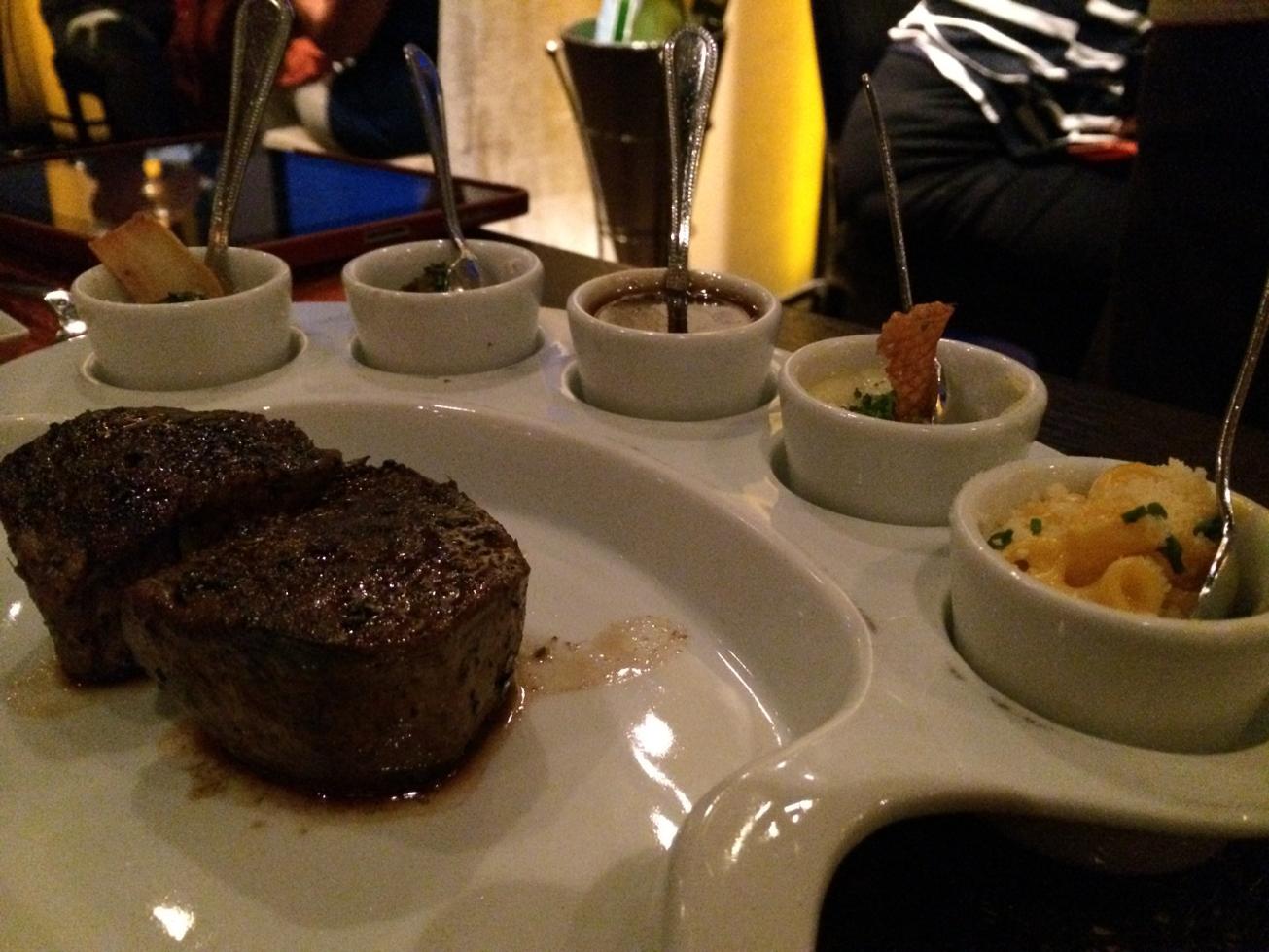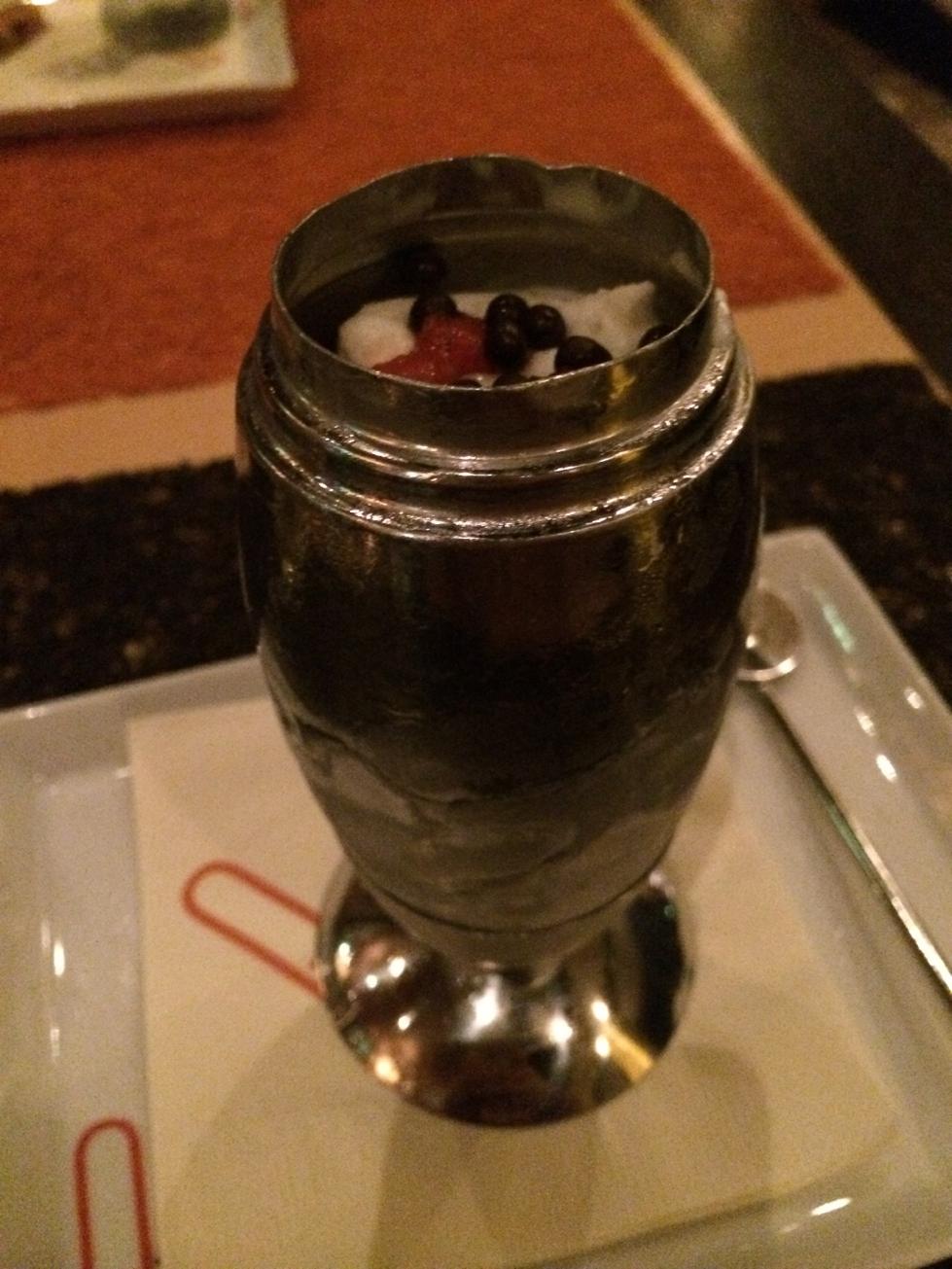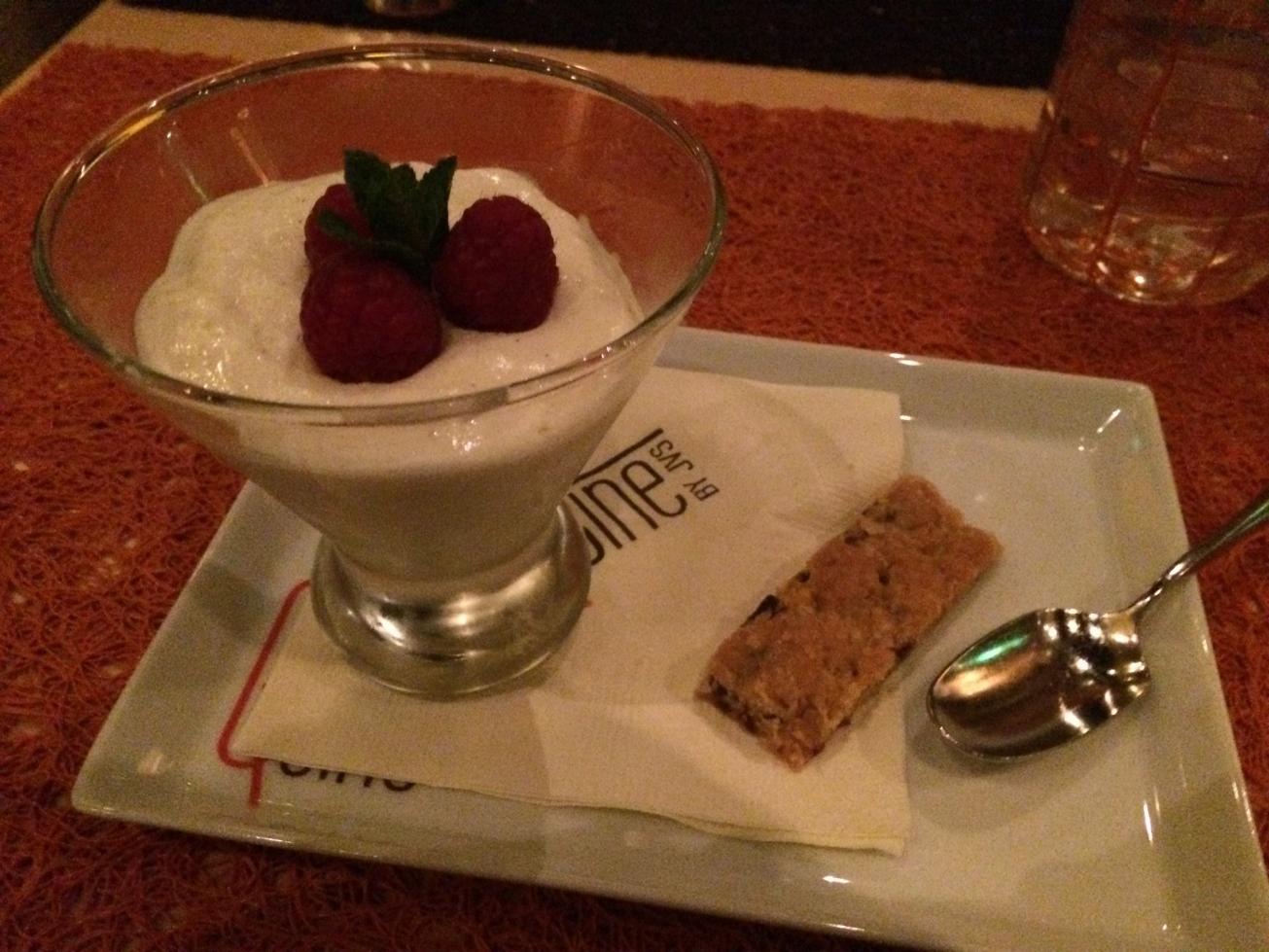 Peng Fei Su
Tonight's show in the Celebrity Theatre was from Peng Fei Su, who was performing Contemporary Chinese Magic. We saw his changing faces act in the showcase theatre show on the first night which was enjoyable and impressive, if a little long-winded. Tonight's show was excellent, however. He did a lot of great magic tricks that, while not new, were done very well and without it being too obvious how they were done. I'm unclear whether this entertainer is a guest or whether he's part of the regular Eclipse entertainment crew who also happens to have a skill that translates well to a one-man show. In any case, check him out if you see him in your planner. One of my favourite shows so far!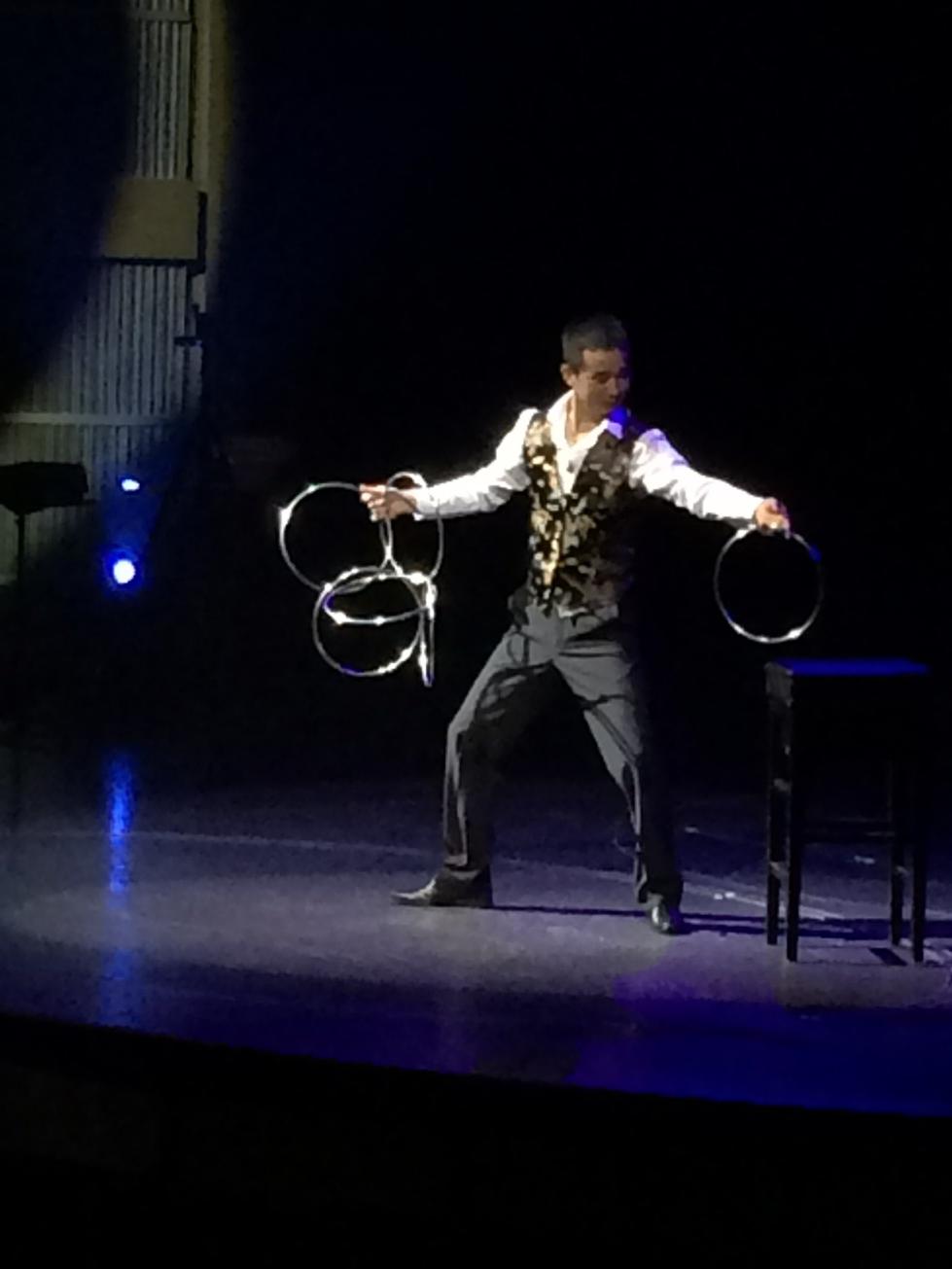 </a>
Tomorrow we have a very early start for our Celebrity Excursion to Rome, so we are having an earlier night. We need to be in the theatre for 07:45; wish us luck!