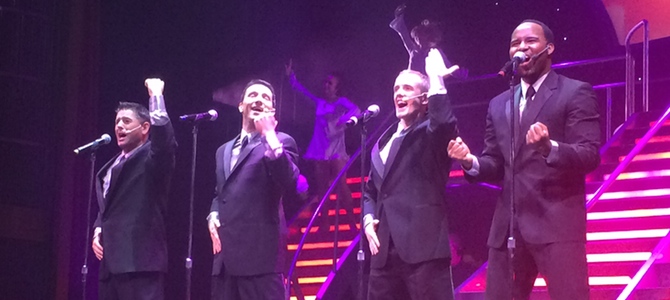 </a>
Today was our second last full day at sea, and second last full day on the cruise! We went to the exciting Hot Glass Show auction, enjoyed lots of tea, and had a look at the shops on the ship. We also read a lot!
Morning Coffee
Once again we started the day in Café al Bacío on Deck 5. Especially on a package, we've come to love this little place as it's a great way to start the day with a nice croissant without the temptation to fill a plate at the buffet. It's a great place to read a book or listen to music from the foyer float up. I tried something different today – Espresso Croccante – an espresso based drink with granola, caramel, and cream. It was delicious, as long as you don't mind a bit of texture to your drink!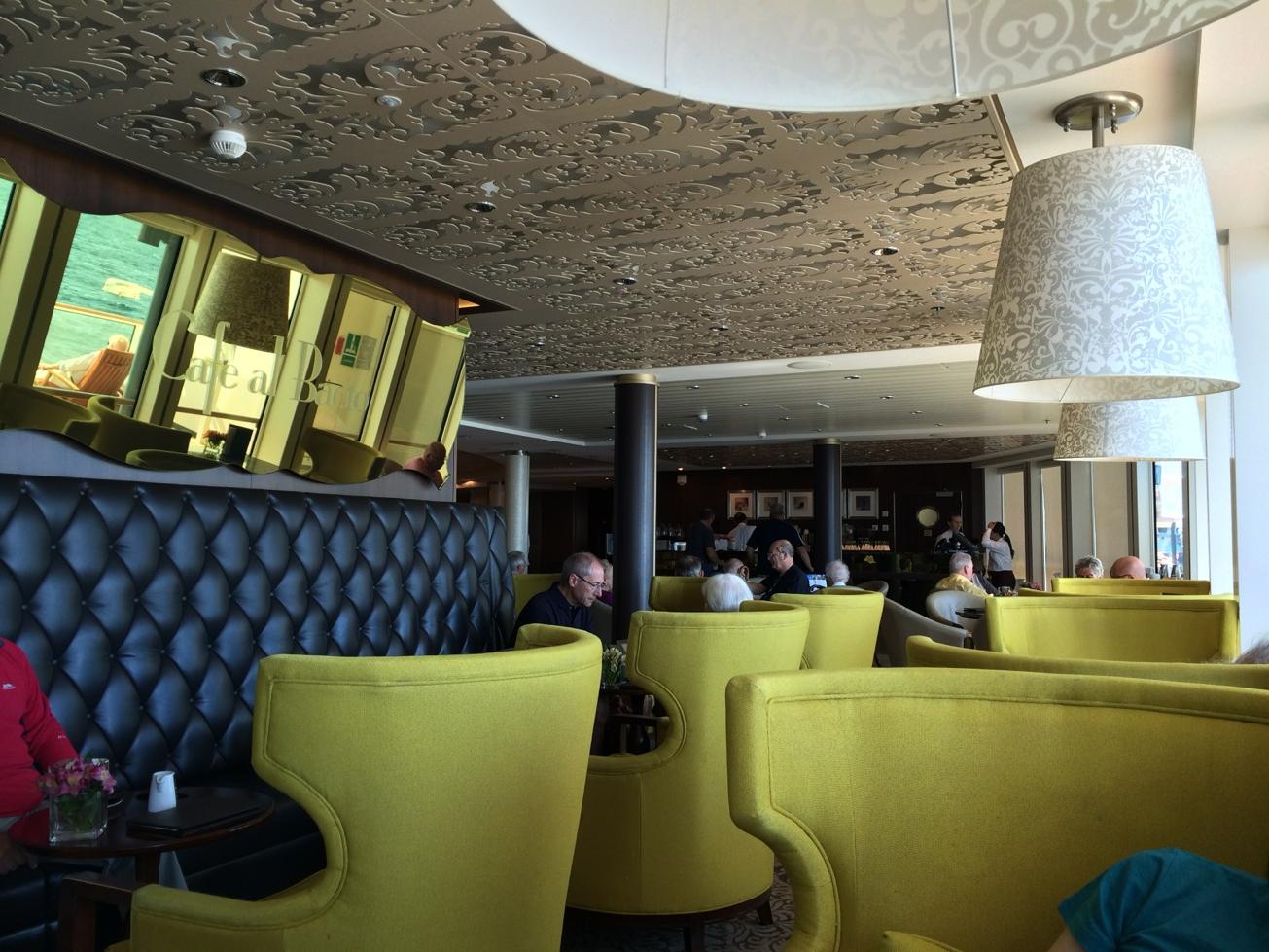 </a>
I did also have a disappointing pot of Earl Grey, which was quite weak. I then finished with a lovely pot of my favourite African Solstice. Then I ran to the loo – that's what you get for drinking a coffee and two pots of tea!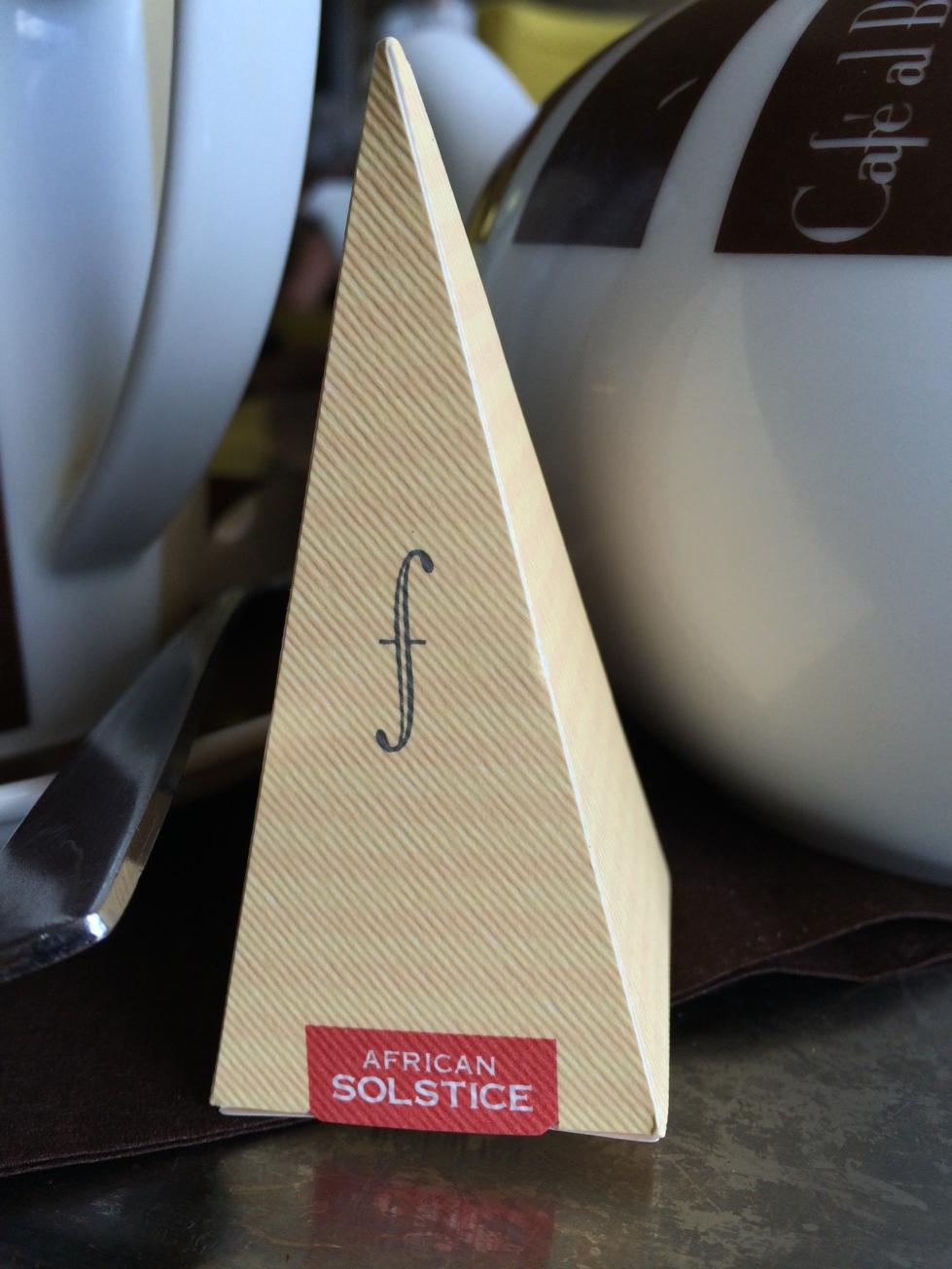 </a>
Hot Glass Auction
At 12:30 in the grand foyer the Corning Museum of Glass hosted the auction where they sell 7 pieces of glass that have been blown at the various shows during the cruise to the highest bidder. All but one of the pieces sold go to a scholarship fund to help train new artists how to use the material. The final piece (normally a piece with pink in it) goes to Breast Cancer Research, which Celebrity apparently have quite a link with; all of the ship's Godmothers have apparently been Breast Cancer Survivors!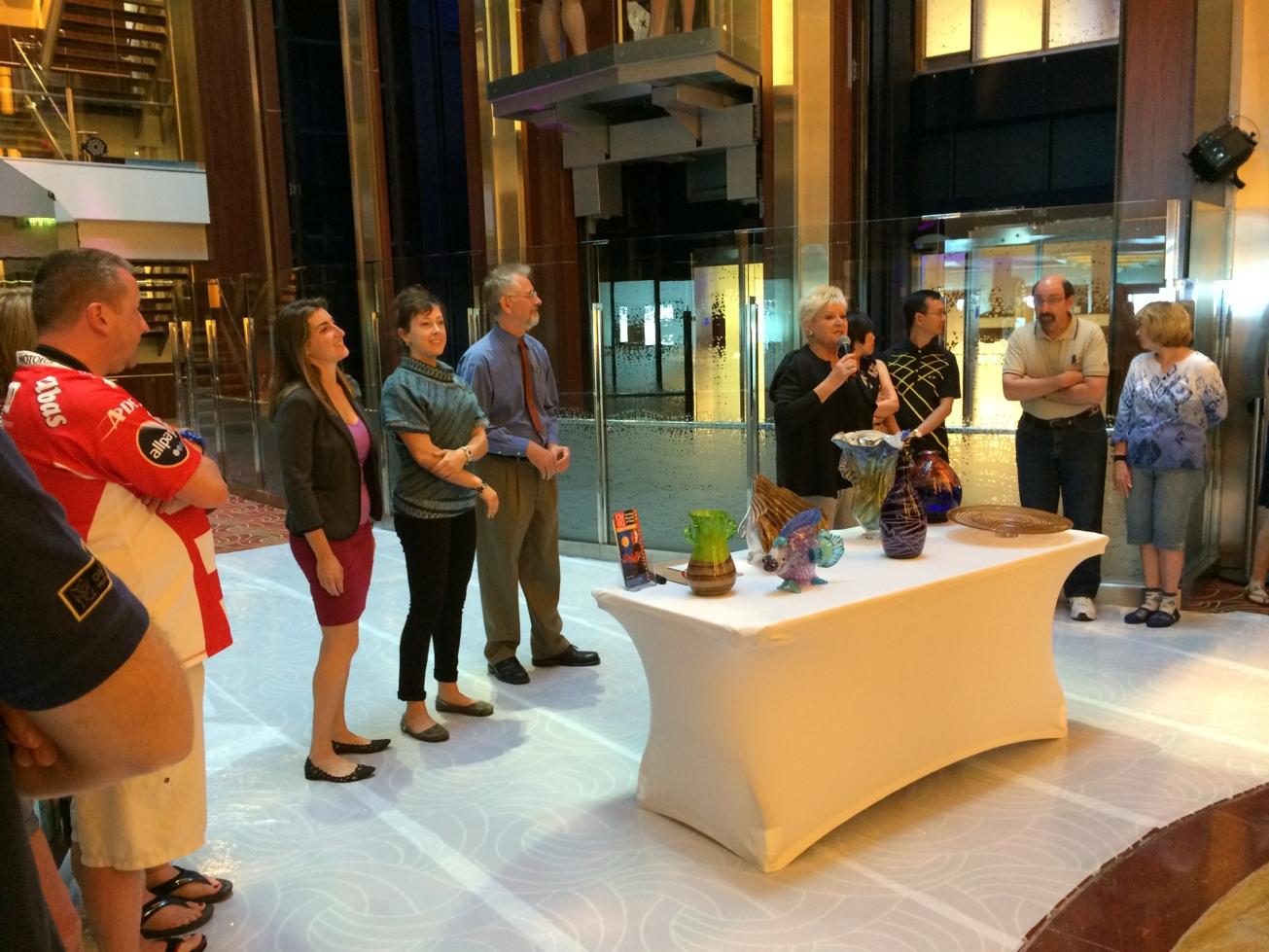 </a>
The first 6 pieces sold raised from $300 to $600 each, while the final item for Breast Cancer sold for just over $1,500! Most of the pieces were rather nice, and there were a couple I had my eye on but none that I could see in our house. As I said before, we bought a piece on our Eclipse cruise last year and we absolutely love it. It's a lovely memento of the cruise, and much better value that a visit to the pushy, overpriced art auctions. Plus, the money goes to a good cause!
Formal Night
Walking into the MDR tonight and the blue candles and photographers were out. It can only mean one thing: formal night! Thankfully we did know before then and dressed accordingly! On tonight's menu were Oysters Rockefeller which I got Alex to order as my second portion, as I know how delicious they are! In addition, I had a lovely kale salad, beef wellington (with a Yorkshire pudding on the side), and a citrus roulade. Alex had rocket salad, duck a l'orange, and baked Alaska. Again, all delicious (except my side of Yorkshire pudding, which I didn't expect to be good).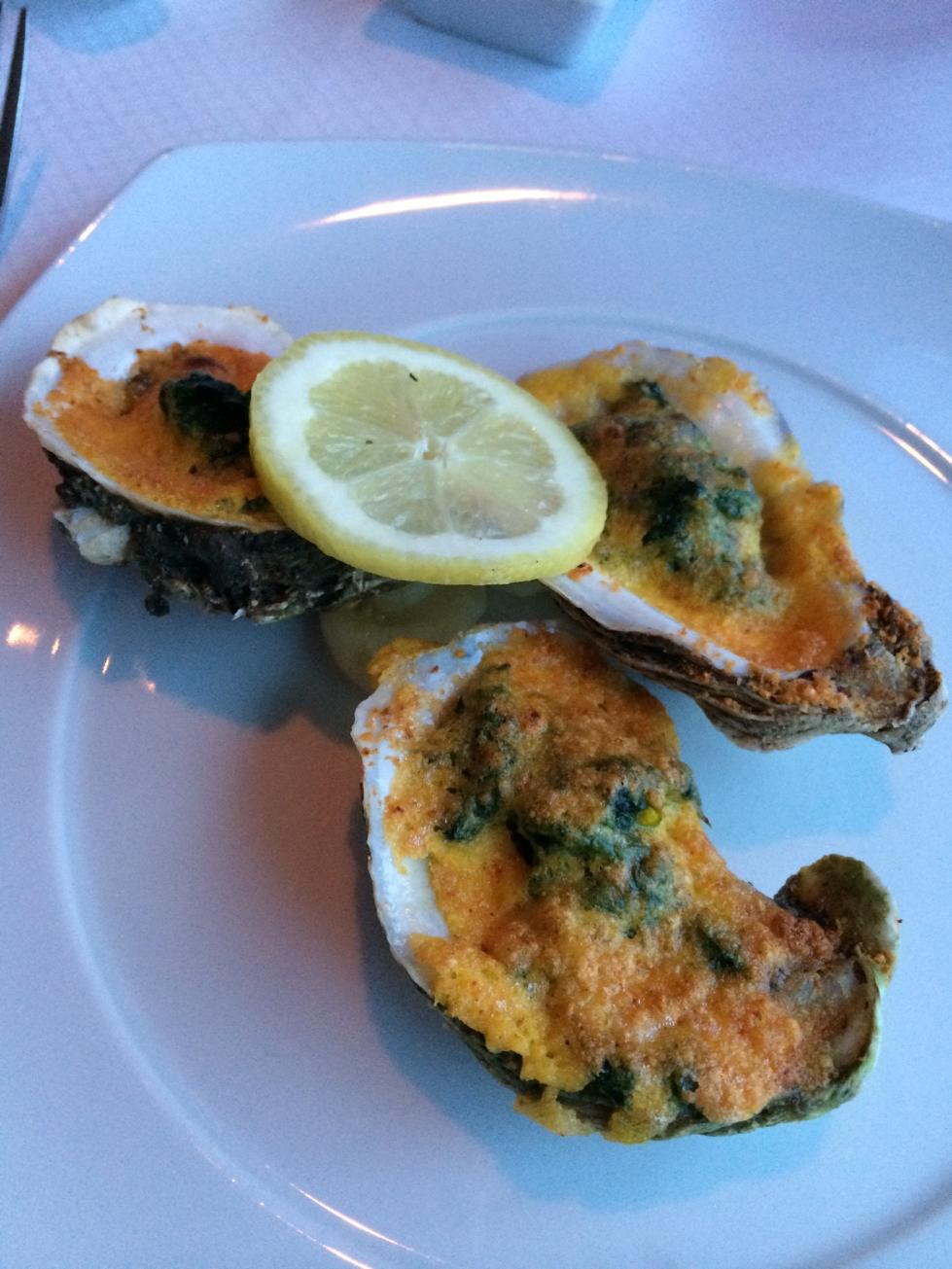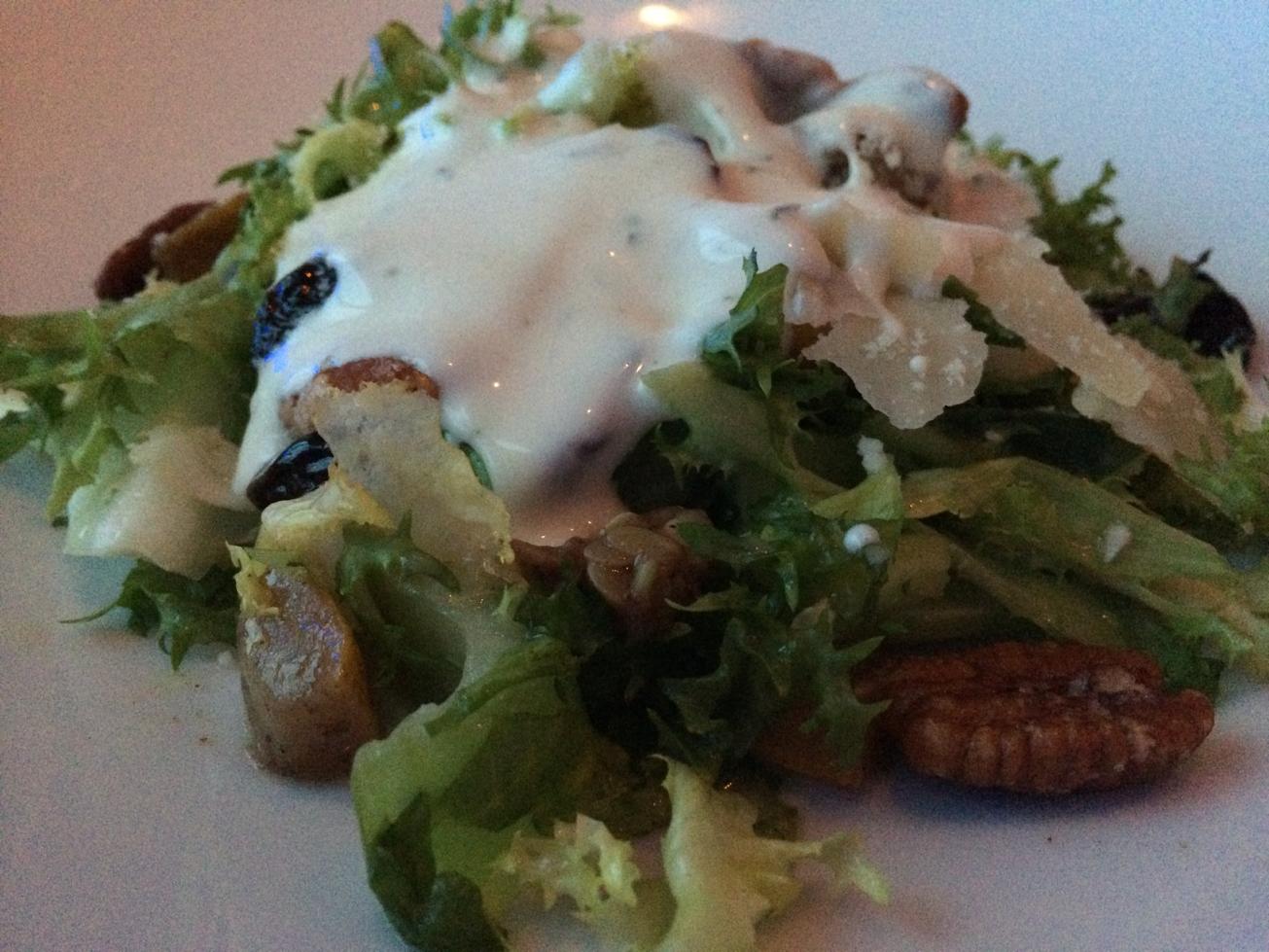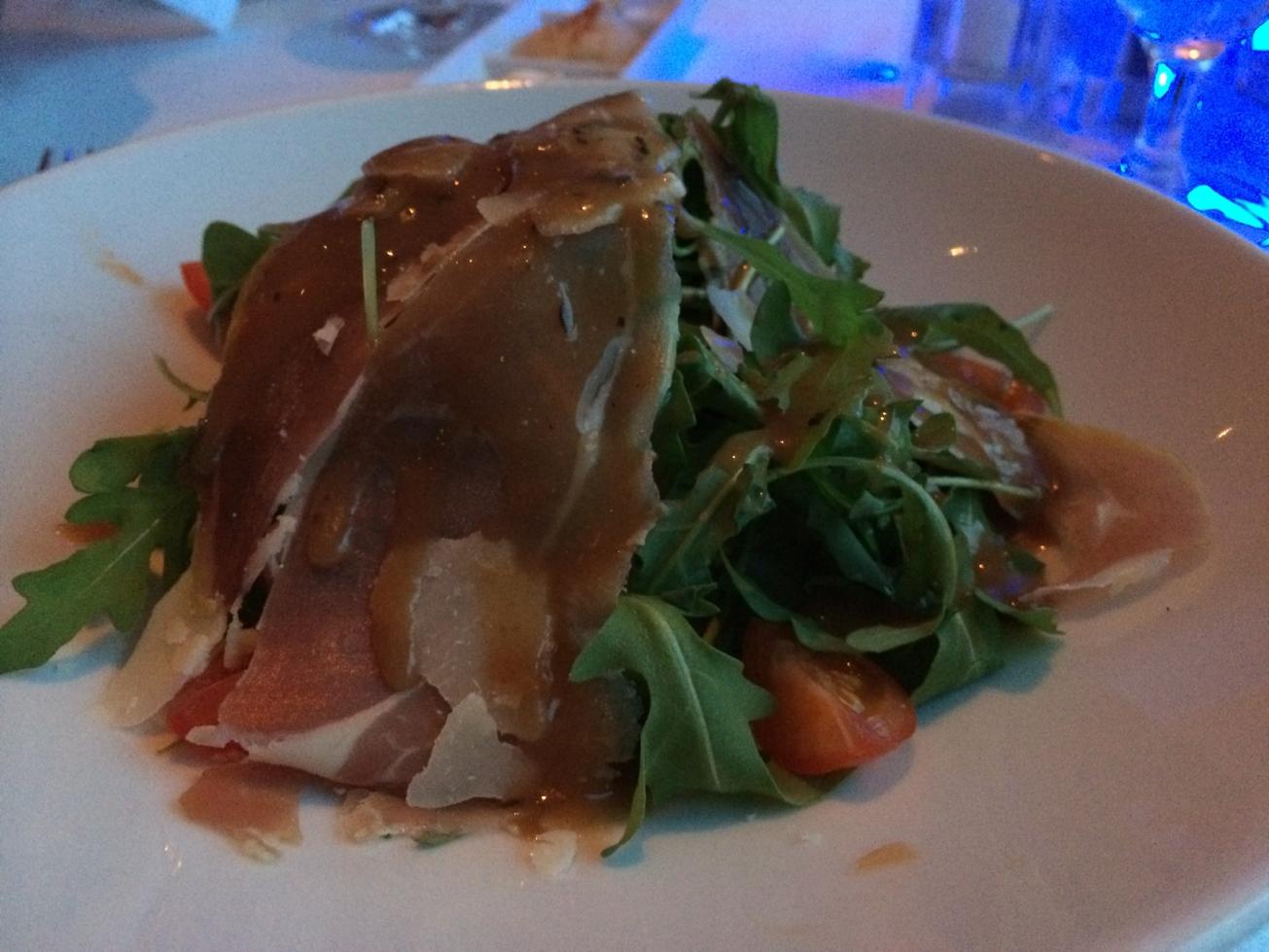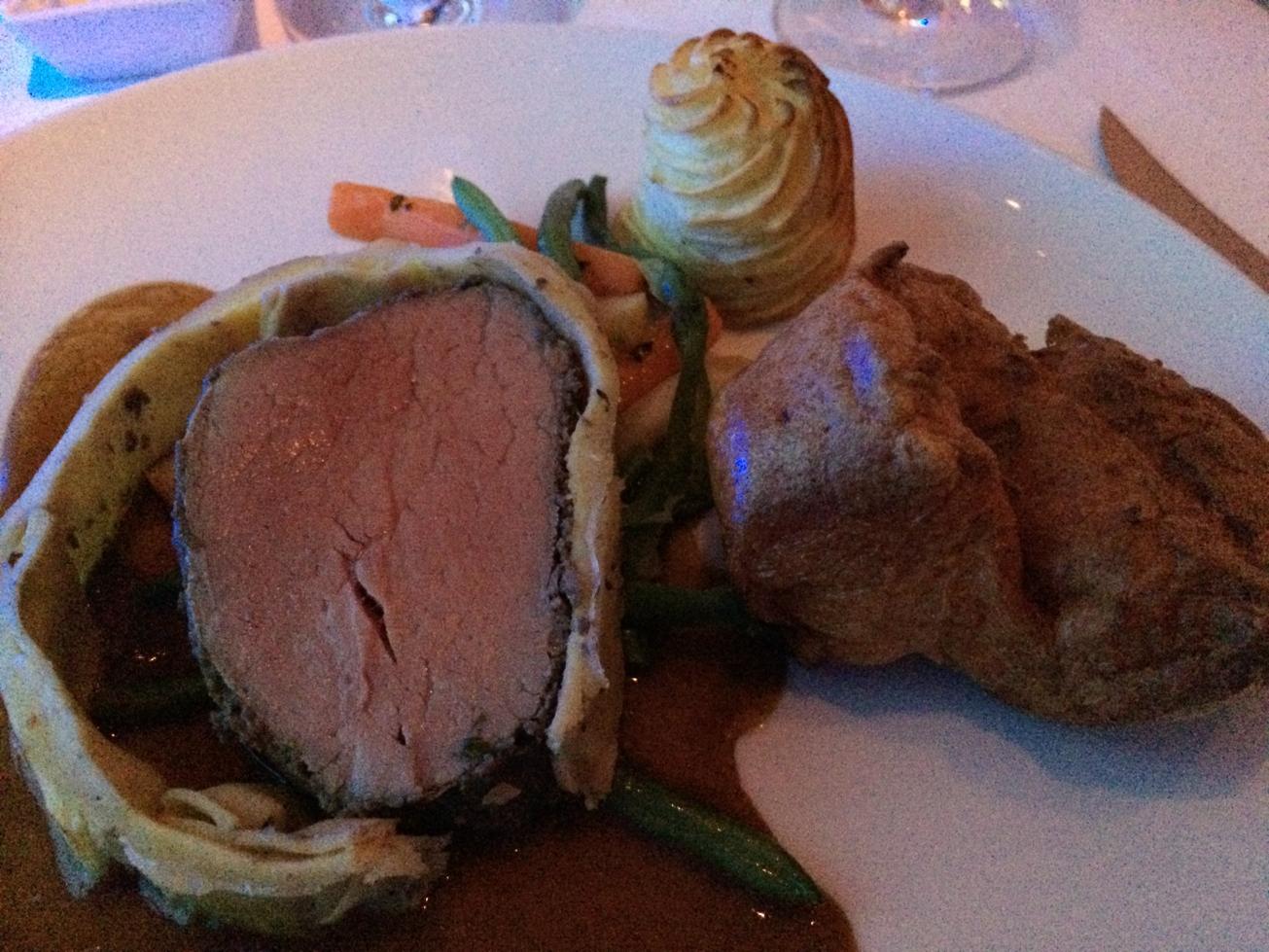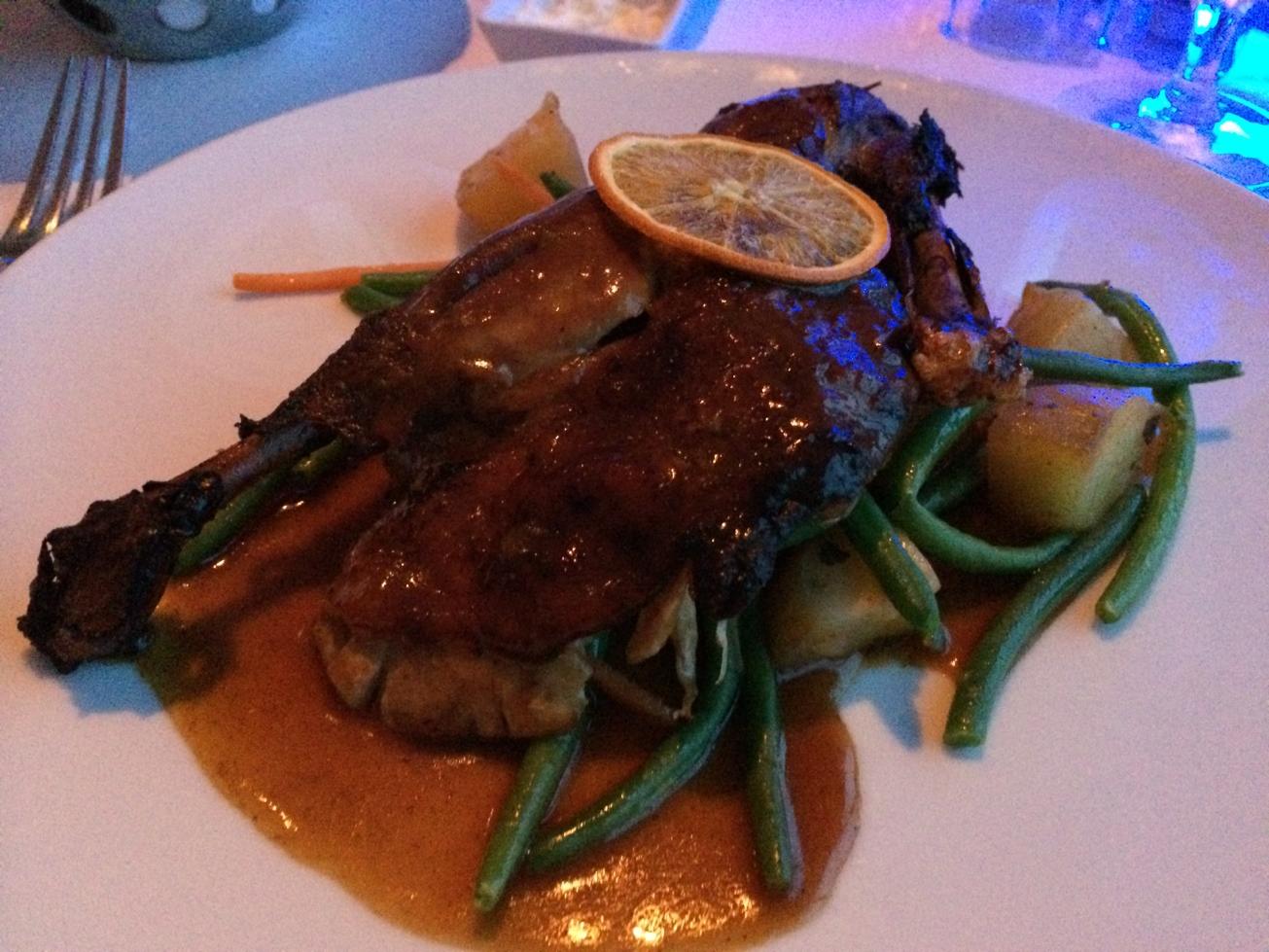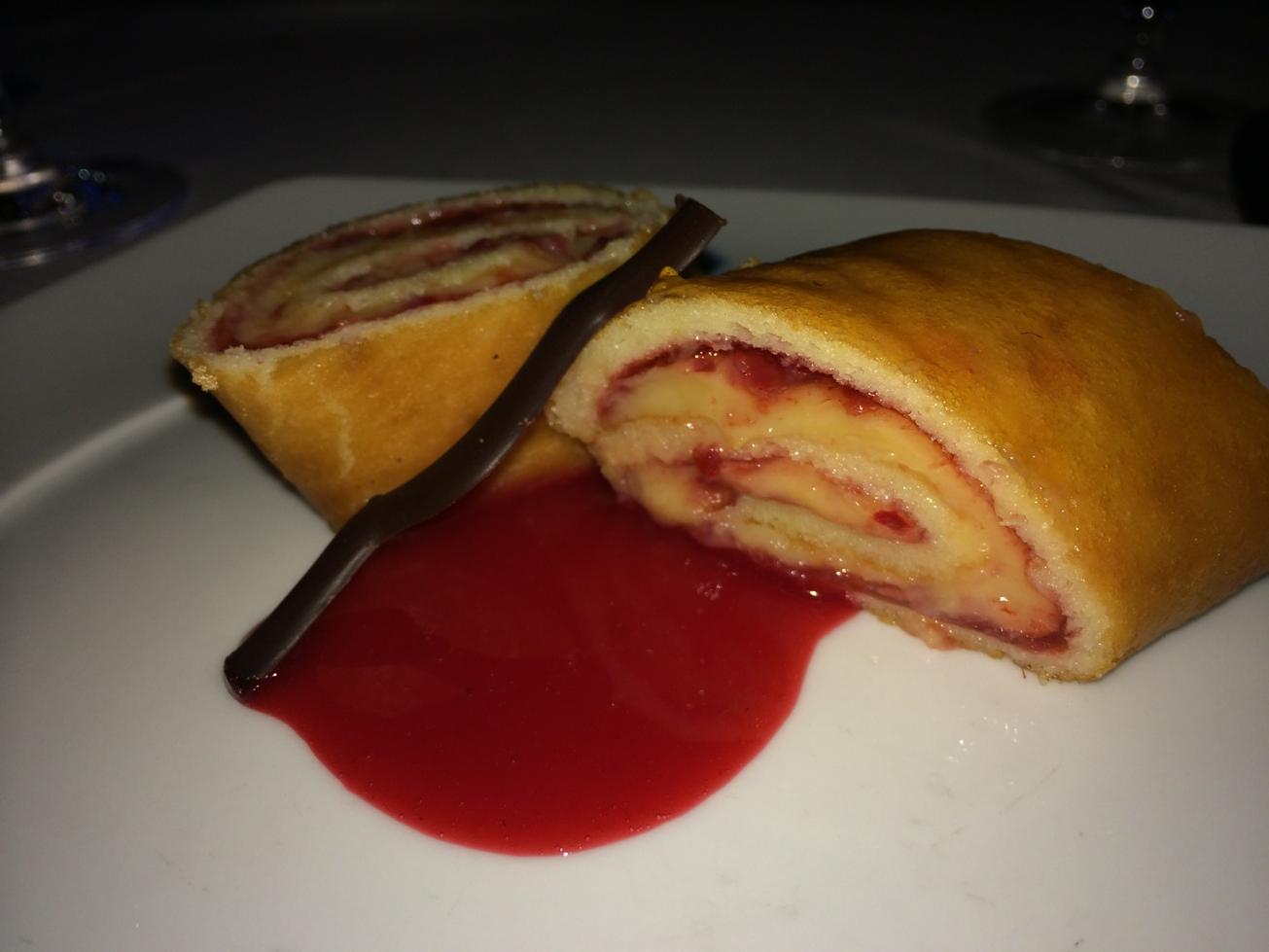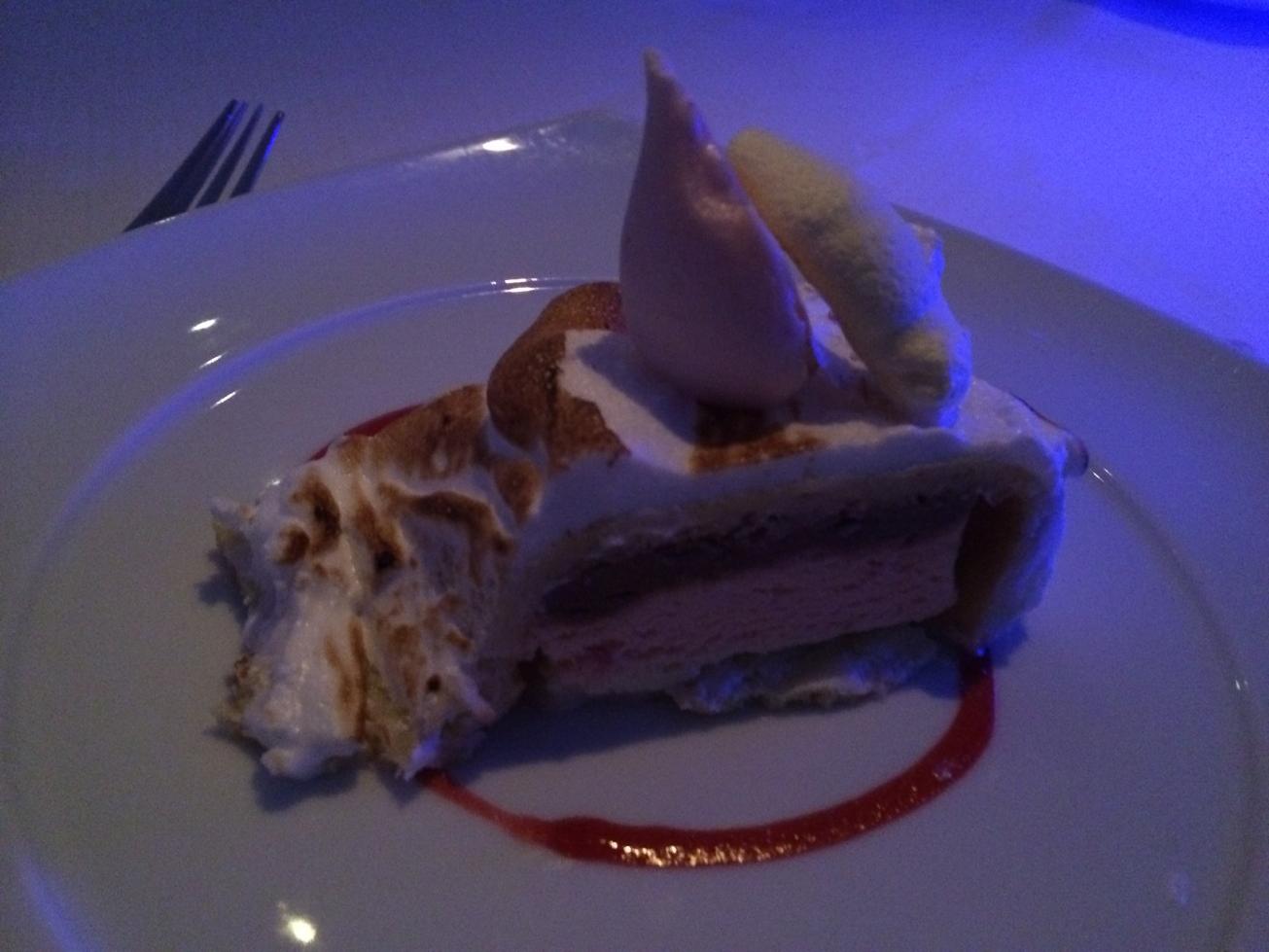 Interestingly Alex has had several of the items he's ordered during the cruise before, and has said that most of them have been better than previously. Given all of the talk about dropping standards on Celebrity, this is good to hear and something I agree with Alex on. That said, those who loved the final-day Brunch will be sad to hear that it has indeed gone. Our waiter said that it was held in the buffet, but this wasn't in Celebrity Today or even listed under the opening hours so who knows.
As it was the final formal night, Sue arrived with the head food and beverage staff and thanked us all for coming, and allowed us to show our appreciation of the waiting staff as they paraded around the restaurant to music and waving napkins. A lot of fun, and well timed to not interrupt main courses etc.
We did pay another visit to the casino after dinner too, which was always a fun way to donate to the Celebrity Cruises cause!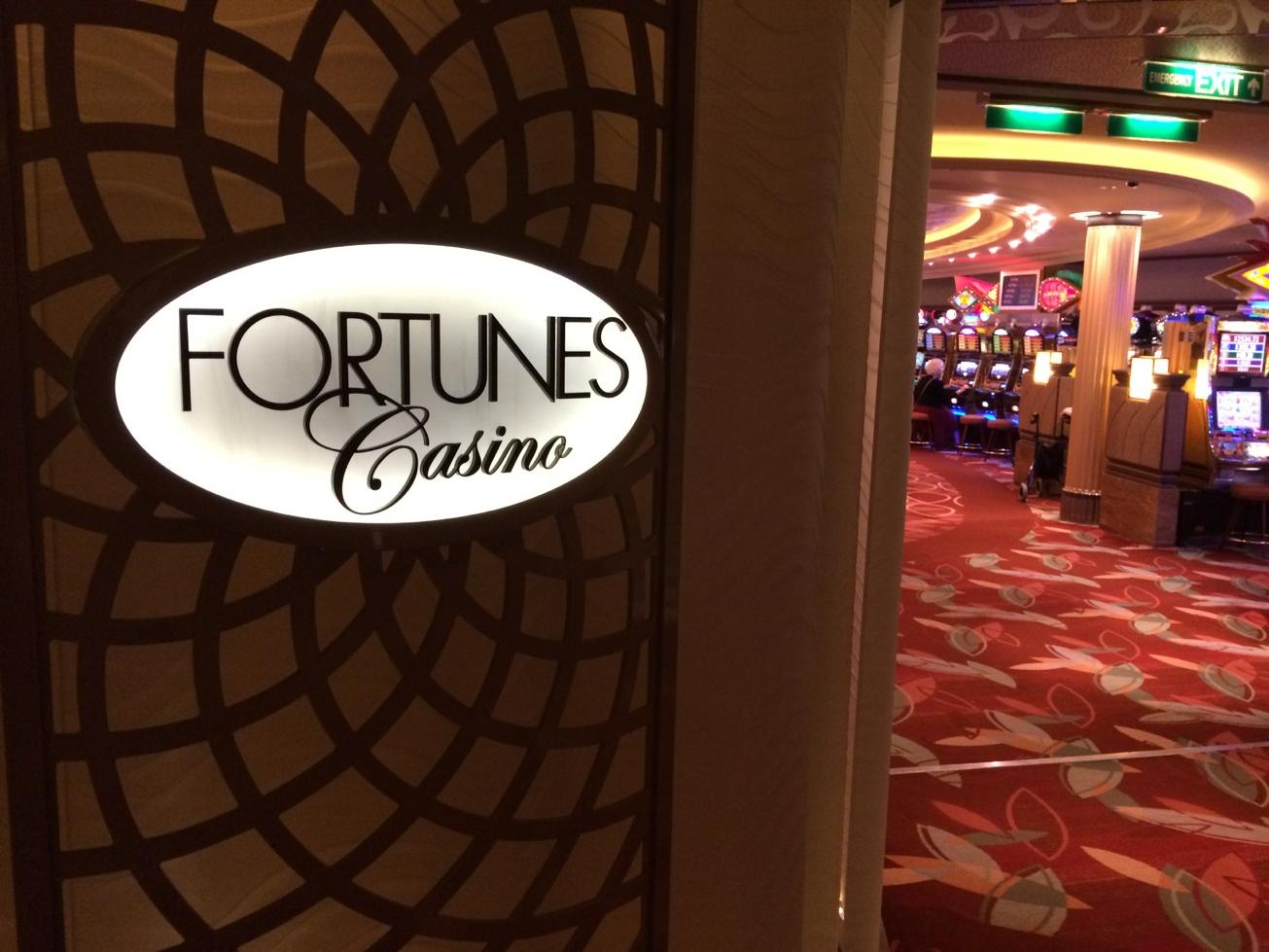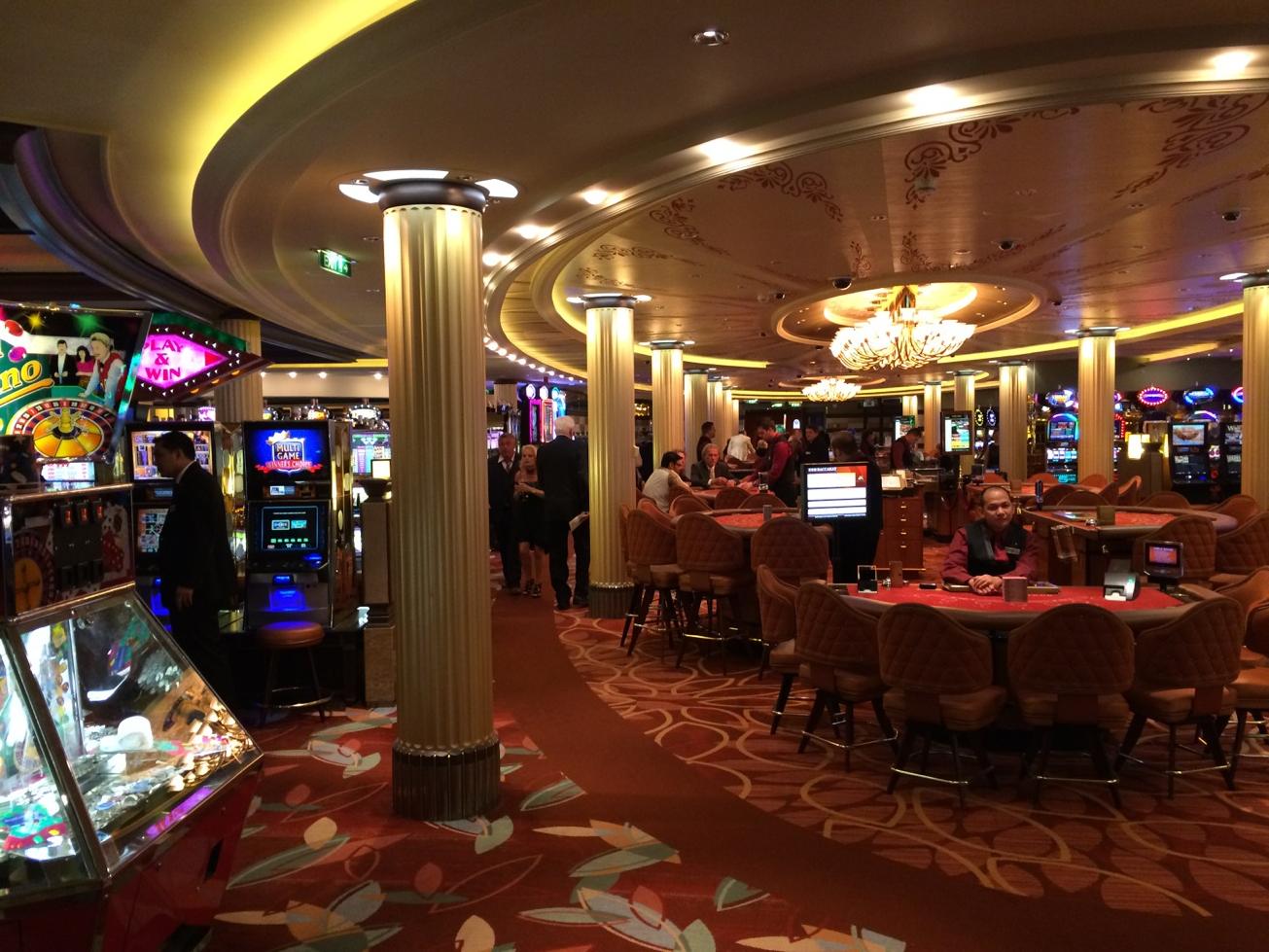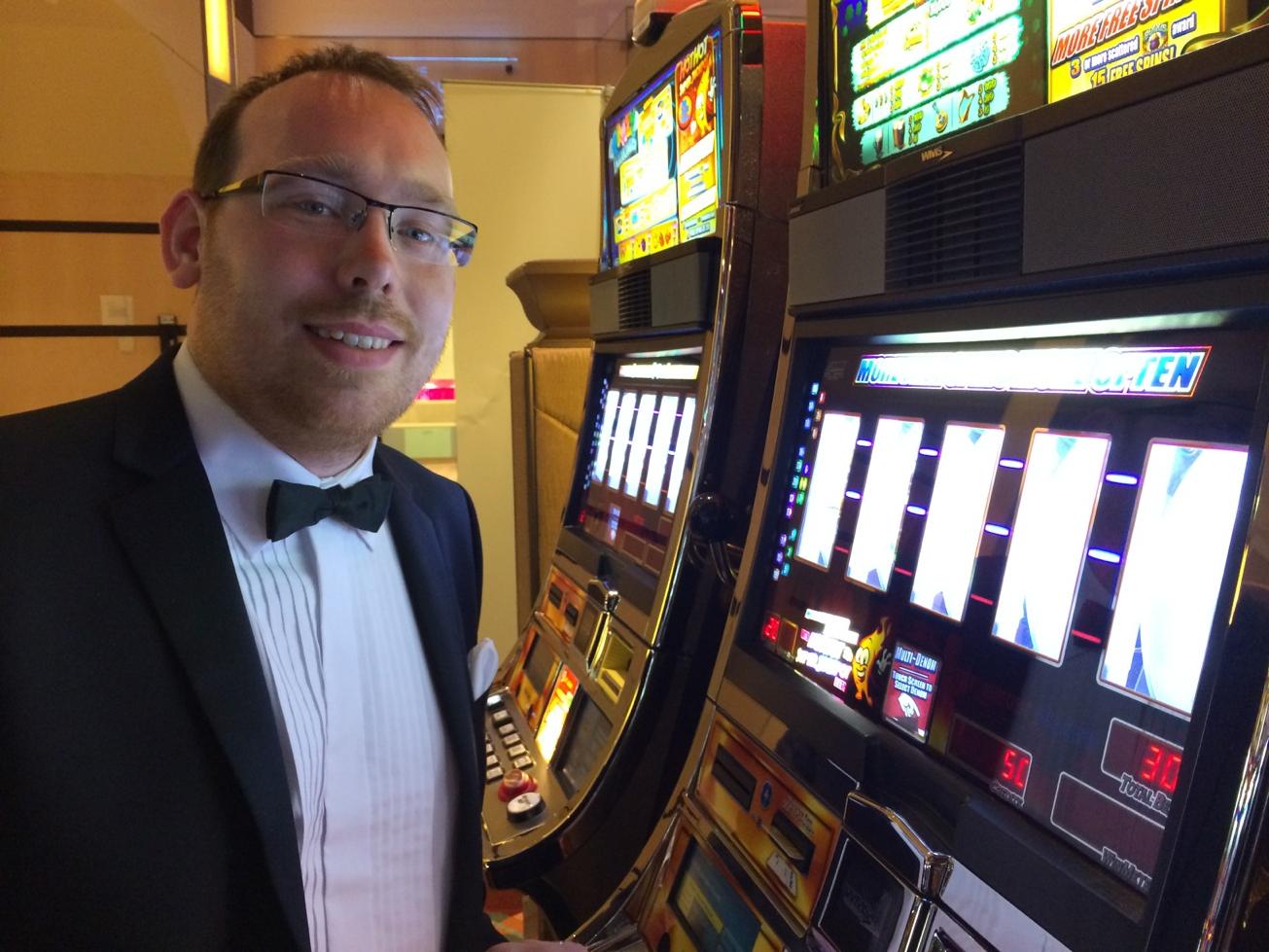 Celebrity Theatre: Ovations
Our final production show of the cruise is one we have definitely seen before, which brings the music of the West End and Broadway to the stage of the Eclipse. It was great fun and they had an especially good medley of Les Miserables. There were a few I'd never heard of, and no Miss Saigon, but beyond that it was a good, energetic show. Unless you have an aversion to musical theatre you should enjoy this one!
</a>
Liars Club
Those who remember the BBC comedy Call My Bluff (what a great show) will be familiar with the concept of tonight's late-night, adults only entertainment in Celebrity Central. Three staff panelists provided their definitions of four lesser-known words from the dictionary, with the audience guessing which they thought was the correct one. Panelists were Perry Grant, the Staff Captain, and Activity Manager Jermaine. With words like Willywaws, Pisonia, Hawshole, and Erectorang (spellings possibly wrong) you can imagine the sorts of definitions being suggested! Perry especially gave some hilarious answers, but all panelists were fun, and the audience was in fits of innuendo-induced laughter.
If you want to play along, have a go a guessing your own definitions in the comments! Try to keep it clean…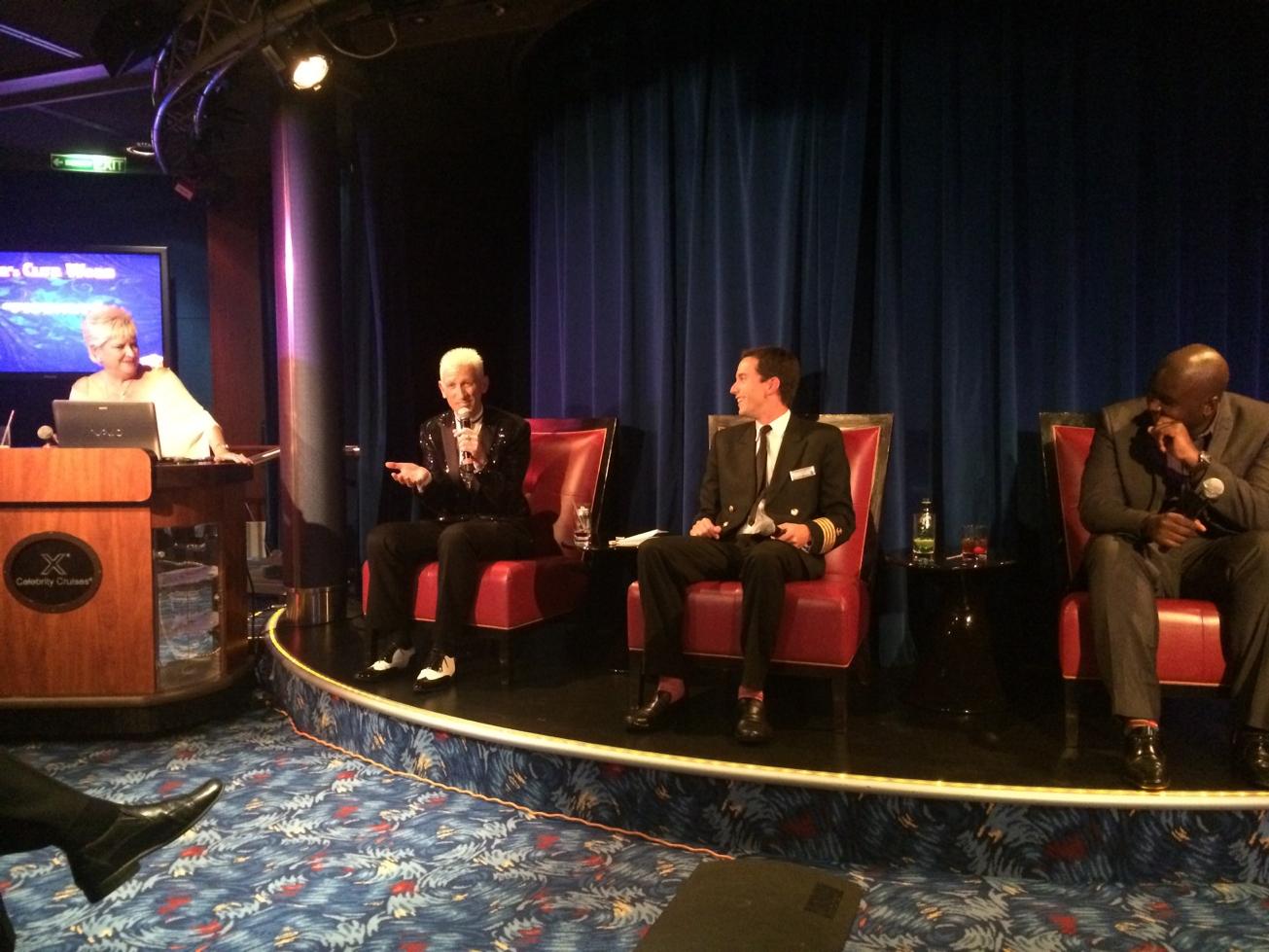 </a>
That's all for tonight. Hopefully we'll make the most of our final day tomorrow before arriving in Southampton!