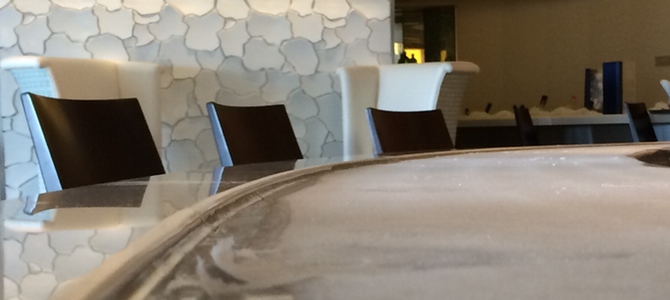 </a>
Today is our last day on Celebrity Eclipse, and we tried to make the most of it. We went to a Star Chef cooking show, watched people get excited over cheap stuff, and tried to pack in the downtime!
Star Chef
After our usual morning in Café al Bacío, we did a little reading and relaxing and then headed to the theatre for the Star Chef competition.
This is a show that we attended on Eclipse last year, that is a bit like a TV cooking game show. The idea is that two chefs are joined by two guests who prepare a meal from a common set of ingredients against the clock. The resultant dishes are then judged by three further members of the audience. The whole thing lasts about 45 minutes and is good fun!
This time, I volunteered to judge the food (because we don't get enough food on the ship as it is) and joined two fellow guests on the stage to sit on the panel. Food was judged on taste, presentation and name (which they had to come up with). All a bit of fun, and included a glass of white and red wine too (because there isn't enough alcohol on the ship as it is). One of the chefs tried to bribe us all with a little pin badge, but spoilsport Sue confiscated them! What a shame. He won anyway though!
It's good fun, even if you don't go on stage: pop along and get involved! One thing I did notice which Alex and I found quite funny was their choice of pre-show music: Starships by Nicki Minaj. For those who aren't familiar with the song, its lyrics are quite explicit (and weren't censored in the version they played) so I thought it was an odd choice of song for a family-friendly game show at 11:00am!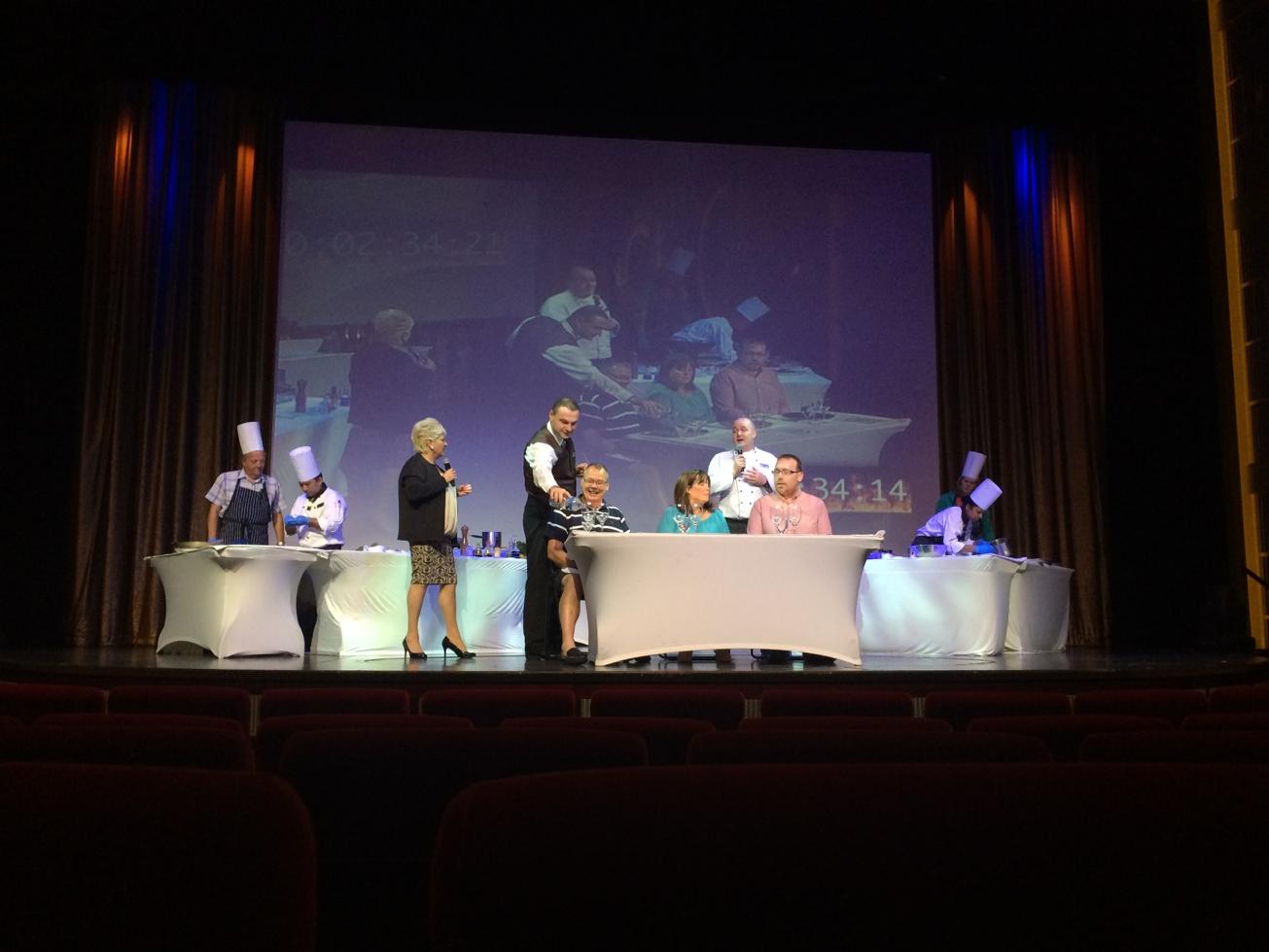 </a>
Celebrity Today has advertised a special shopping extravaganza, and these seem to happen a few times during a cruise. They fill the corridor by the shops with stalls of watches, jewellery and other such stuff and the passengers are whipped into a frenzy by this! We've seen people fill baskets with cheap gift sets with a watch, bracelet and pen (or whatever combination if available). The stuff doesn't seem particularly good, but it certainly is cheap. They also advertised special discounts on Citizen, Tag, and other brands of watch.
I was actually passing the watch shop one day when I popped in to see what they had (I like watches) and got a price for a Citizen watch. The price was good; cheaper than I could get even on Amazon back in the UK. I also saw a slighter higher end Raymond Weil watch that I preferred, but couldn't justify. In any case the prices quoted to me at the shop normally were the same as those available at this 'special event'. Still, people went mad for it!
They actually opened a new Michael Kors store on board yesterday (the result of various banging and drilling sounds that had interrupted some talks in Celebrity Central). This had people queuing out of the door! People are clearly in the SPEND SPEND SPEND mood on a cruise! I've never even heard of Michael Kors, but people seemed to think they were getting a great deal.
What do you think? Do you like to get a bargain while cruising, or do you steer clear of the on-board boutiques?
Choir & Perry Grant
A back to back extravaganza was in the theatre this afternoon. 40 or so passengers have been rehearsing hard over the last two weeks for the Eclipse Choir, so we thought we'd show our support by popping along. It was a short performance consisting of a Beatles medley. It was nice to see so many passengers very happy on stage and having taken the time to rehearse to do a show. The theatre was very busy for them too, so I'm glad plenty of people turned up to show their support.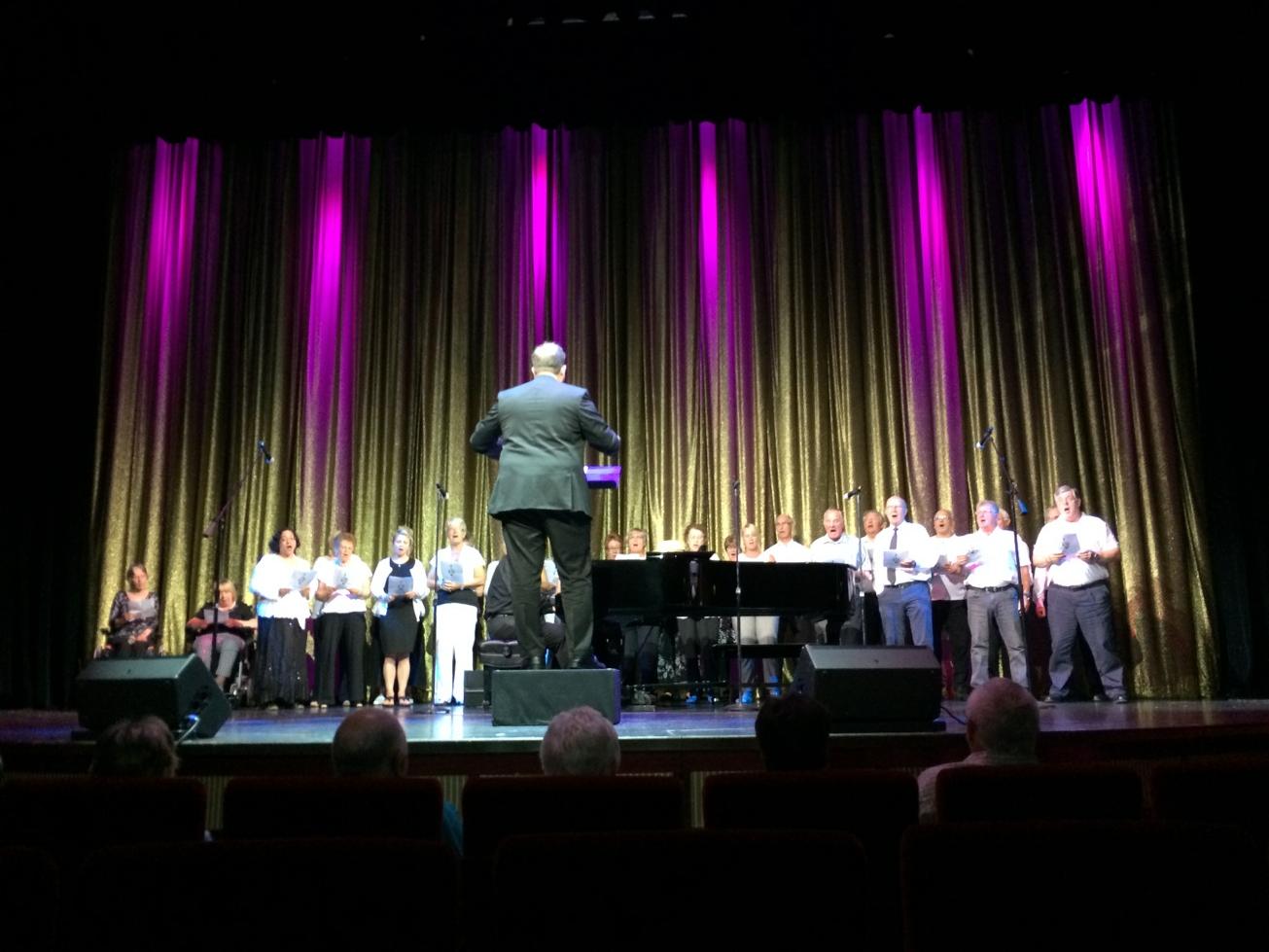 </a>
Immediately after the choir Perry Grant was joined by the Eclipse Orchestra in an afternoon matinée concert. This was good, but didn't have as much of the Perry Grant wicked humour as it was a family friendly show, and more like a rehearsed concert than his usual intimate piano bar style. Even though I didn't know many of the songs it was still good fun! His waistcoats were varied and dazzling!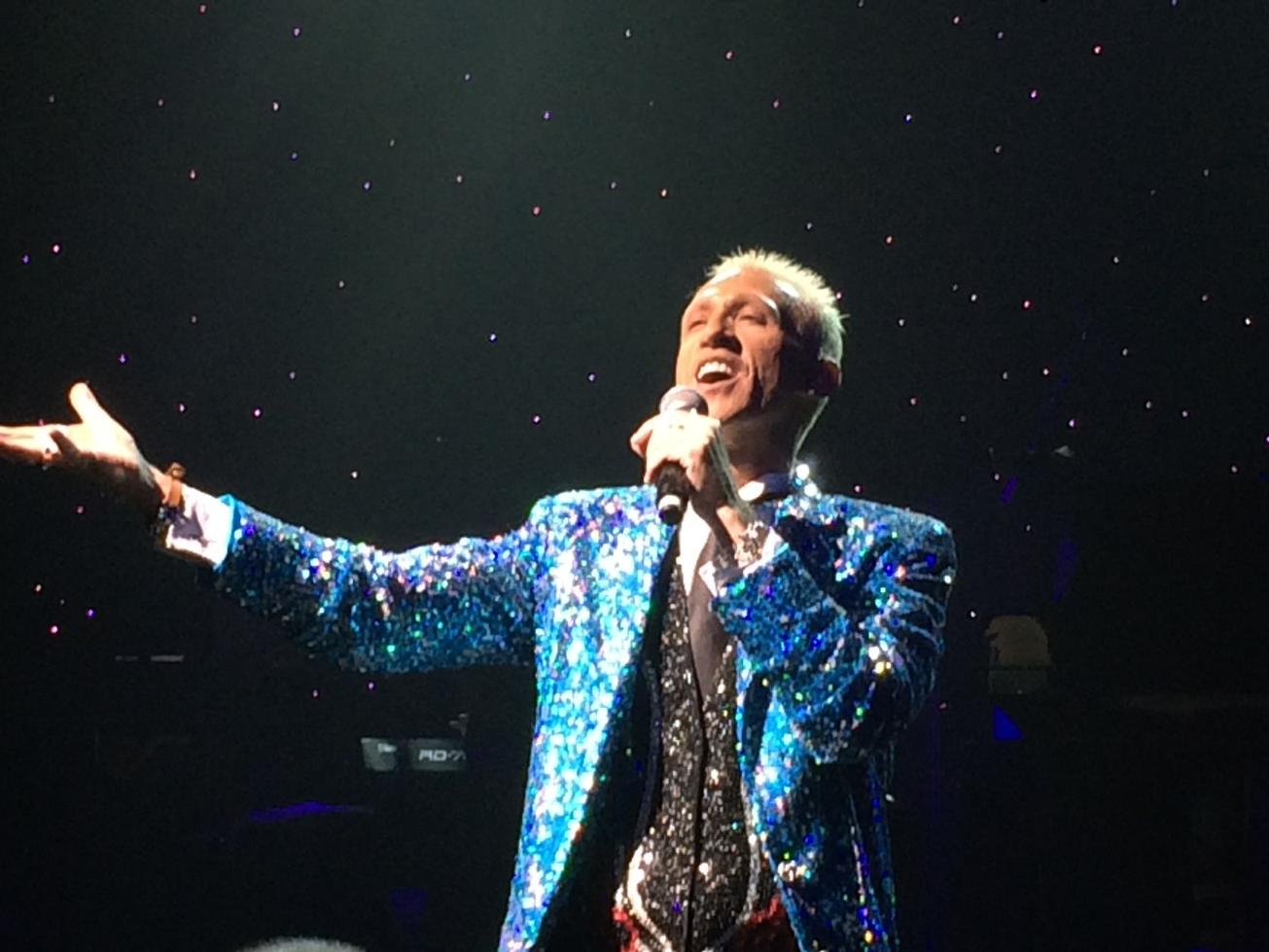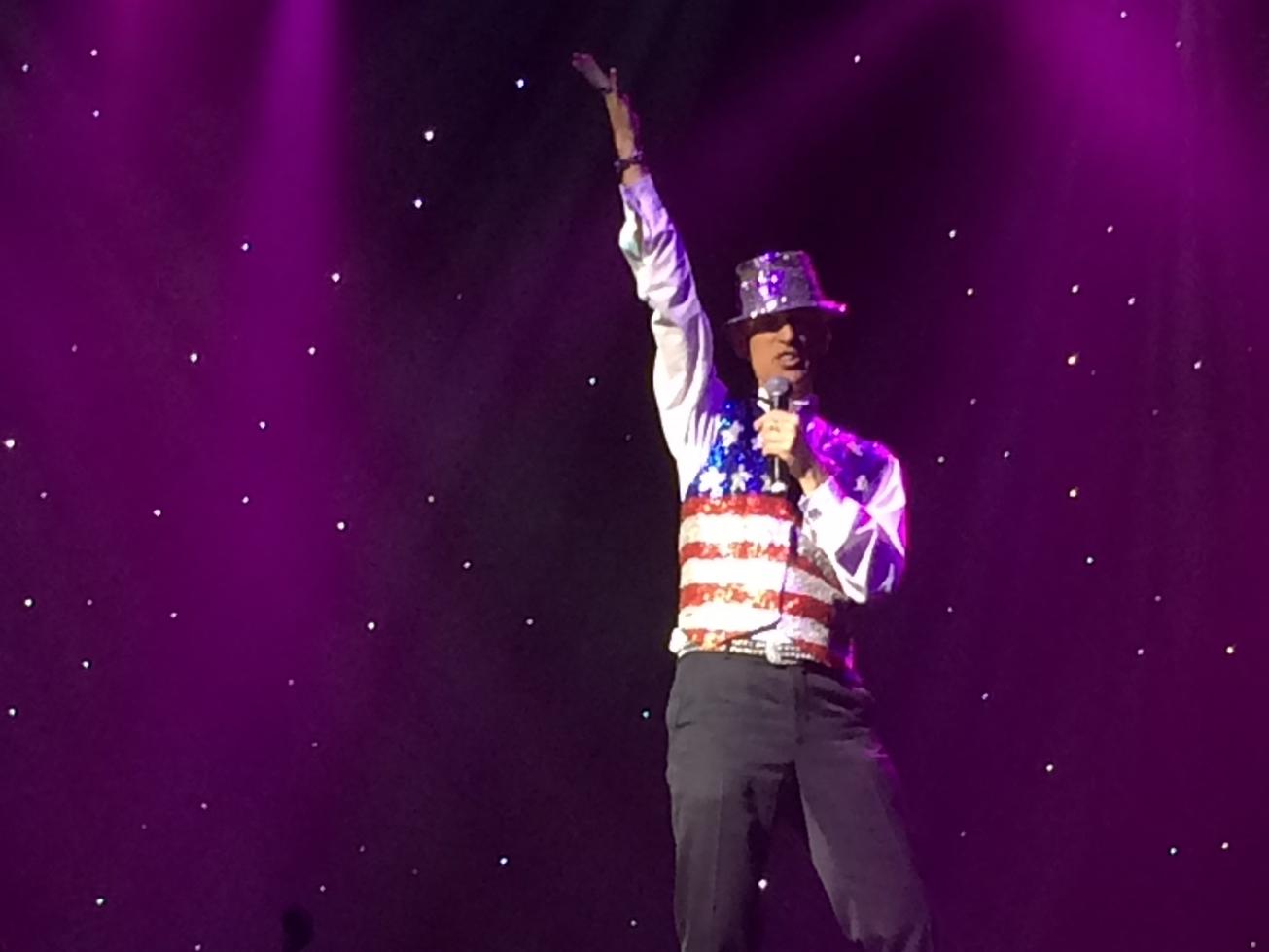 Last Hurrah
Alex and I decided to have a drink this afternoon in the Martini bar, a venue we haven't visited much. We met some forum friends and chatted away for a while as I had a few lovely martinis. I'd thoroughly recommend the Blue Wave martini and the Candied Apple martini, both of which have contributed to my somewhat drunken state as I write this before dinner. Delicious, and some wonderful chat tonight too. This has been our most sociable cruise to date, and I've loved every minute!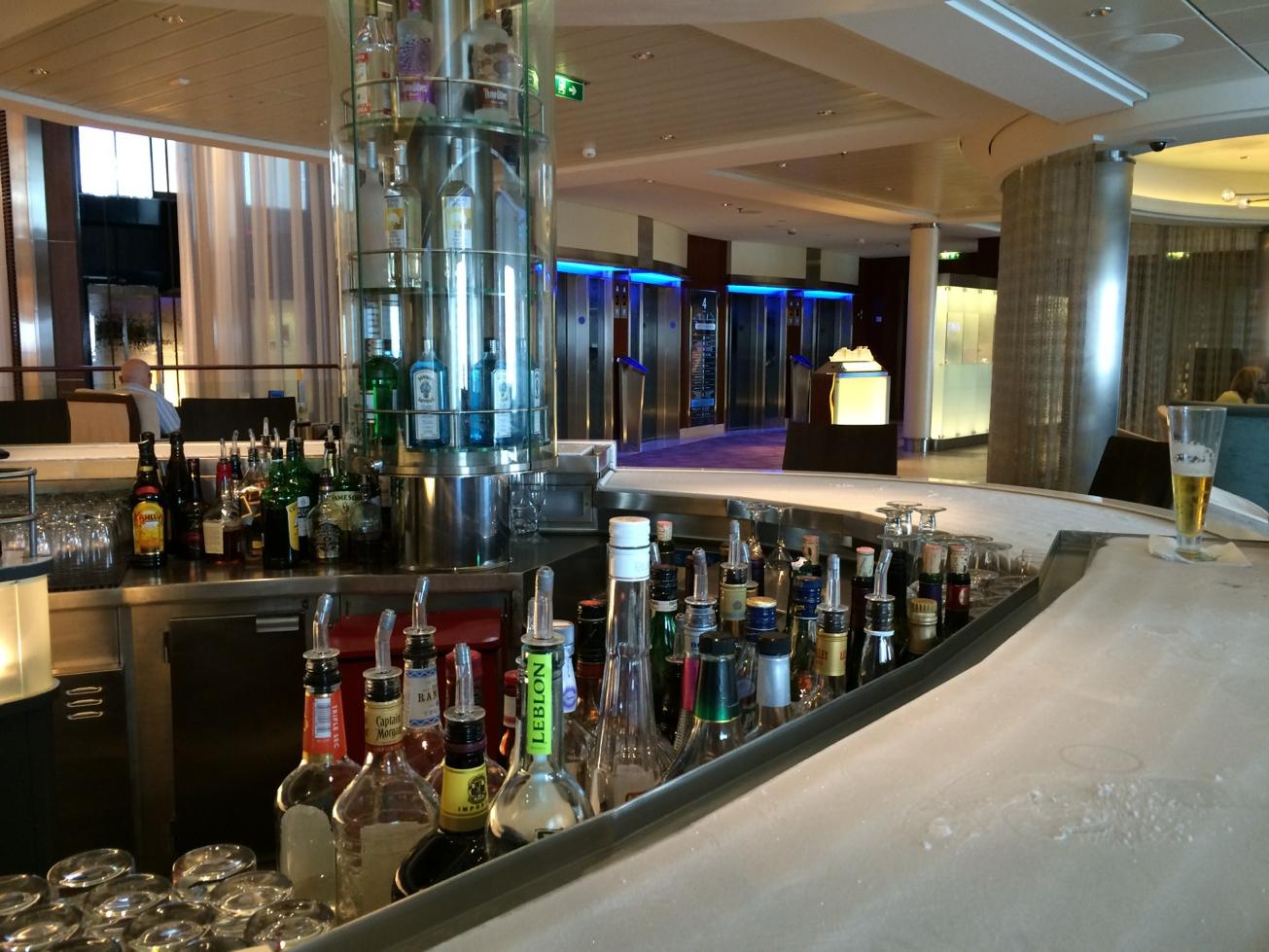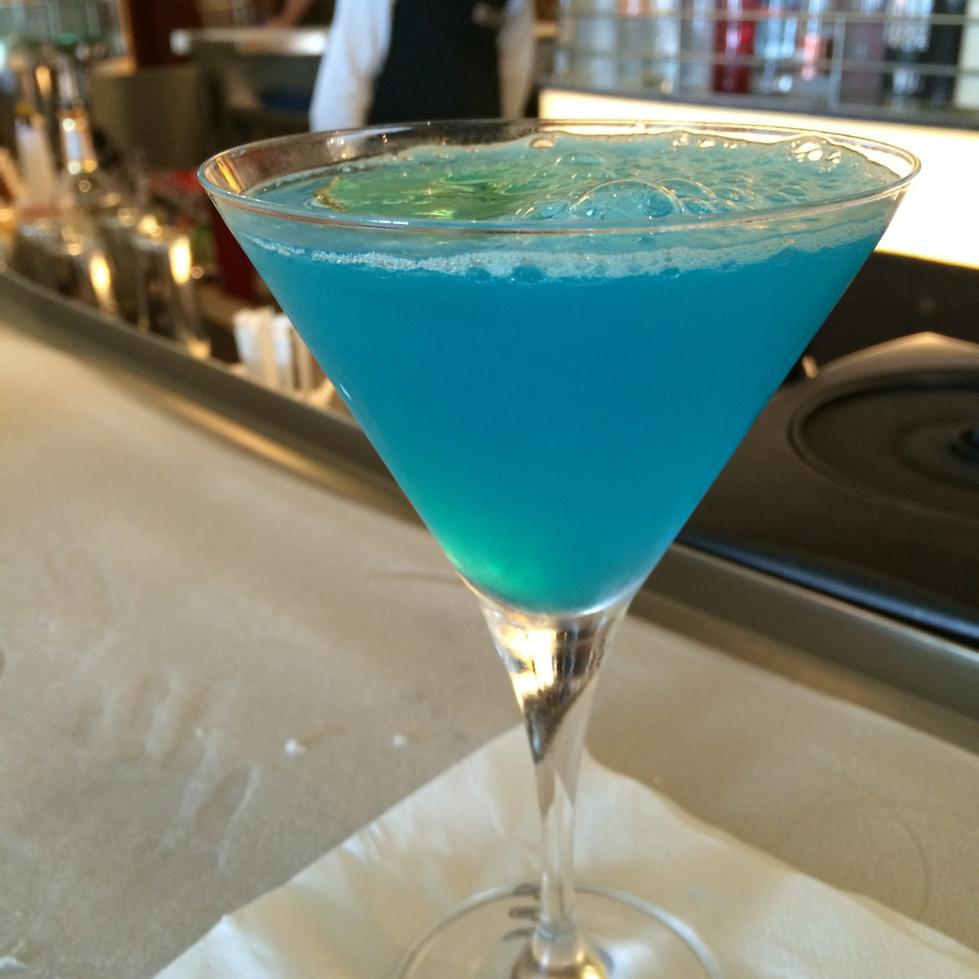 A Voyage to Remember
Tonight's show was a farewell to the cruise and featured a little bit of some of the acts we've had during the cruise, including Bobby Davro (unfortunately) and Claire Maidin (who we missed from the other night). The show was opened by a guest who had won an X-Factor-style karaoke competition who was rather good and very brave for coming on stage in front of a pretty busy theatre!
Seeing Claire Maidin made we regret not making her show as she was wonderful, and she sung a lot of slightly more modern songs that I knew. She has a lovely voice and is fabulous on the piano, as demonstrated by a rather frantic Liberace number. Very good!
Unfortunately Bobby Davro popped out after and was just as bad as before. He actually repeated some of the jokes he told in his full show! You can't get much lazier than that. Very bad, saved only by the fact that his segment for mercifully short in comparison to the full show we endured a few nights ago!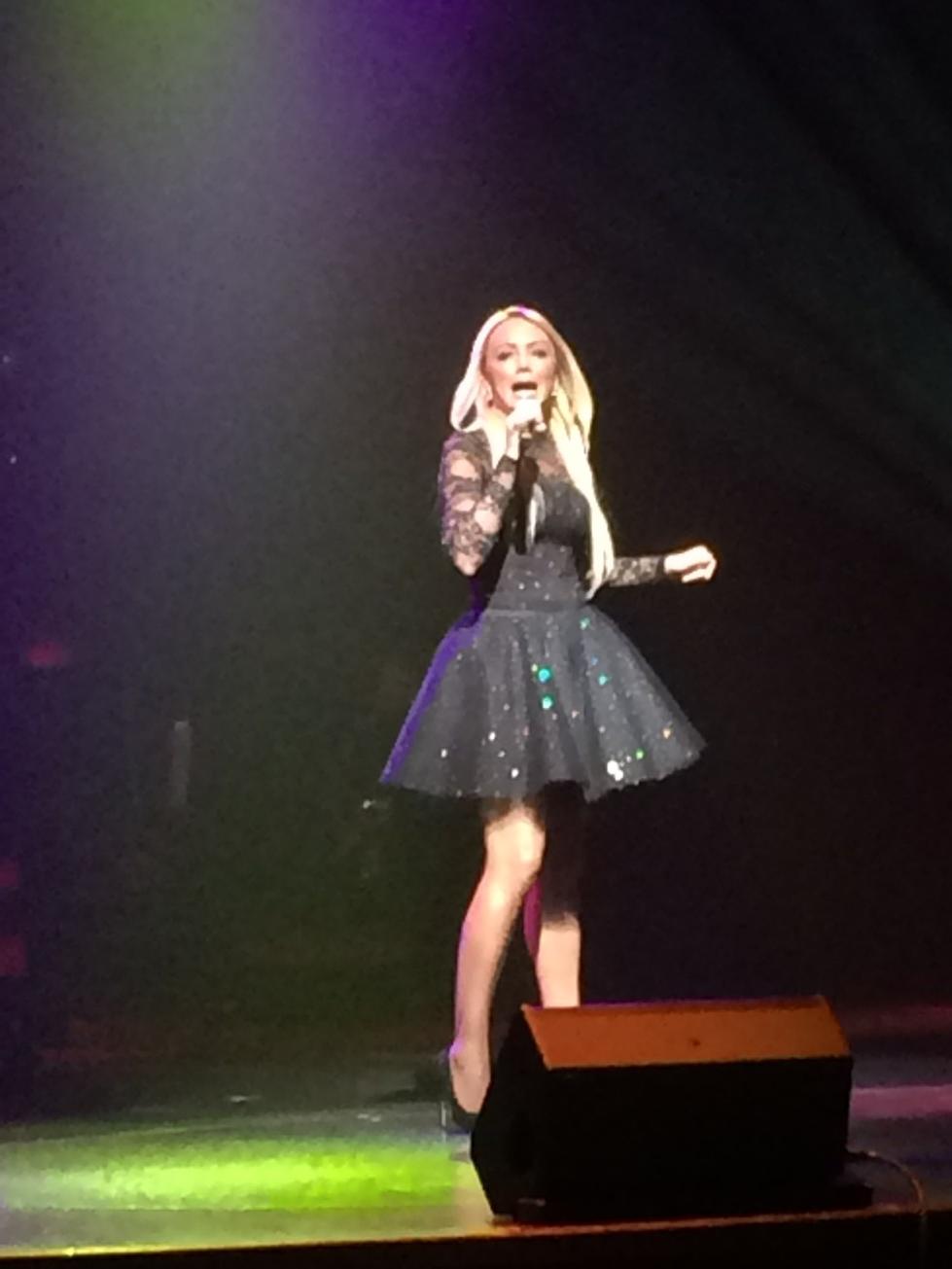 </a>
As with the first night, the show was before dinner, to allow people time to pack and have an early night, or dance until dawn!
The Last Supper
As tempted as I was to book one final meal in Murano, I couldn't resist retuning to the MDR to bid farewell to Dennis and Ruben who have served us over the last 14 nights. It's always a bit sad to be leaving your waiting team, as you see them most days!
Tonight I went for the spinach and ricotta parcel, escargot (again), then gnocchi with four cheese sauce. For pudding I had a chocolate tart. Alex went for french onion soup (again), then turkey with various vegetables, and the chocolate tart. Delicious!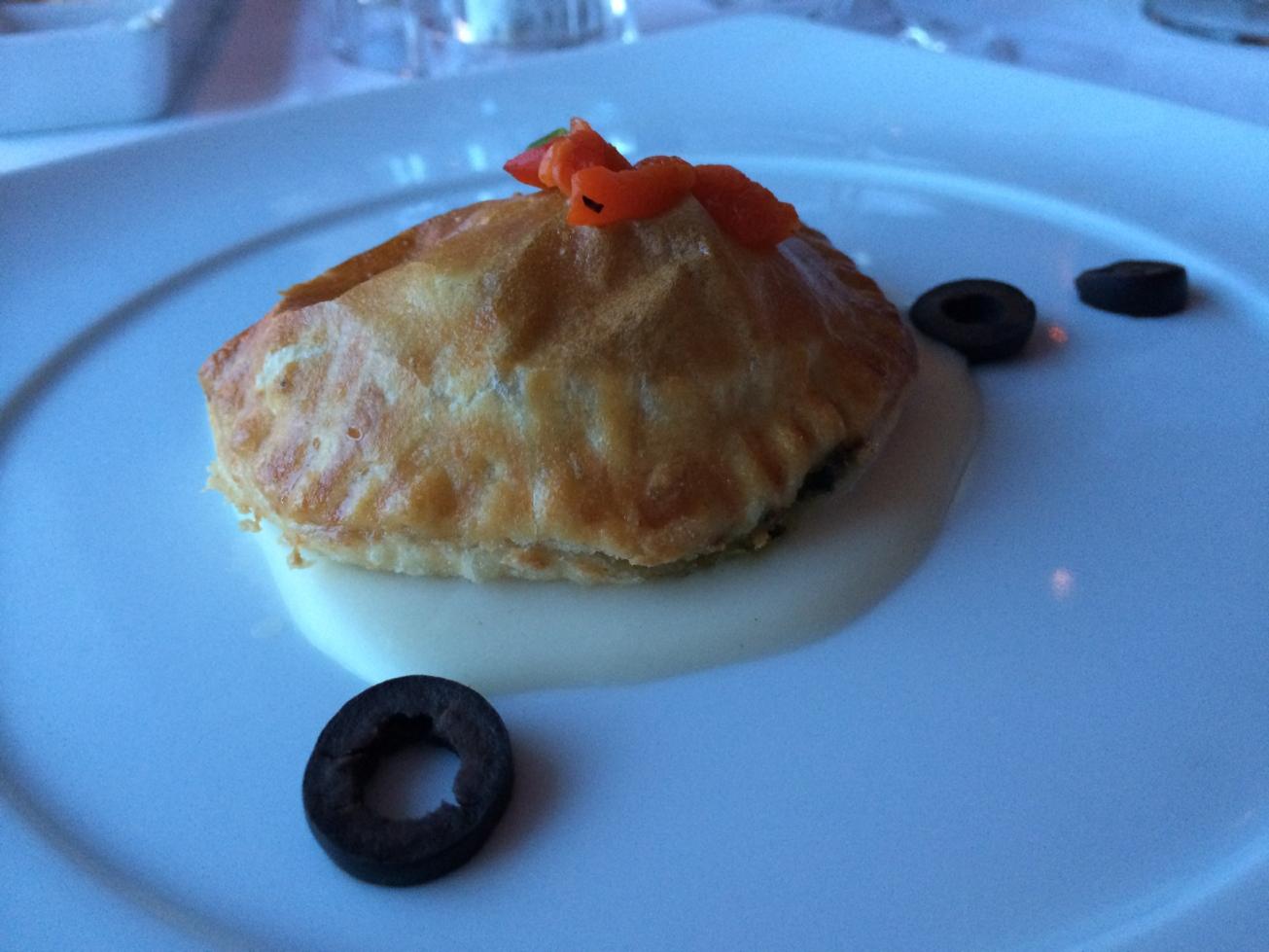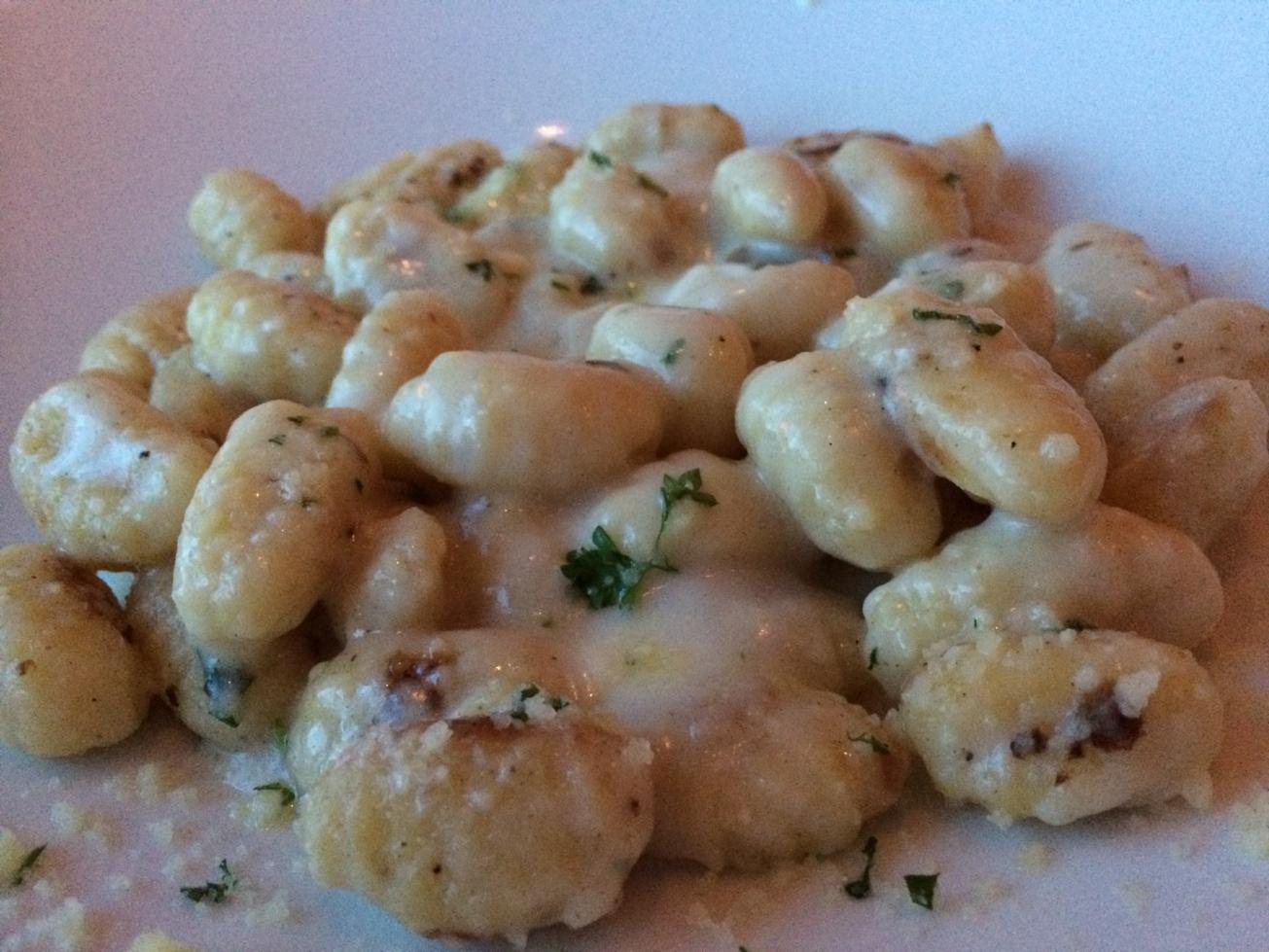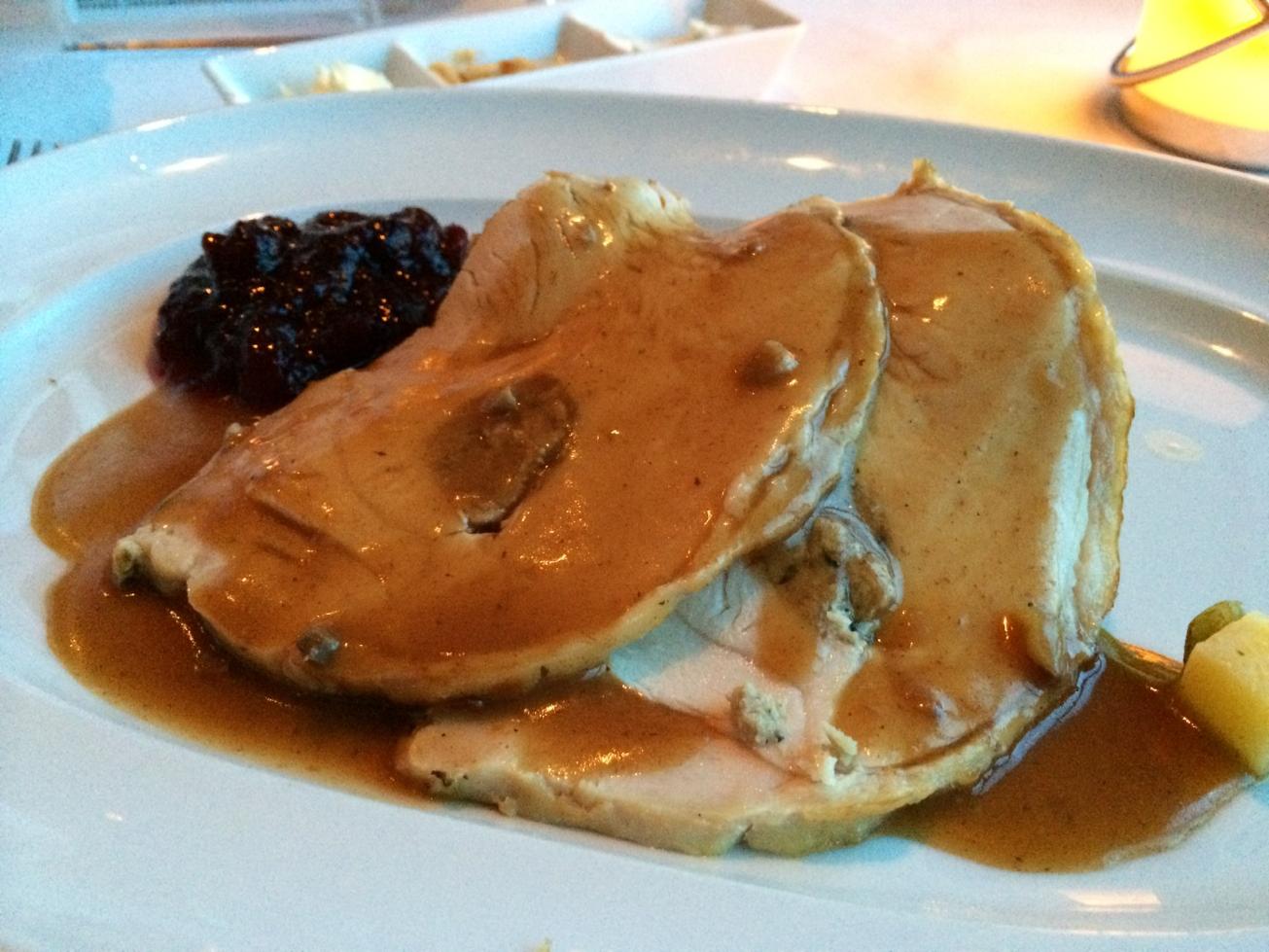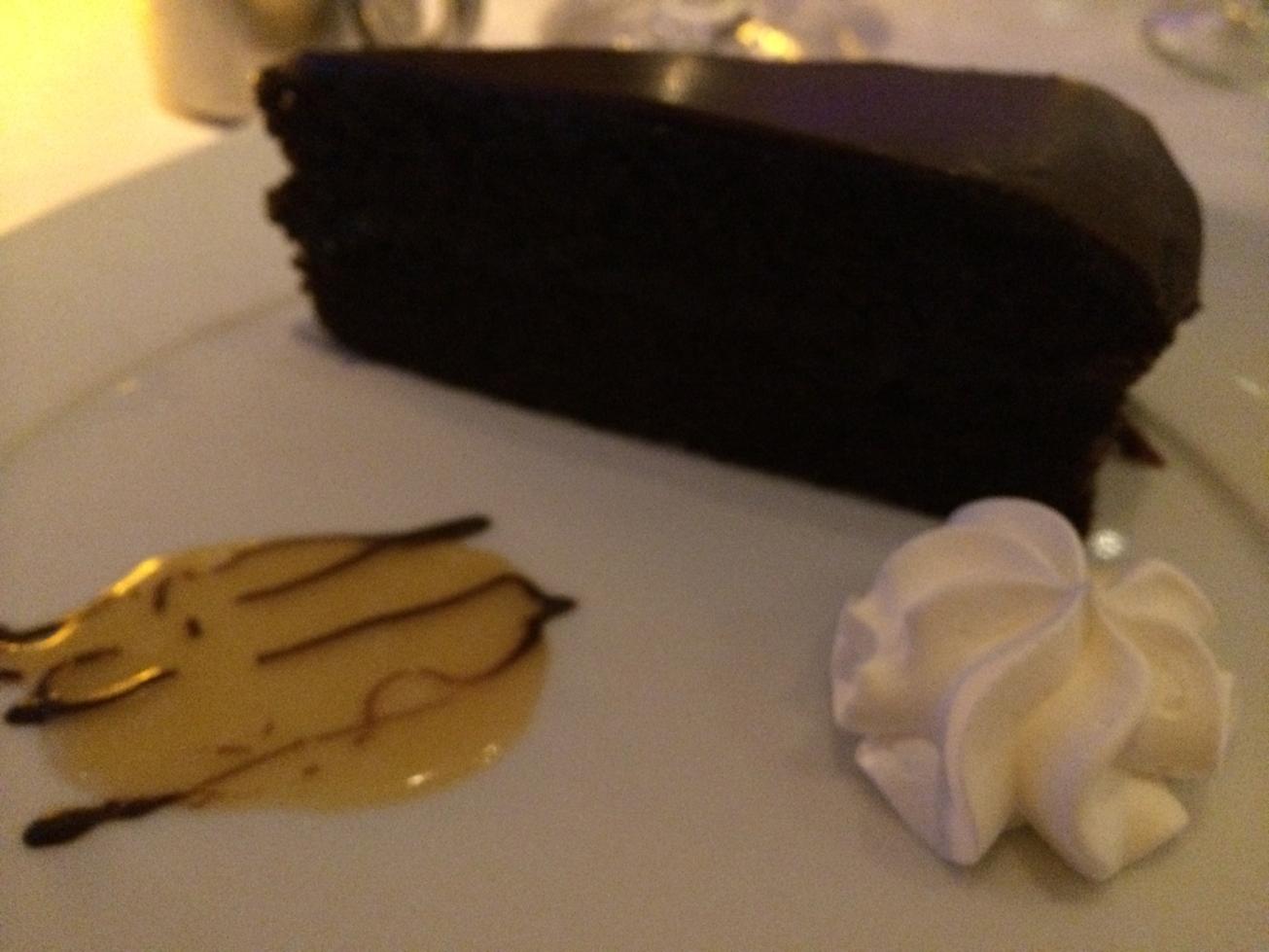 To finish a wonderful (slightly drunken) final evening on a wonderful cruise, we wandered out of the restaurant and into the Passport Bar where we enjoyed the wonderful sounds of Tango for Two, a violin and accordion double act who we have somehow missed on the cruise. The music was wonderful, though most saw it only as background music we were thoroughly engrossed and regret not having found them earlier in the cruise.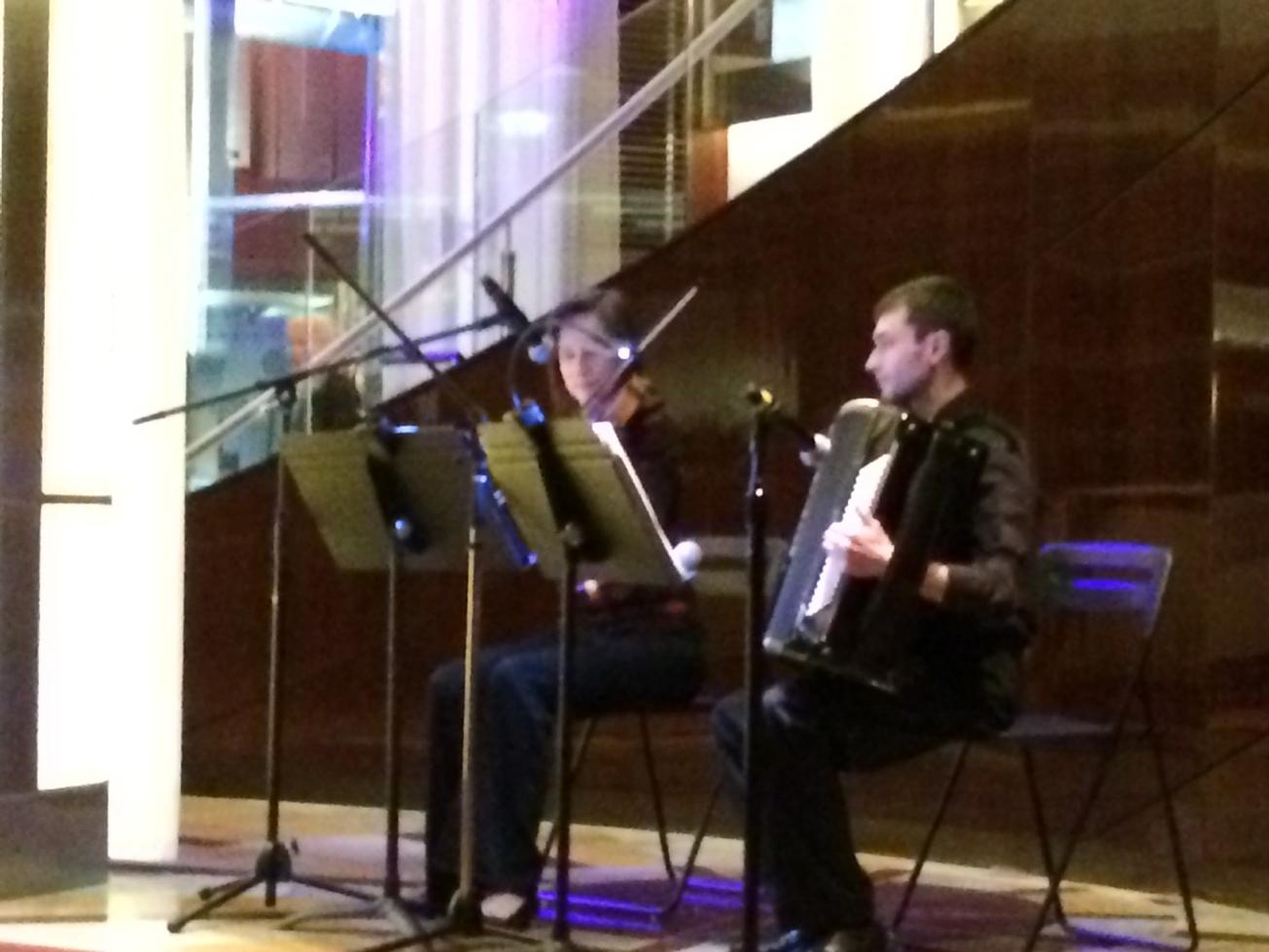 </a>
The passport bar itself is on deck 3 and tucked under the deck 4 balcony in the main foyer. It's actually quite a nice, cozy venue, though Alex says it feels something like an airport lounge. In any case I could have been sitting anywhere for all I cared; I was in another world, transported by the wonderful music from Tango for Two.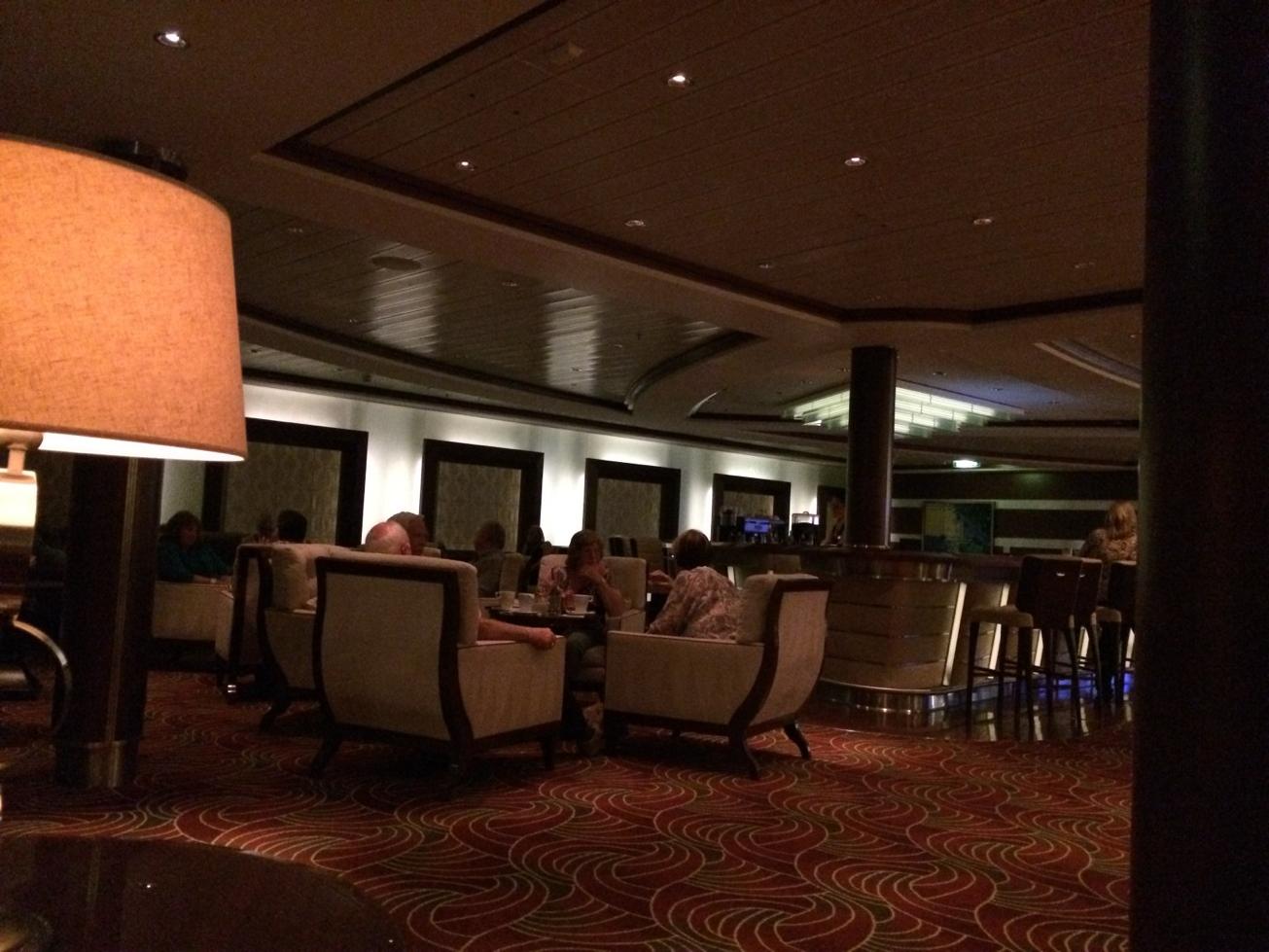 </a>
It's an early night as we've opted for self-disembarkation and will be up and away at the crack of dawn tomorrow. It really has been a wonderful cruise and I've enjoyed writing about it. I've loved meeting a few lovely people on board too and I hope to hear from some of you soon! I hope the rest of you have enjoyed reading all about it!
A final post will follow detailing our disembarkation experience, and I will probably do a few supplementary entries on Concierge Class (is it worth it?) and my analysis of the drinks package whenever I get round to it.