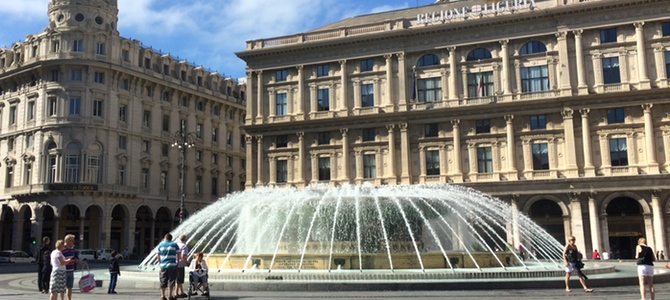 </a>
Today I feel slightly better, but still not perfect. I didn't want to let that stop me seeing another port of call, so I visited Genoa, even if just for a wander around. Dinner was in the MDR, and we saw Eclipse: The Show, followed by some live stand-up.
Yesterday
Yesterday I didn't do a blog. Sorry! I didn't have a great deal to report on, having just laid around by the pool or in the solarium, when I wasn't sleeping in the stateroom. I don't actually remember what we did for breakfast, but it would have been nothing interesting.
I didn't have any dinner, save some boiled rice and bread from the buffet. That was a fairly rubbish experience, as the buffet is quite nice on Eclipse (from what I've seen, and from what I remember from last year). The layout is excellent; much better than the buffet on Celebrity Infinity or Queen Mary 2. So yes, walking around the buffet seeing all of those delicious offerings, including sushi, various international specialities, and a grill offering cook-to-order meats and fishes… And I get some rice and applesauce! Alex piled his plate and seemed to think the food looked better than it tasted, but I think he was just being nice.
I did spend some time yesterday in the sun by the pool and in the solarium. The solarium is a great space for adults only. It's the only covered pool, so in cold-weather itineraries they do have a 'family hour' where children can swim too. On this cruise that wasn't necessary though, and it was peaceful and relaxing. They play lovely soothing music, and have comfortable loungers – more comfortable than the ones by the pool. There are two hot tubs by the windows (one on each side), as well as four cabanas that will seat/lounge two people each – two by each window. The solarium is also home to the AquaSpa Café which I mentioned on the first day.
The pool outside is, predictably, much busier, though we did manage to get two loungers right next to the pool. Servers are around to take drinks orders, and have a special outdoors uniform involving a bright, hawaiian-style shirt! The music by the pool is more upbeat than in the solarium. There are two more hot-tubs our here, and two pools separated by a sort of bridge between them. One is more of a paddling pool while the other is deeper and more suitable for swimming in (and was the only one I saw being used.)
Again, I didn't feel up to the show last night which was another act I'd seen last year on Celebrity Infinity: Dianne Cousins. I re-read my blog on her from last year and it seems Alex and I were split.
Genoa, Italy
I woke up today feeling a little better. I was awake quite early as I had slept much of yesterday. We had a light breakfast in the lovely Café al Bacío which is a great venue when you're on a drinks package! Various speciality coffees and teas (which are chargeable) and a load of pastries, cakes, and sandwiches (time of day dependent) which are also fab. I had a croissant and a ginger and lemon tea – delicious! The ship was very quiet so I suspect many people are recovering form the Rome/Florence duo which are both long days (especially if you don't feel well…)
We got off the ship into Genoa and walked along to the CitySightseeing bus which we had pre-booked, past MSC Splendida and Emerald Princess (both of which we also saw in Civitavecchia and Livorno). We got straight on our bus after exchanging our printed voucher for the real ticket at the door. Another local tour bus – Genoa City Tour, I think – seems to have massively over-sold, as there was a huge queue. One guy was in a rather heated altercation with the ticket seller demanding his money back and threatening to call the police. I didn't hear the full story, but it seems many were unhappy with the operation and I can see why – the bus that finally turned up was a tiny single-decker minibus-type thing; it would have taken about three of them to fully seat the assembled crowd!
Anyway, the tour was quite good, with good commentary along the way. Traffic in Genoa is very busy so the bus felt a little stop-start, but that can't be helped. We did the full tour before getting off and having a wander around. We saw a lovely fountain on Piazza De Ferrari which is right outside the former HQ of a shipping company that operated the transatlantic connection between Genoa and the Americas. Stunning fountain, and a lovely mist in the breeze!
From there we walked all the way down one of the main shopping thoroughfares called Via XX Settembre, though it being a Sunday many of the shops were closed! From there we saw a lovely stone arch in Piazza della Vittoria before heading off on a quest for lunch. We then headed towards Via Garibaldi which, according to the narration on the bus, was where important families of the time tried to out-do each other by building the grandest house as an exhibition of their wealth and importance. It really shows when you walk along the street the different styles and elaborate stonework present on some of the buildings. I can't imagine what one of those buildings would be worth today, as a single home!
We decided it was about lunch time, and searched for a while to find something suitable. I was pretty hungry by this point, and felt a lot better. We found a little place on TripAdvisor that was tucked away in an alley near the marina area called Ristorante Cucina-Casalinga da Mario di Russo Aldo. The restaurant was packed, and we were the only non-Italians in there. The staff spoke very little English, but the food was excellent (Gnocchi with pesto and Lasagne) and very cheap. For the two substantial plates of food, a bottle of mineral water, and 0.5l of unspecified (but tasty) white wine we paid €14. It goes to show that avoiding the tourist traps can offer great food at a great price, albeit with a bit of menu-pointing and internationally recognised gesturing!
After lunch we had a quick look at The Neptune, a recreated galleon built for the 1986 Roman Polanski film Pirates. An impressive sight! Visitors had the option of paying €5 to board the ship but I didn't feel up to it, as the sudden influx of food told me I wasn't as well as I thought I was.
From here we walked back towards the cruise ship, and planned to have a look in the lighthouse in Genoa, which is a beautiful structure and was recommended to me by forum friend Solent Richard. We thought we were fortunate to be docking on a Sunday, as the lighthouse and museum is only open on Saturday and Sunday. It was only today that we discovered that it doesn't open until 14:30 and, as we had to be back on board by 15:45, I didn't think it was worth the visit as it's around 1.2km from the main area. I did get some cracking photos of the exterior (as well as much of the rest of Genoa) but have just discovered that the memory card was not in the camera! Rookie error, I know. You'll have to make do with a limited selection of iPhone photos instead (which doesn't include the lighthouse – Google is your friend for this one!)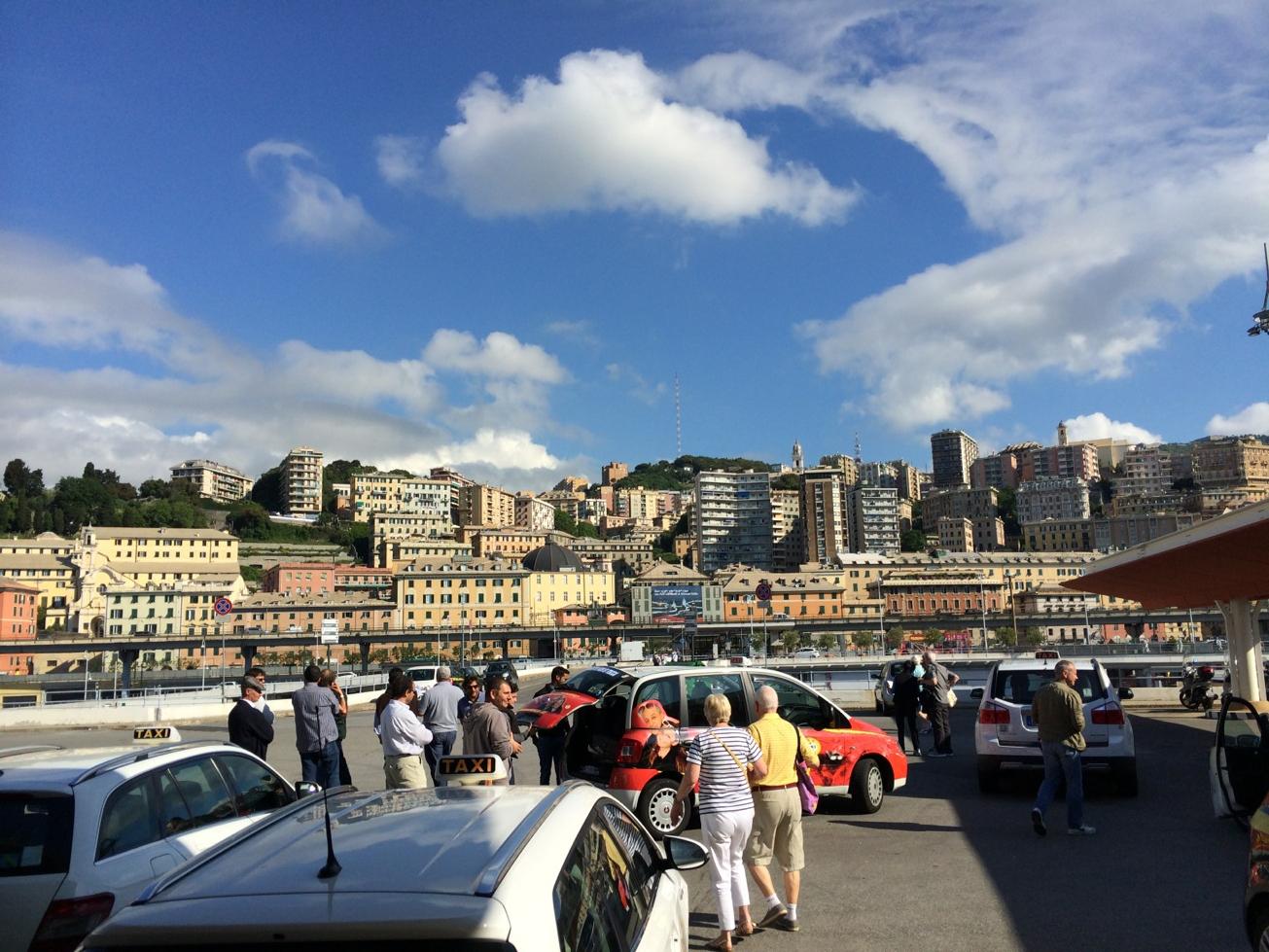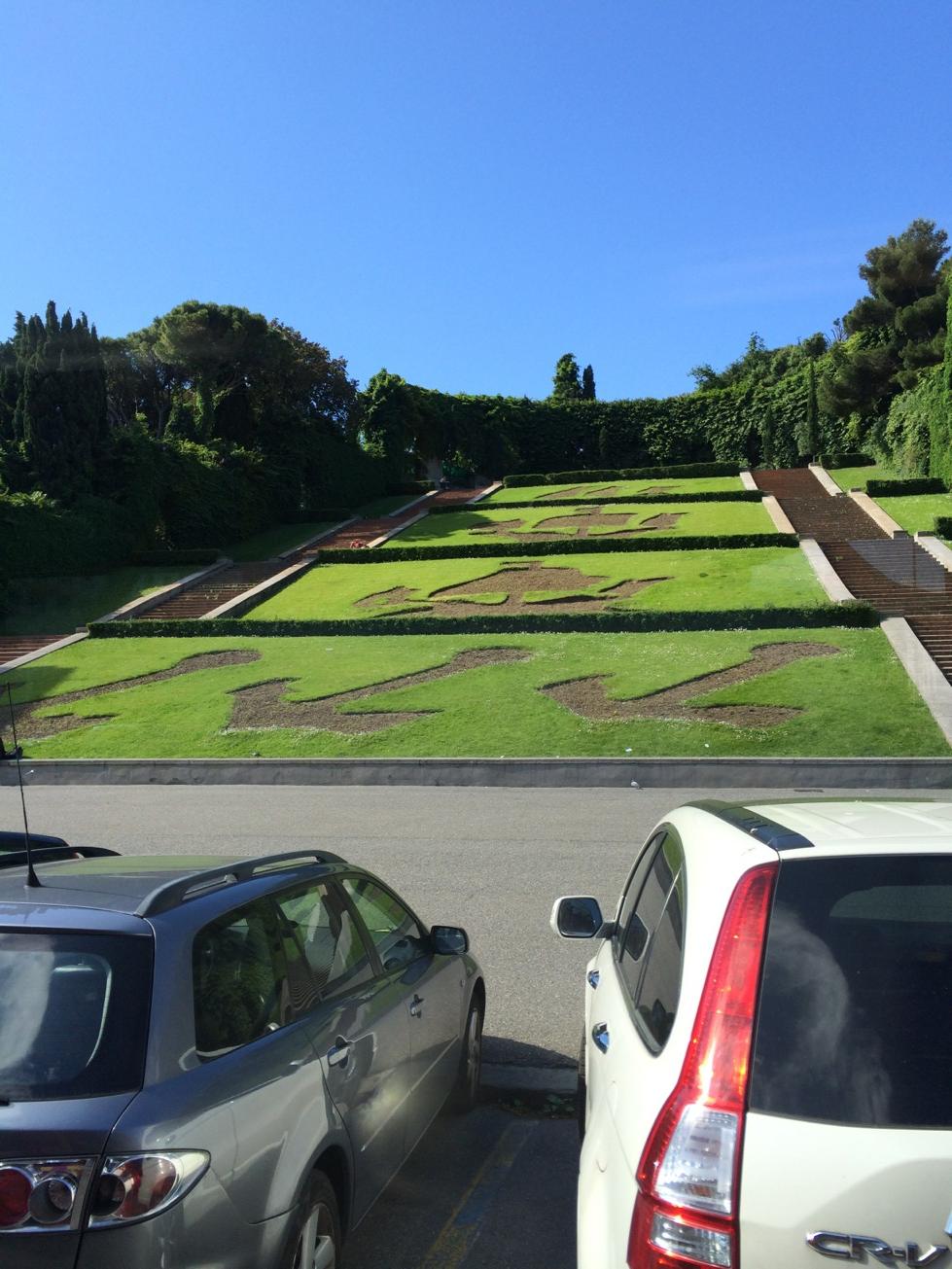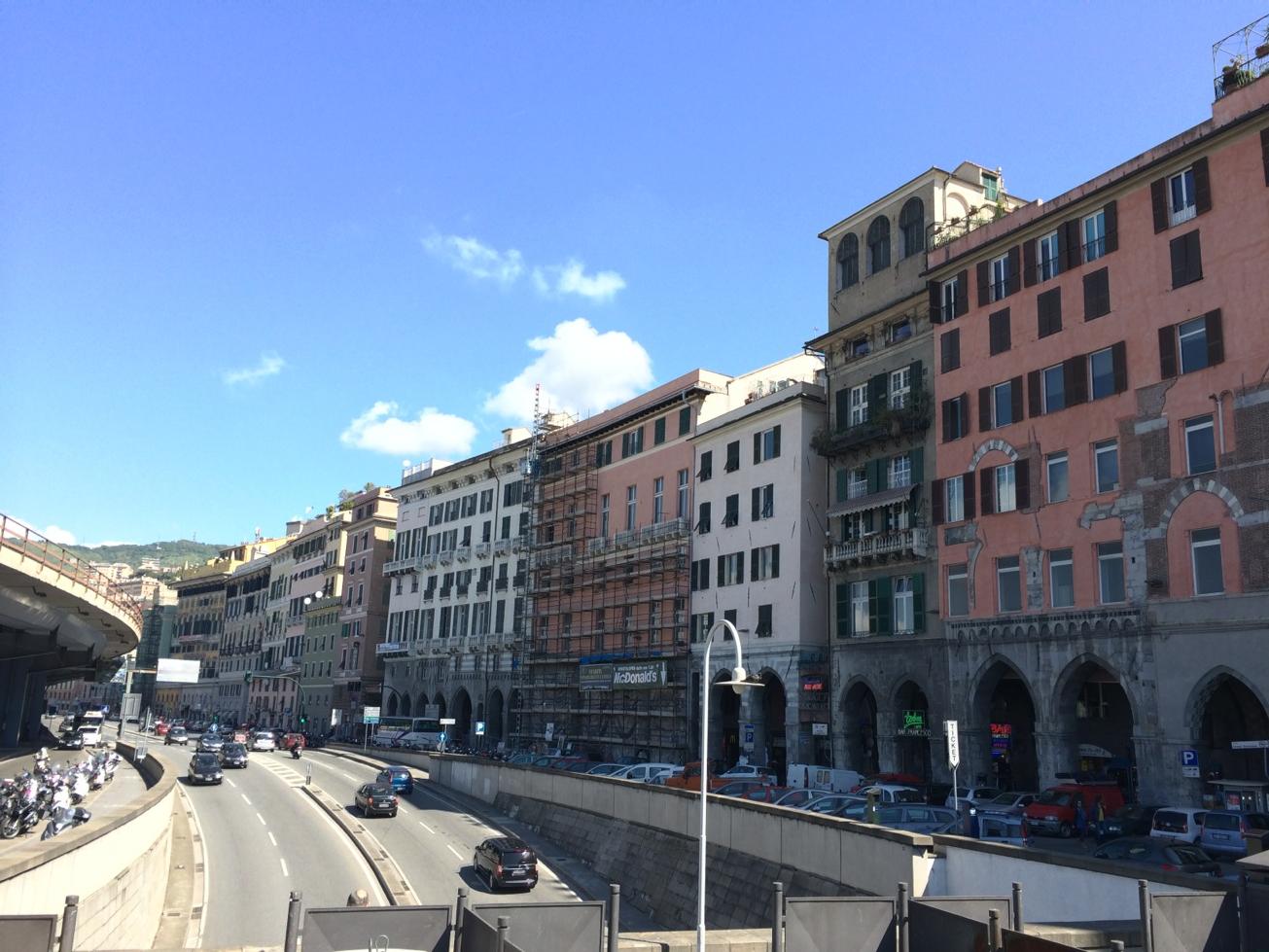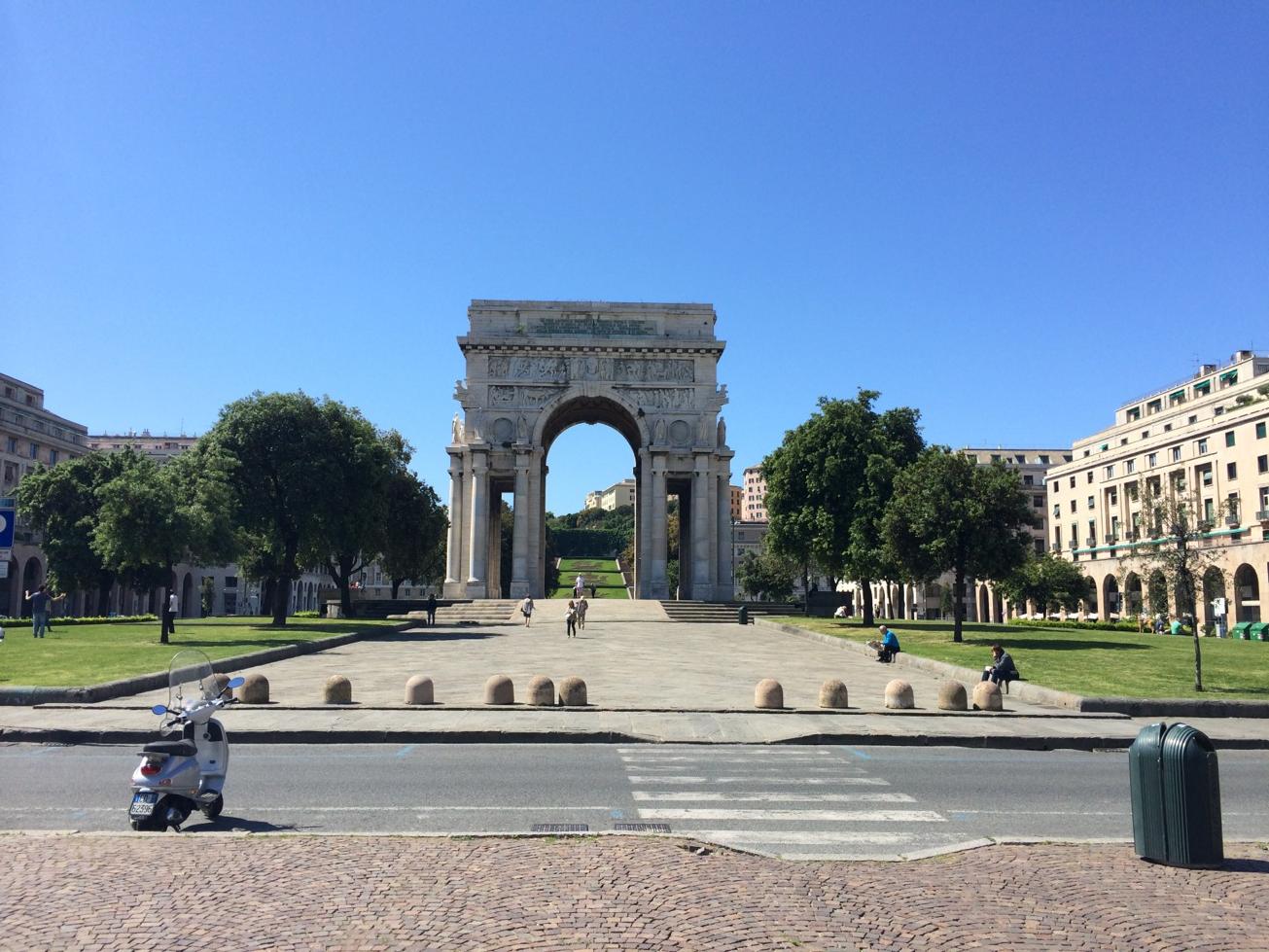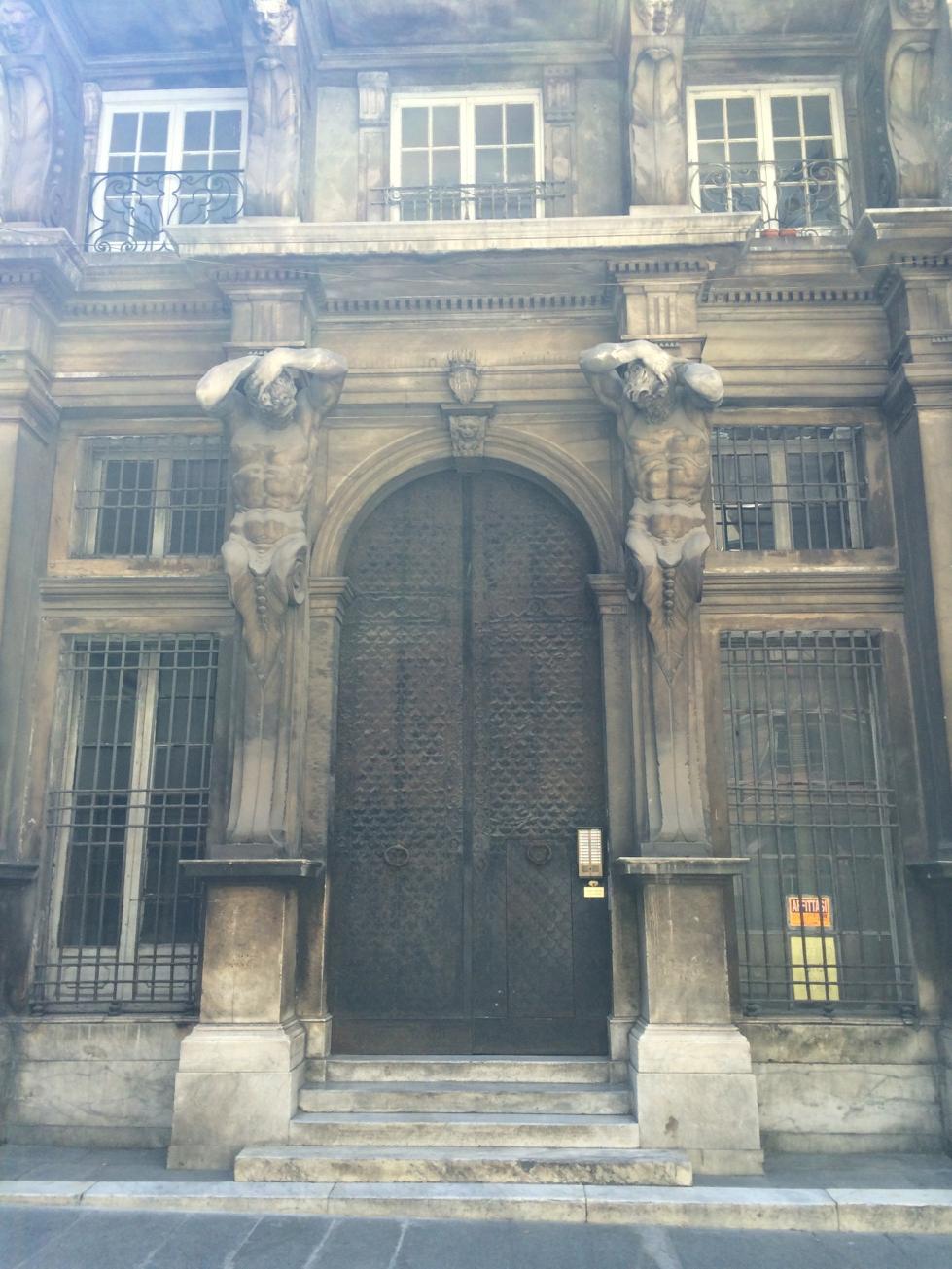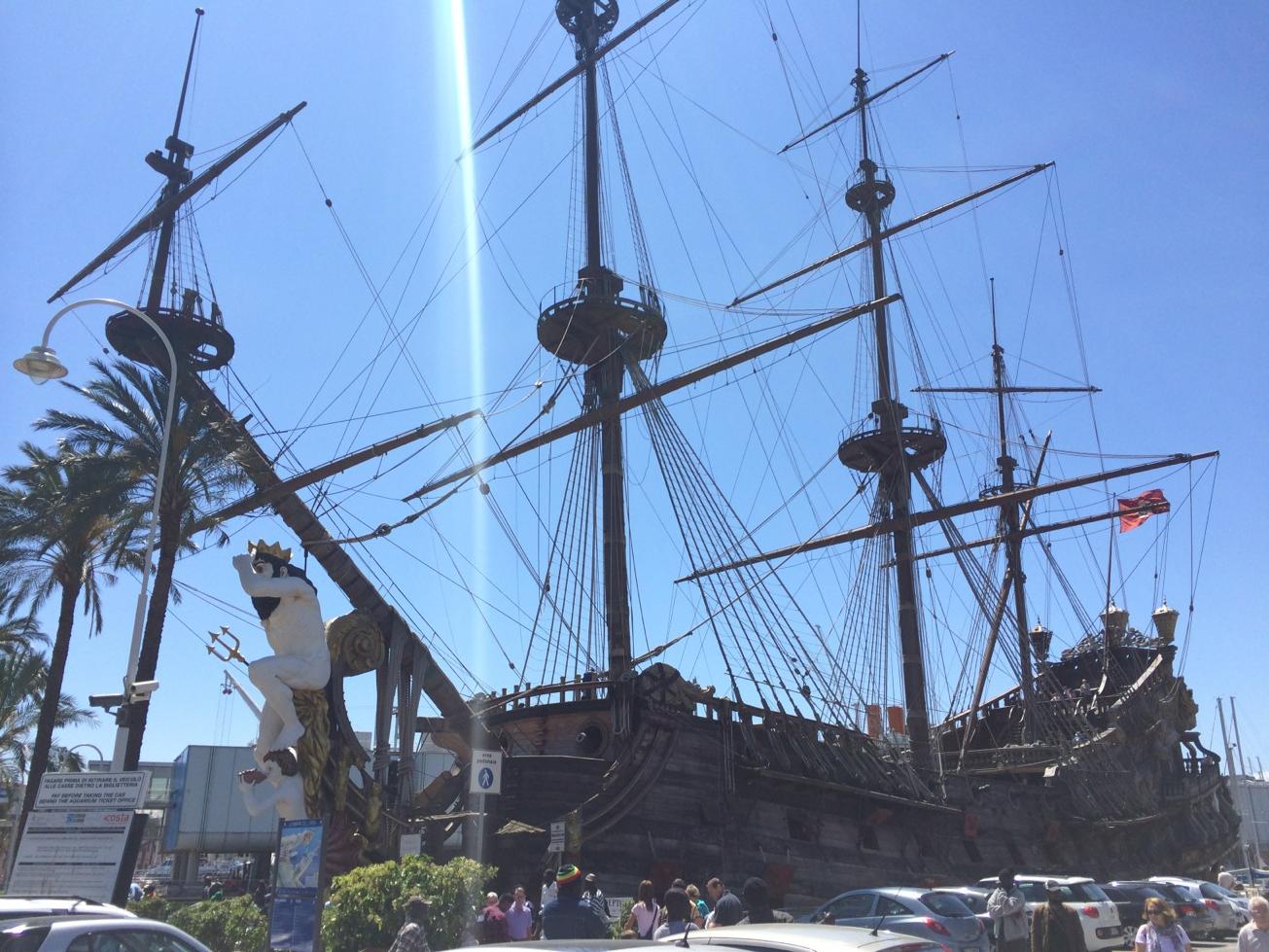 Back on board, I spent the rest of the afternoon half-reading, half-sleeping in the cabin as I hoped desperately that I'd start to feel better for dinner (formal night tonight), but ultimately decided to cancel our reservation in Murano, rescheduled for Tuesday when we're in Gibraltar.
Dinner in the MDR
As we had cancelled Murano, we decided to visit the MDR for dinner even if it meant having only a main course or a small salad. I ended up feeling a little better than expected and went a bit mad, though I didn't eat everything. I didn't want our waiters and sommelier to think we'd jumped overboard! Food tonight was good as usual. I was a bit disappointed to see Steak Tartare on the menu, one of my favourites! Not a good idea when you've got a funny tummy though. I ended up having mushroom vol-au-vent, lobster bisque (with a puff pastry disc), and chateubriand (I couldn't resist). I finished with some banana sorbet. Alex opted for french onion soup, chateubriand, then the frosty ice bombe.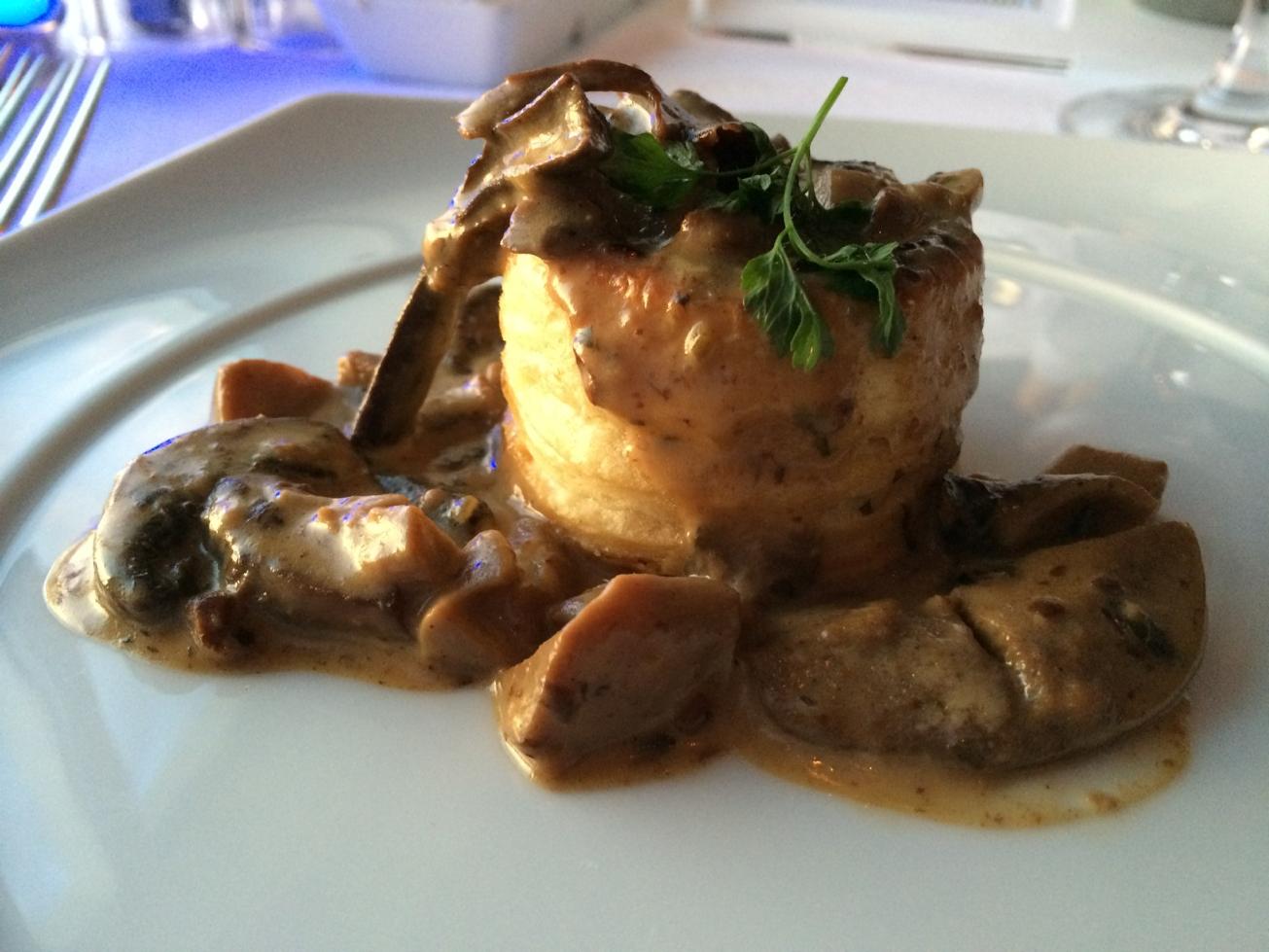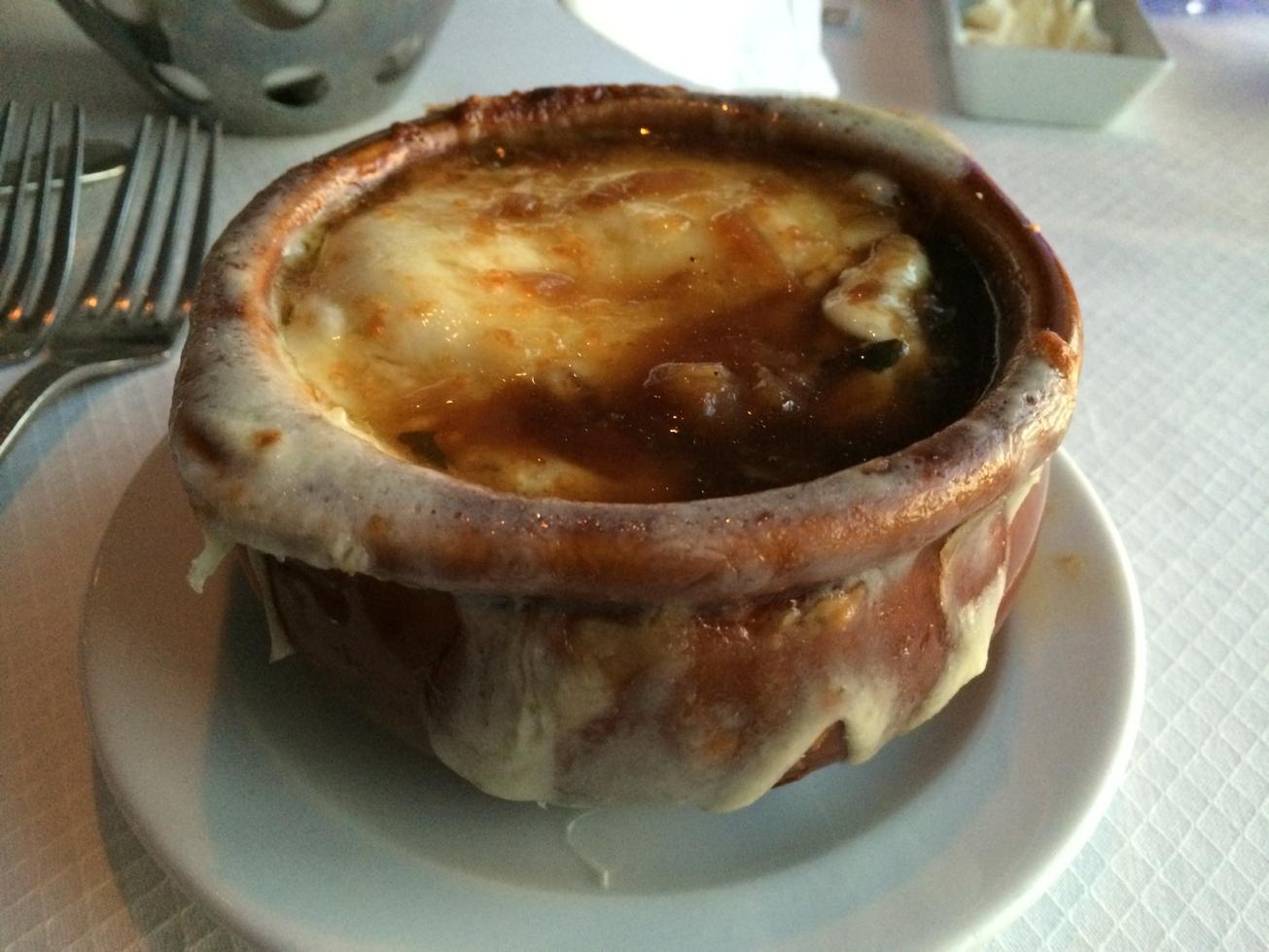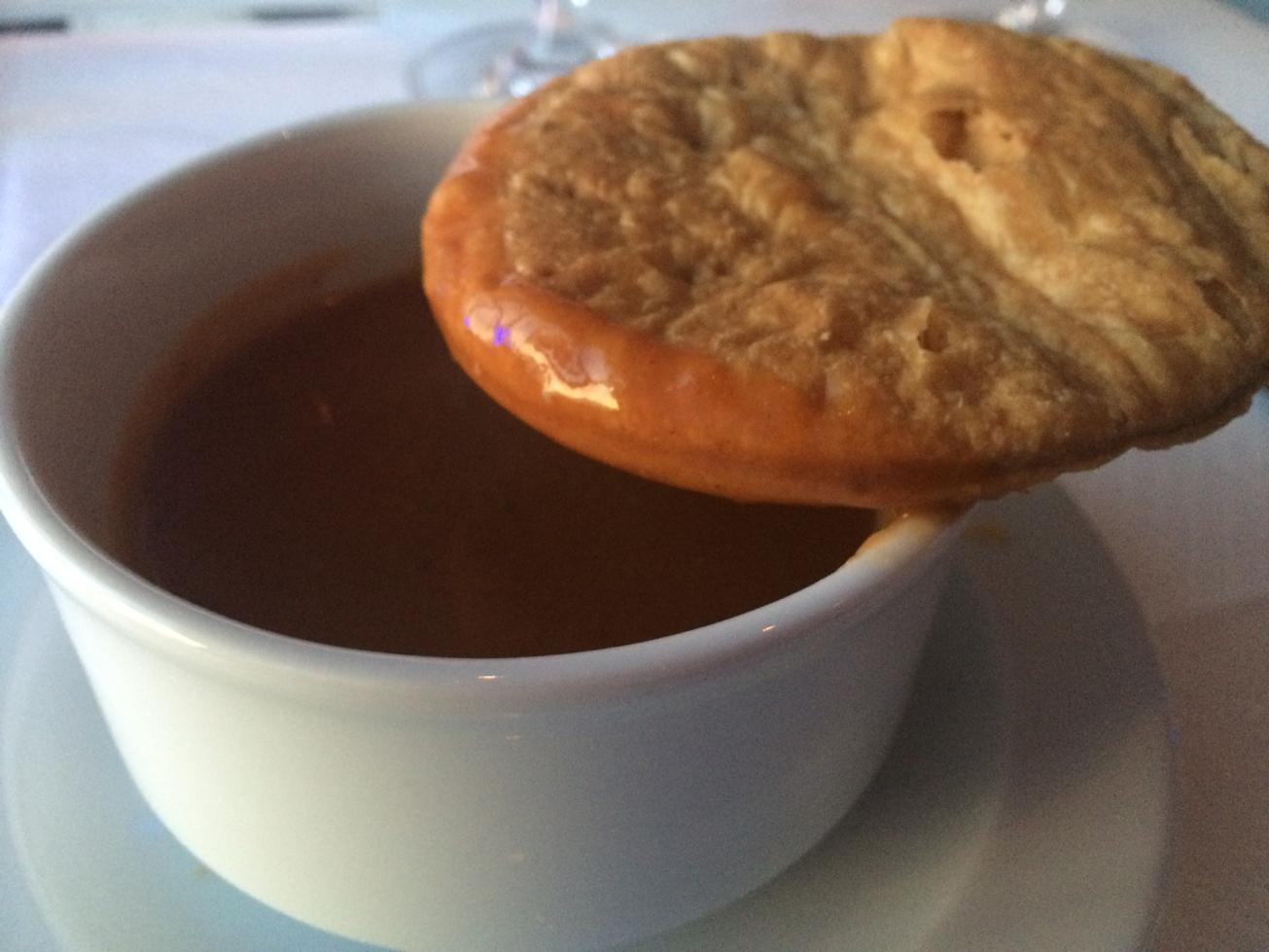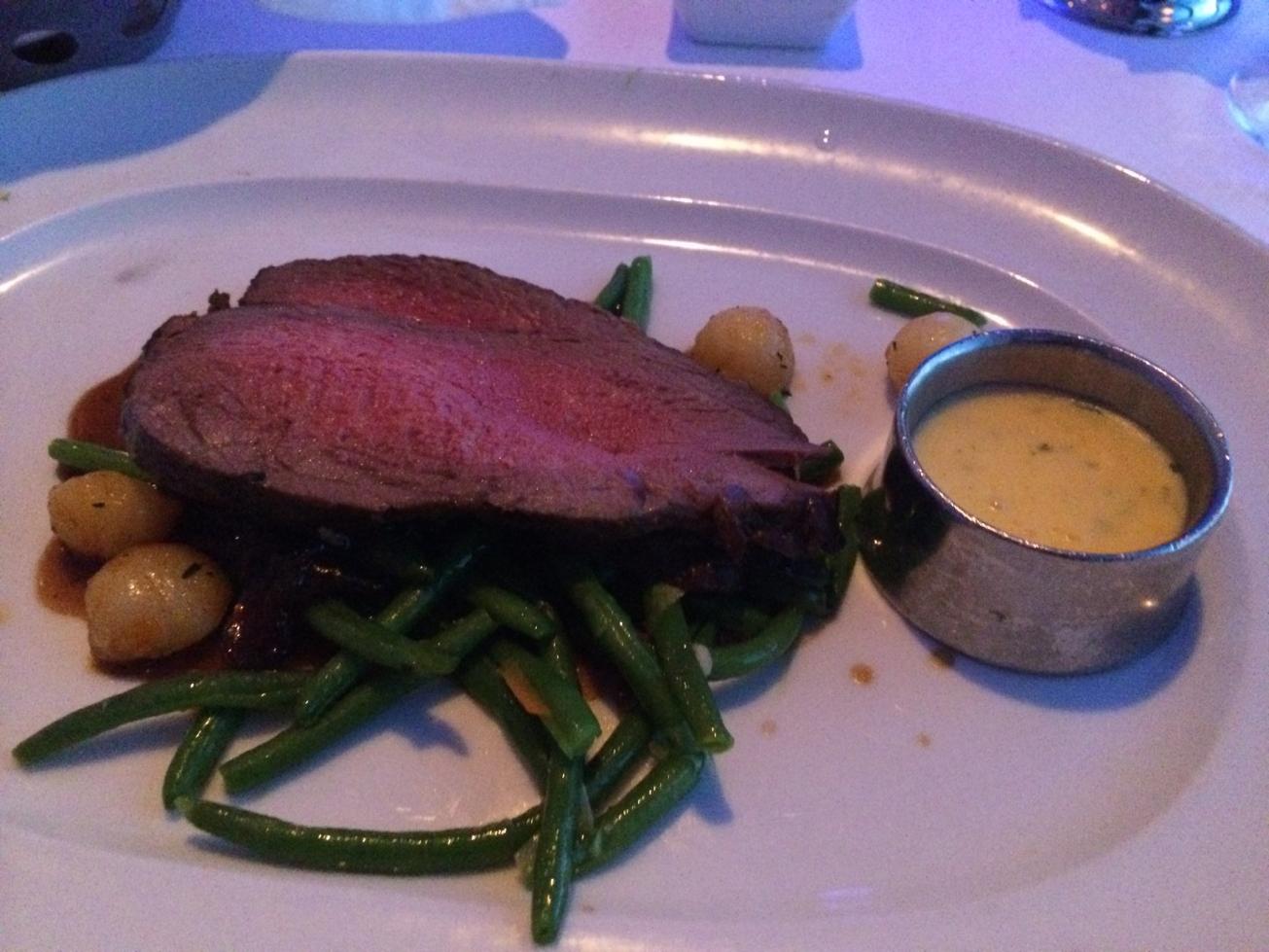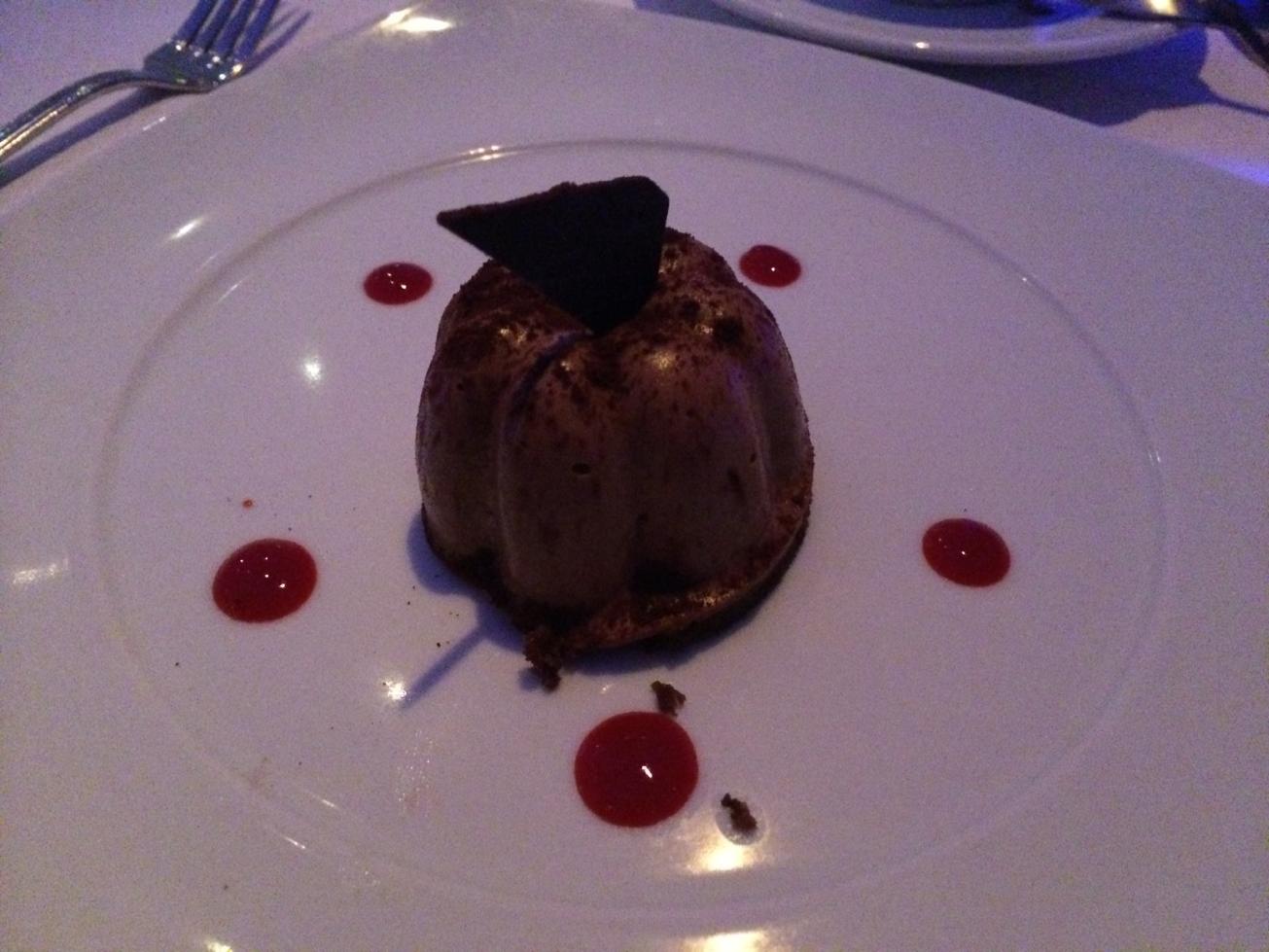 Eclipse: The Show
Tonight's show in the theatre was Eclipse: The Show, which is described as a European-style theatrical circus. I thought we'd seen the show before, but I don't think we have. We've certainly seen elements of it, like some of the trapeze stunts and ribbon swinging, but the overall theme of the show was new. The staging was very good with some interesting set pieces, and the show had a very ritualistic sort of theme to it. It was very good, though I'd love to see a bit more story in some of the production shows to tie it all together. I suppose it was advertised as a circus style act so maybe I'm being unfair. Definitely impressive to watch though, and a busier-than-usual house gave the show a standing ovation!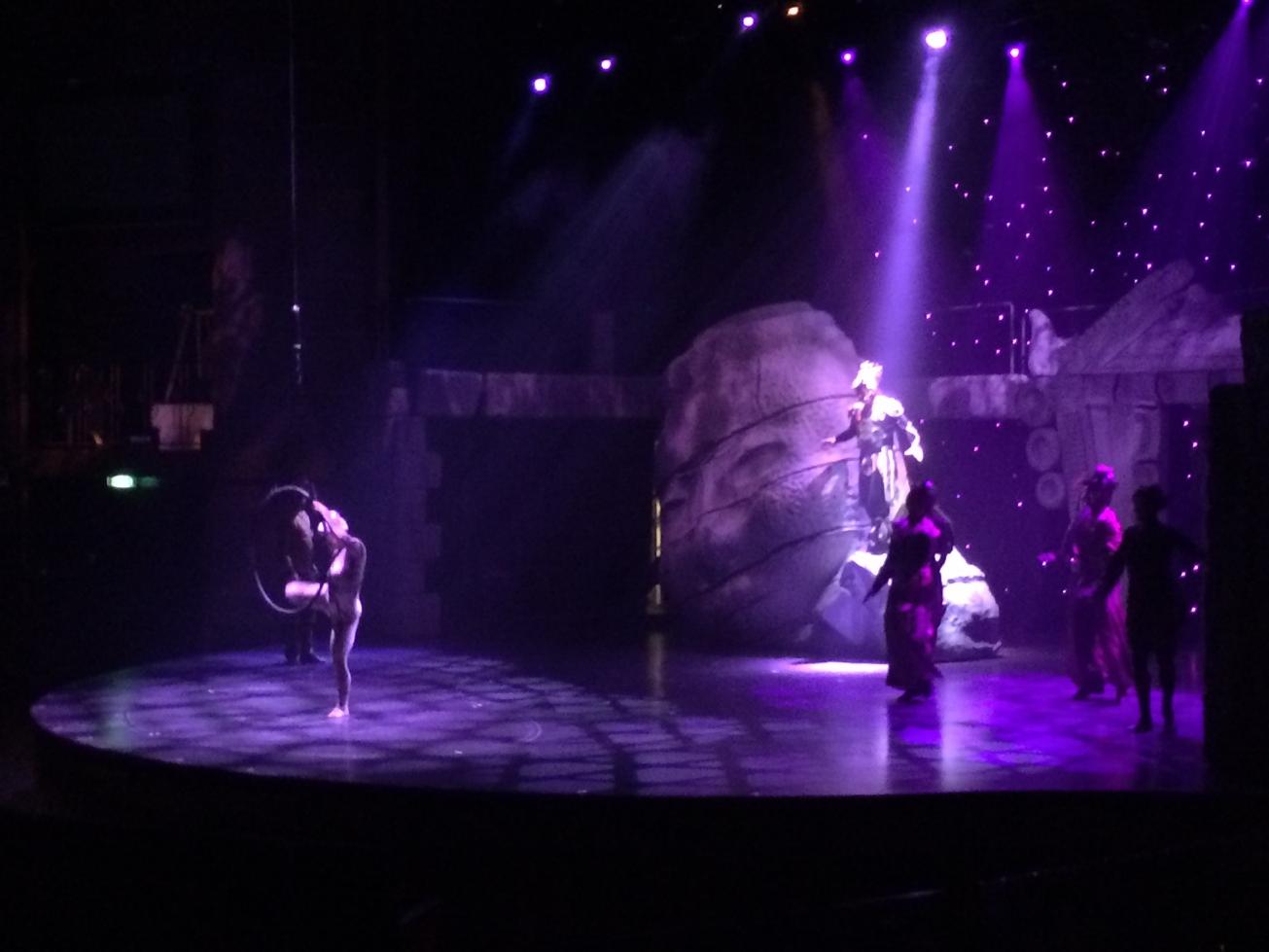 </a>
Steve Womack
His first performance was last night, which we didn't attend for previously mentioned reasons. I was very keen to see some live stand-up, and this show was advertised as late-night laughs for adults only, so I expected good things! They say laughter is the best medicine… and Steve Womack certainly lived up to the hype! The show was hilarious from start to finish, and had a few musical interludes that were often also funny. He's a very good singer too – better than some acts I've seen booked as singers. His act worked really well in Celebrity Central where he had a more intimate audience. Brilliant show, and he's on tomorrow night as well so we might just have to repeat the experience with completely different material (as long as he remembers to write down what he said tonight…!) Highly recommended!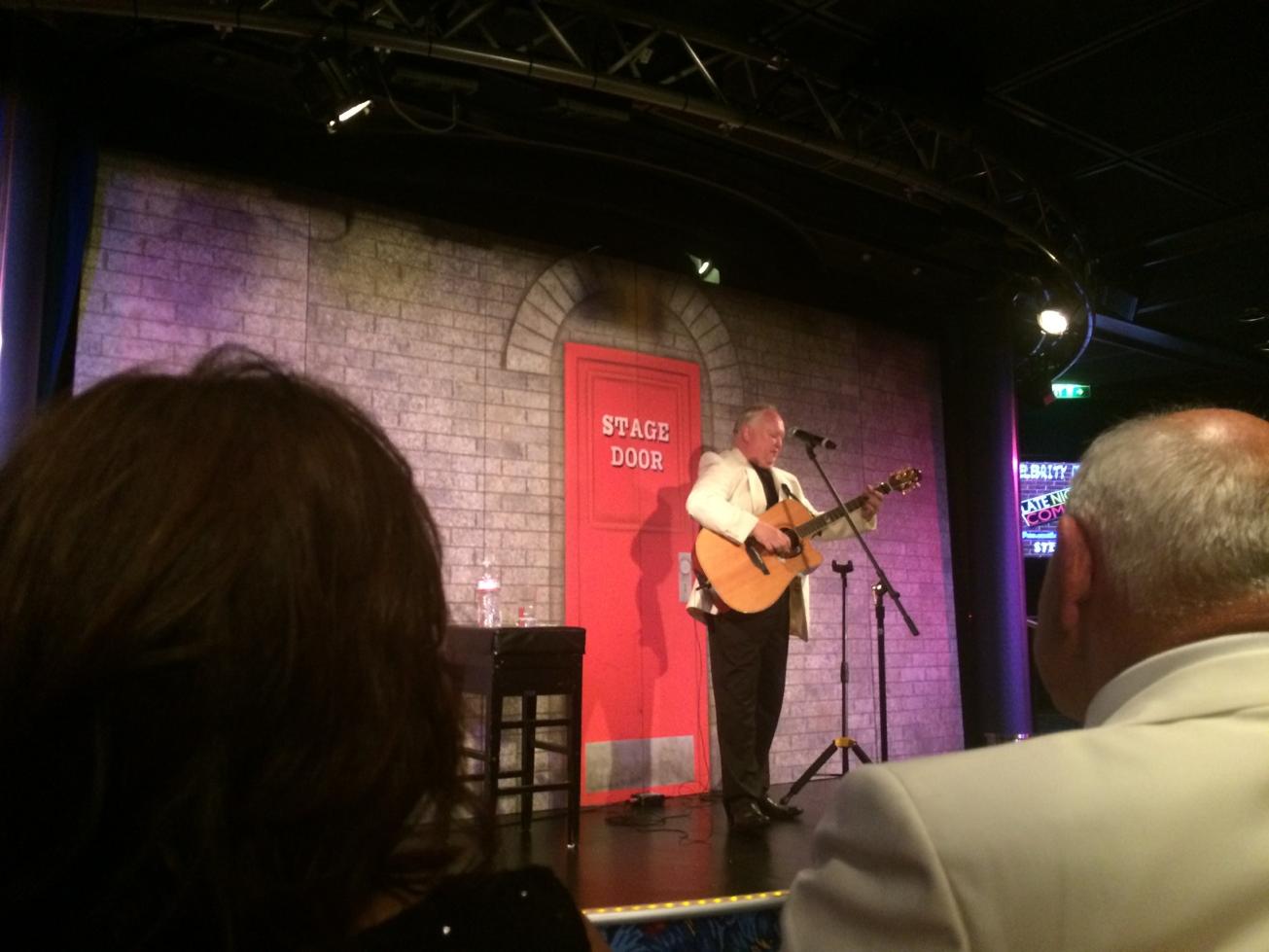 </a>
Tomorrow is a sea-day and I really hope that by the end of it I'll be feeling right as rain again. There really is nothing worse than feeling ill on holiday!