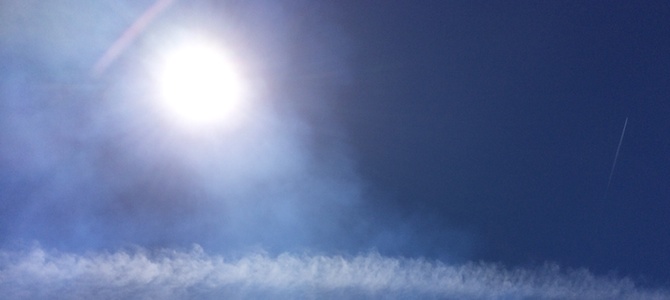 </a>
Today will be a relatively short entry on account of us not doing very much! The sun is out, the seas are calm, and we finally got to see this ship's outdoor spaces being enjoyed as they were meant to be! We attended a roll call meet-up, and soaked up the sun.
Morning wake-up call
Last night we ordered room service and we received a call at the start of our time-slot telling us it was on its way. A few minutes later it arrived. As the sun was on the other side of the ship, our balcony was still a little cool to enjoy breakfast on, so we ate this in our stateroom.
I ordered us some freshly squeezed orange juice, some coffee, and some pastries. I also tested writing extra things on the request card by ordering a plain bagel, then writing in a request for smoked salmon and cream cheese (which was not an option on the form). This all arrived as requested. The pastries were warm and we'd definitely do it again. I don't know how something that is best when fresh would fare (like toast) but the lure of breakfast on the balcony will see us order again at some point.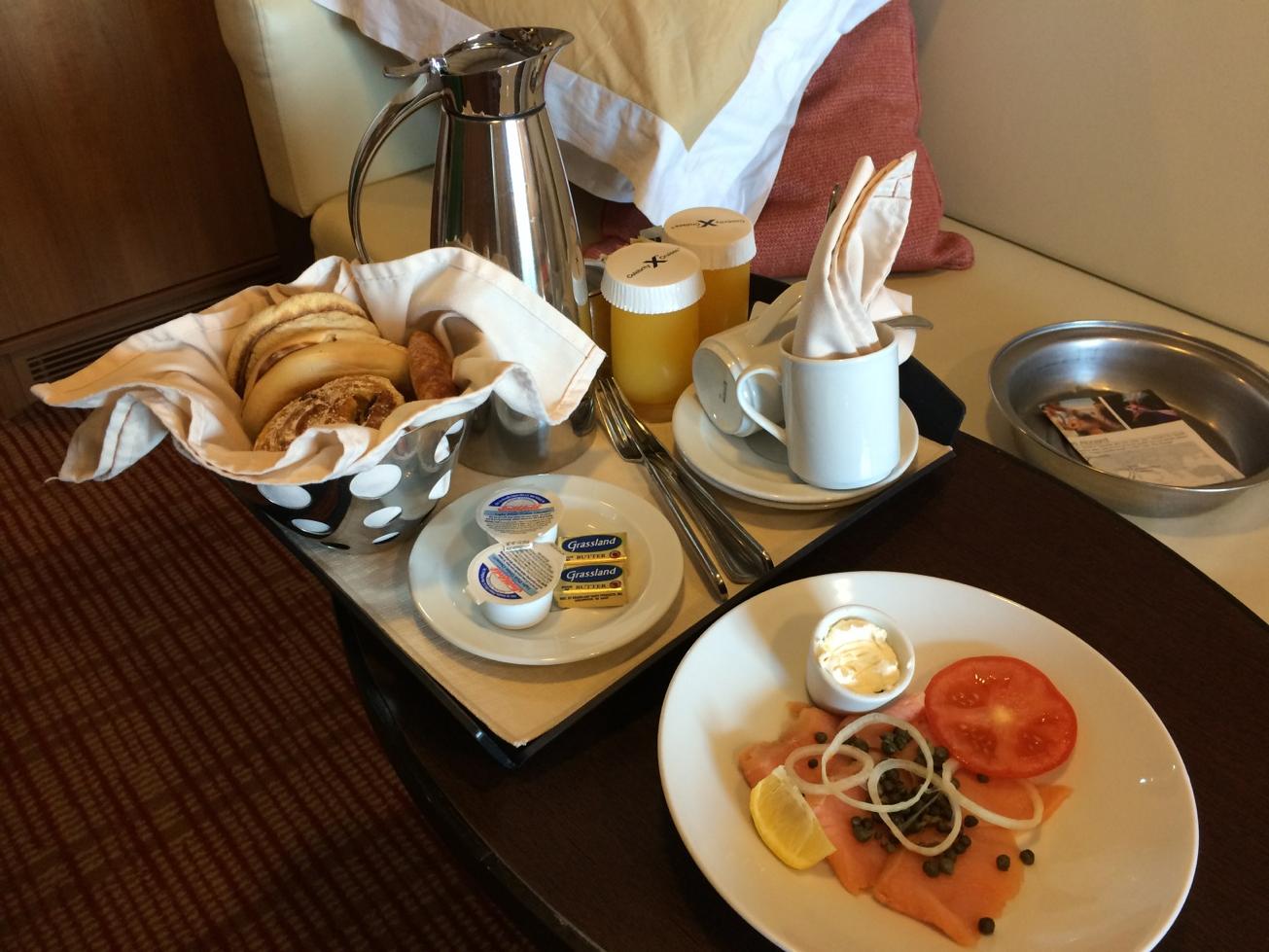 </a>
Celebrity Connections
We had registered for the Cruise Critic roll call which was being held today at 11:30 (you can tell we had a lazy morning!) and was scheduled to finish at 12:30. We finally left at about 13:30! We met several lovely people who congratulated us on our engagement and it was lovely to put some faces to screen names, even though I joined the roll call fairly late. Stupidly I didn't get any photos, but I have several new faces that I'll be able to recognise around the ship (and lots of little bits of port information to help us over the next 12 days).
Anyway it was lovely to meet everyone, and I'll definitely participate in future roll-calls and on-board cruise critics. I'd recommend anyone to do the same as there was a friendly bunch of people there.
An afternoon of relaxation
After the roll call we decided to change into short as the sun really was shining. We managed to get a little outdoor table at the Mast Grill and had a lovely burger and a cocktail or two, before grabbing a beach towel and laying down on the grass. The outdoor spaces on Eclipse really are fabulous, and having a beautiful lawn to lounge on is really quite unique at sea.
We subsequently ventured into the adult-only Solarium where I started a new book on the Kindle and chilled out. I eventually went to the hot tub where I had fabulous views of the endless sea, and met a lovely lady from Essex and a friendly gentleman from Canada. I was so engrossed in the conversation that I left the hot tub looking like a prune! If either of you happen to stumble on my blog in the future, say hello in the comments!
Back in our stateroom I had a good wash to get rid of all the chlorine, and did some more relaxing on the balcony which by this point was fully exposed to the hot sun! Don't worry – I've plenty of sunscreen to protect my fragile, Scottish skin! Having this private space with seemingly intimate views of an endless sea is just wonderful. It's easy to forget that there are thousands of other people sharing the same view!
Before dinner, we decided to visit the Sky Observation Lounge for the first time this cruise. It's such a wonderful venue, and my favourite position on any ship – right at the front with panoramic windows looking out to see! A few cocktails here from the new cocktail menu Celebrity introduced at the end of last year (or the start of this one?) Service was fast and friendly, and the lounge was very quiet, with most people presumably preferring to sit out in the sun. We even managed to secure a pair of plush, leather loungers right at the front!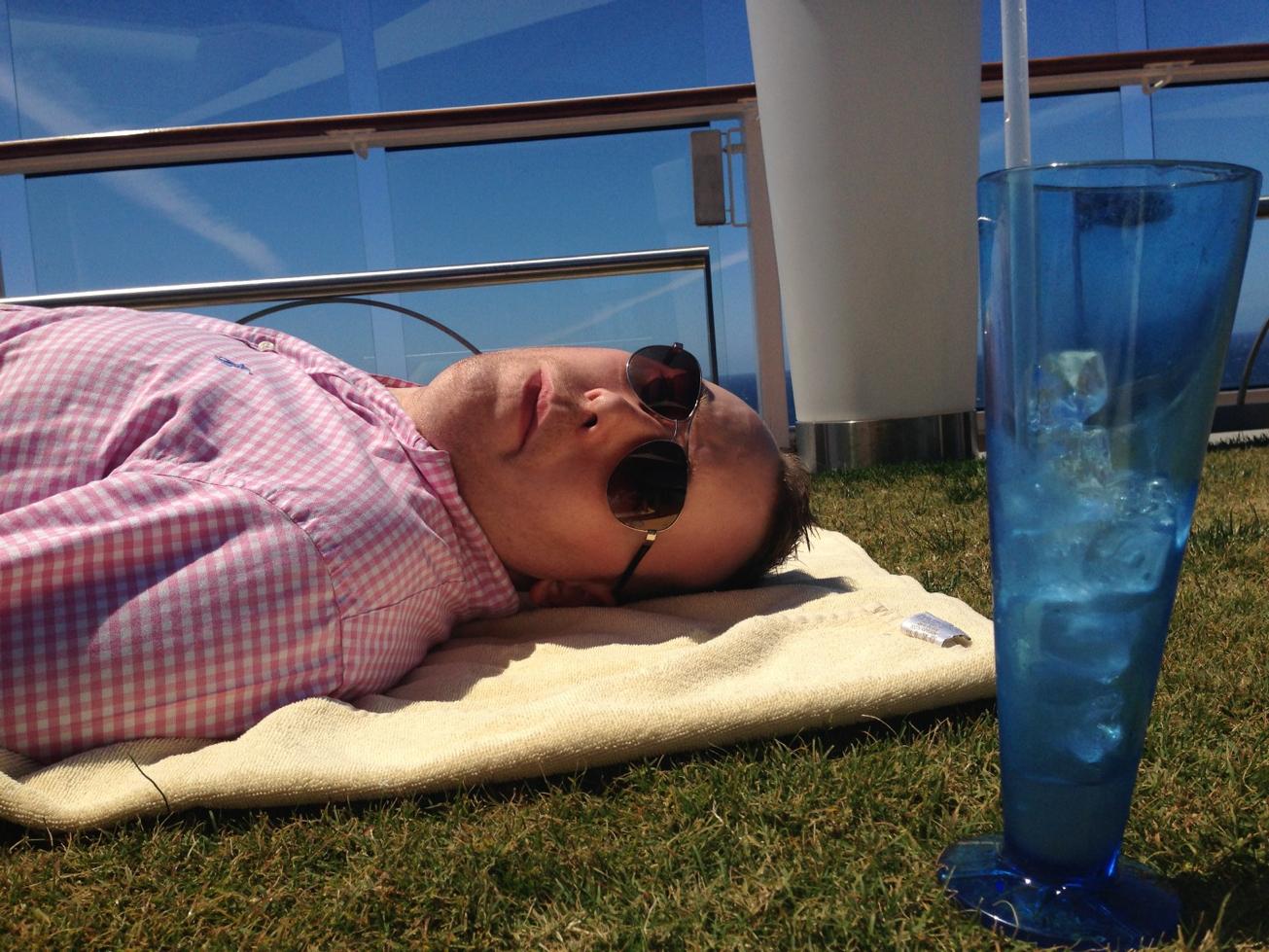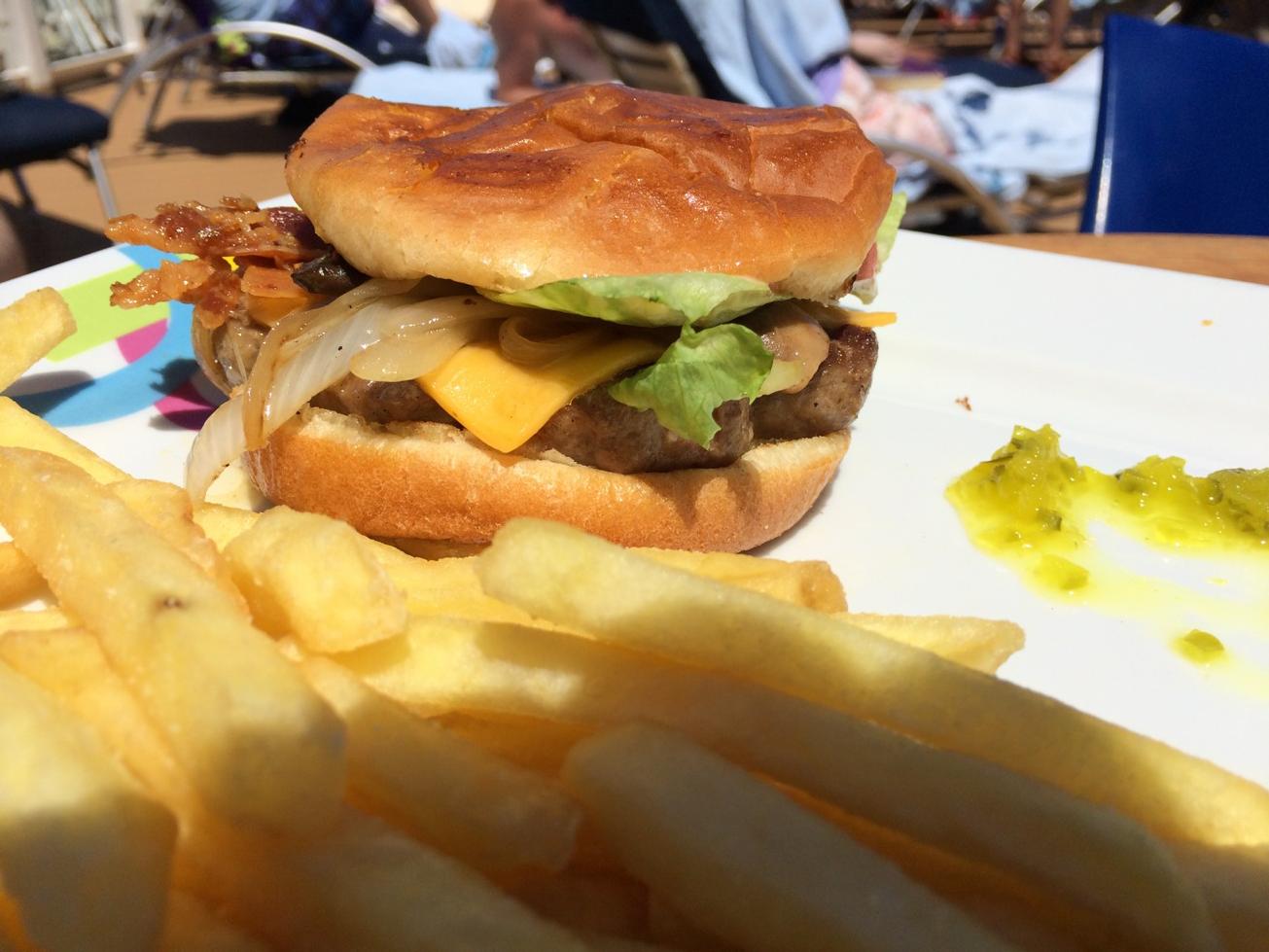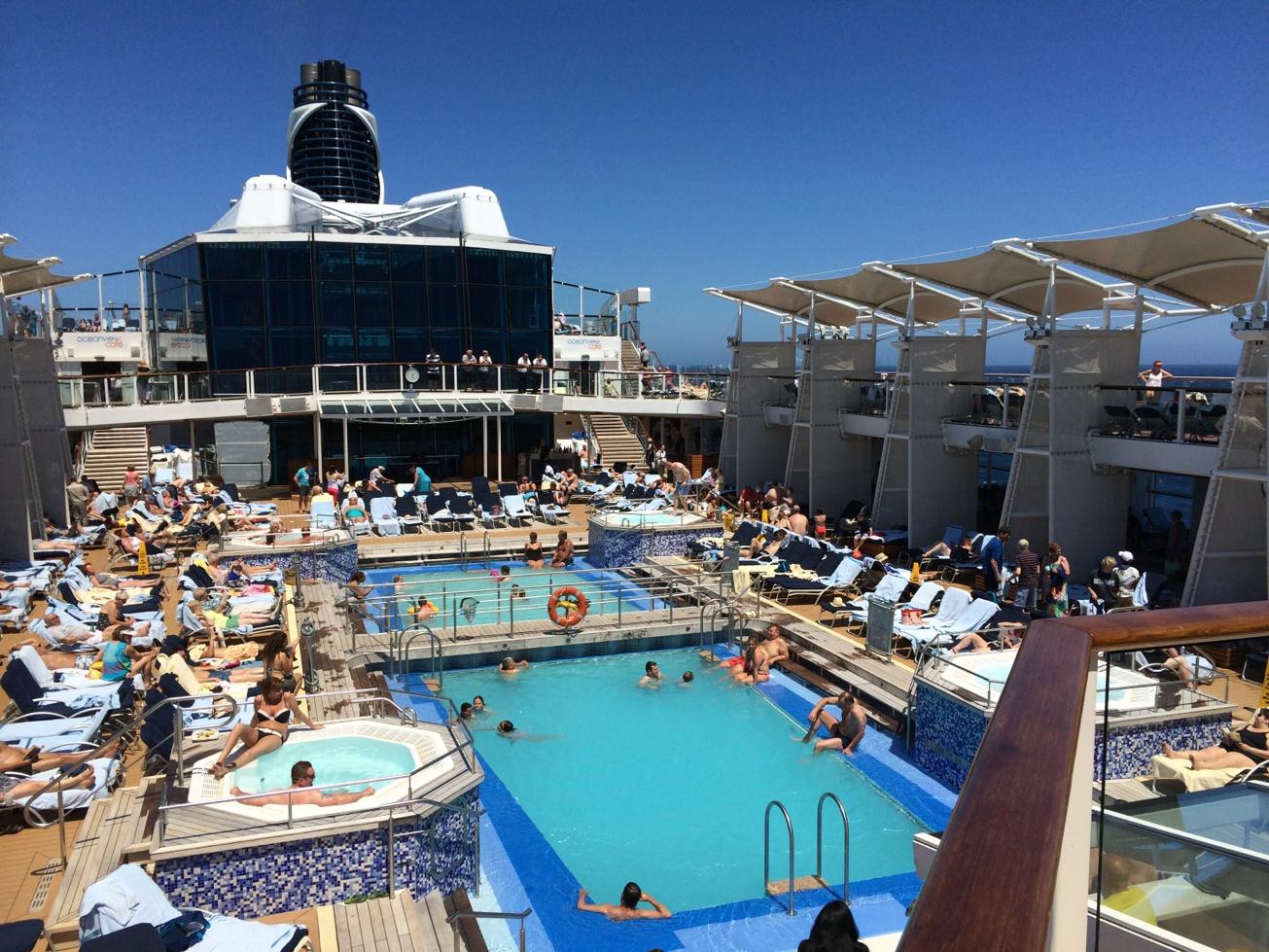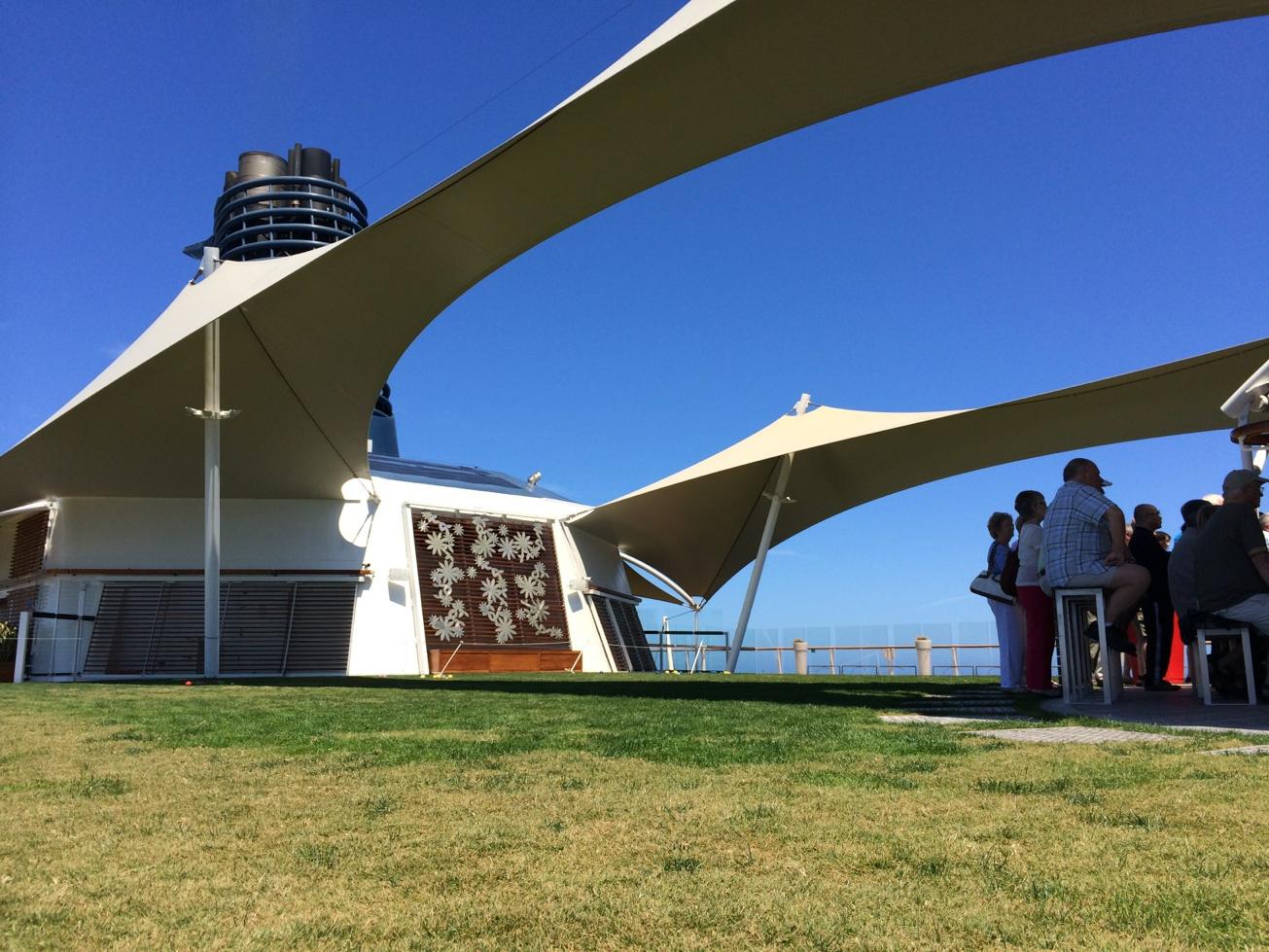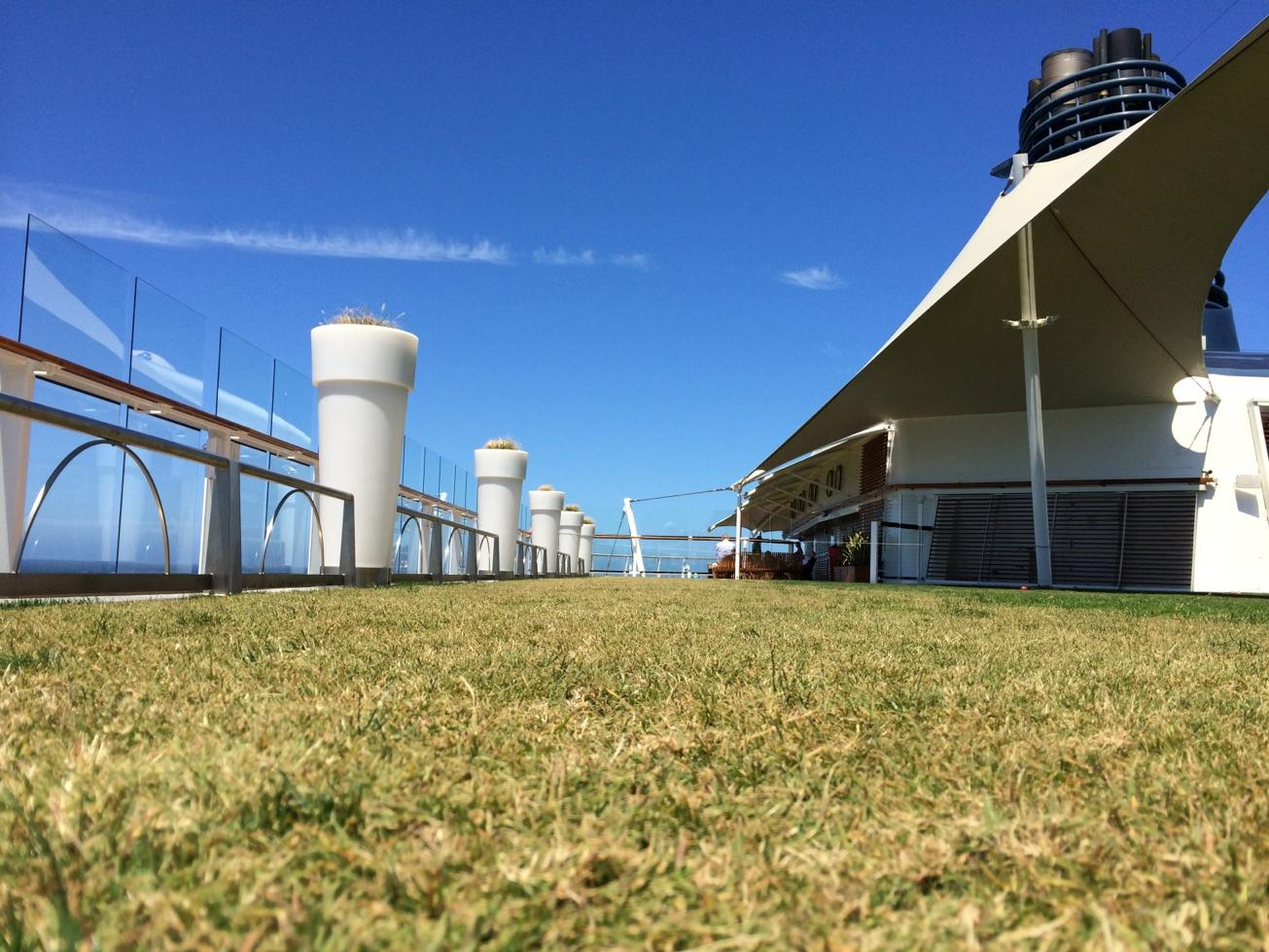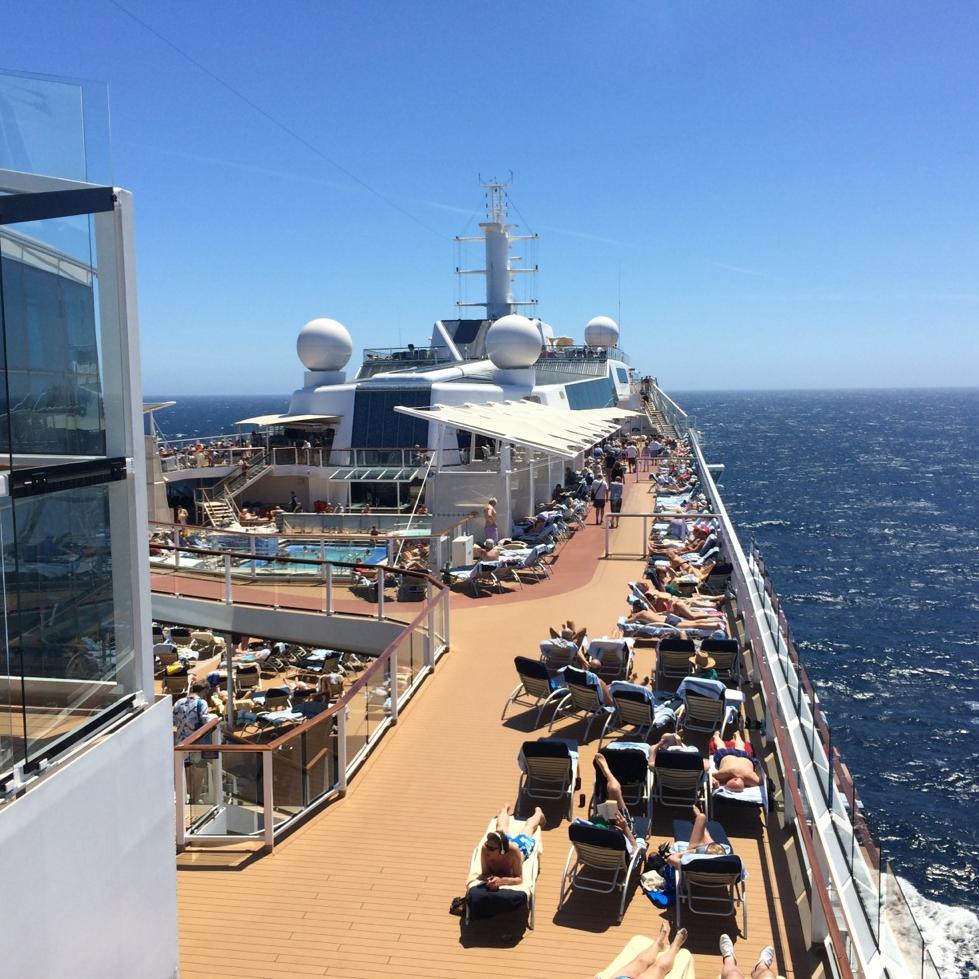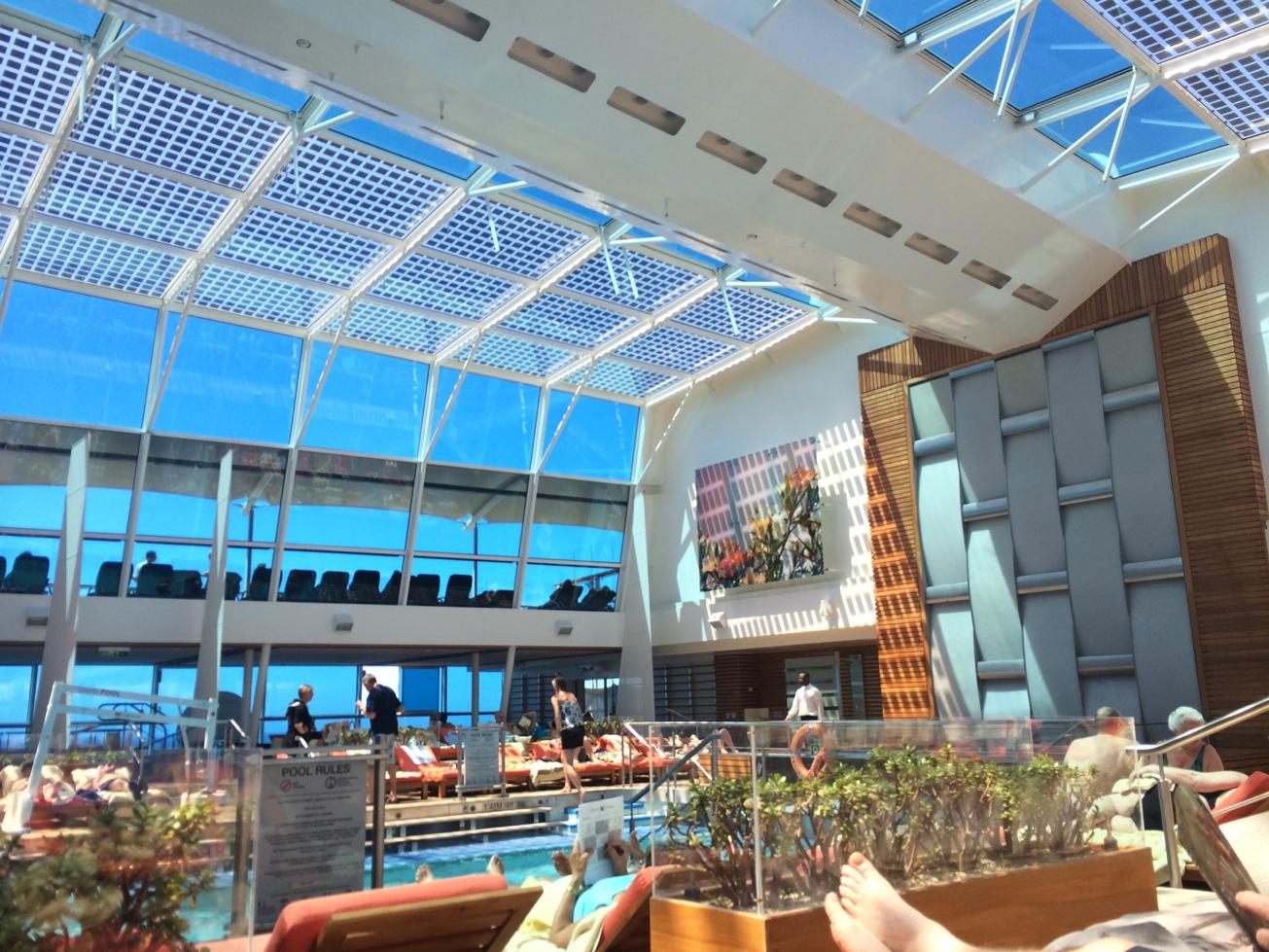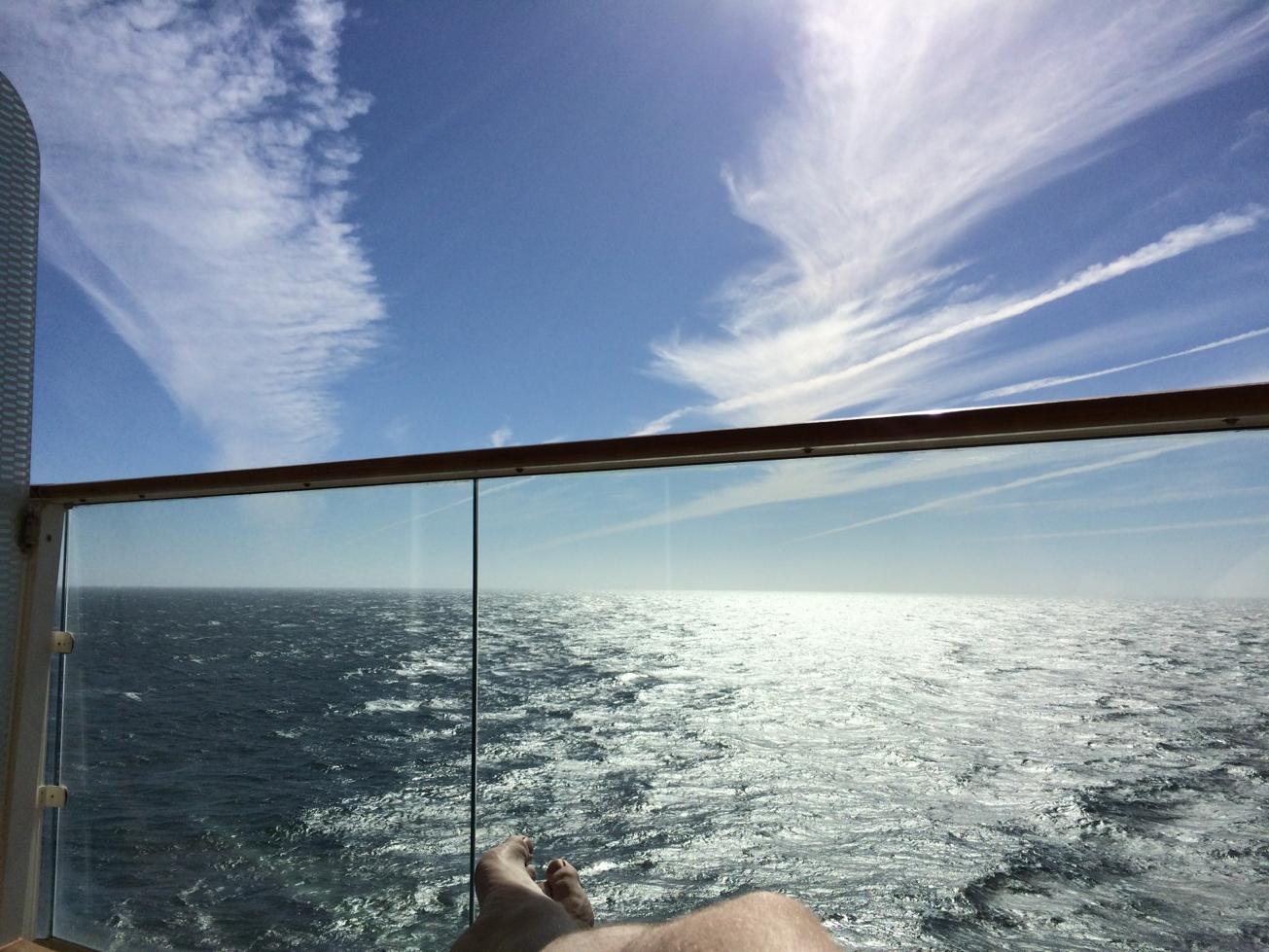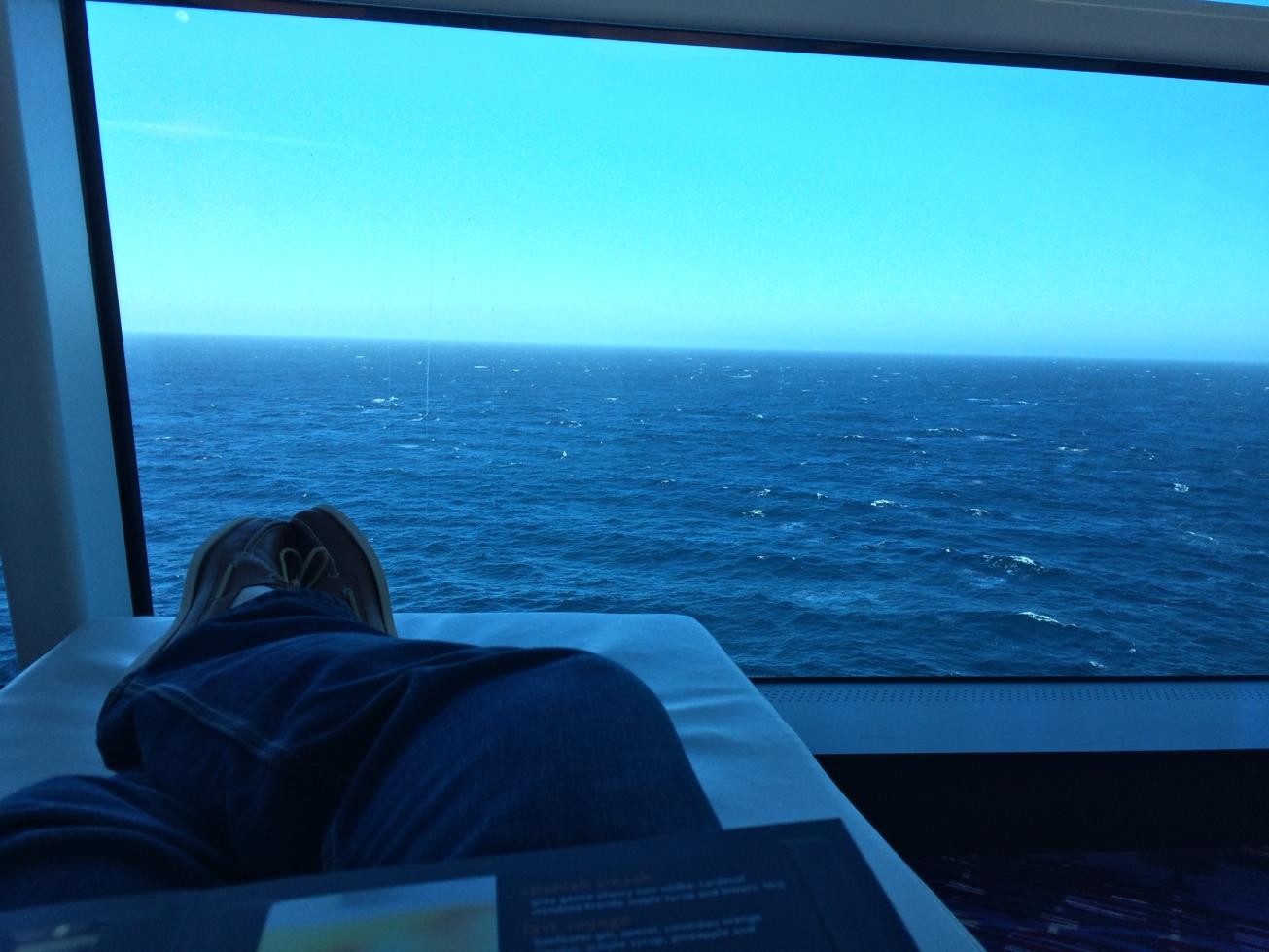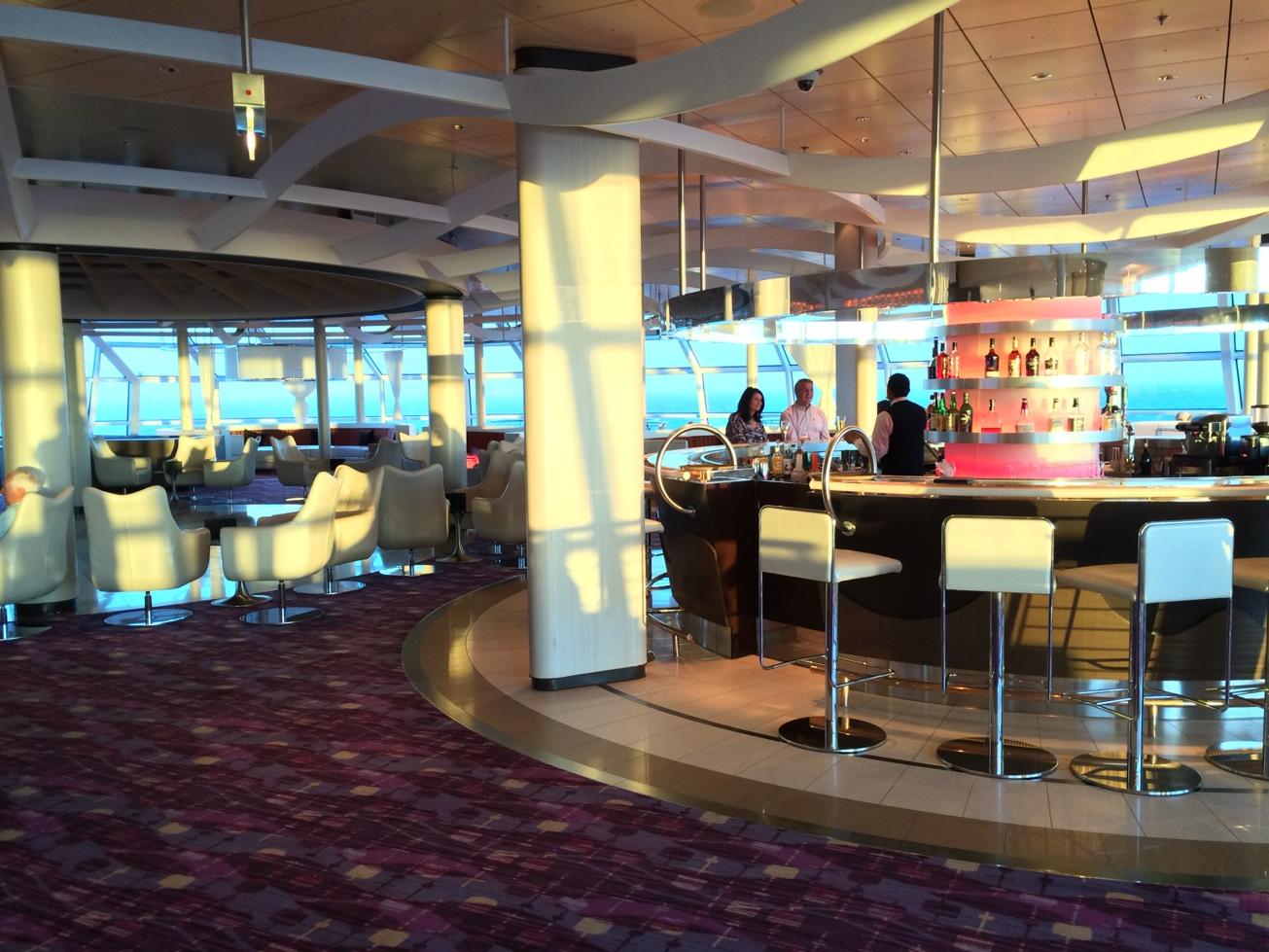 Dinner in the MDR
Tonight's dinner was in Moonlight Sonata again. Service once again prompt and getting friendlier by the day! As much as I intend to use each of the speciality restaurants at least once on this cruise, I can quite understand why some people wouldn't bother. The food and service is very good.
Today I had Scallop Crudo to start, then roasted milk-fed veal, finishing with chocolate lava cake. Alex opted for Borolo braised beef ragoût, followed by lemon-peppered roasted chicken, and finishing with one of the always available options – baked cheesecake with caramel sauce. I am normally great at picking the best thing on the menu, with Alex often wishing he'd gone for my option. Tonight, though, Alex picked the right starter! It was delicious!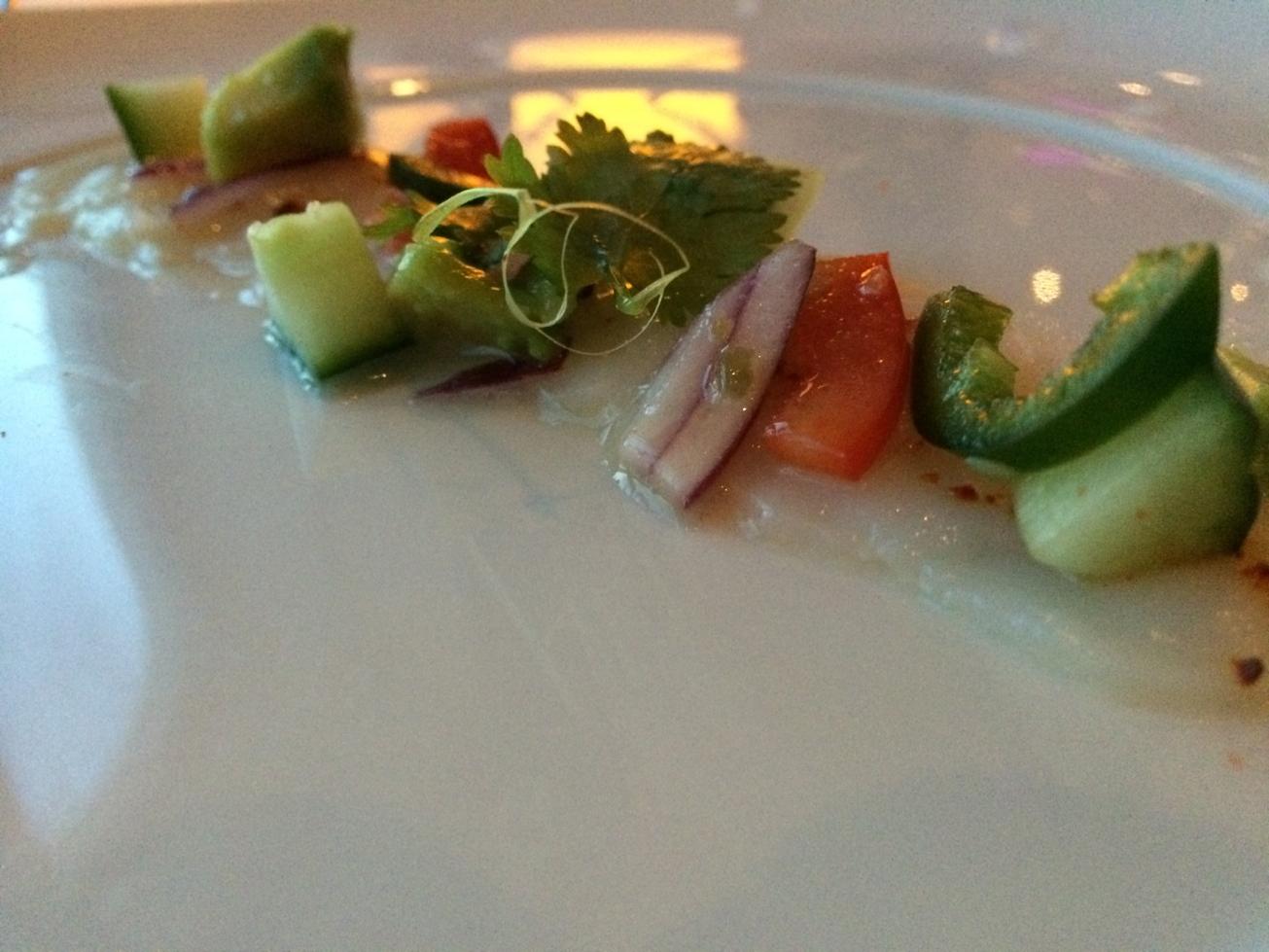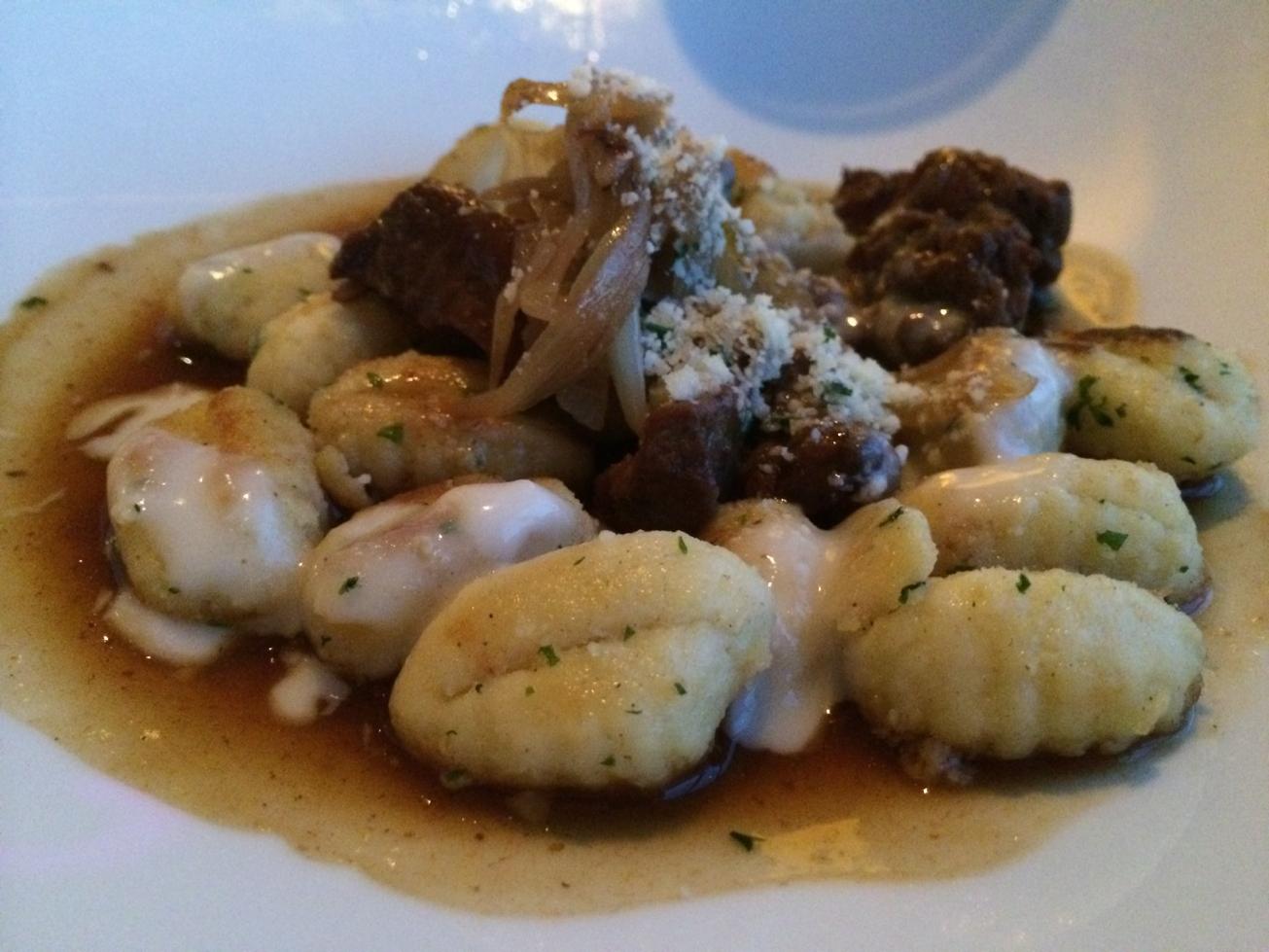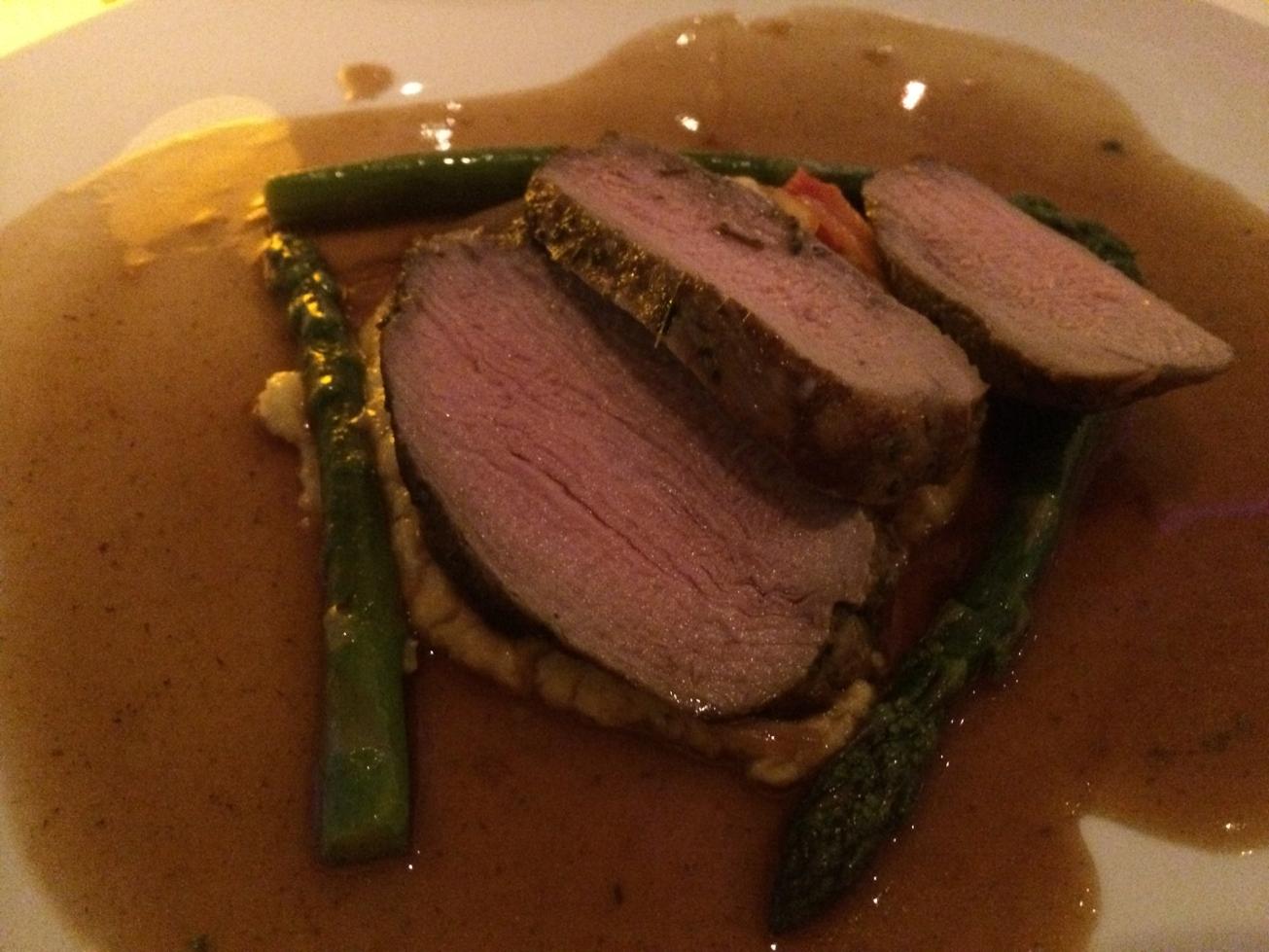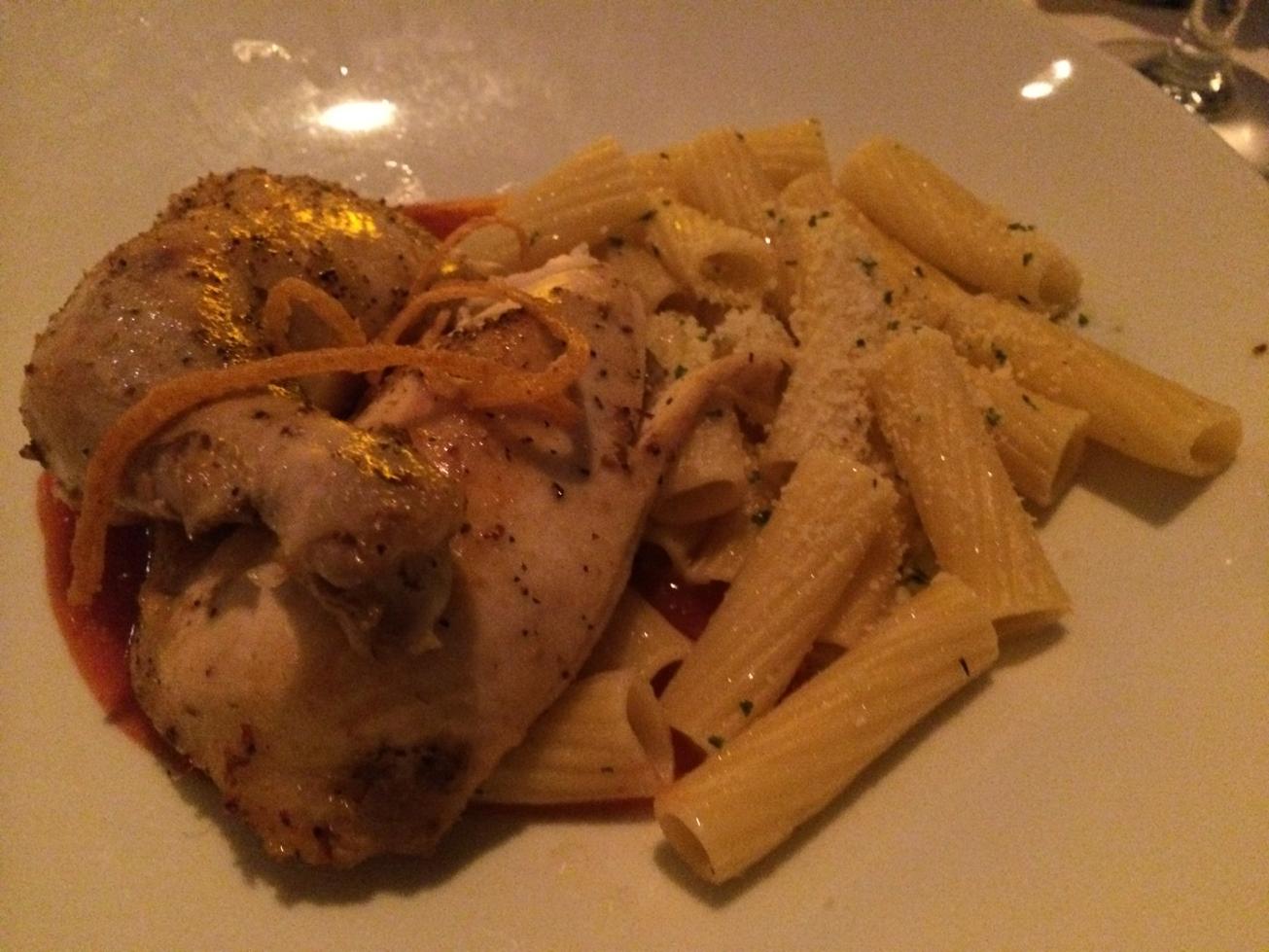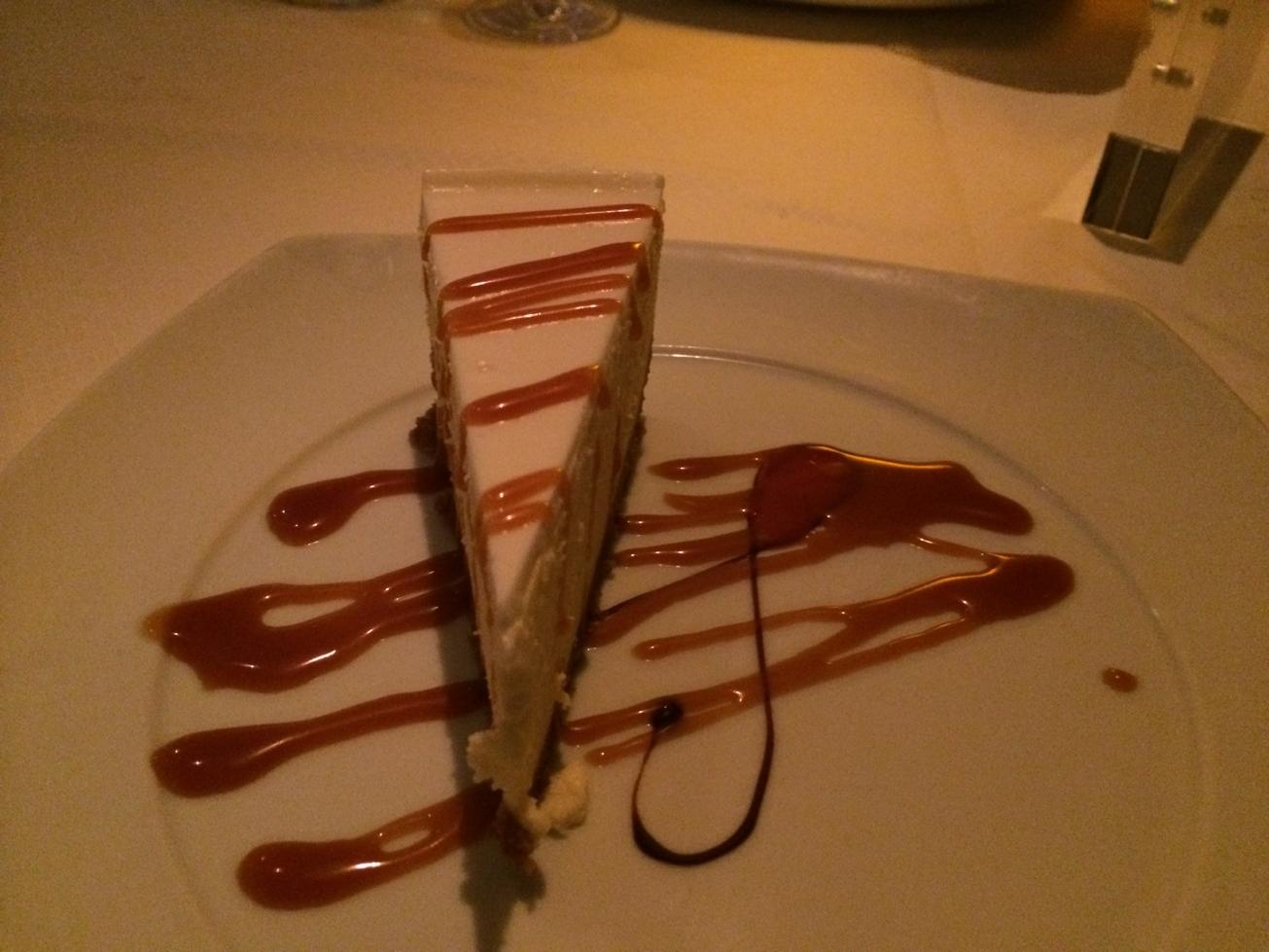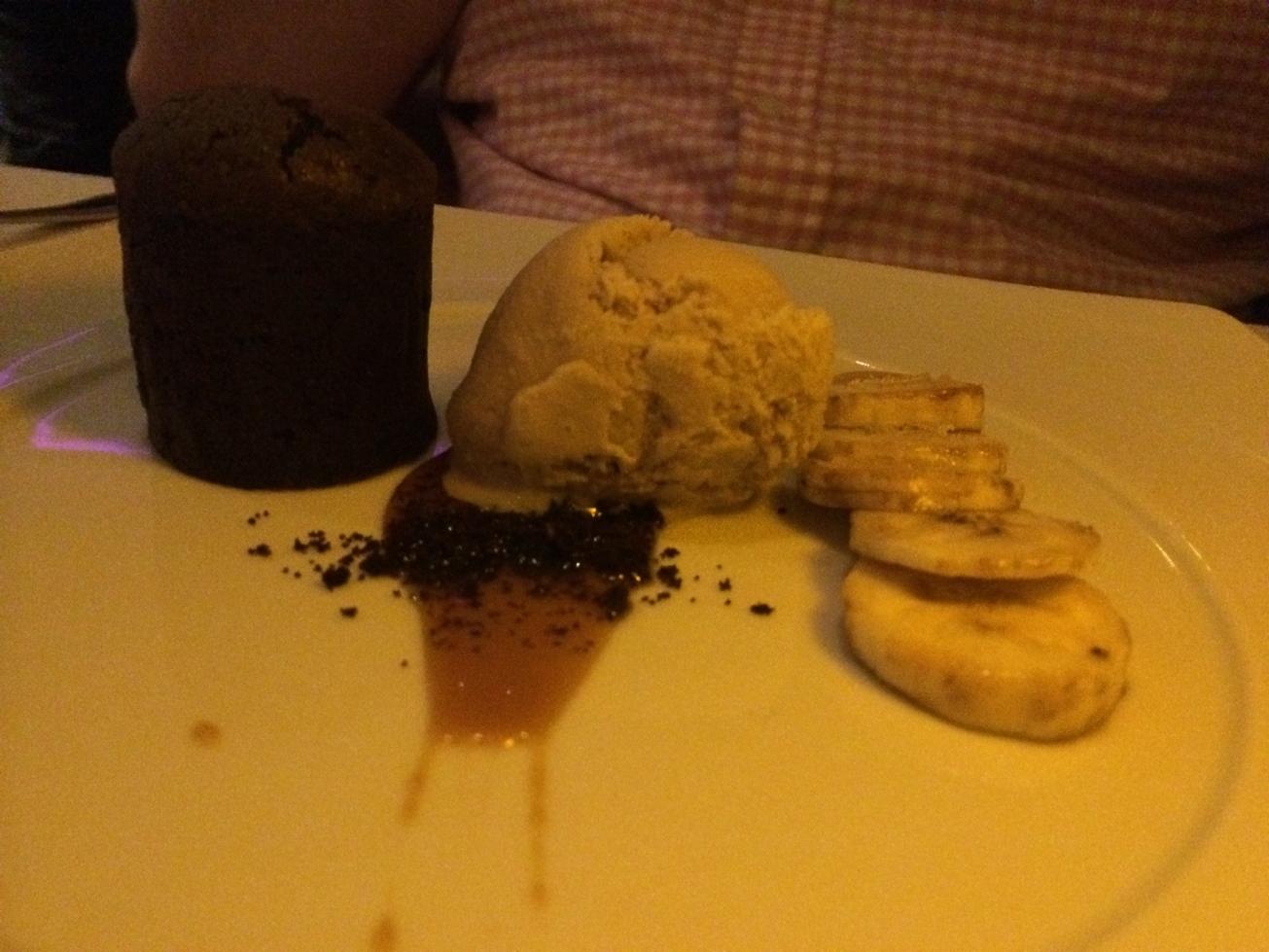 Evening Entertainment
Tonight's show was a full-length version of the snipped that we got on embarkation night from Brett Cave. He's an energetic pianist who has already ingrained his catchphrase into the crowd that every song is his "favourite song in the whole wide world… EVER! EVER! EVER!" which is a bit of fun. He's a great pianist and singer and, while some of the songs I didn't know, I enjoyed pretty much al of it!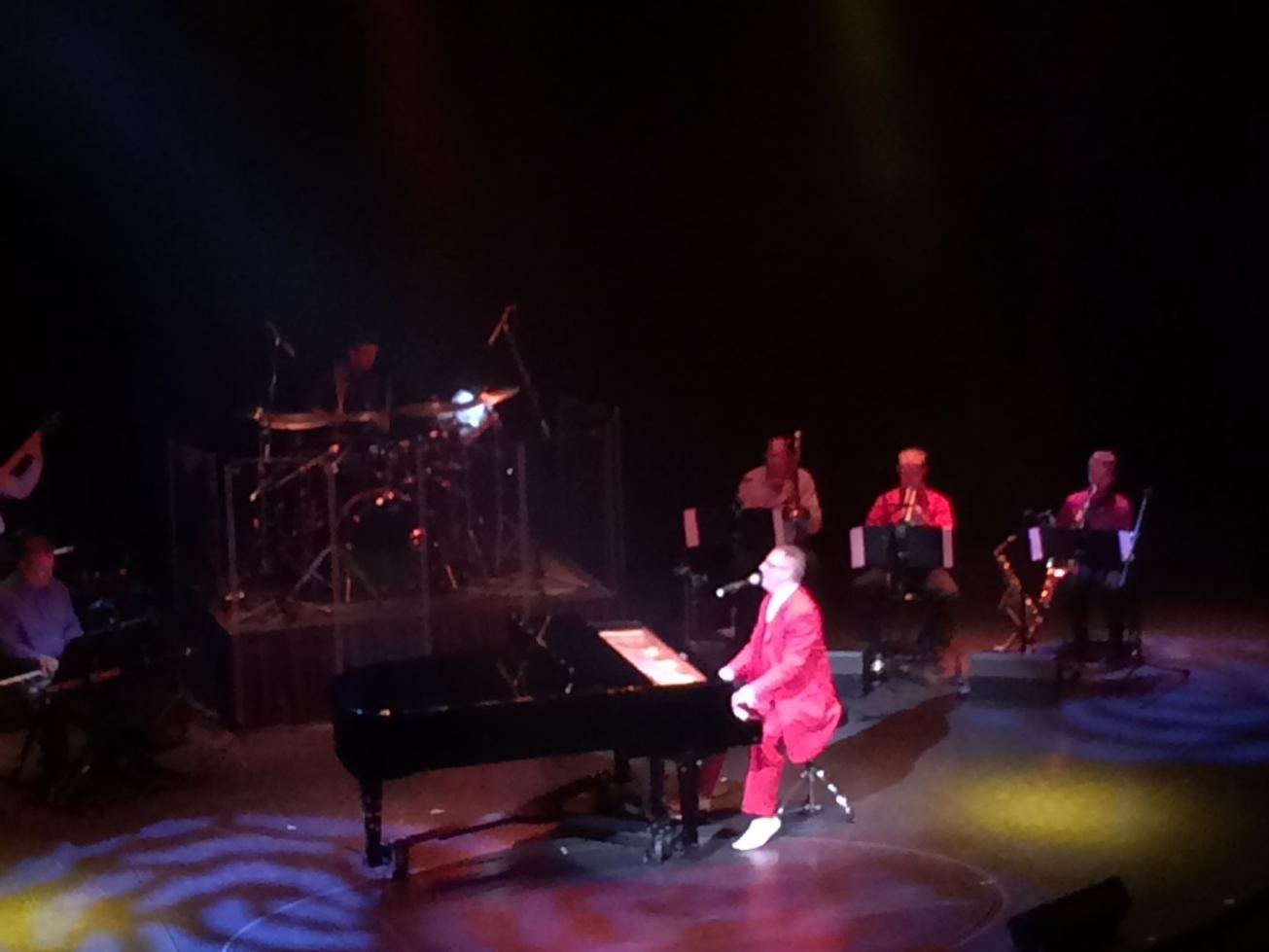 </a>
Immediately after the theatre show a game show was put on for over–18s only in Celebrity Central (which is a lecture hall next door). The show was a bit like the marriage game, and called "He Knows, She Knows, Who Knows?" The idea is that three couples volunteer to come on stage. The ladies then leave and the gents are asked a number of questions about their relationship or their other half. When the partners come back they are asked the same question, and the aim is to have matching answers. The show is repeated with the men leaving (and with different questions).
The show was absolutely an 18+ event, with some of the questions and answer quite rude! It was great fun, and the whole audience was laughing their heads off. It was hosted by Sue Denning and it really showed her doing what she's good at, which is having banter with the passengers, done especially well in a small, busy venue. A great time was had by all!
Sorry this post is a little late. The clocks went forward last night and when I got back to the stateroom all I wanted to do was go to bed!