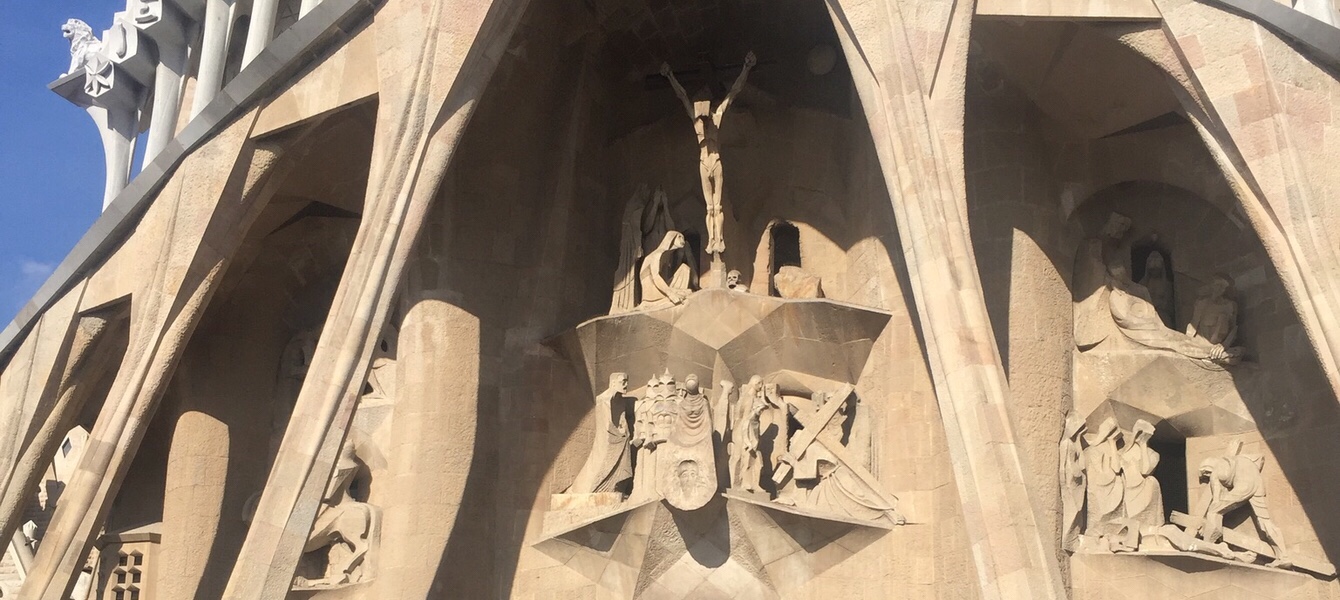 Today we docked in Barcelona for our first port of call. Due to bad weather at sea our arrival was an hour later than planned. This meant we could enjoy another leisurely breakfast in La Palmeraie restaurant, and a dip in the hot tub before exploring the city.
Breakfast
Breakfast in the main Yacht Club restaurant is a nice relaxing experience, and not one we tried on MSC Splendida (the Top Sail lounge continental selection is also very good!)
There are a variety of hot and cold options available. The french toast went down especially well with Alex and Glyn – it was thick and gooey, with a lovely sweet cinnamon flavour. Freshly squeezed orange juice hits the spot, along with all the coffee you need to set you up for the day.
One morning I tried a cooked breakfast which was a little less impressive – the sausage was very skinny and quite strongly flavoured. Not bad, but not what I want from a breakfast sausage! The scrambled eggs are not quite as good as I make (but I make egg-celent scrambled egg! Sorry…) but the bacon was fab – crispy, American-style bacon. Yum! Add some perfectly crispy hash browns to the mix, and it's a breakfast of kings.
Glyn did try the oatmeal one morning but it was made with water and not at all to his taste. Not a problem, as there's plenty else on offer!
Barcelona
MSC had put tickets in our room the night before that we could use (at a cost) to get a shuttle into the city centre. This was claimed to be a 15 minute bus ride, but we managed to walk easily to La Rambla in less than 30 minutes. It was hot, but anyone with fairly good mobility and fitness could manage it, even if it took a little longer.
Regular readers of this blog will know that I'm a big fan of the City Sightseeing buses, so we had pre-booked one for Barcelona! There are three routes here, and you can choose a 1- or 2-day ticket. We picked up the bus at World Trade Centre which is at the foot of La Rambla.
As we were only in port for about 6 hours, we simply didn't have time to do the entire trip on all lines. What we did see was very good, but the traffic made it a little frustrating on this occasion. Still, it was a great way to see some of the city (more than we would on foot) and learn a little about the history and architecture you see from the top of the bus, including the famous Sagrada Família which Alex and I have visited before and thoroughly enjoyed.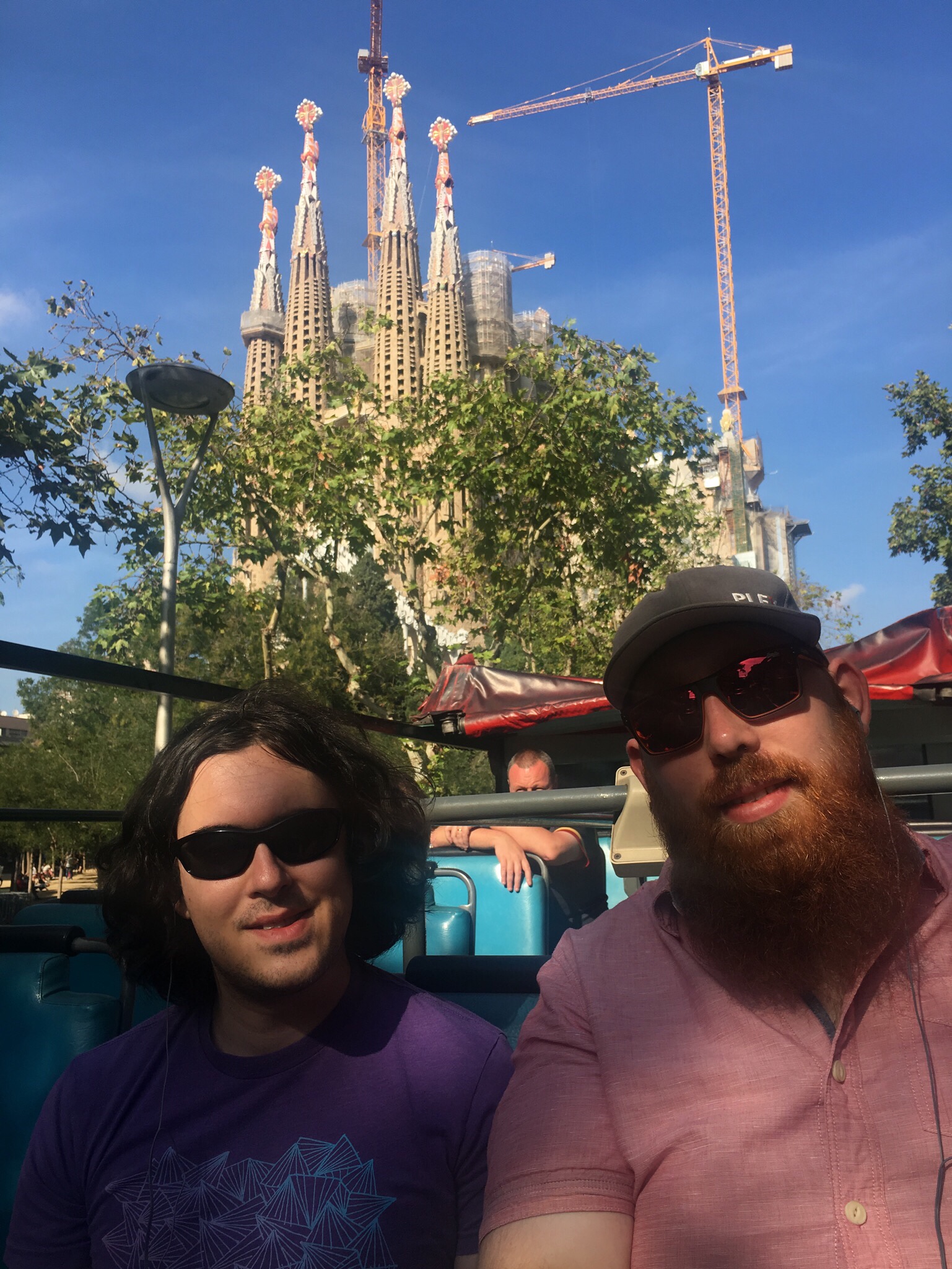 We did explore a little of iconic La Rambla on foot and enjoyed the hustle of the main tourist area. We didn't have to venture far from La Rambla to find a quiet street with a fantastic restaurant for lunch serving some delicious and excellent value Tapas – a better choice than the tourist places on the main street.
Back to the ship!
Back on board we decided to check out the gelato on offer in the Phoenician Plaza. This is a coffee and light lunch spot on deck 6 serving a variety of food all day. Gelato and cakes are at an extra cost, but the gelato was included in our Yacht Club package.
I tried some pistachio gelato and lemon sorbet. The pistachio was excellent! It was a nice way to cool down after a day in the Barcelona heat.
The plaza is a nice area and surrounded by shops. Unfortunately they wheel out the cruise ship classic 'deals' tables which really detracts from the atmosphere.
As Barcelona was a later port, we didn't have a huge amount of time before dinner – but we still managed some cheeky wee canapés as well as my favourite aperitif before dinner at around 9pm.
Dinner in La Palmeraie
Once again, dinner was very good and we had some great fun with the sommelier and waiters. The staff on this sailing are some of the best we've had. They're very talkative and really make time for you. This attention is not something you get on most cruise ships when dining alongside hundreds of others as the staff just do not have time.
I definitely think, on this basis, that other cruise lines with suites should offer a private, small restaurant experience. The difference it makes is huge!
Once again I enjoyed my food tonight. I've learned that the pasta dishes are always excellent, as the pasta is made on board. This dish was a prawn linguine and was bursting with flavour. Absolutely delicious. My starter was tuna carpaccio which was also very nice. The risotto starter was also excellent and beautifully cooked.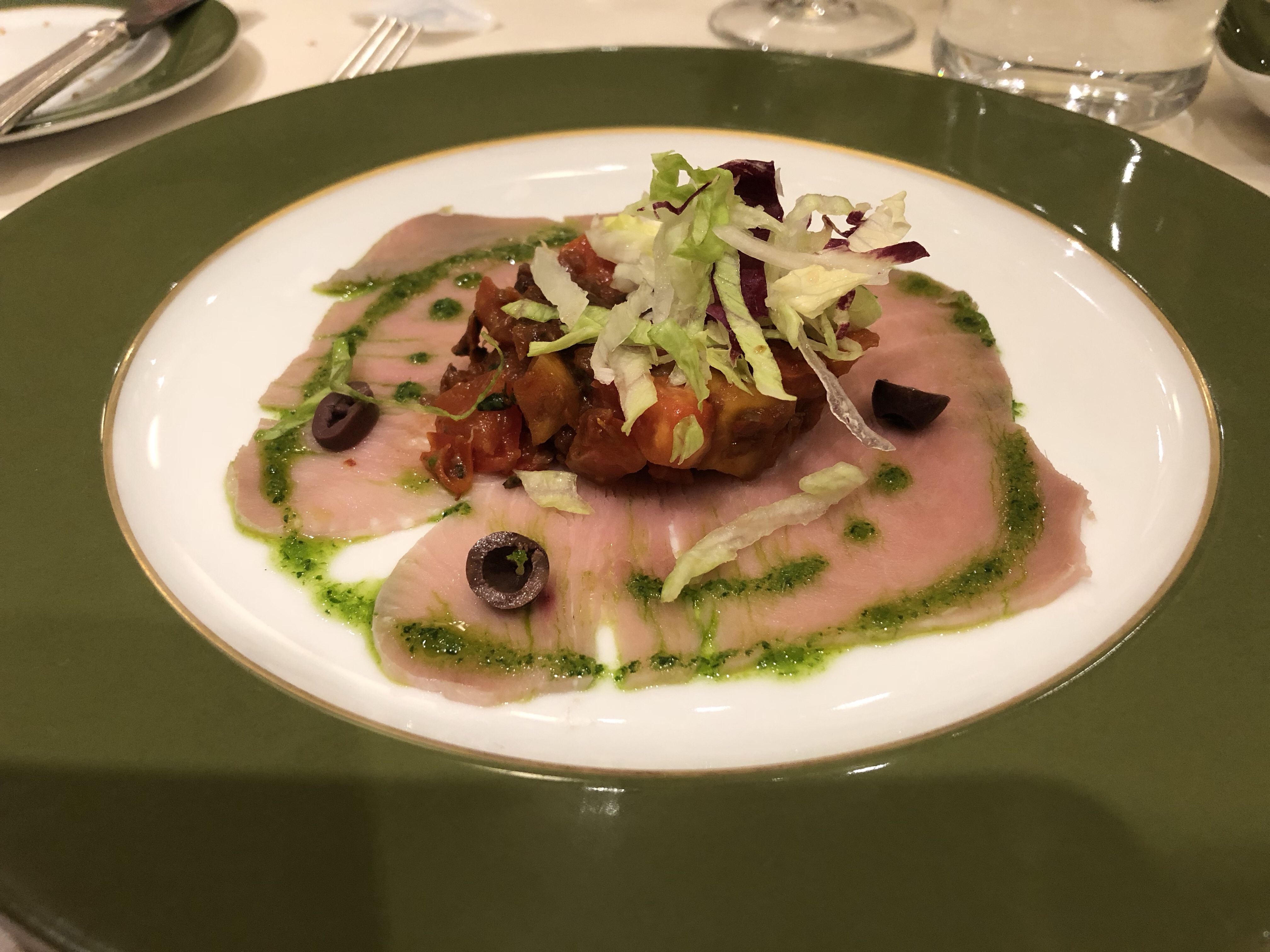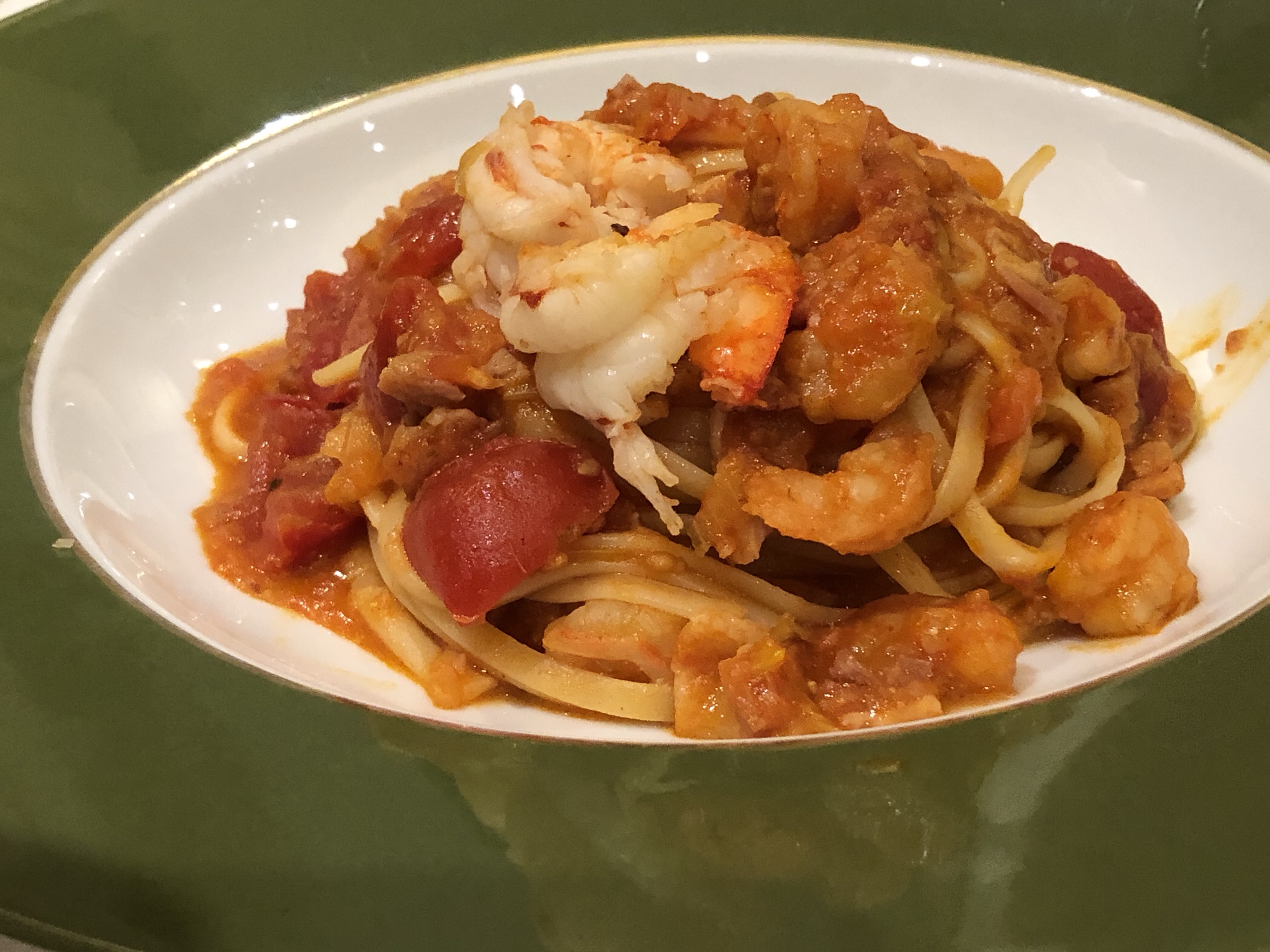 Unfortunately, Glyn and Alex has a disappointing vegetable Korma as their main course. The curry part was nice, but not like a korma that you'd know from a UK restaurant. The naan bread was terrible though – like a stale pitta bread!
But once again, the service was great and we finished the night with lots of limoncello and passito. Wonderful!