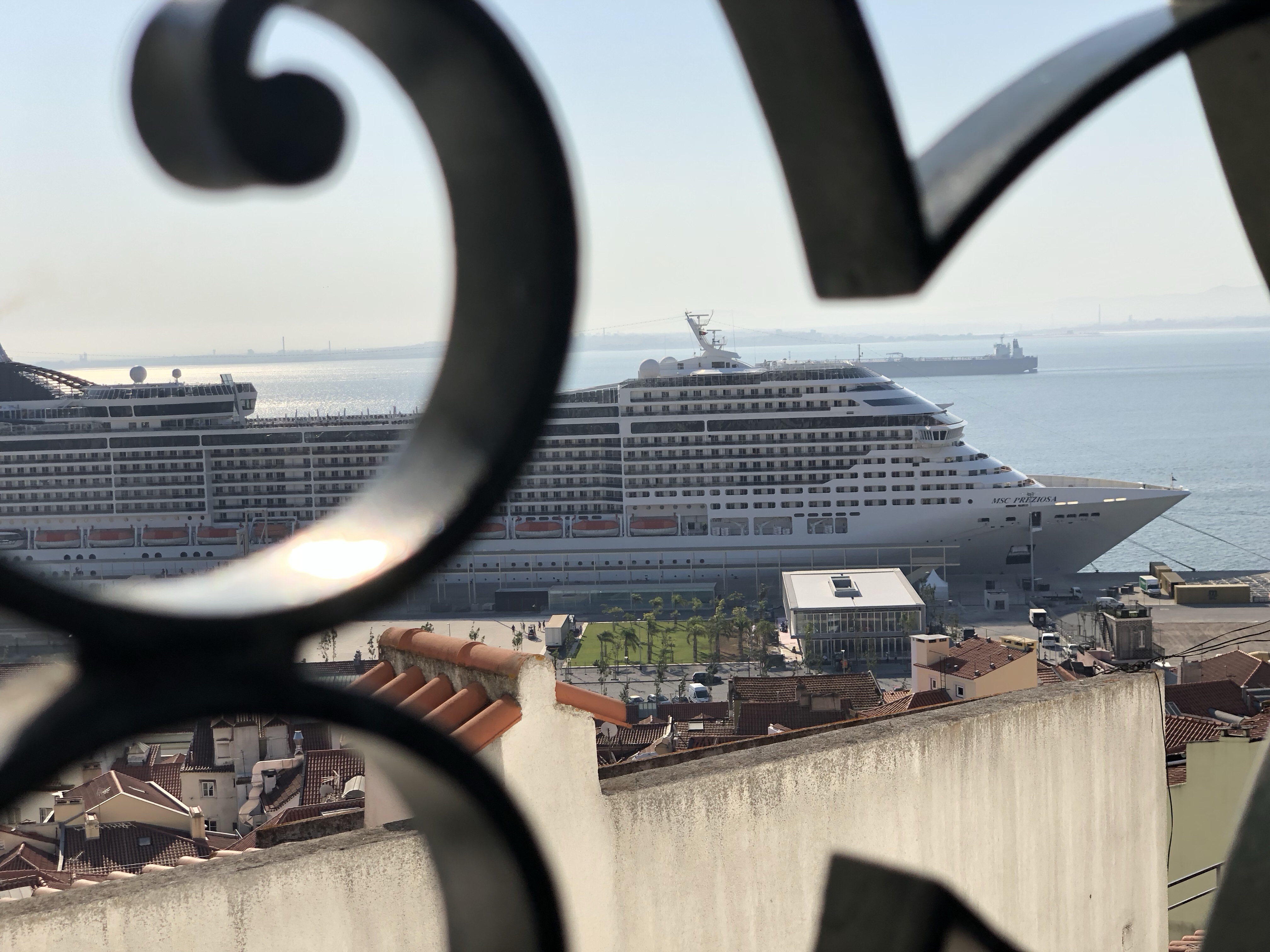 Alex and I are sailing again after what feels like a long hiatus. We're back on MSC in the wonderful Yacht Club, this time sailing with our good friends Glyn and Dorota who are cruising for the first time.
As we're sailing with friends, this blog series will be abridged compared to my normal blogging, but will hopefully provide some interest!
We are sailing from Lisbon and calling at Barcelona, Marseille, Genoa, Malaga, and Casablanca.
We started the trip with a few days exploring Lisbon. We have the benefit of some great friends in the town with local knowledge, and we enjoyed meeting with them during our pre-cruise stay. Needless to say we ate countless Pastéis de Nata and took in the usual sites of the capital.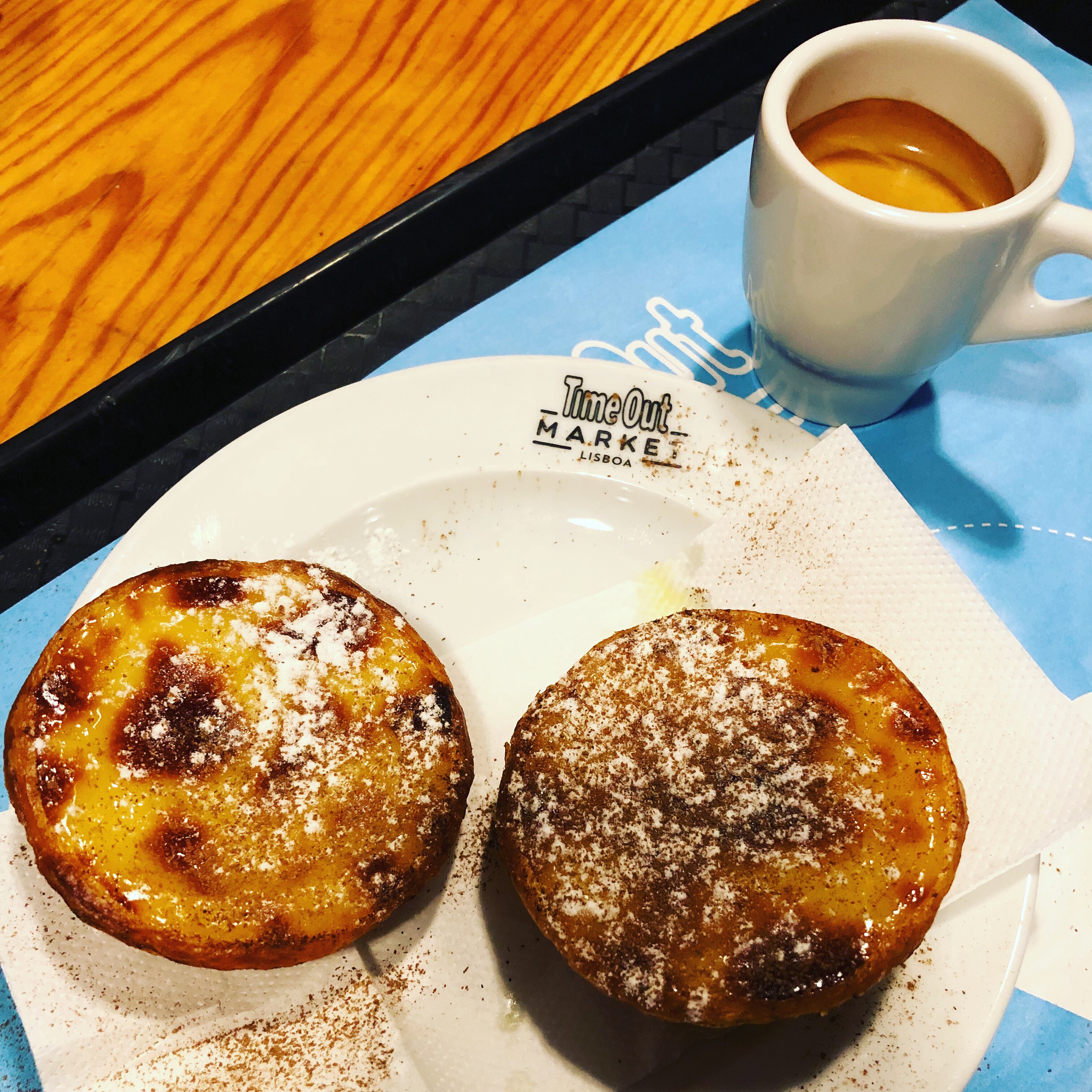 On embarkation day we were pleasantly surprised to discover that our AirBnB apartment was a short walk to the port. After a quick walk up to the castle for our favourite Natas and an obligatory view of the ship, we hauled our suitcases down the four flights of old steep narrow wooden stairs and made our way to port.
Embarkation
We were given an embarkation time of noon and arrived at the port a short while before then. A butler was waiting for us, checked in our luggage and escorted us through security. We were offered refreshments in a small lounge while our documents were checked, and had a lovely chat with the Yacht Club director.
Embarkation as a Yacht Club guest was excellent – better than our Yacht Club embarkation in Southampton on Splendida. I suspect this varies depending on the embarkation port, but they seem to have a decent system in Lisbon.
First Impressions
As our first day on board was a sea day, we had plenty of time to explore the ship and get acquainted with its facilities as well as our stateroom.
MSC Preziosa is in the same class as MSC Splendida, so I won't recount the same information. The ships are very similar in layout with only the decor being a little different.
As a short summary, the Yacht Club staterooms on this class of ship are spacious and have a lot of storage. The included toiletries are very nice (I believe they're also for sale) and the bed is very comfortable. I have no complaints!
There's is a walk-in wardrobe and the contents of the mini bar are also included in the package. I wish more cruise lines would offer this to guests buying an all inclusive package.
The bathroom is a nice size and has a shower over a bath. The shower is plenty powerful!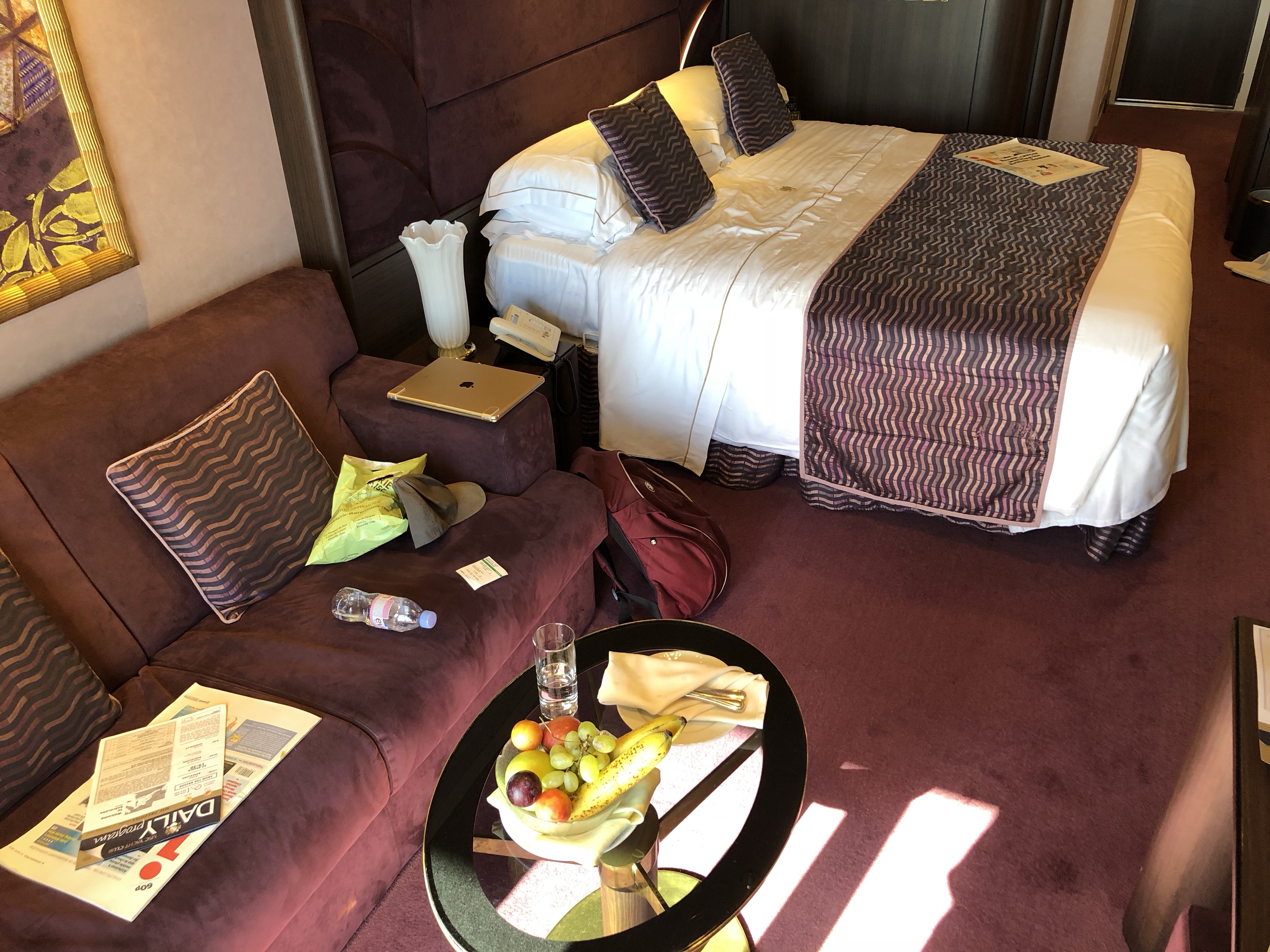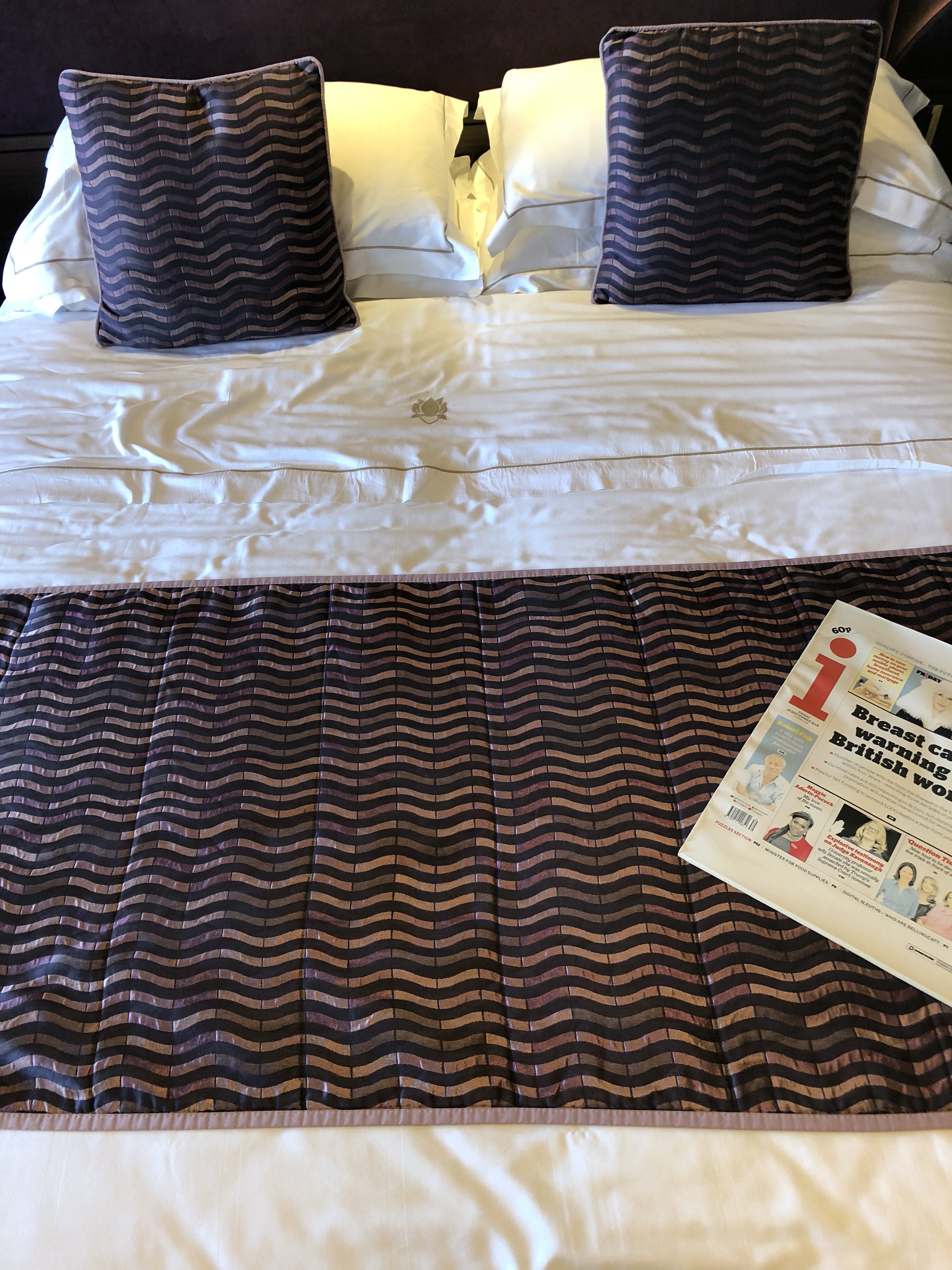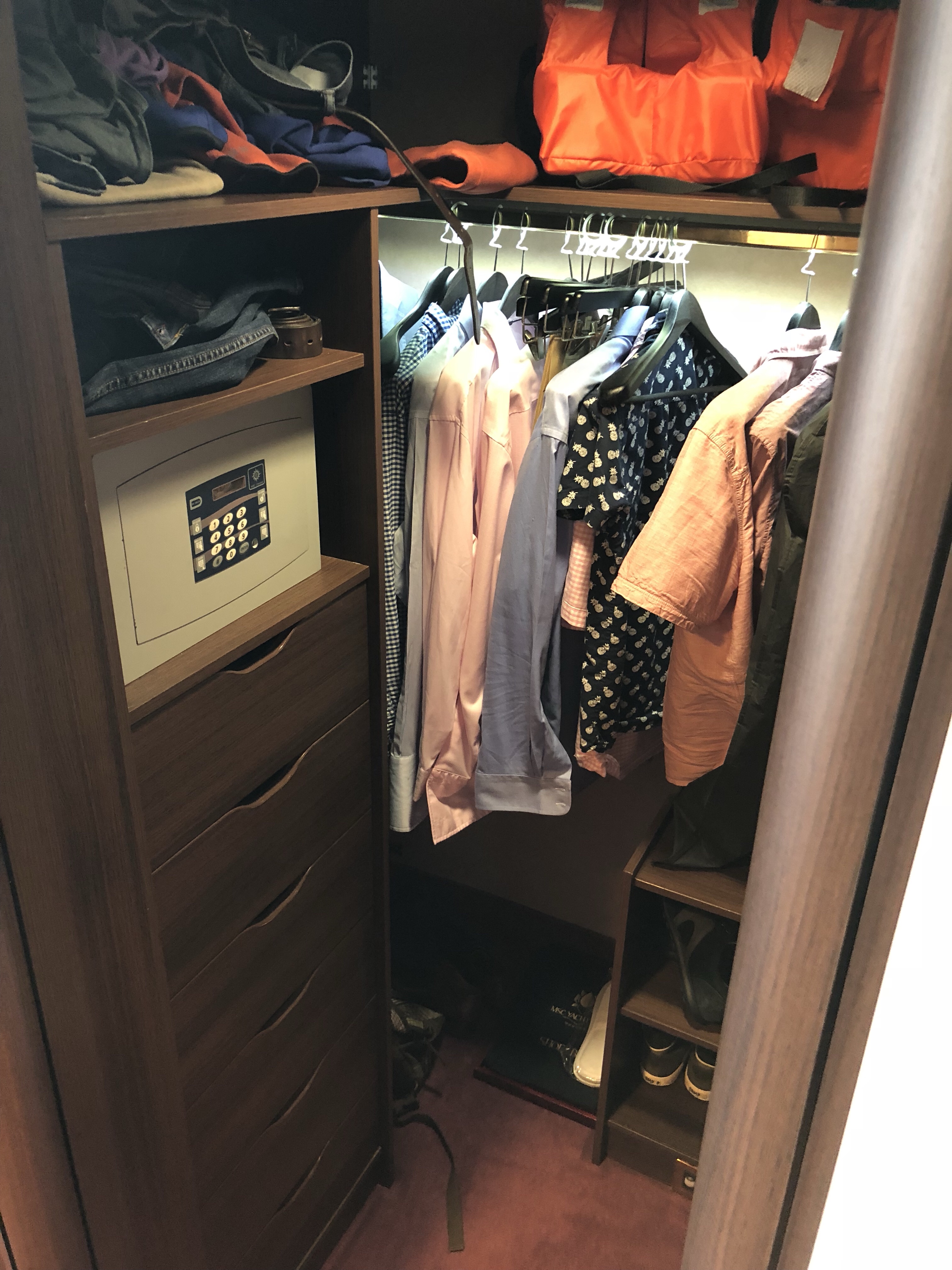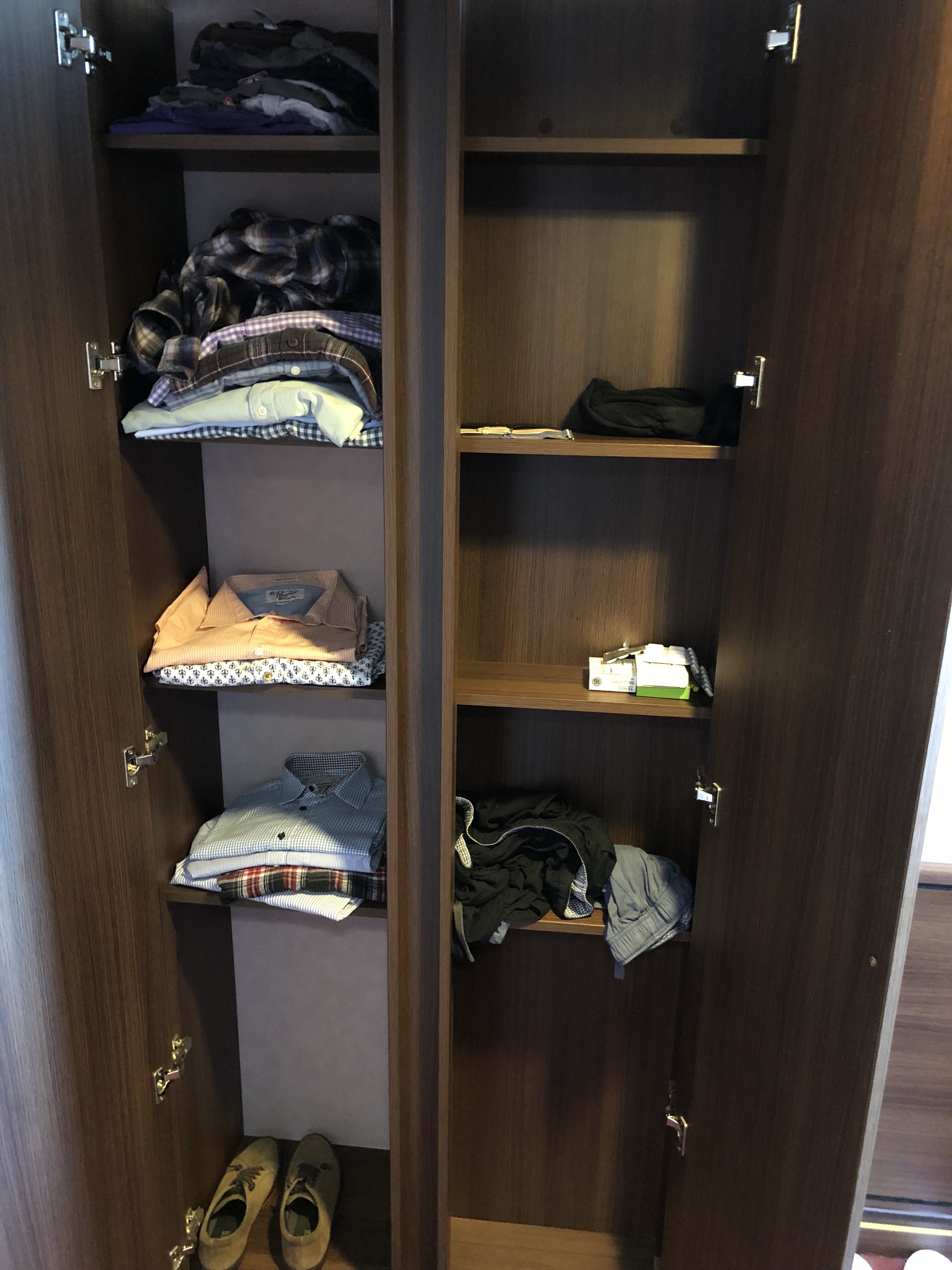 We also decided on this cruise to take advantage of the free newspaper delivery service on board. I asked for i from The Independent, and Dorota managed to get a Polish newspaper delivered. There is a large list from many countries from which to pick. There is a limit of one newspaper per stateroom, and they are delivered in the morning hung from your stateroom door in a little bag. The front page is printed in colour, while the remainder is in black and white. It's bound with an adhesive at the edge (much like a paperback book) so it's harder to manipulate than a normal newspaper. They also use a much thicker paper stock than a normal paper. Still, it's a nice touch!
As we're travelling in a group, we've spent a lot of time chatting and playing some games in the wonderful Yacht Club exclusive Top Sail lounge. So far we haven't spent much time out-with the Yacht Club area, but I plan to discover some of that later in the cruise.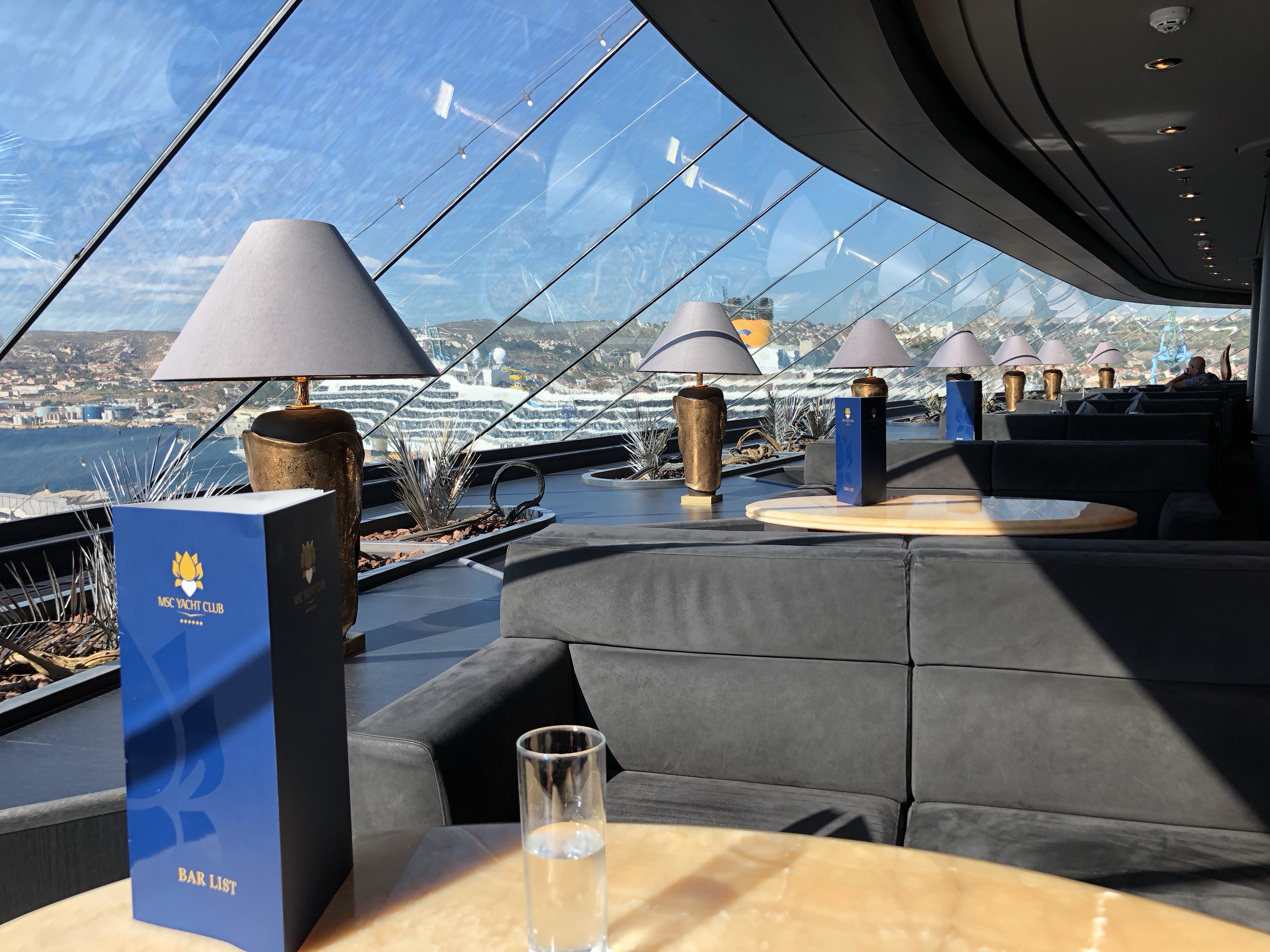 The staff so far have also been excellent. The butlers on board really get to know you and remember your preferences. It really is an excellent experience, and I continue to rank the service ahead of every other line I've sailed with.
Aurora Spa
On the sea day I decided to burn off some of the Natas and popped down to the gym.
The gym is fairly well equipped with various cardiovascular machines as well a resistance machine. Unfortunately several of the cardio machines were out of order so there was a bit of a delay to get a machine.
Smartly, MSC limit the time on each machine to 20 minutes so there's always a reasonable turnaround of available equipment. Still, if they could fix the broken machines it would help a lot.
Food & Drink
We've been meeting in the Top Sail lounge for pre-dinner drinks and canapés which is always a lovely occasion.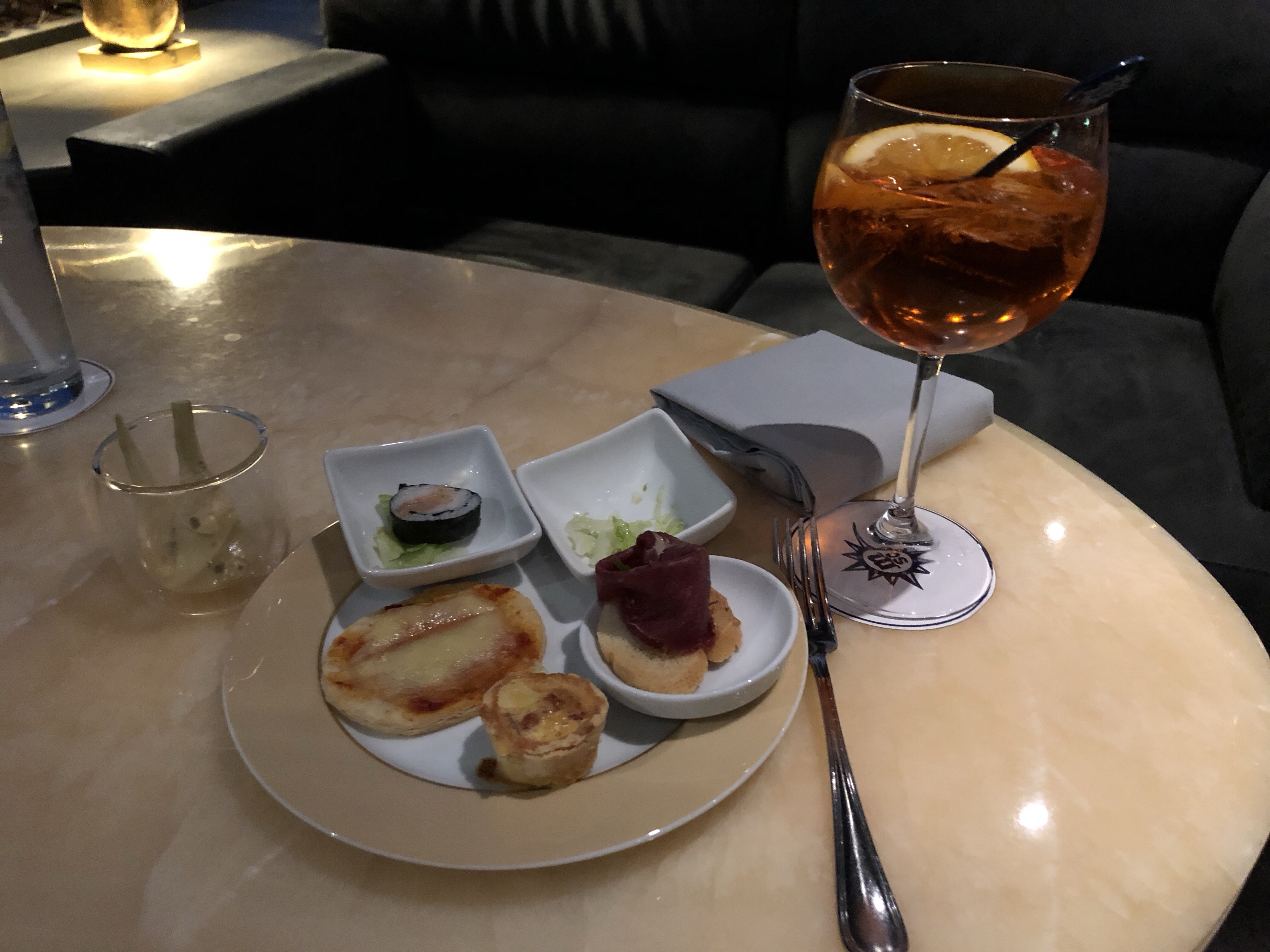 Yacht Club guests can dine in the dedicated restaurant at the rear of the ship, and can visit whenever they like. MSC call this My Choice Dining. La Palmaraie is a lovely venue and the staff so far have been wonderful. We're enjoying some very leisurely dinners with lots of wine, normally starting between 20:30 and 21:00. Dining at this time really makes me feel like I'm on holiday!
On the first night there was a little disappointment with the food. I had a very basic spaghetti dish which was very well cooked but unexciting. The others had some dry fish and some dry cajun chicken. I had remembered the food to be simply presented but high quality, so this was a concern.
Thankfully on the second night, which was an 'elegant' night, the food was much, much better. There was an outstanding special beef dish, as well as a tender, juicy, succulent lobster dish.
Wonderful! I hope the food continues to impress for the remainder of the cruise.