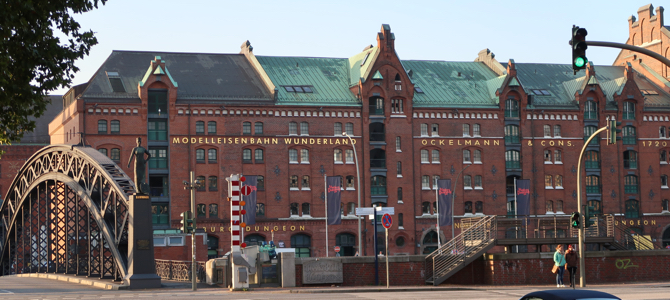 Today we docked in Hamburg where I finally got to visit Miniatur Wunderland. Alex and I enjoyed some delicious sausage, and we had another relaxing afternoon on the ship.
I dragged Alex out of bed a ridiculous o'clock this morning, and needless to say he wasn't impressed!  We enjoyed a bleary-eyes breakfast in Top Sail before getting off the ship!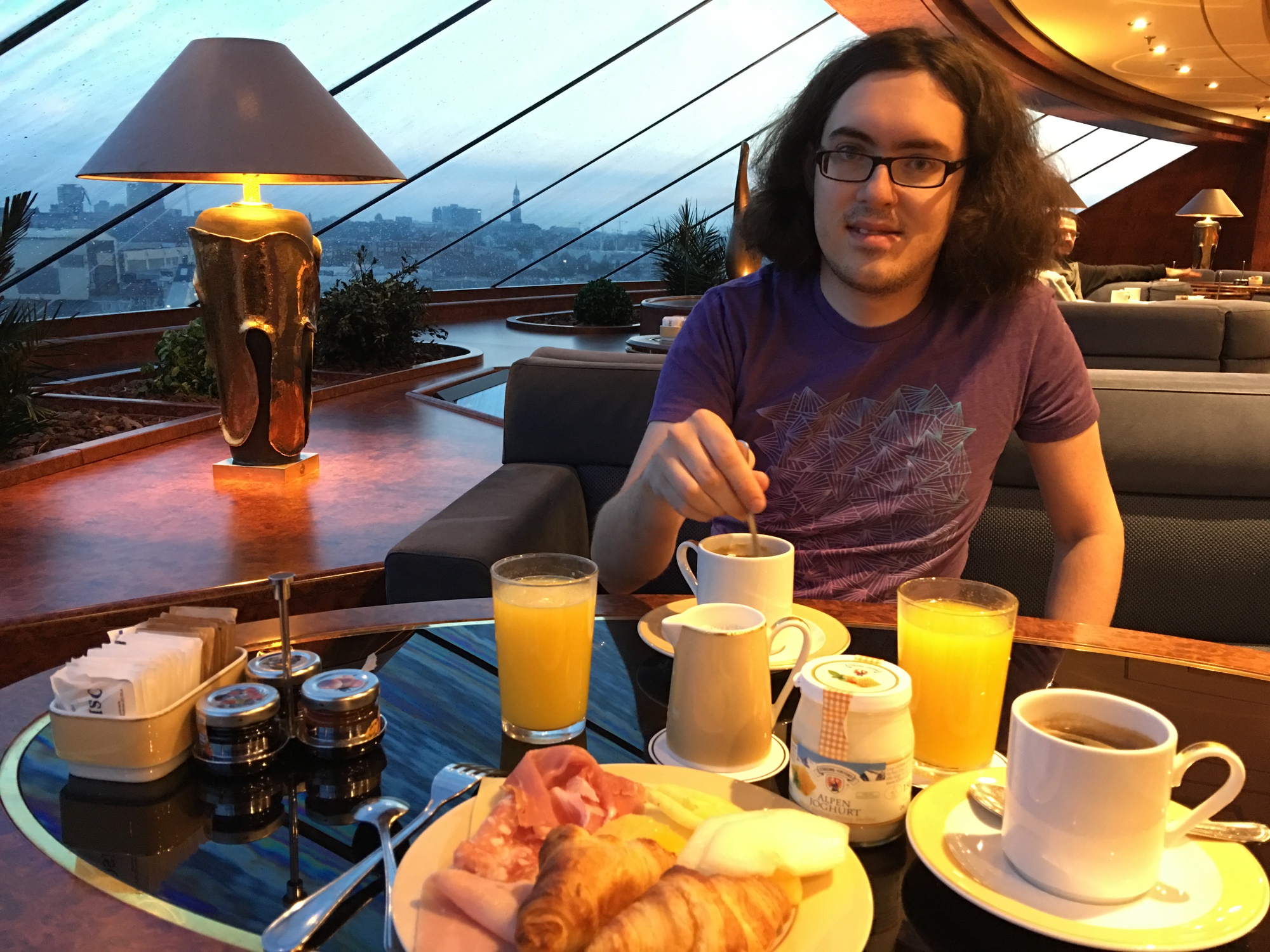 It turns out that getting from the cruise terminal into Hamburg is harder than it should be when cruise lines don't provide a free shuttle. I researched before leaving and was under the impression that the port ran a free shuttle to the Veddel U-Bahn station, from which it was a short train into central Hamburg. Unfortunately this was not promoted by MSC. Given the over-abundance of on board credit we have, we decided to just pay the €15 each for a shuttle bus ticket which, in fairness, was a long journey and dropped us in the centre of Hamburg next to the Rathaus. Cunard offered this same shuttle for free in July. 
When we got off the ship I did try to find the free shuttle, but there was no signage and it was nowhere to be found. Disappointing, but validated our decision to use MSCs overpriced bus.
For those interested in doing the same, forms are available for booking this which are completed with passenger names and numbers, and which time you'd like to leave. We chose the first bus (08:00) and handed it to the concierge last night who immediately gave us a ticket.
Once in Hamburg we headed straight for Miniatur Wunderland. Getting into Hamburg at 08:30 on a Sunday morning was like walking onto an empty movie set. The place was completely deserted and quite eerie! We must have been one of the first handful of guests into Wunderland, and I'm glad we were there early because it got really busy as the day went on.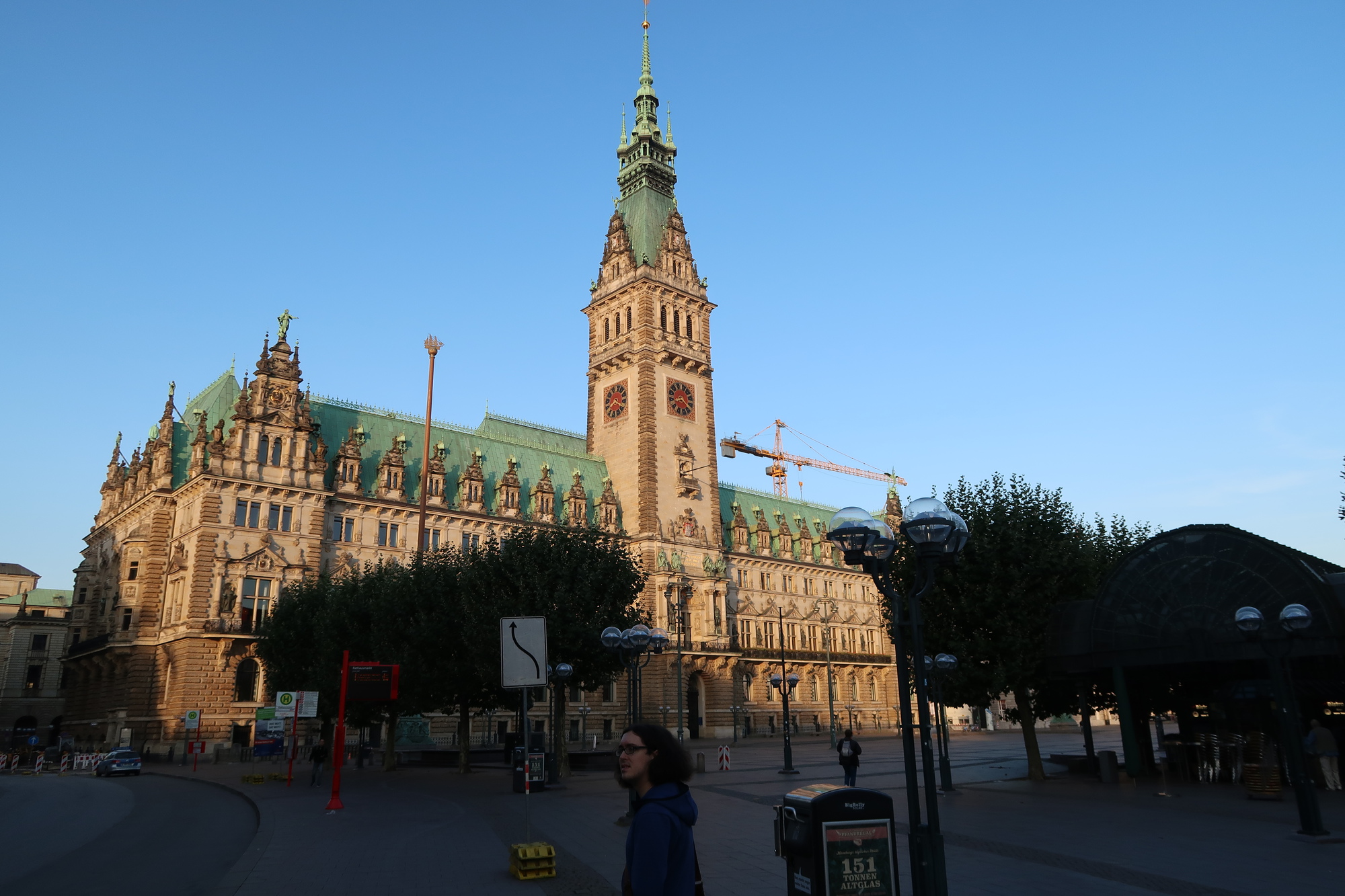 I don't really know where to start with Wunderland. It's often described as a model railway on steroids, but model trains are actually a tiny part of what they offer. Model worlds would be a better description.
Over two main floors, there are several sections which are themed as countries or cities. There is one for Hamburg, one for Middle Germany, Switzerland, America, and more. You get the idea. Each of these is a highly detailed landscape of buildings, streets, trains, cars, and… action! Much of the wonder of the Wunderland is in the detail. Detail that it would be impossible to see all of in one visit.
There are also over 100 push button interactive elements across the various areas which trigger some event to happen in the world. Some are realistic, and some are comedic, silly, or just downright ludicrous. All are great fun to find and experience.
At set intervals, the world transitions from day to night and you can see a different side to each city, with little stories being acted out by the inhabitants. Honestly, I preferred it during the day, but the nighttime scenes and lighting are quite pretty too.
Occasionally you get a glimpse behind the scenes to see the racks of servers and networking equipment that make all of this happen, connected by what much be miles and miles of cabling. This backstage peek only makes what they've achieved here even more incredible. Their computer systems are all custom designed for their purposes and allow them to do more than I've ever seen before at a small scale.
Perhaps the most technically incredible achievement is the newest part of the attraction, a massive international airport with aircraft landing and taking off at regular intervals. These come flying in through a curtain in the wall at the end of the runway, supported on two narrow transparent poles. Once on the ground, the poles retract and the aircraft is guided along the taxiways and to the stand by some other electronic control system. It's quite amazing, and the transition between the two control systems is incredible.
In all honesty, documenting this entire thing would have been impossible. It's something you simply need to see for yourself. I could spend days here, looking at the tiny details and drama that unfolds in every corner of each scene.  Instead, I'll include a tiny selection of photos of some of the little scenes that I found and enjoyed. But trust me, there's so much to see here and it's not just for model railway enthusiasts!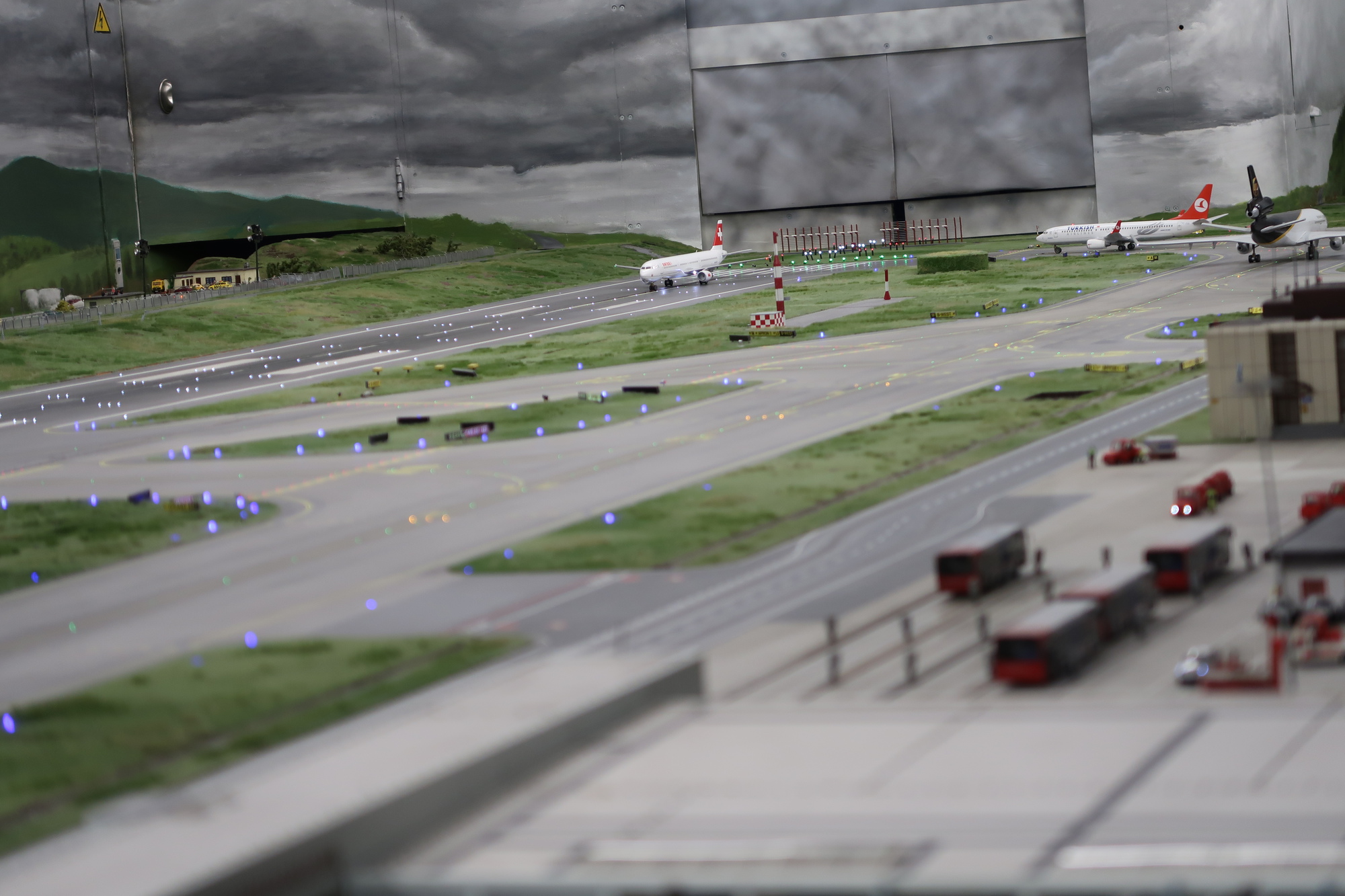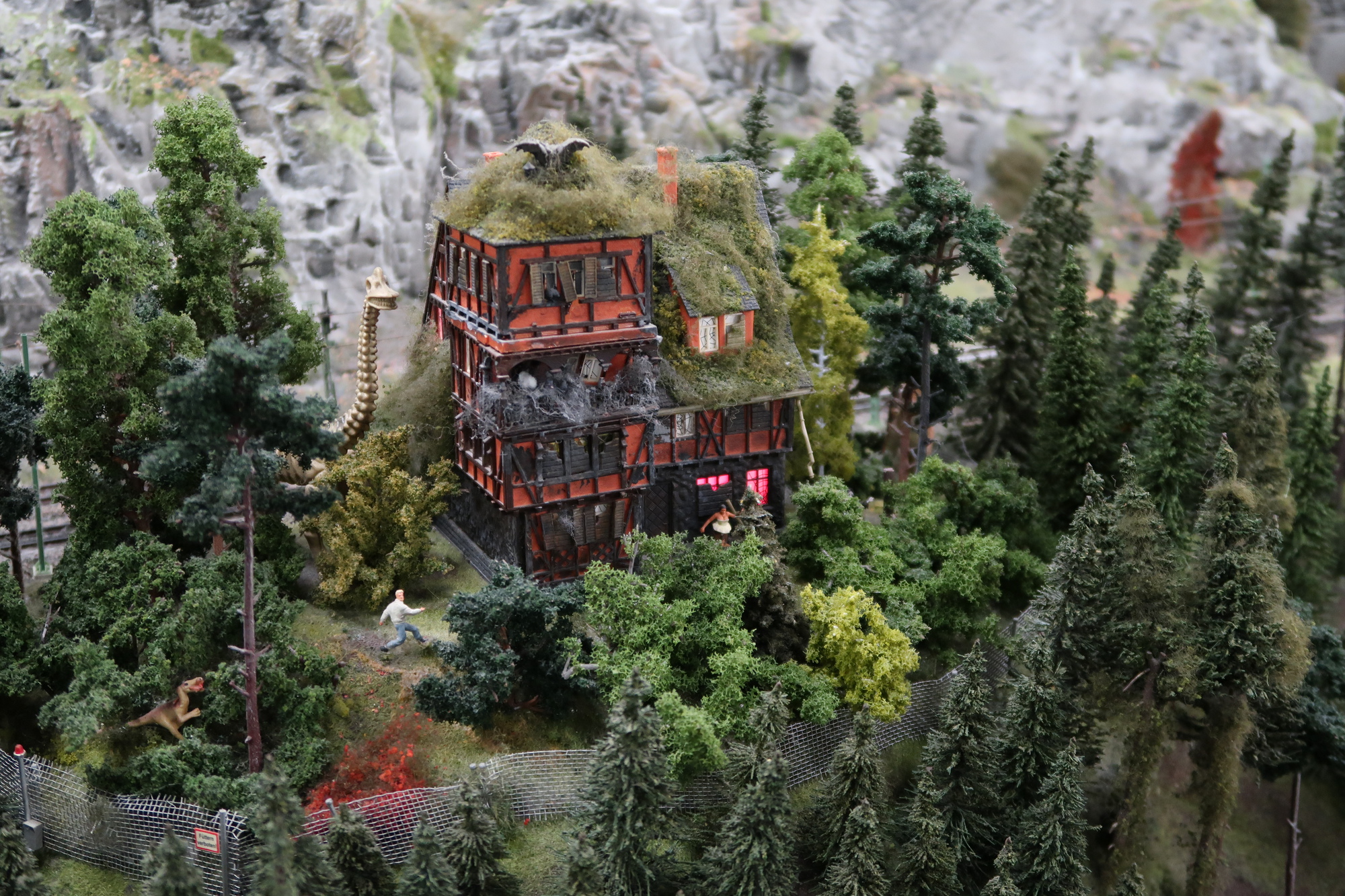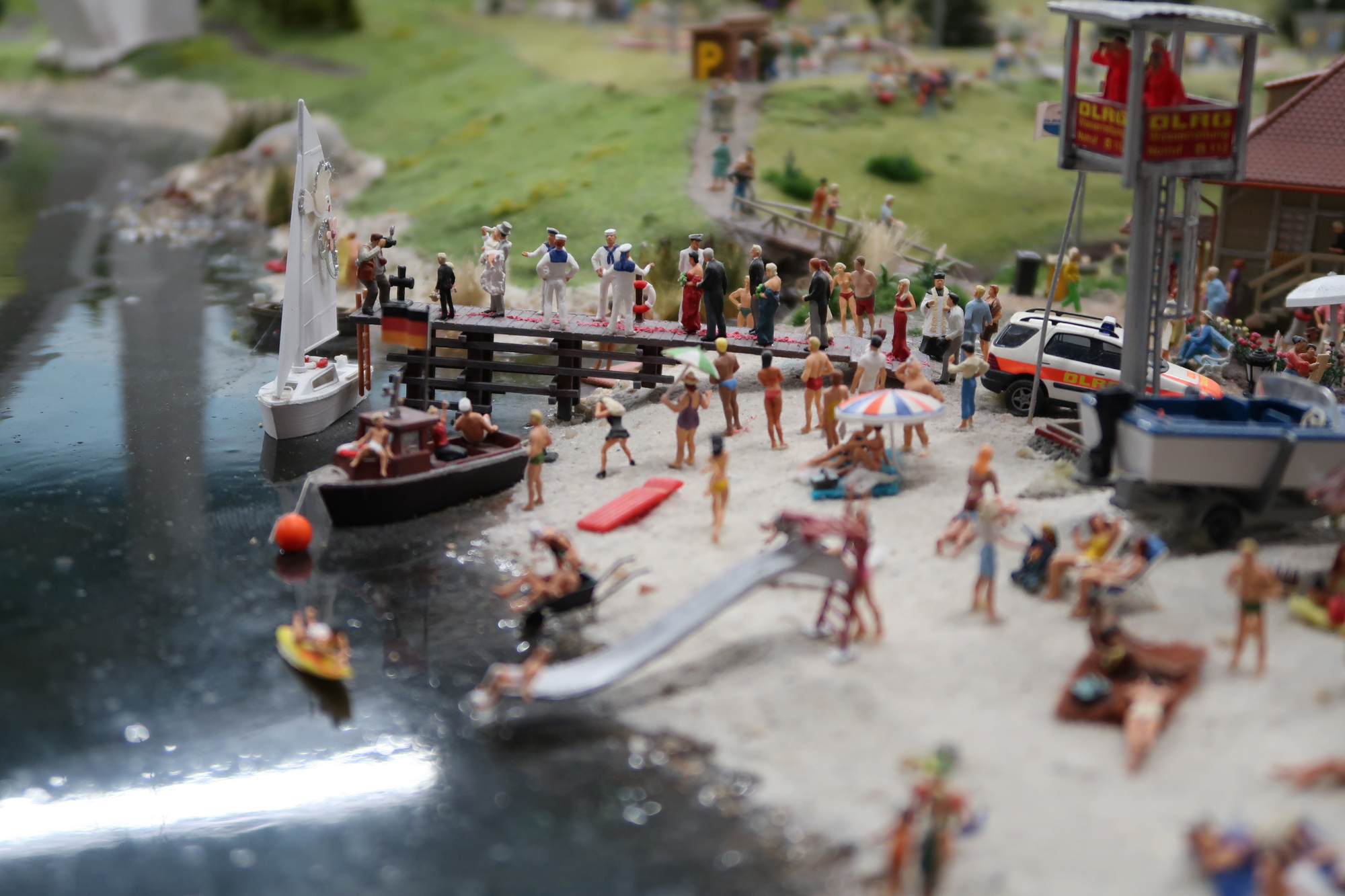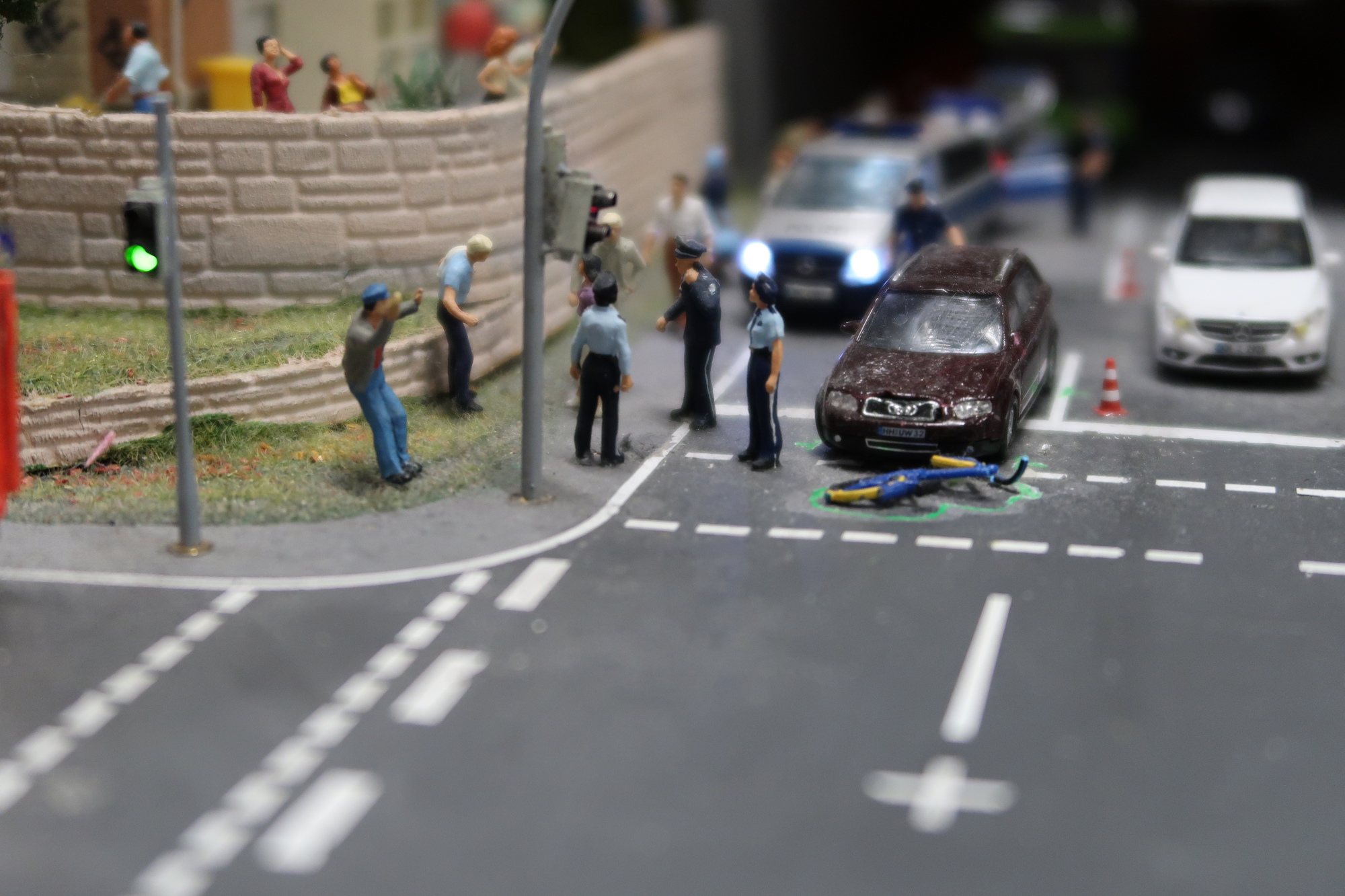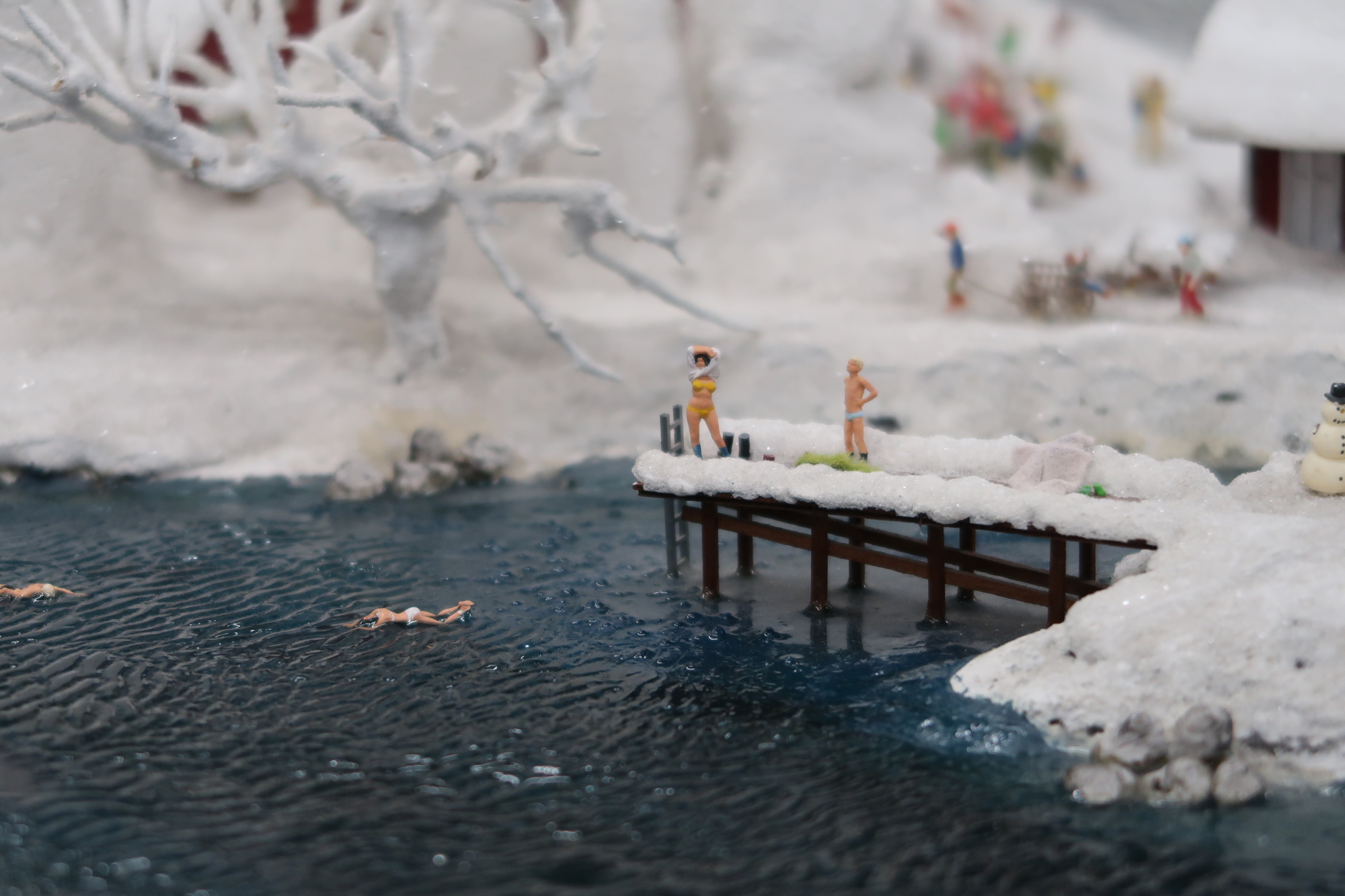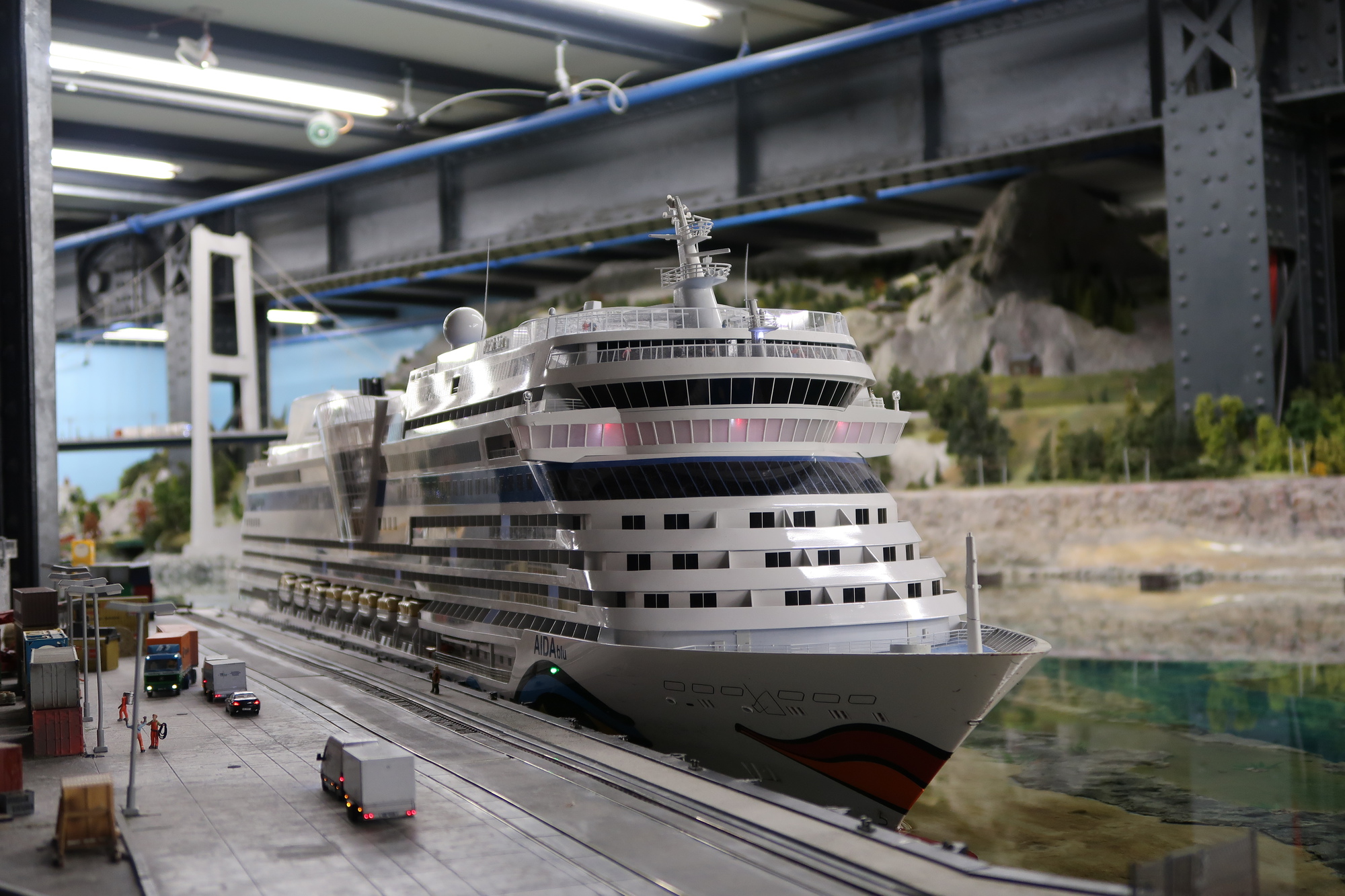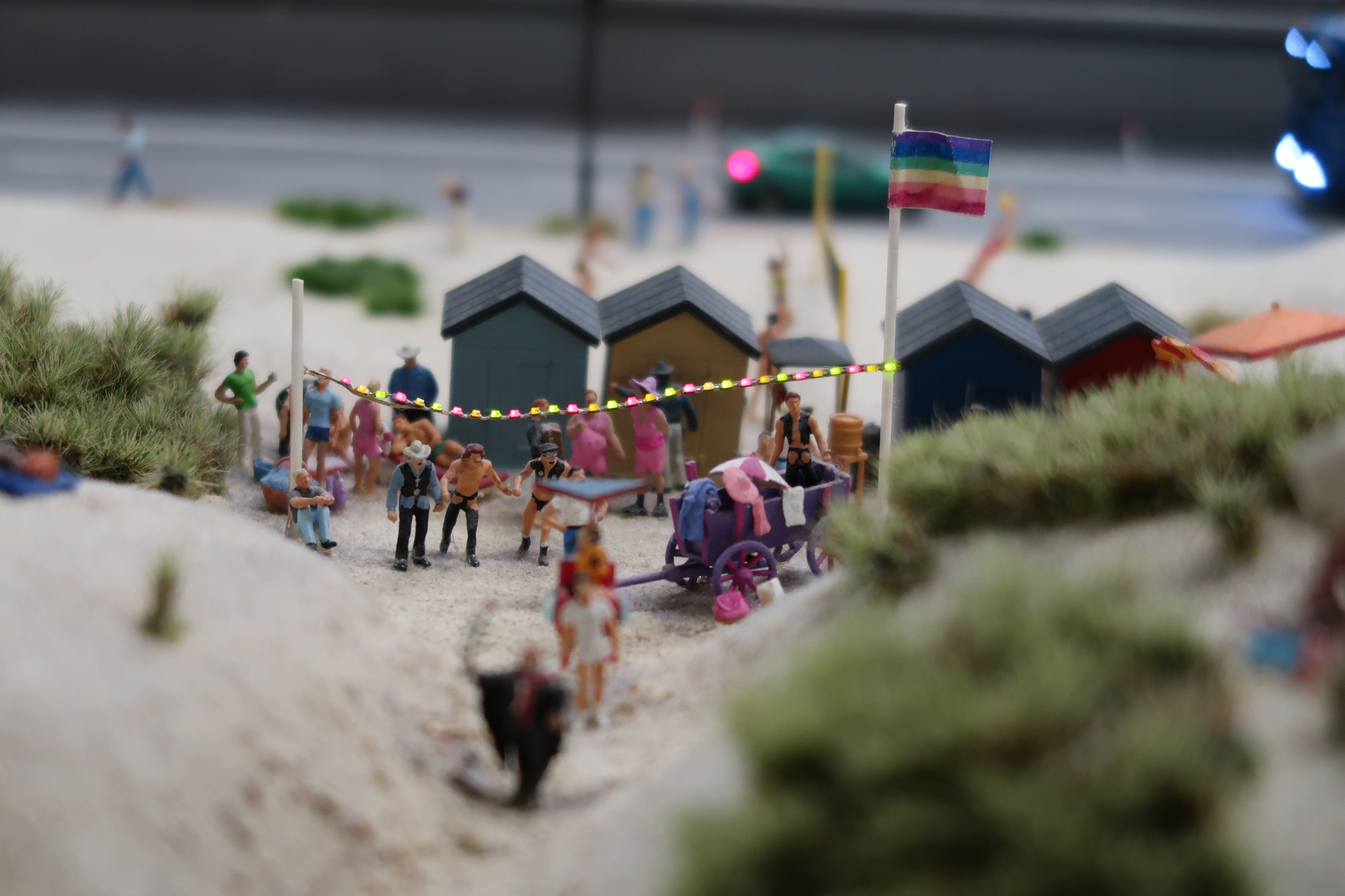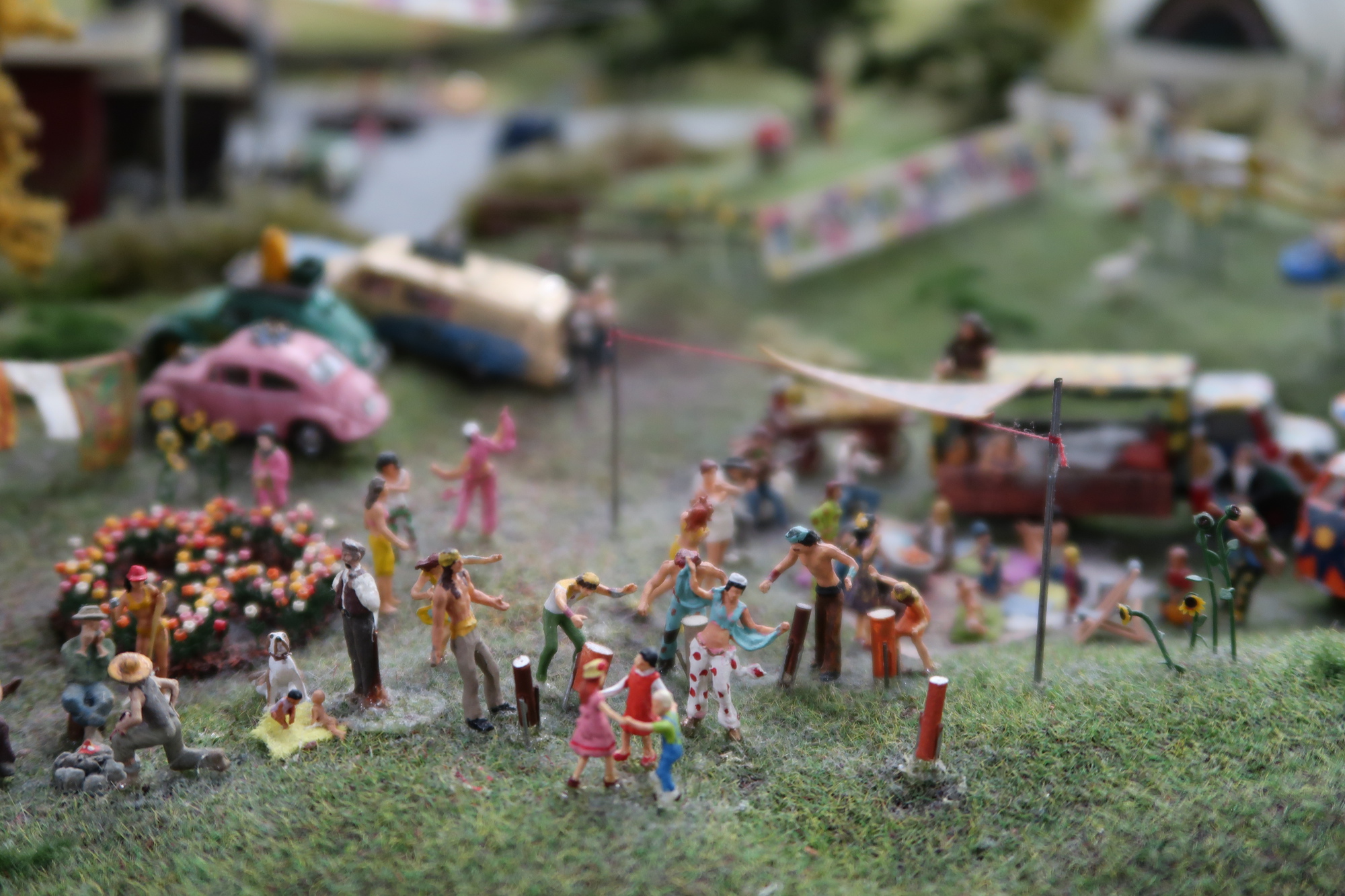 We spent an exhausting 4-5 hours here (though we could easily have spent more), and worked up quite the appetite. We decided that some tasty street food was in order and made our way to the same stand I visited in July while in Hamburg. We shared a bratwurst and a currywurst. Both were delicious, but the currywurst got our vote as tastiest!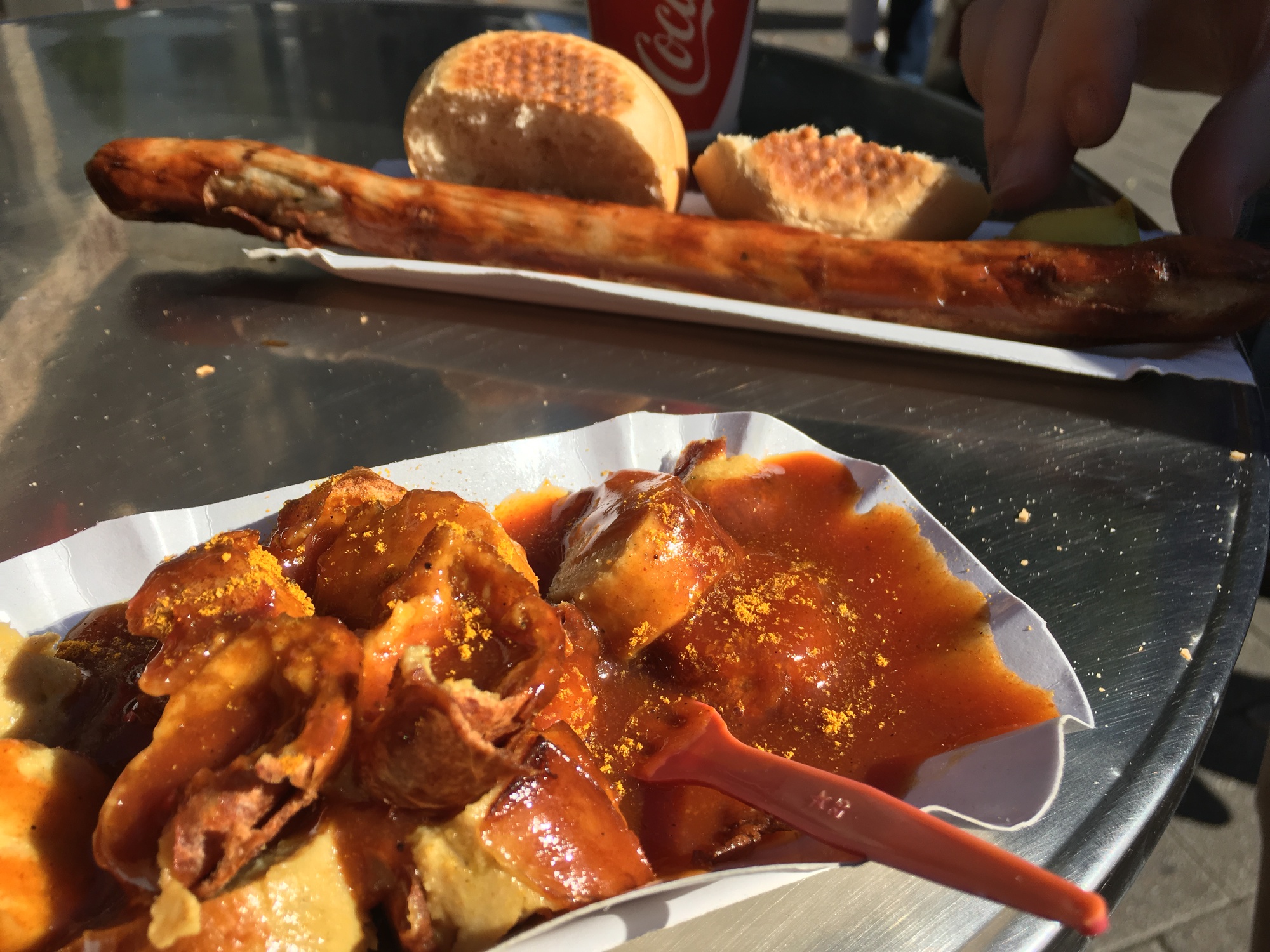 Alex also had a recommendation from a colleague to try her favourite German pastry, franzbrötchen. This is actually from Hamburg and was absolutely delicious. It was sort of like a sweet croissant with cinnamon. Highly recommended!
From here we wandered around some of the shops before deciding to get the shuttle bus back to the ship.
The last shuttle back to the ship was at 5pm, and I wouldn't have risked that, so we didn't miss too much time in port. Hamburg is definitely a place I'd like to visit on a land based holiday and spend some real time here.
It was clear that this was a big turnaround day for Splendida. Rows and rows of suitcases were lined up as we left, and the embarkation of new passengers was well underway when we got back. It seems like a much slicker operation in Hamburg than in Southampton, and they seem to have all of the Yacht Club embarkation facilities in operation too.
Back on board, we did some more reading in the Top Sail lounge with a well-earned beer! Delicious! We ended up staying here for a while until dinner because we were both reading a rather exciting book and it's the perfect vantage point to enjoy the long sail out of Hamburg.
Dinner
Tonight for dinner I had a sushi selection to start, followed by a pumpkin risotto, and then a fish dish (the name of which I've forgotten).  The sushi was delicious and fresh and served with a little pot of soy sauce, pickled ginger, and some wasabi.  My pumpkin risotto was the most flavourful risotto I've had on board and was simply delicious.  I wonder if the arborio rice was slightly overcooked tonight, but it was delicious all the same.  My main dish, the fish, was the worst dish I've had so far to the point that I didn't finish it.  It was simply bad.  It was very dry and tasteless (despite the olive tapenade it was served with) and was one of those dishes where you end up chewing for ages after any trace of flavour has vanished just trying to get it down.  It also had some quite sizeable bones in it which I can never be bothered dealing with when eating fish (though I don't blame MSC for that as it's my issue).  Such a shame, and has ruined MSC's perfect streak of tasty dishes, especially as the other dishes I had tonight were so good.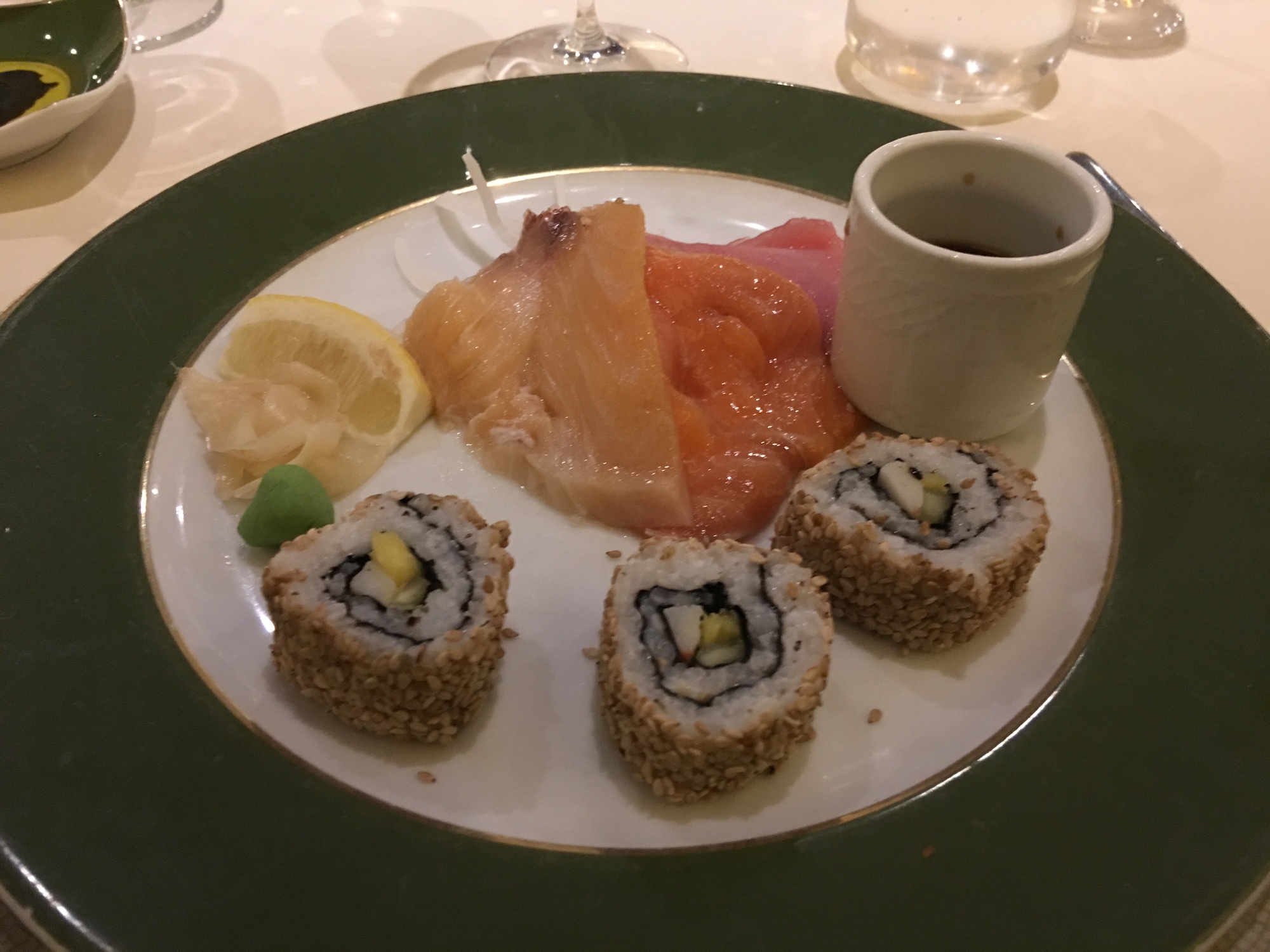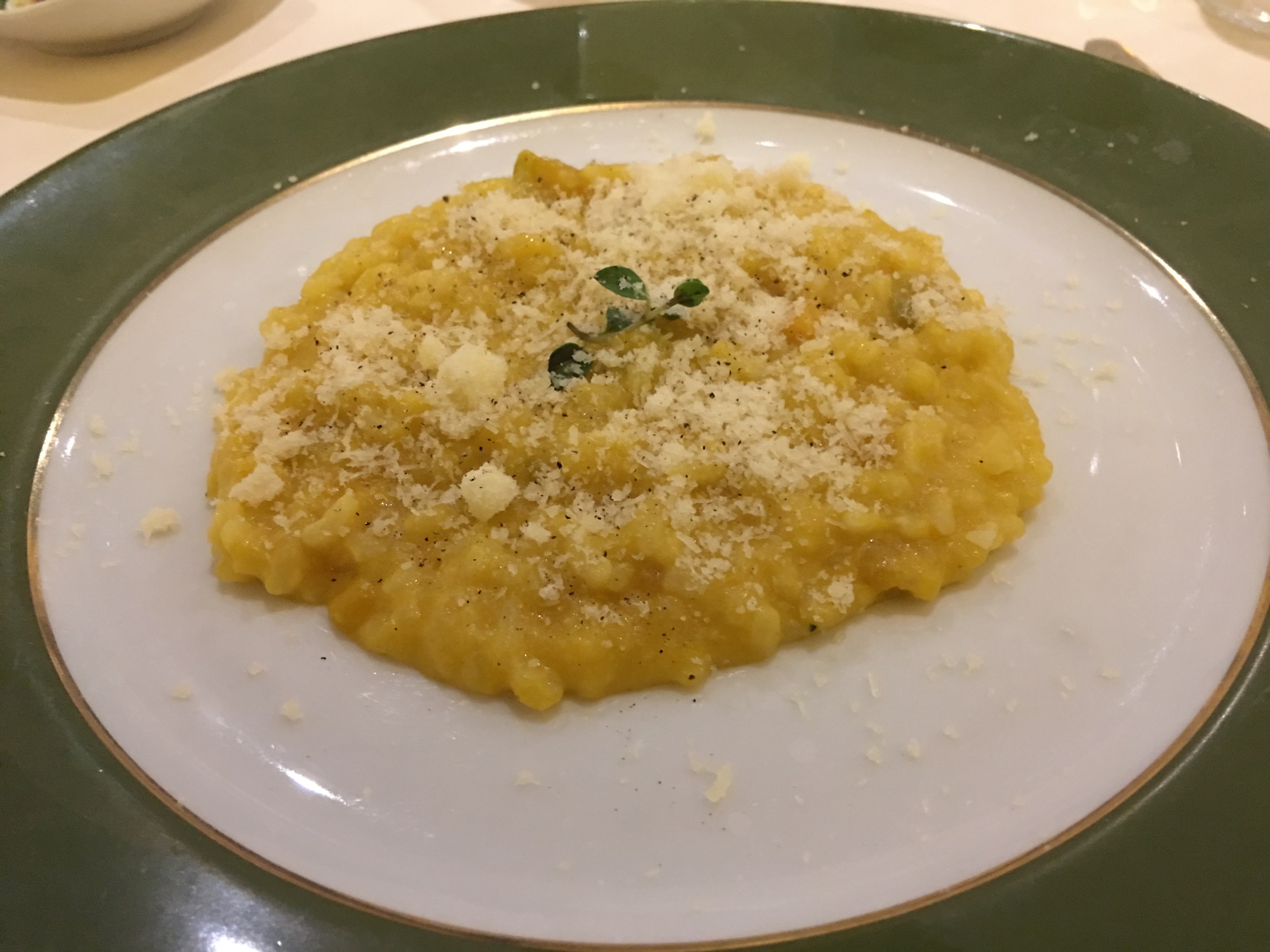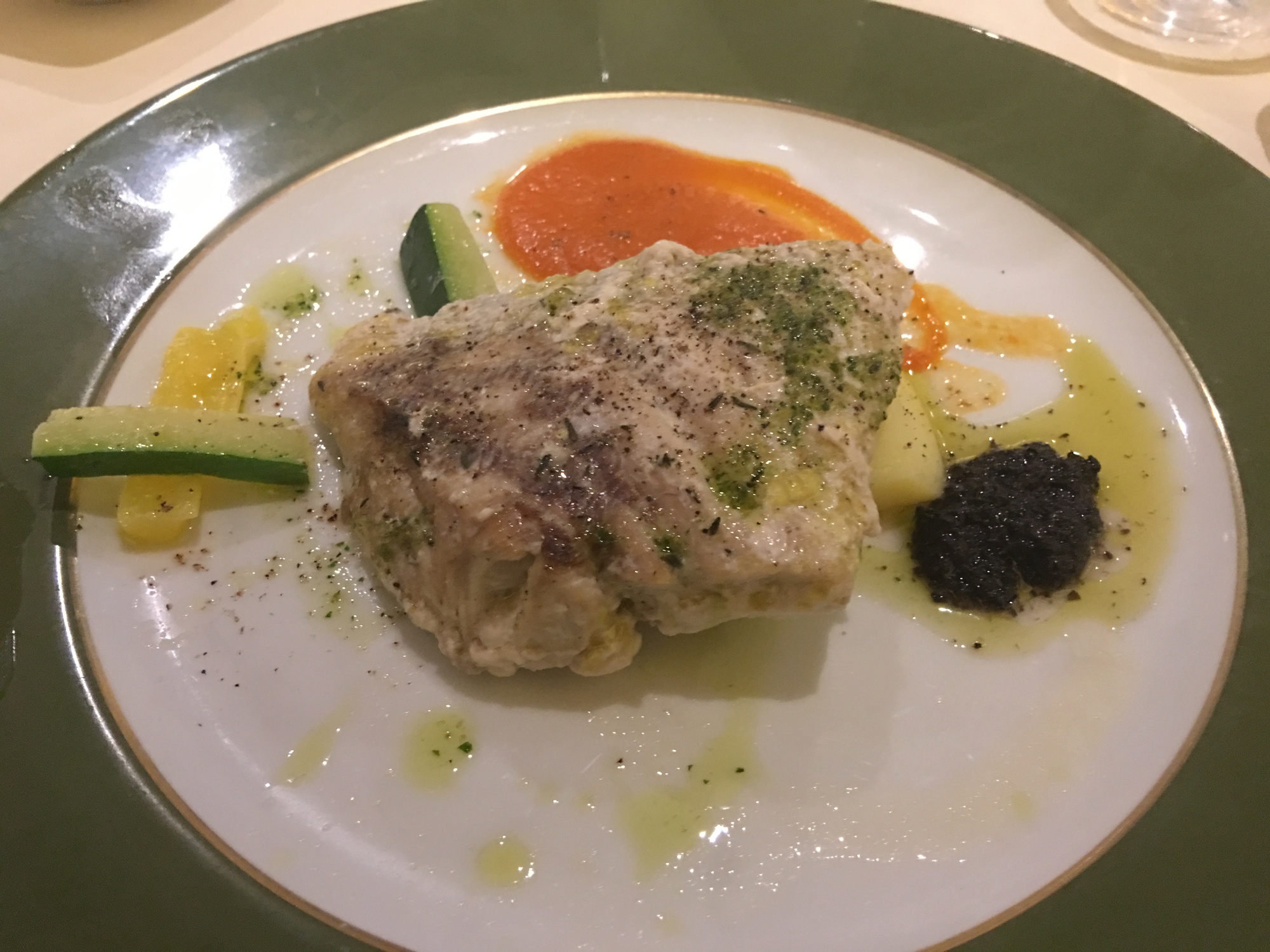 Alex's selection tonight was great.  He had smoked goose breast to start, then a lasagnetta (which to my eye looked like a small lasagne) and he finished with the lamb shank.  All of his courses were delicious (I tried them all, naturally) but Alex thought the goose breast was just 'OK'.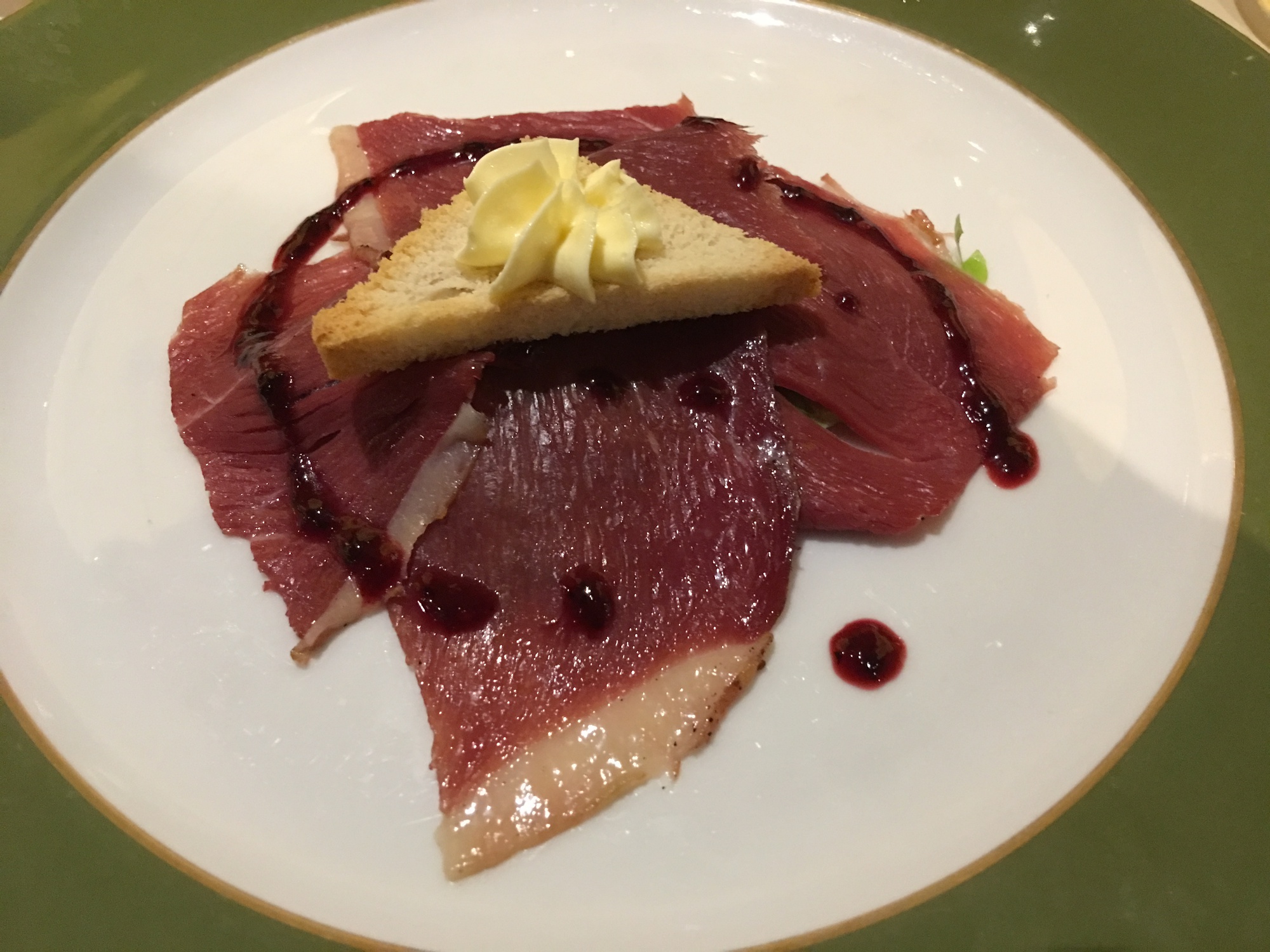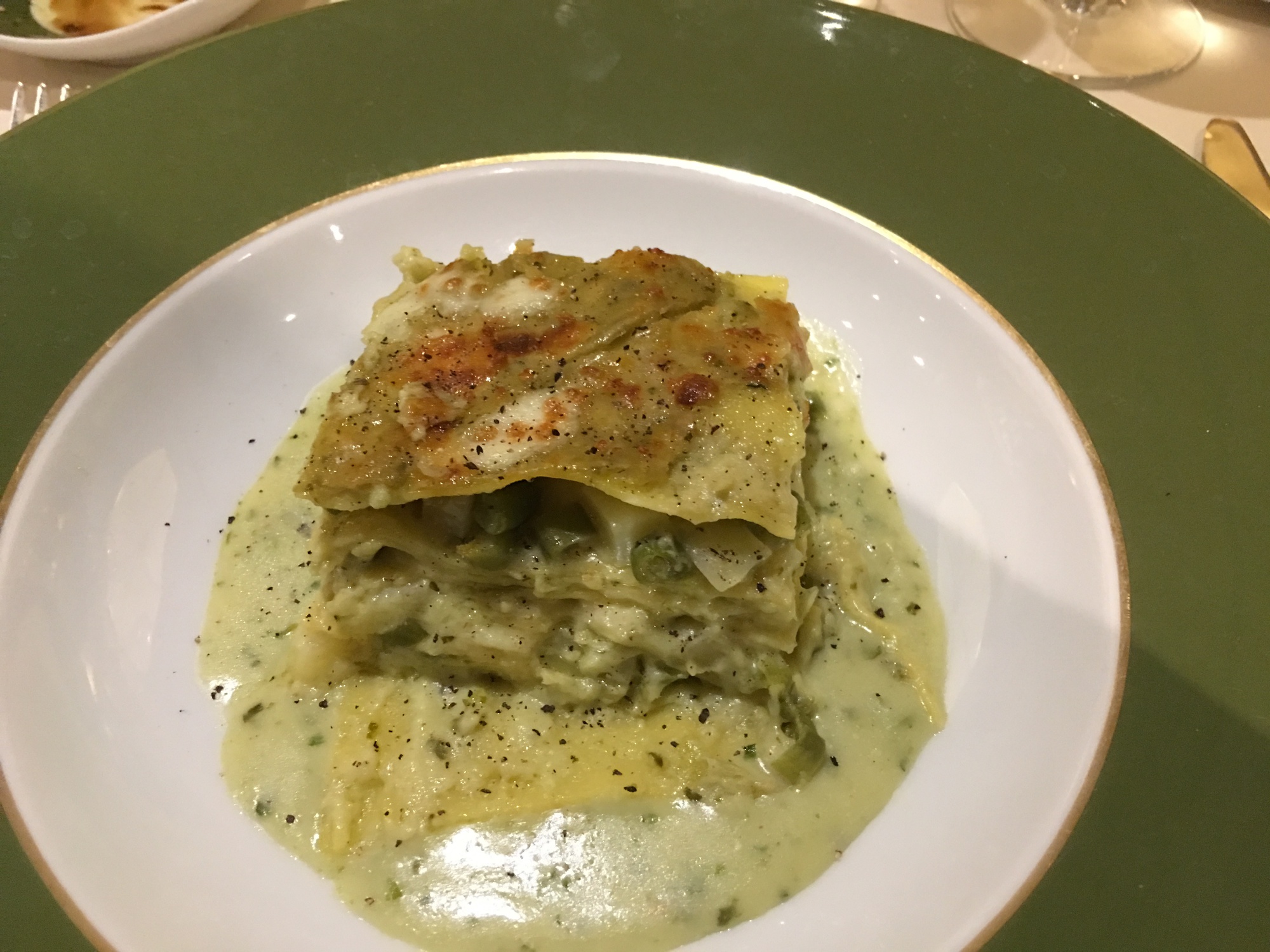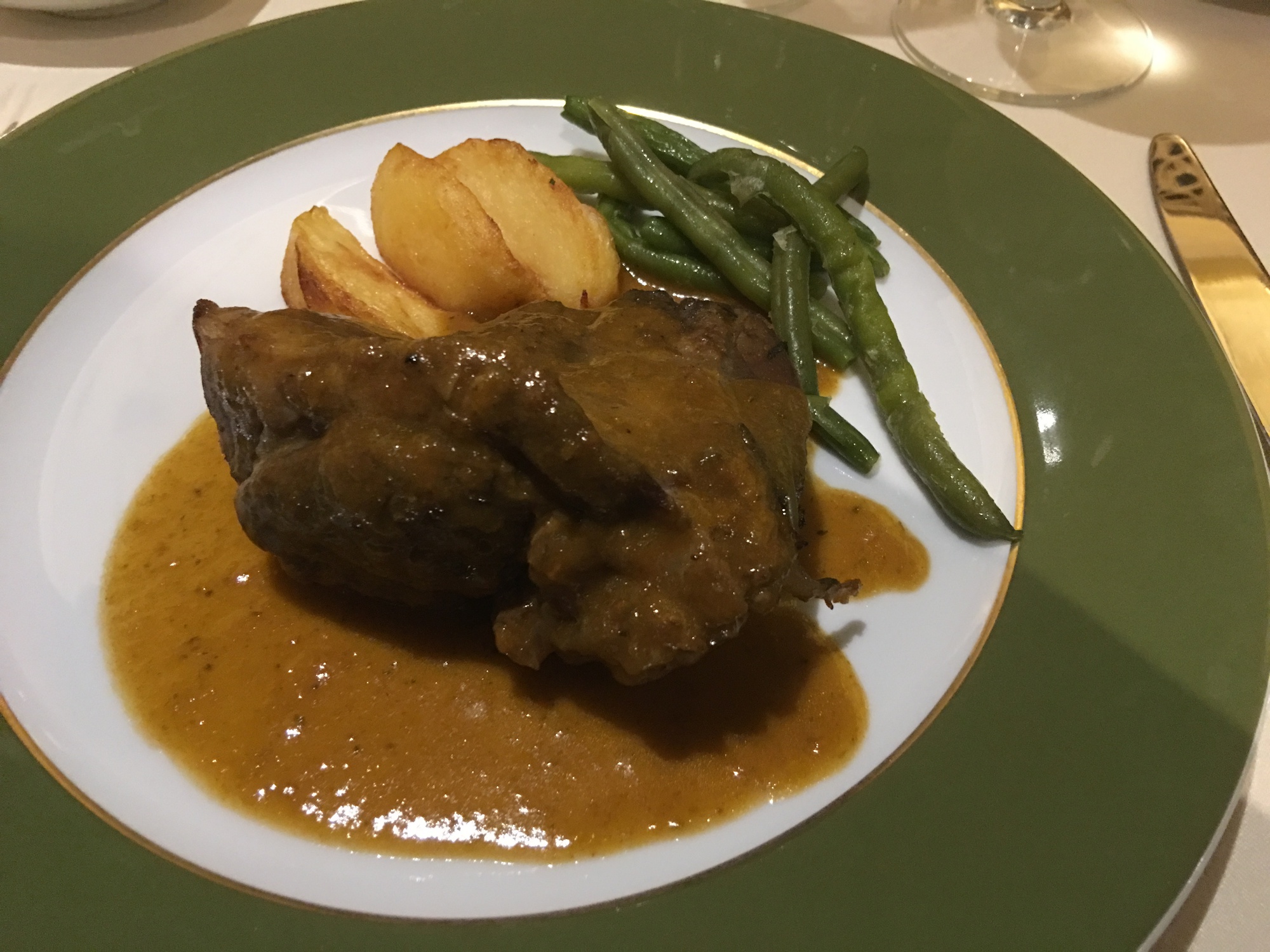 Neither of us had dessert as we were pretty tired by this point, and quite fancied relaxing on the balcony with a nightcap and a few sweet treats from the Top Sail lounge, which is what they offer from 21:00 to 02:00.  A nice drink on the balcony watching the ship finish sailing out of the Elbe and into the North Sea was wonderful, and we saw some large container ships sail by at a distance that felt closer than it probably was.  The sound of the ship cutting gracefully through the water was just wonderful, and when we finally flopped into bed we couldn't have been more relaxed and ready for sleep.