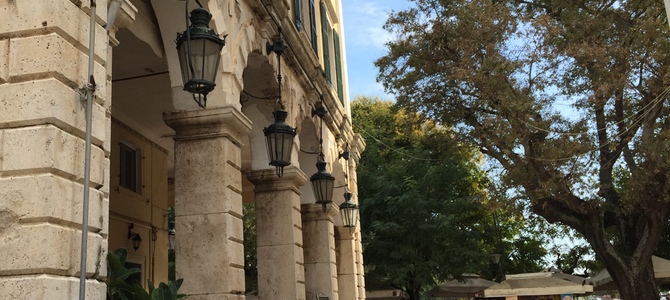 </a>
Today we docked in Corfu and enjoyed our first formal night on board, as well as our second visit to the MDR, this time on a table for two (the food photos return!)
Corfu, Greece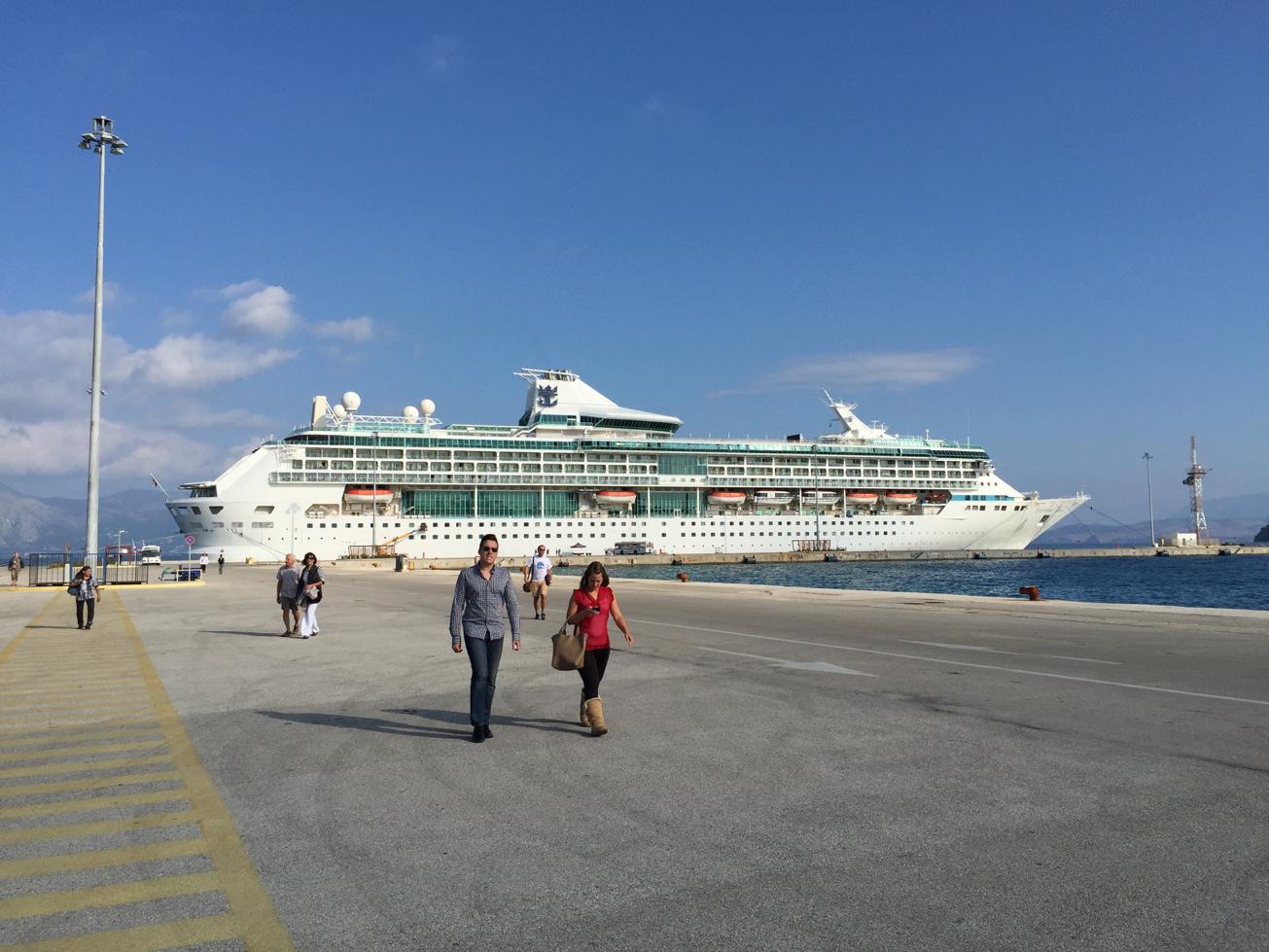 </a>
In an attempt to play catch-up with sleep (and especially in light of the time change last night) we didn't aim for an early start. We were both very tired and if we didn't sacrifice SOMETHING to catch up on sleep we weren't going to enjoy the rest of the cruise to the max, especially the evenings where a lot goes on.
The ship docked at 9am, and we set an alarm for 09:30, but woke naturally around 9am feeling much more refreshed than we had in days! We just about managed to walk to the bathroom this morning with our wobbly legs from yesterday, and got ready without breakfast to head to Corfu for a fairly casual wander about the town.
The ship docks at a port about a 10 minute drive from the main city. You could walk this but given the limited time we were in port we decided to take a bus. There are Celebrity busses which charge somewhere between $10 and $20 for a transfer, or you can get a local dedicated bus for €1,50 each way per person. They also do a day ticket for €5 which allows unlimited access on the company's other busses which can take you further afield. In addition to the busses, there were plenty of taxis available offering tours of the island for around $80. Split between 4 this could offer a good value tour for those wishing to go further afield, though I'd be a little apprehensive about taking a tour from a random taxi driver!
The downside of a bus transfer into town is that it eats into an already short day.
We decided to use the short time we had to get some food, walk around the town, and visit a museum that I noticed online that supposedly told of the history of Corfu and it's people. We managed to get a little pastry and some water for lunch from a street vendor in the busy tourist centre which, for two of us, was about €4,50 so definitely not expensive.
We got completely lost thanks to a Tripadvisor map thinking our museum was on the other side of town than it was, so we ended up wasting a lot of our precious little time walking around Corfu trying to find this particular attraction.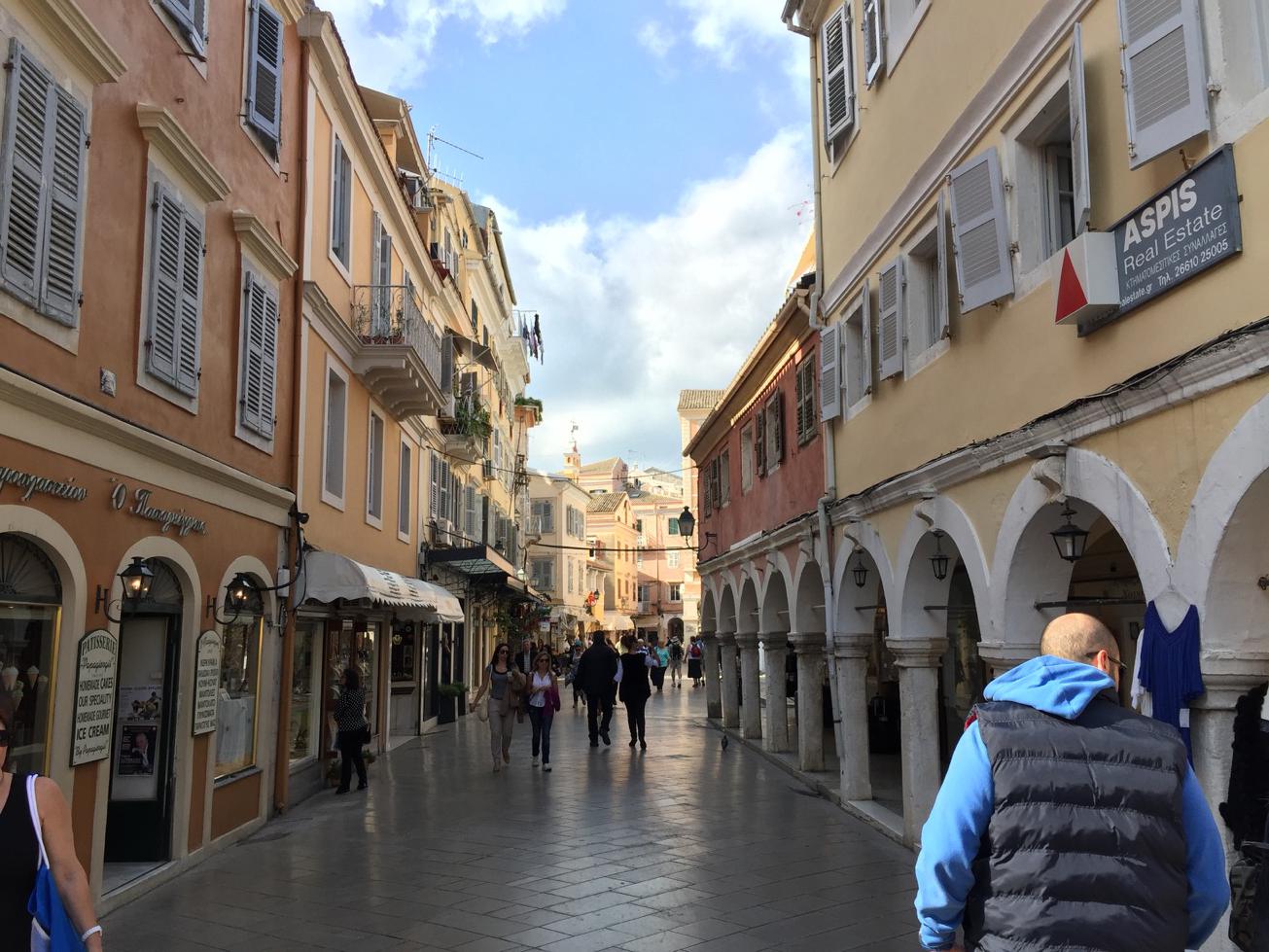 </a>
The museum itself is called Casa Parlante and is located in a converted first floor flat of a 19th century noble mansion. It's fitted with original furniture and decor as the property would have been and the very reasonable €5 admission price included a very, very friendly private tour!
Our tour guide told us about the family that inhabited this flat, a noble family that were drawn to Corfu as a centre of culture following the influences of the French protection during the French Revolution and the islanders embraced these new ways of thinking. The centre of Corfu was also a sensible place for the man of the house to conduct business as it was in a busy trade port and had local markets with a much denser population than the families' country mansion.
We were then taken room by room and told about different members of the family and the significance of each room in the small household. Questions were answered without hesitation and our young guide really seemed interested in the information she was delivering.
Far from being a dry presentation, this museum really brought to life a sense of how the average nobleman lived during this period and I left with a much better understanding of the familial intricacies and traditions that dominated the lives of the people of that time.
I wont say too much more to spoil it, other than it's definitely worth a visit. If you plan a full on day in Corfu you could easily do this as part of the day as the tour only lasts about 30 minutes. Unfortunately as the house is privately owned they do not allow photography in the property so I cannot share this with you in any more detail, but trust me – it's well worth a visit!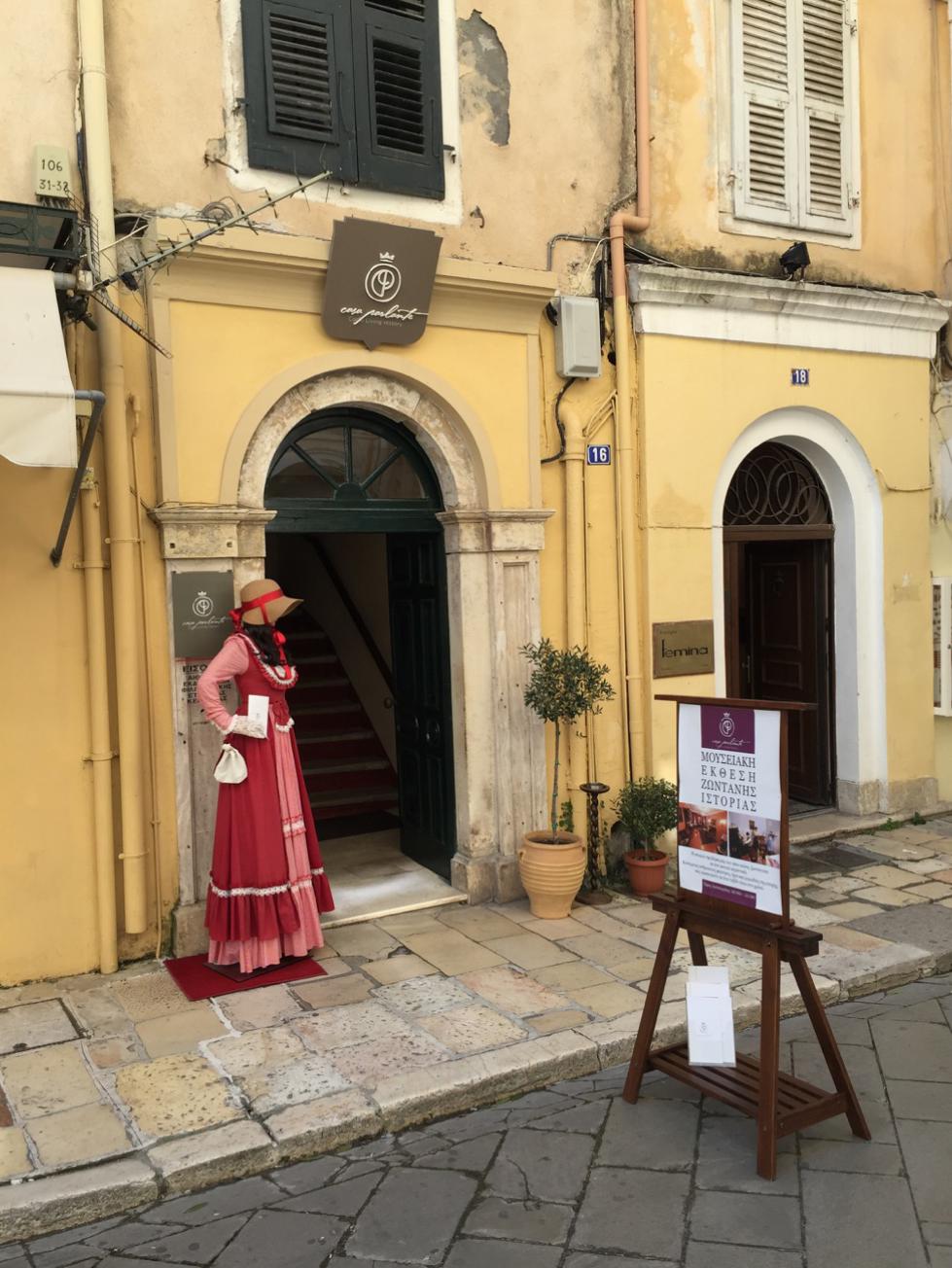 </a>
Anxious about the ship's early departure from Corfu we headed back to the bus by taking a different route though the town and once again taking in a different sight around every corner, including the surprise of seeing a Marks & Spencer on the street!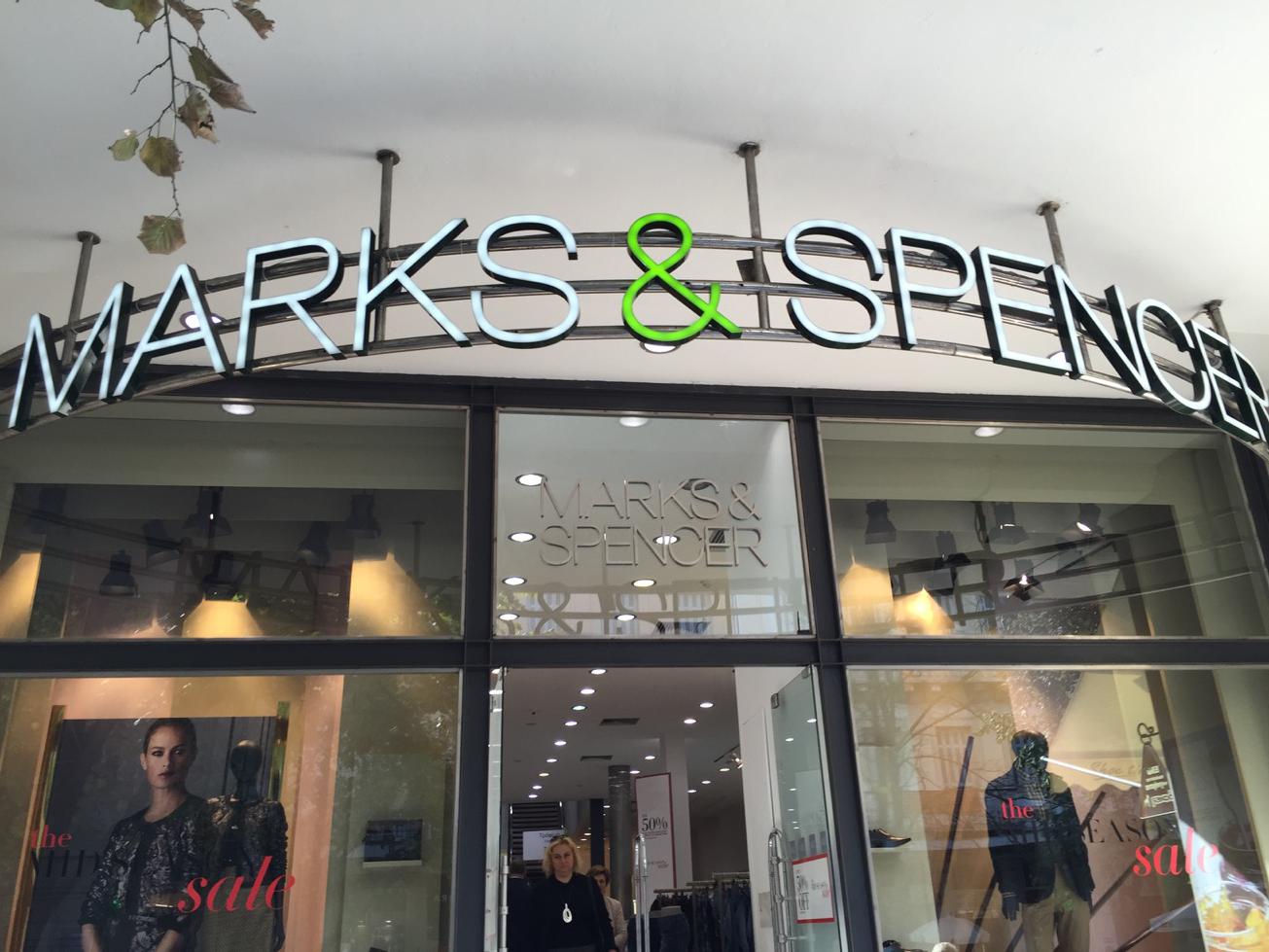 </a>
Afternoon
As part of our 'down-day' we relaxed in the afternoon in the Latte-tudes café with coffee and cookies, and I made a reservation for dinner in the restaurant. This wasn't to be until 21:15, and the show was at 22:45, so we had time to kill in the meantime. I finished yesterday's blog while watching the sail-away from Corfu in the background.
Lesley fancied another dance class, but not one I fancied – it was a Cha Cha class with the ballroom dancing champions we'd seen as part of the show on the first night. She returned to Latte-tudes quite exhausted but claimed that was from running up the stairs from Centrum! She definitely spoke highly of the classes so if you're into that sort of thing give them a go!
As her return coincided with my blog being finished and uploaded, we decided to grab a late lunch and drink in the observation lounge – Viking Crown Lounge. This sort of venue is normally my favourite on a ship, occupying a position high at the front of the ship and often offering 180º views of the sea. The Viking Crown Lounge is located midships and is much smaller than comparable lounges, yes somehow never seems especially busy! There are only seats looking out on the starboard side of the ship which still offer a fantastic view.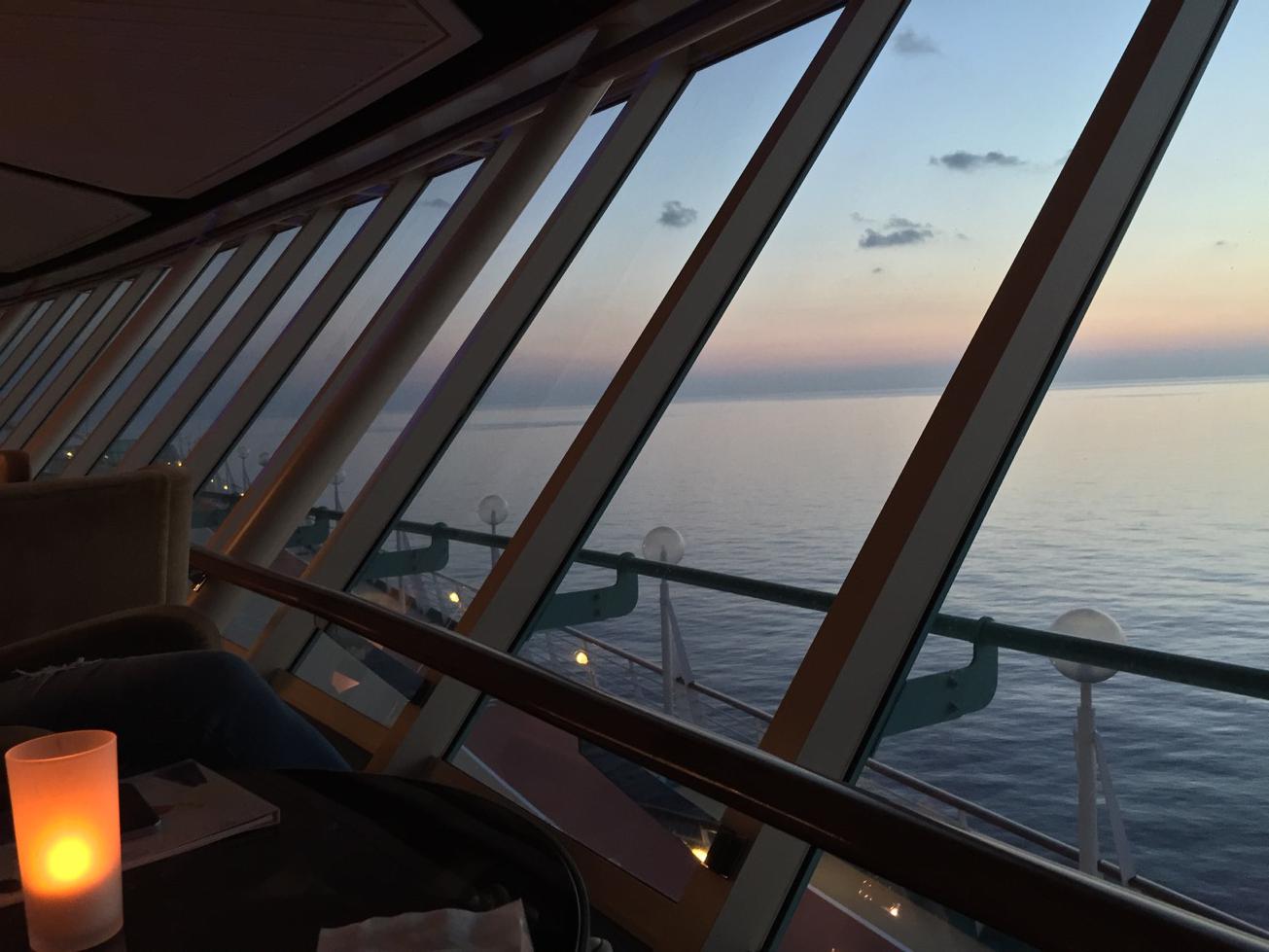 </a>
The Viking Crown Lounge offers a menu of bar snacks for an additional charge. Lesley tried a Chef's Salad, and I went for mini BBQ pork sliders. Both were very good and quite reasonable. The menu ranges from about €2 to €6, with Lesley's choice occupying the lower end of that scale and mine the upper end. We were able to watch the sun set behind the clouds as we sipped away on some Long Island Iced Teas!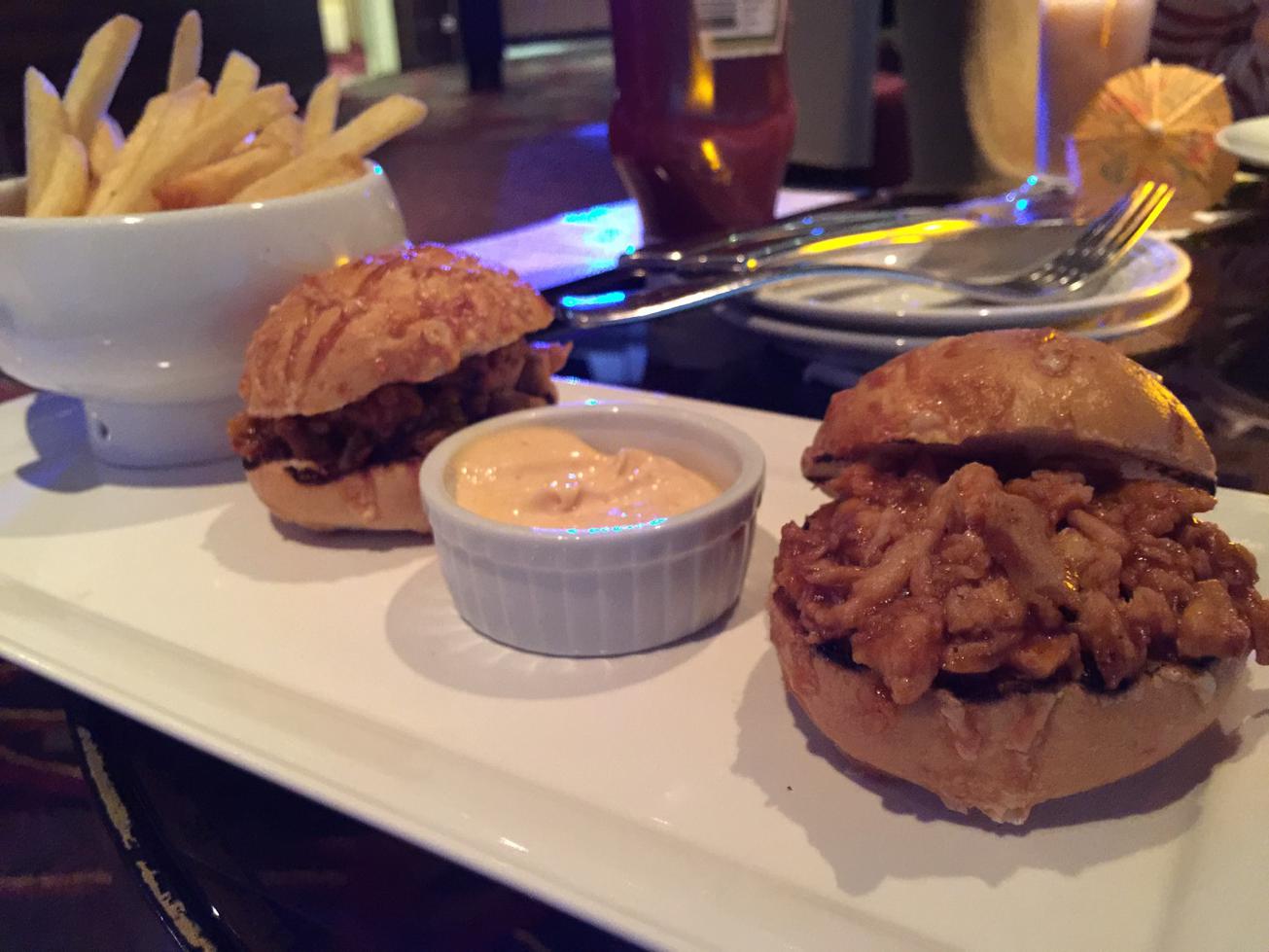 </a>
We then headed back to the room to get ready for dinner, and Lesley had a bit of a hair malfunction. She just couldn't get it to do what she wanted and ended up looking like she'd been dragged through a hedge backwards! Thankfully her hair straightens easily and the situation was quickly brought back under control and we could head for dinner!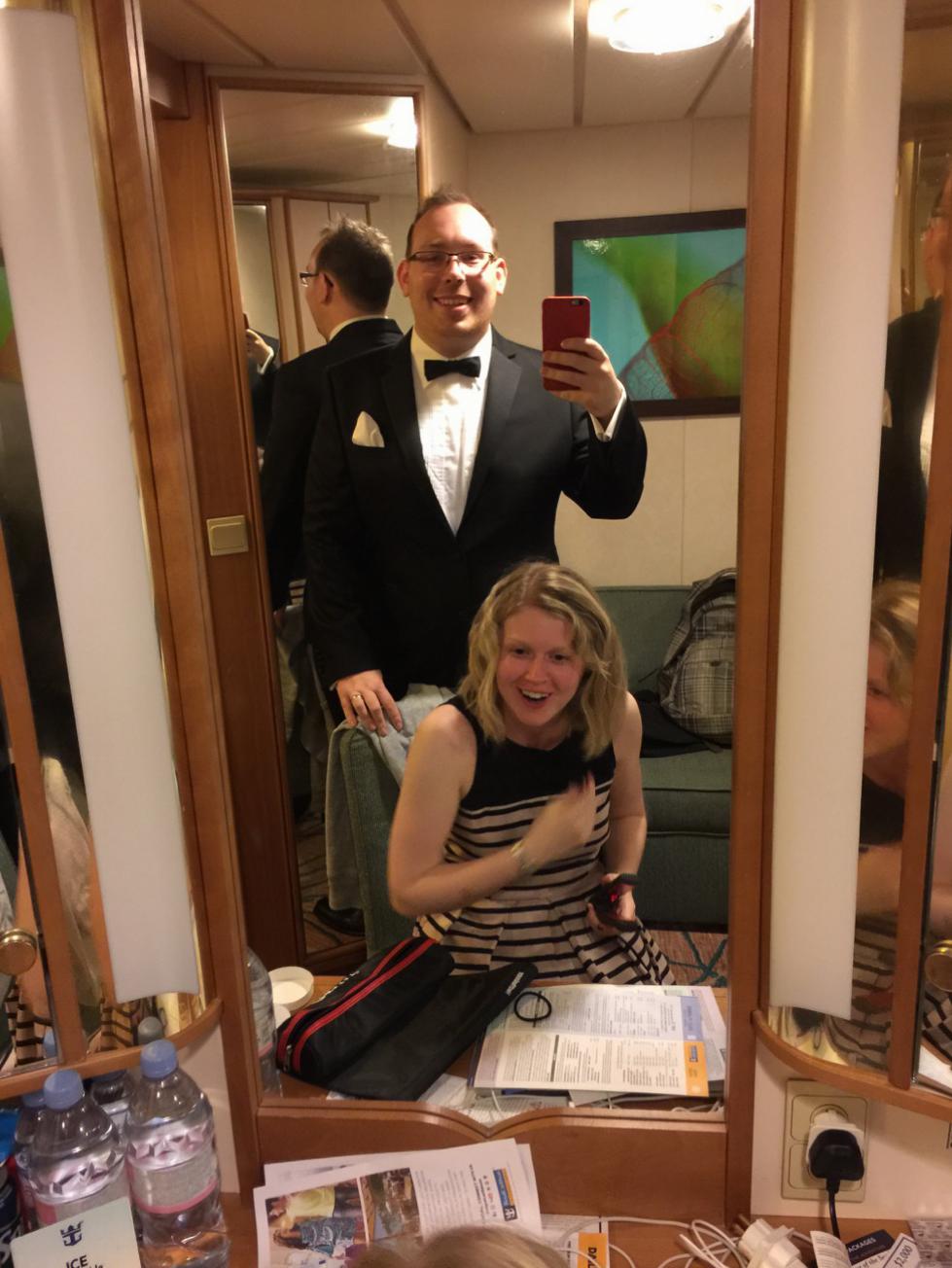 </a>
The King and I
Formal night didn't offer anything beyond the typical MDR fare, and the food was on a par with last night. If they can maintain a consistency then they're doing something right because there's nothing worse than an inconsistent experience.
Tonight I has Scallops baked in a garlic/cheese sauce (similar to the Escargot from last night), roast duck for my main course and a bitter chocolate soufflé with espresso sauce. The scallops were tiny and fairly bland, but the duck was quite nice (if a little on a firm side) and the soufflé was nice and light with a pretty dusting of powdered sugar to finish the look.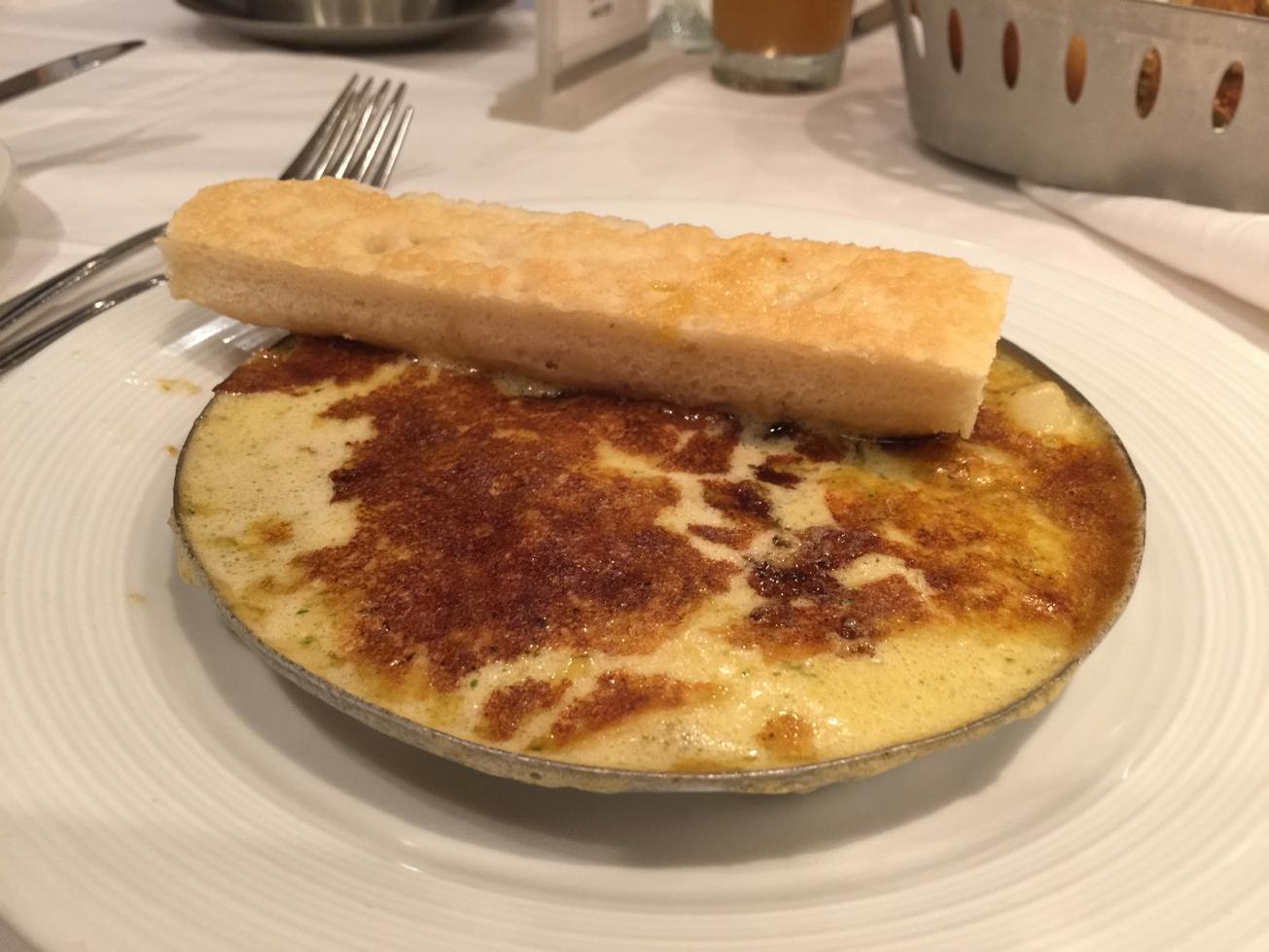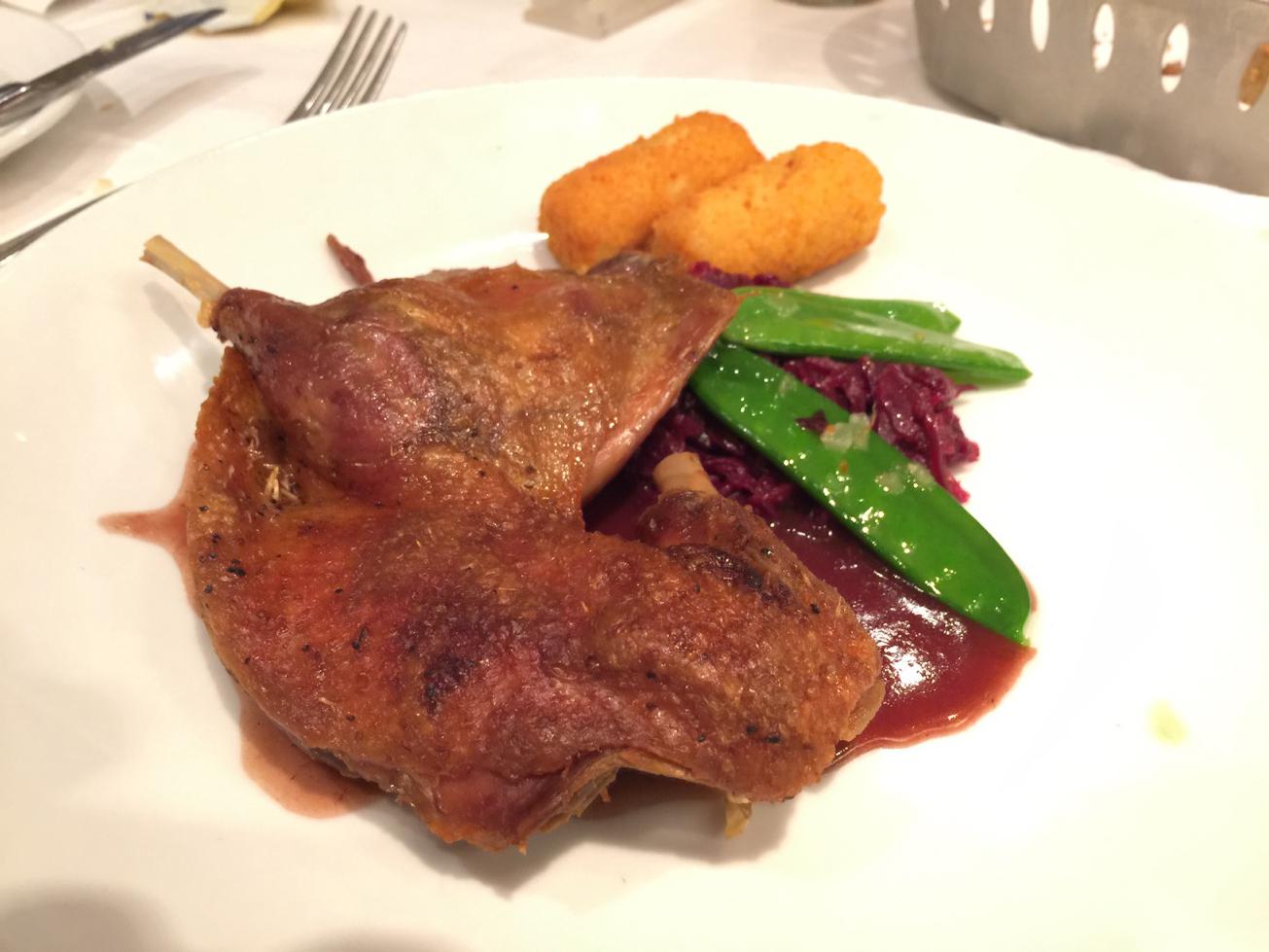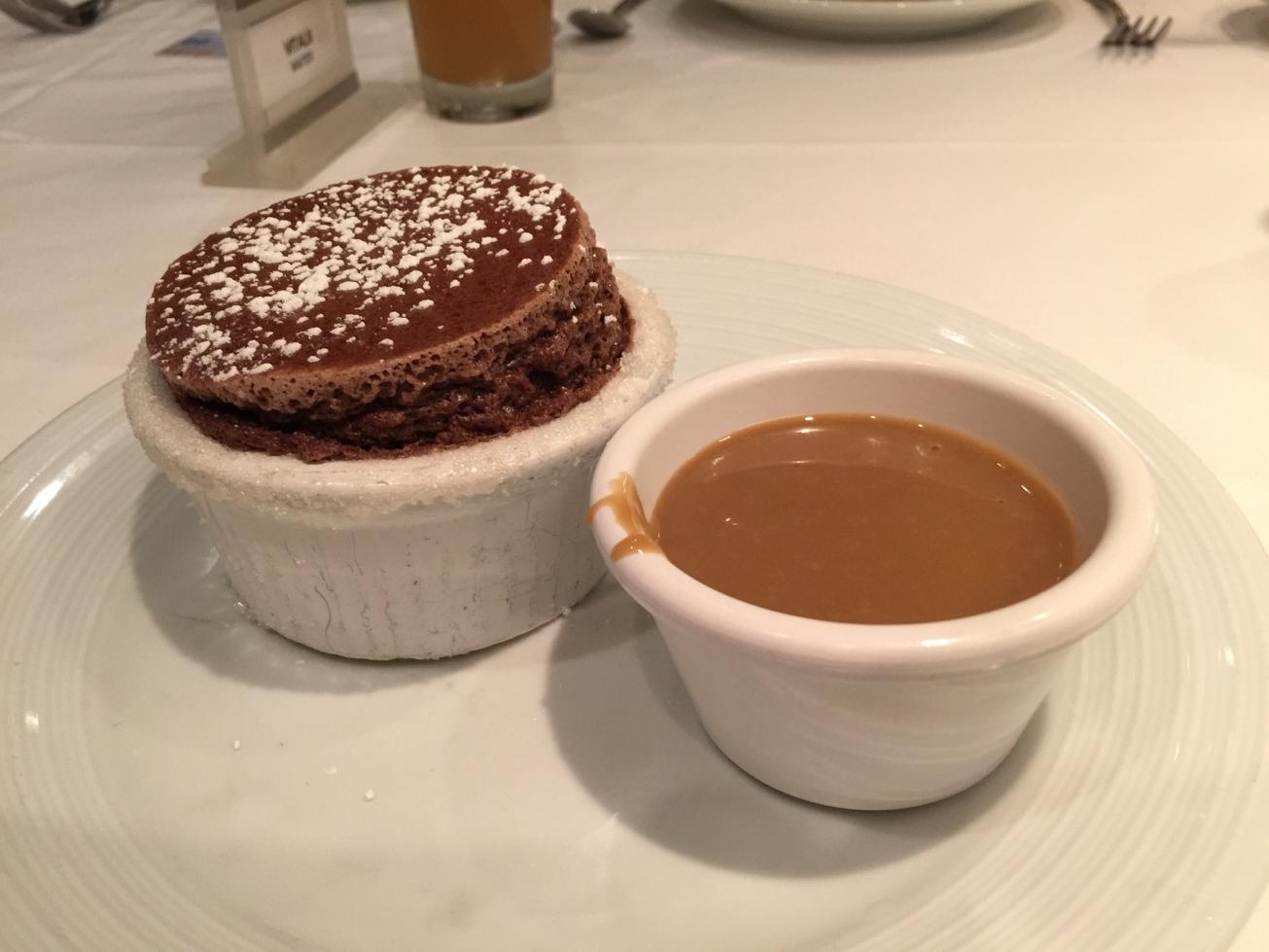 We had a table for two tonight and service seemed more relaxed and less rushed, while simultaneously being much quicker (large tables always eat less quickly).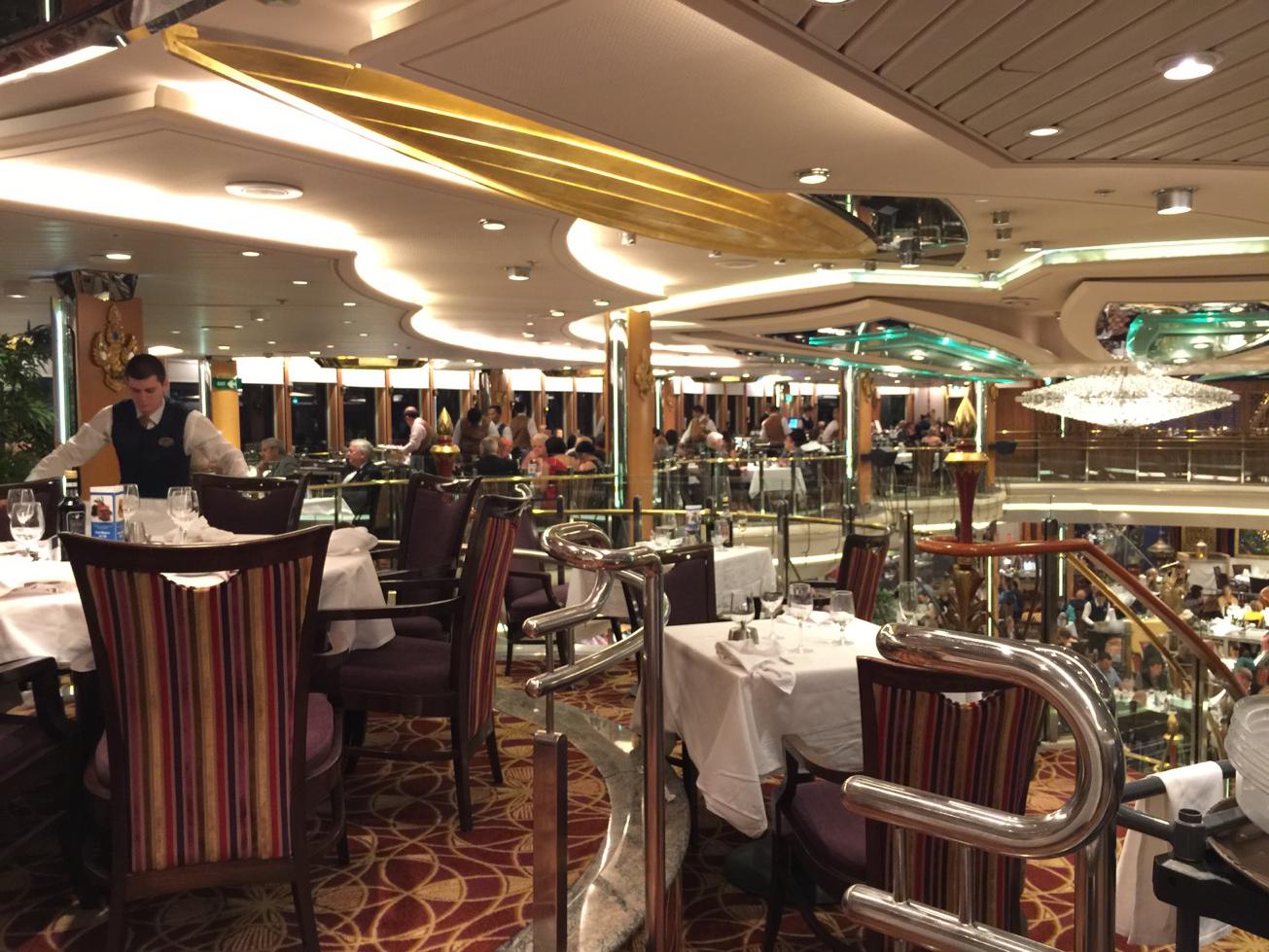 </a>
Masters of the House
The entertainment last night was brought to us by a guest group called Maters of the House, who have taken their name from the popular song from the masterful musical Les Miserables. It shouldn't take many guesses to work out the act! They performed a collection of songs from the musicals, and were outstanding.
This is seriously one of the best performances I've seen on a ship in terms of pure talent. They did not just sing; they performed! The emotion that was conveyed during the love songs at the start of the show, and the powerful pieces from Les Mis that they finished with really demonstrated their West End backgrounds.
All four members of the group (2 ladies and 2 gentlemen) have had long careers on the West End and between them have done all of the well known pieces.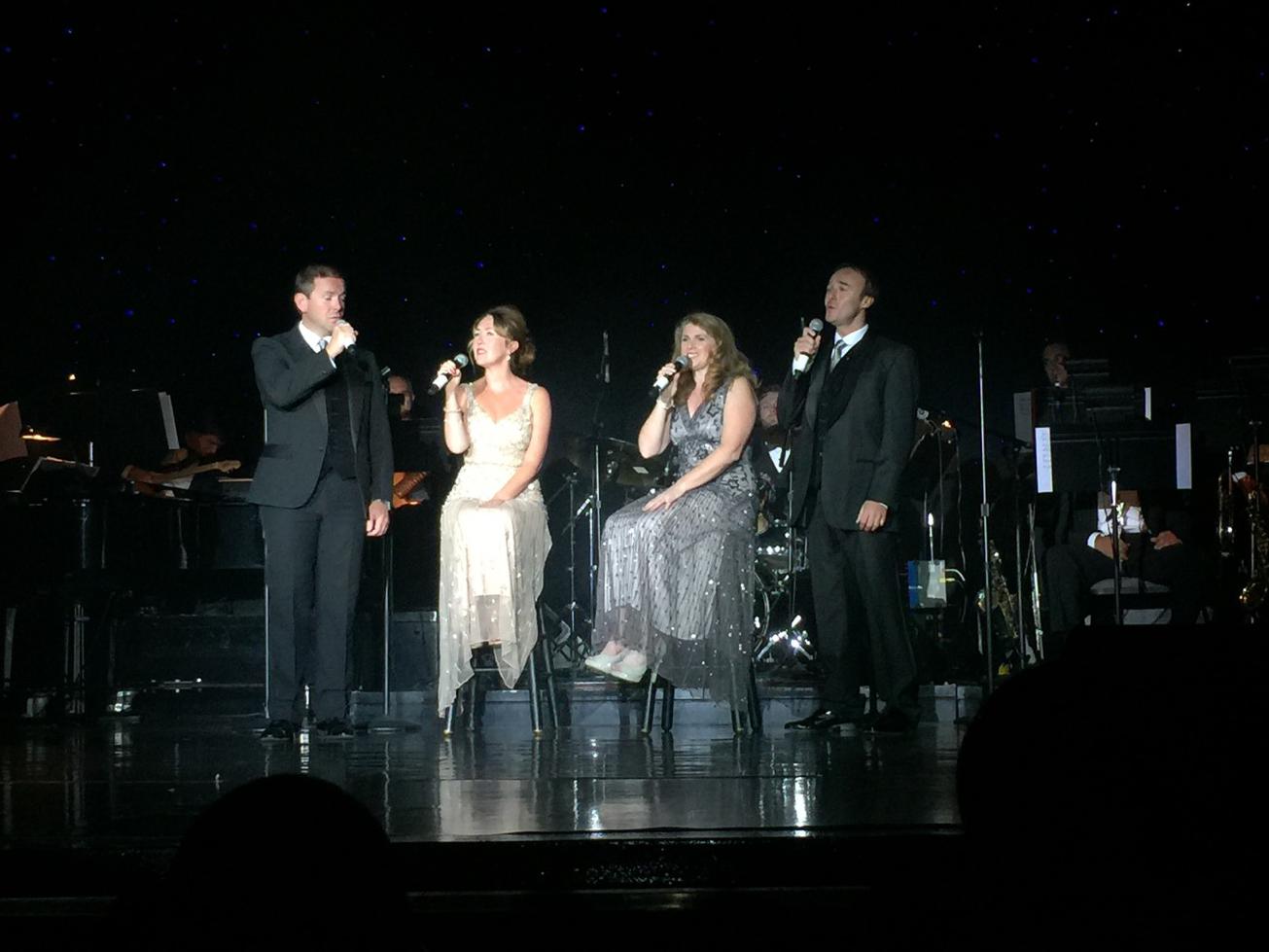 </a>
Formal Night
I mentioned it was formal night, and on the whole the ship had turned themselves out well for the evening. Royal Caribbean really make the effort and had a Captain's Welcome Aboard party in the atrium with free flowing bubbles and photo opportunities with the captain. The atrium was alive with people watching the festivities and enjoying their free glass of bubbly.
There was a reasonable number, especially of the younger guests, who were wearing a jacket with an open shirt. This was at least better than those in jeans and t-shirts who were milling about the lounges. Still, the ship had a great atmosphere tonight.
We tried our hand in the casino on the roulette table and while I was quite a bit ahead, Lesley managed to lose my winnings fairly quickly. Still it was all a bit of fun. Shame the casino staff at the table were miserable – there was no chat at all! We'll go back when the casino is busier another night and have some more fun!
We finished the night in the Schooner Bar with Anselmo Boles on piano. We only caught the tail end of his performance, but he was popular with the crowd and I really enjoyed his playing too. Lesley wasn't as keen, but I'll keep dragging her along!! She thinks he fancies himself as a bit of a ladies man, and she's probably right. We both find him entertaining, it's just for the wrong reasons with Lesley!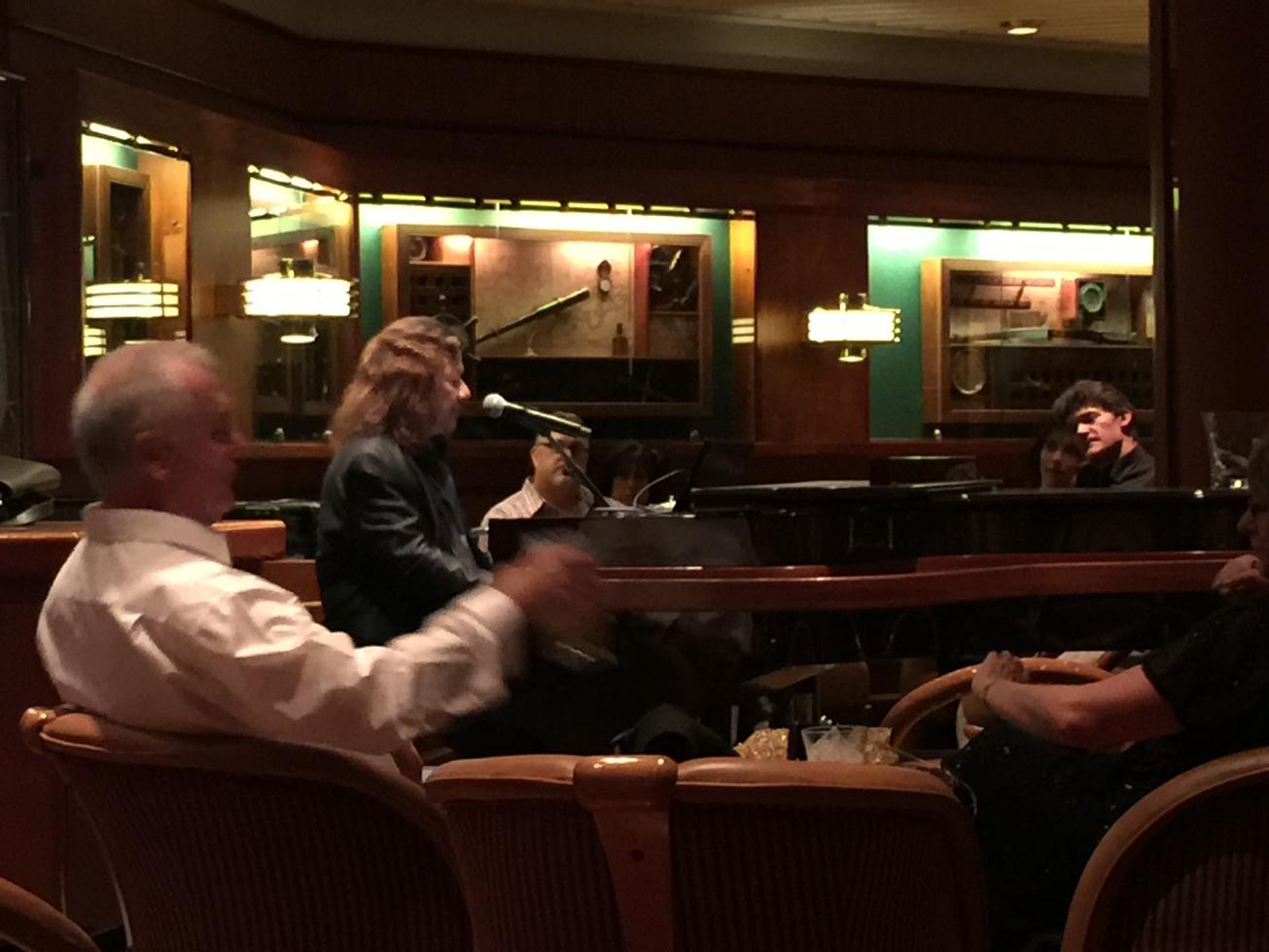 </a>
By the end of the night we had a brief chat with a very drunk Welshman whose accent we debated for a while from afar before we just asked him where he was from. He was hilarious and had clearly got his whole dining table up for a good time. I suspect (and hope) we won't have seen the last of him!
Until tomorrow, then…